Conversational commerce
Connect one-on-one and convert at the scale of billions
Foster meaningful connections throughout the sales funnel with Curiously Human™ digital conversations that lead to increased revenue and customer loyalty, without taxing resources.
TRUSTED BY THOUSANDS OF BRANDS WORLDWIDE
Get a demo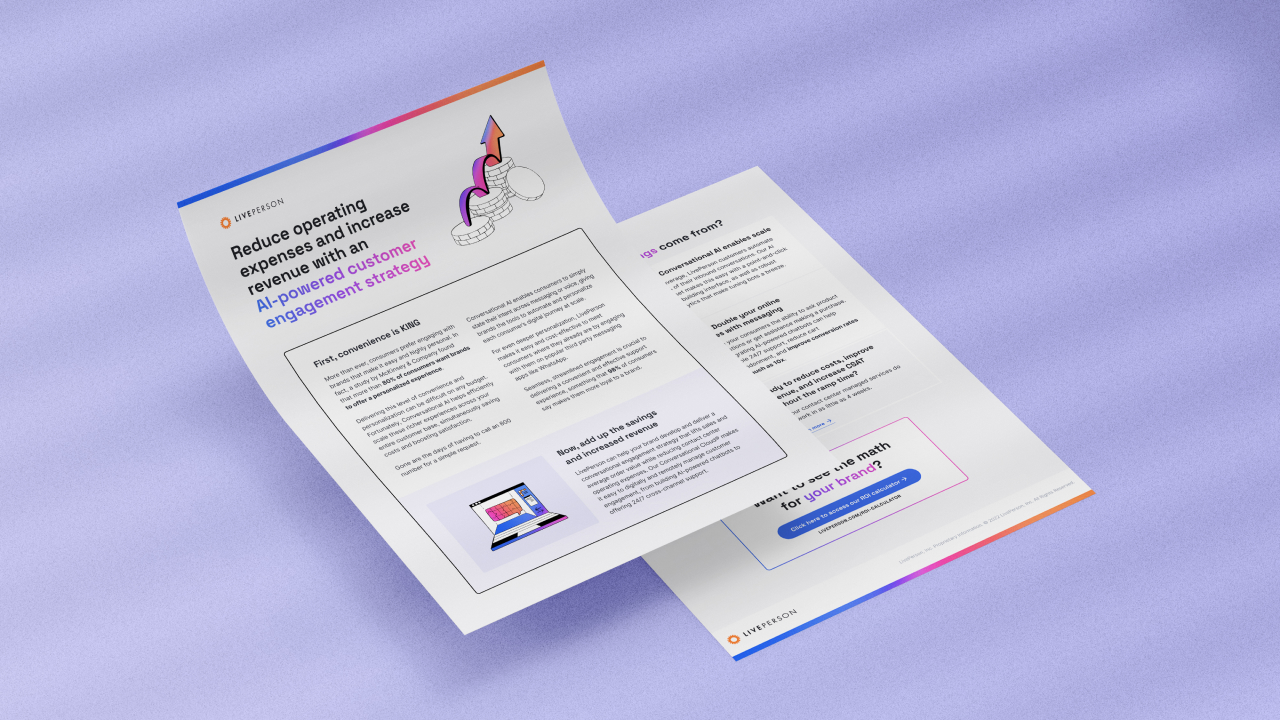 Discover how the right customer engagement strategy can become a conversational commerce tool, lifting sales and reducing operating expenses
Open guide
Conversational marketing and sales tactics bring real results
26%
lower abandon cart rate
10x
increase in sales conversions
20%
increase in customer satisfaction
2.5x
increased ad conversion rate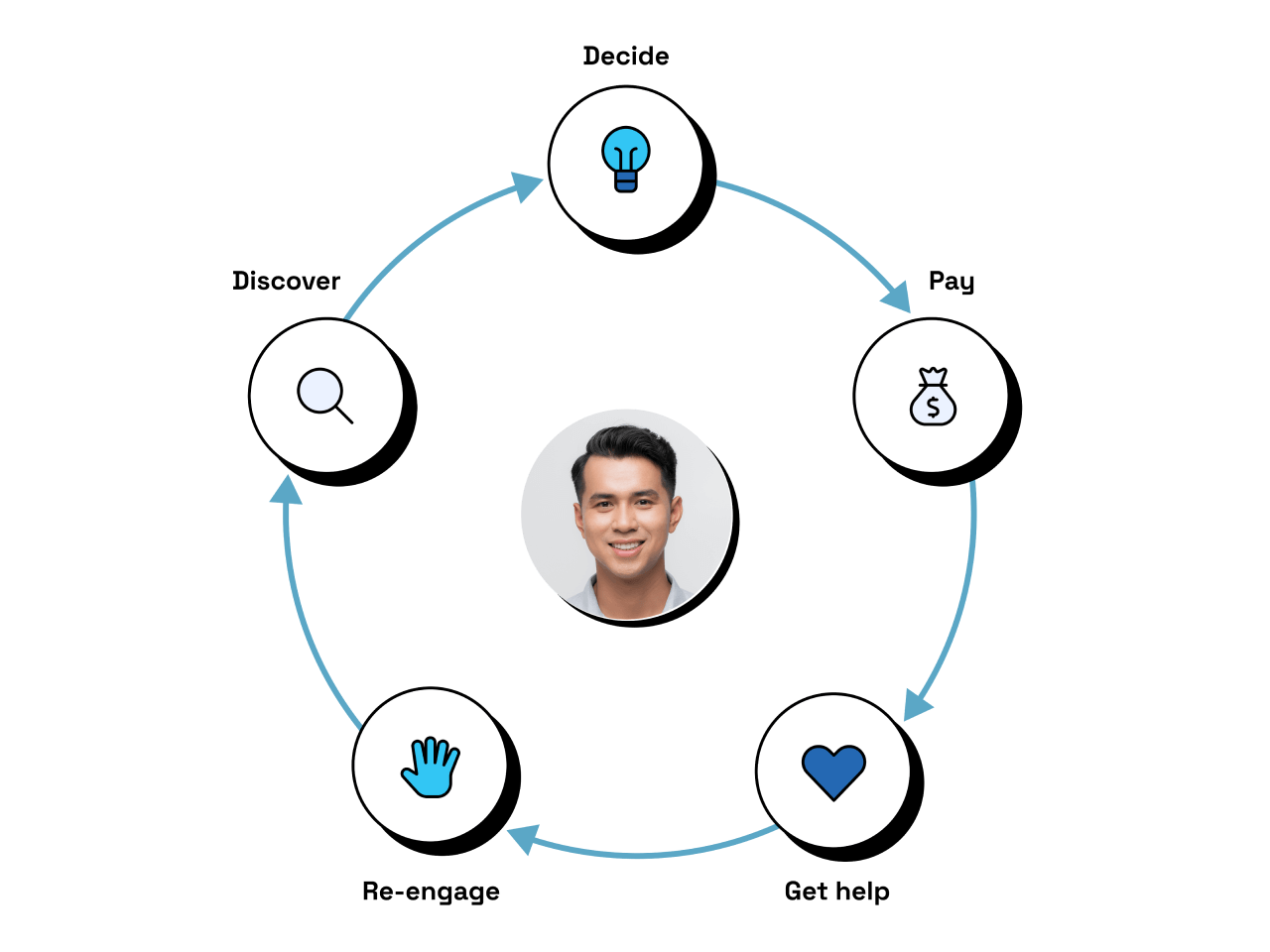 Transform the sales process with digital commerce conversations that truly feel human
Unlock incremental revenue through personalized online shopping experiences powered by Conversational AI.
LivePerson's industry-leading NLU and messaging tools can help develop and enhance a Conversational Commerce strategy, setting your brand apart by allowing consumers to proactively discover products, get answers, and make purchases in the messaging channels they use every day. These conversations can be unified across social, voice, email, and messaging platforms — across the entire customer journey.
How to use LivePerson as your Conversational Commerce platform
Keep consumers in their channel of choice to boost conversion rates using QR codes, Conversational ads on Facebook, Instagram, and more.
Give potential customers the option to start a conversation from your website, allowing them to get answers before buying, and allowing you to capture critical first-party data.
Make it effortless for consumers to switch from a voice call to a messaging conversation on SMS, WhatsApp, or directly in your mobile app with IVR deflection.
Minimize abandon cart behaviors by eliminating the need to switch channels for payment. Secure, channel-agnostic payment capabilities create a consistent experience across web and messaging.
Encourage repeat business with targeted, Proactive Messaging that starts actual conversations about new products, services, or offers. Your team can respond to any consumer questions these messages trigger, guiding that purchase decision within the same conversation.
Build digital commerce chatbot flows in our Conversational Commerce platform for your most common topics, from cost and availability to product FAQs and checkout. These bots evolve based on input directly from consumers' needs, helping foster trust and drive revenue at the same time.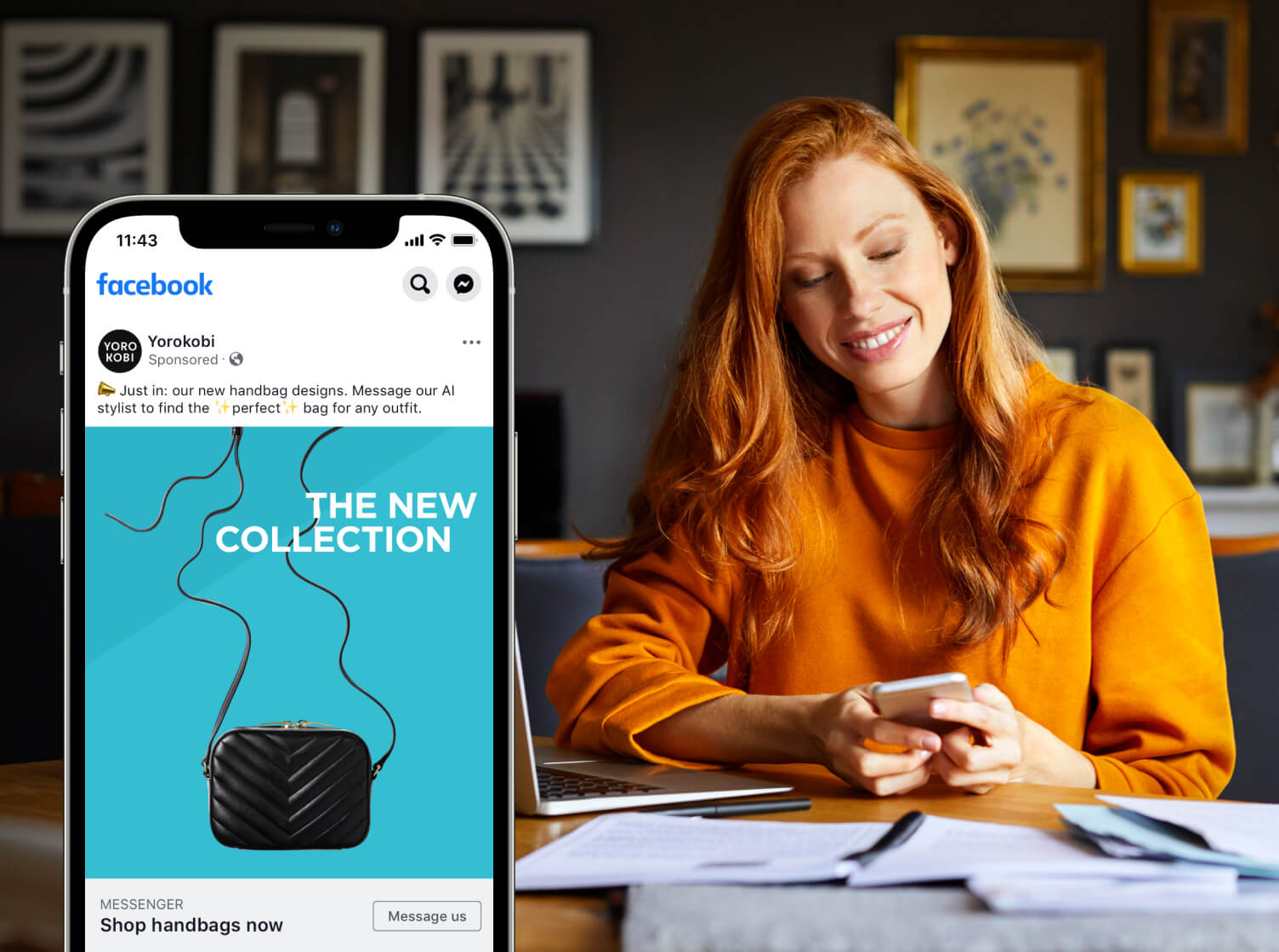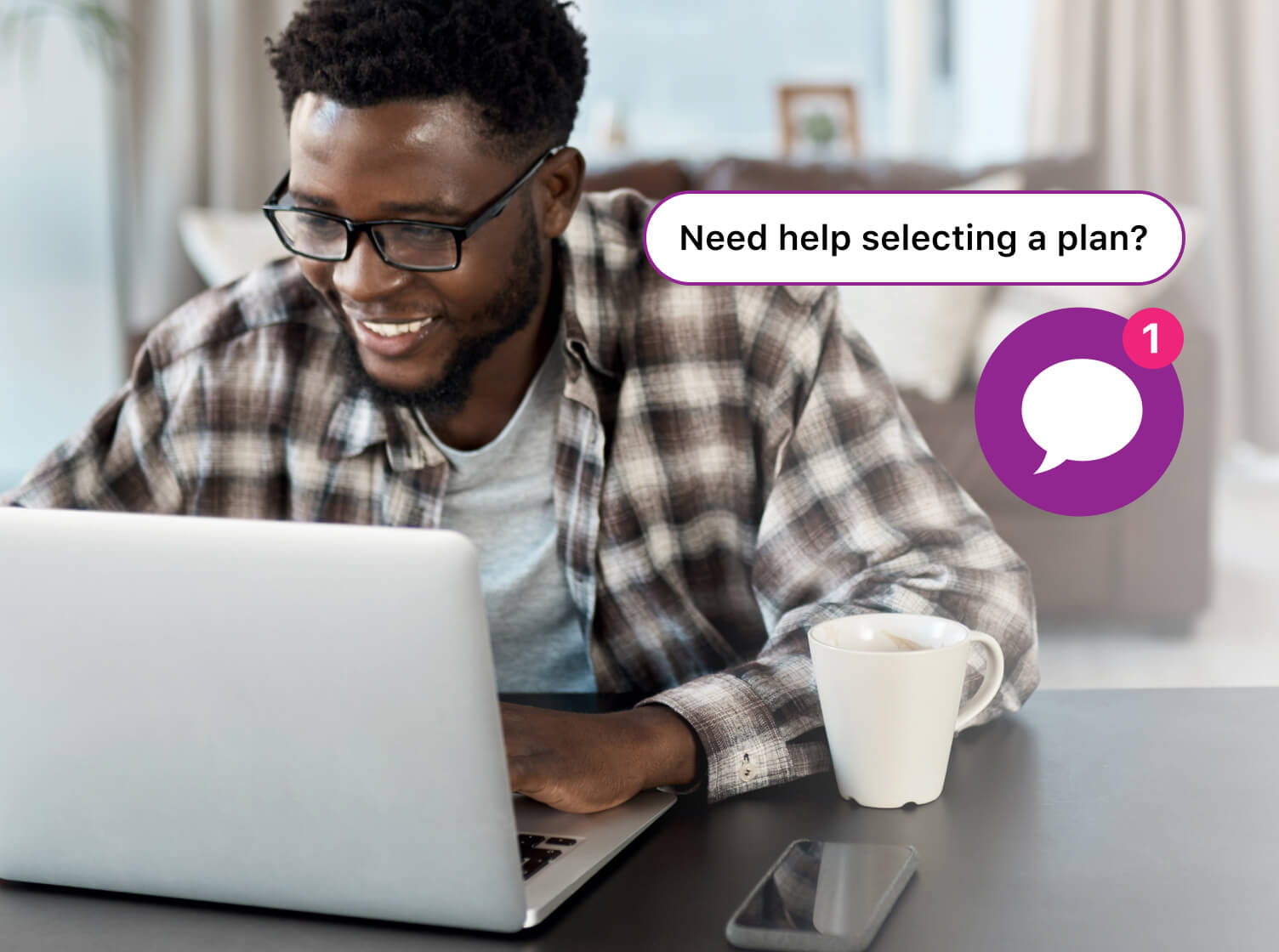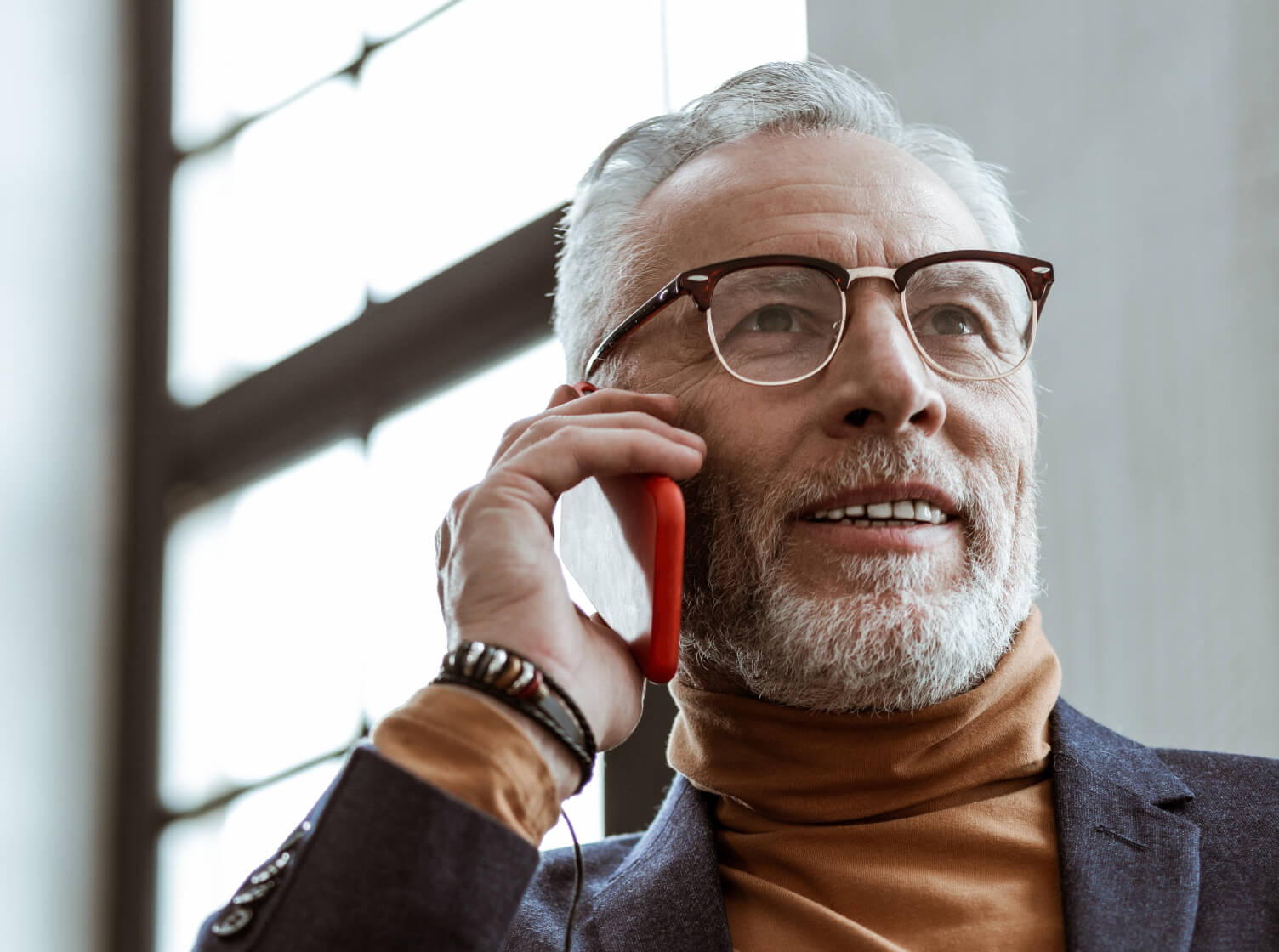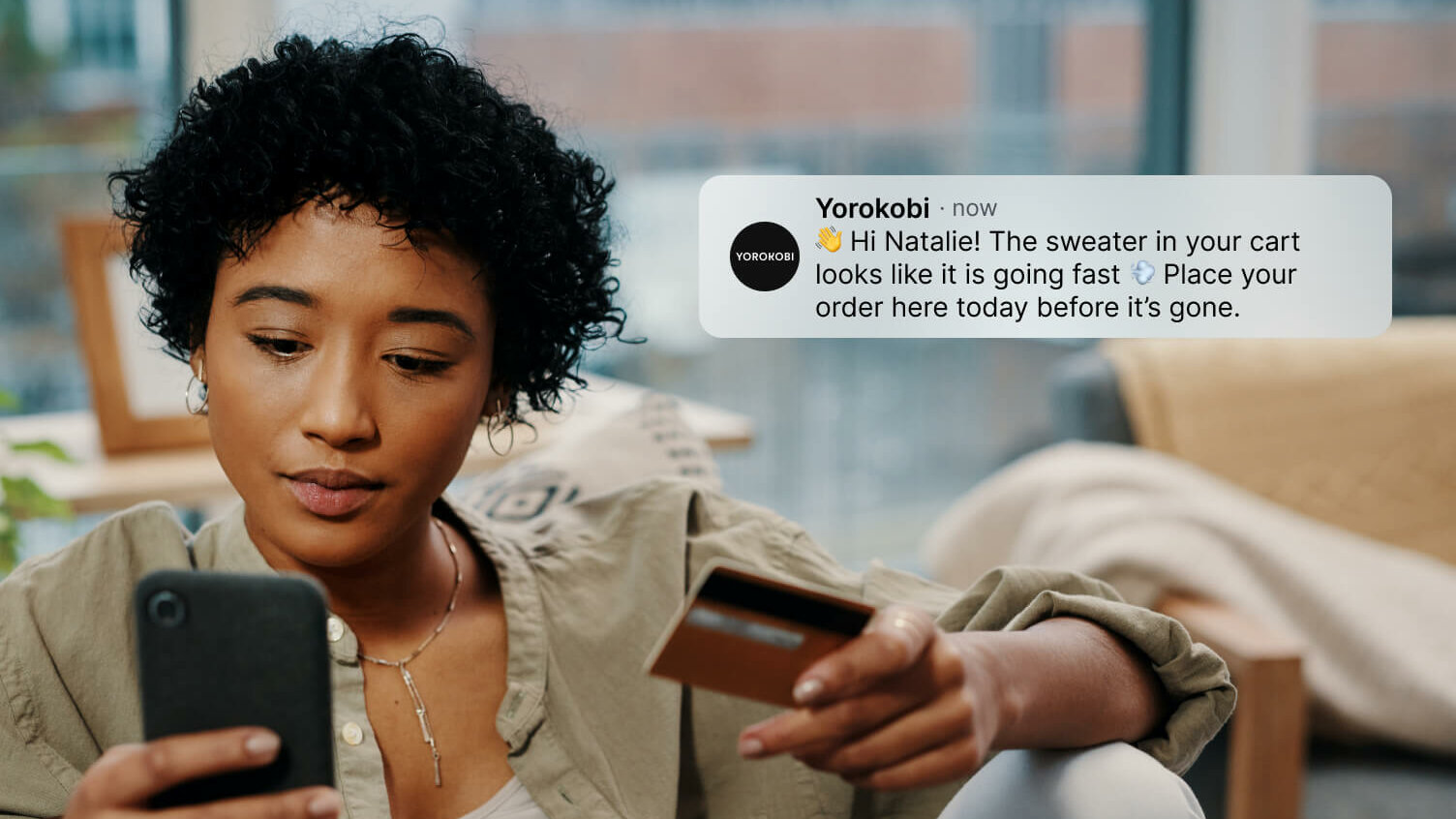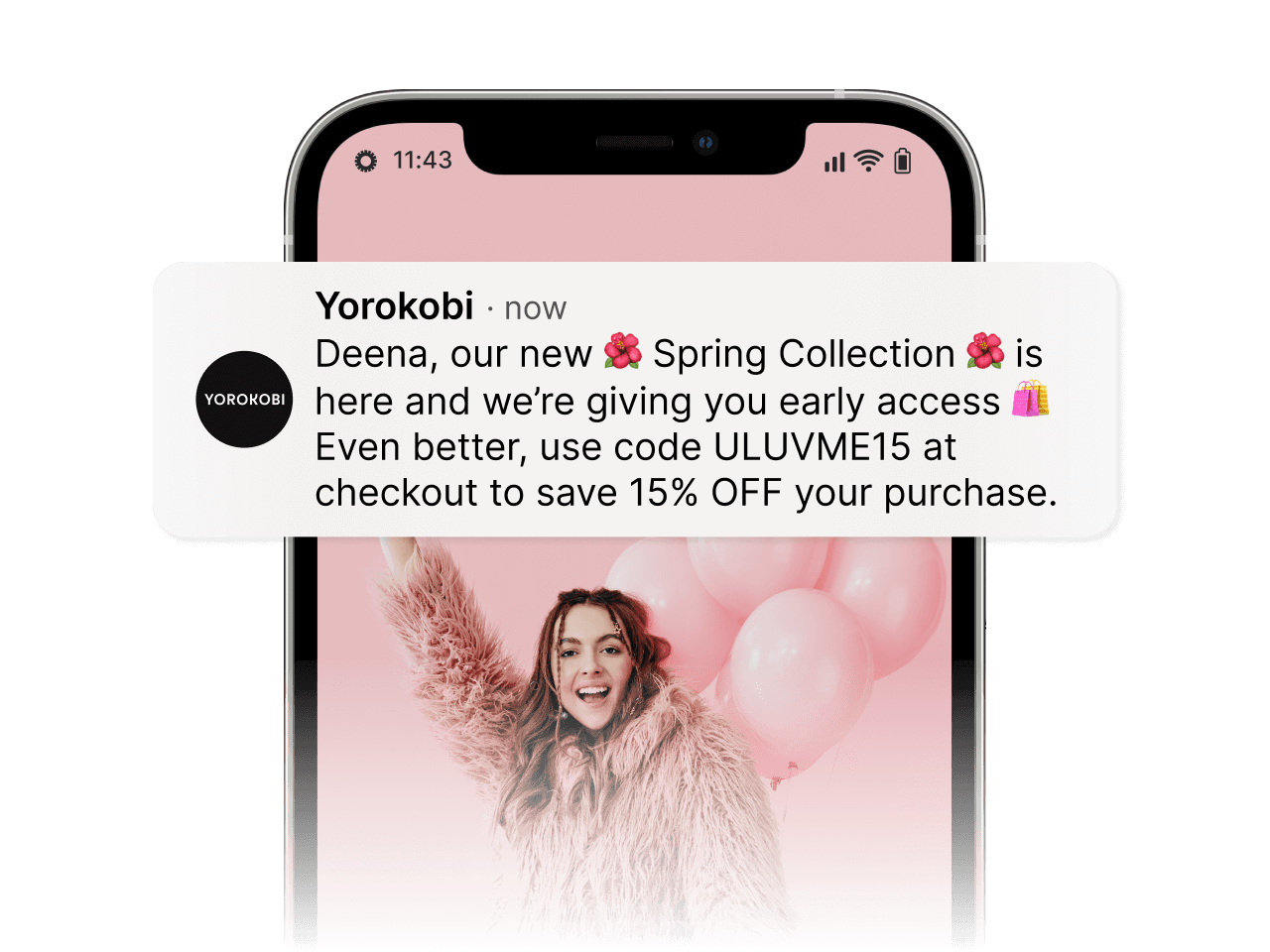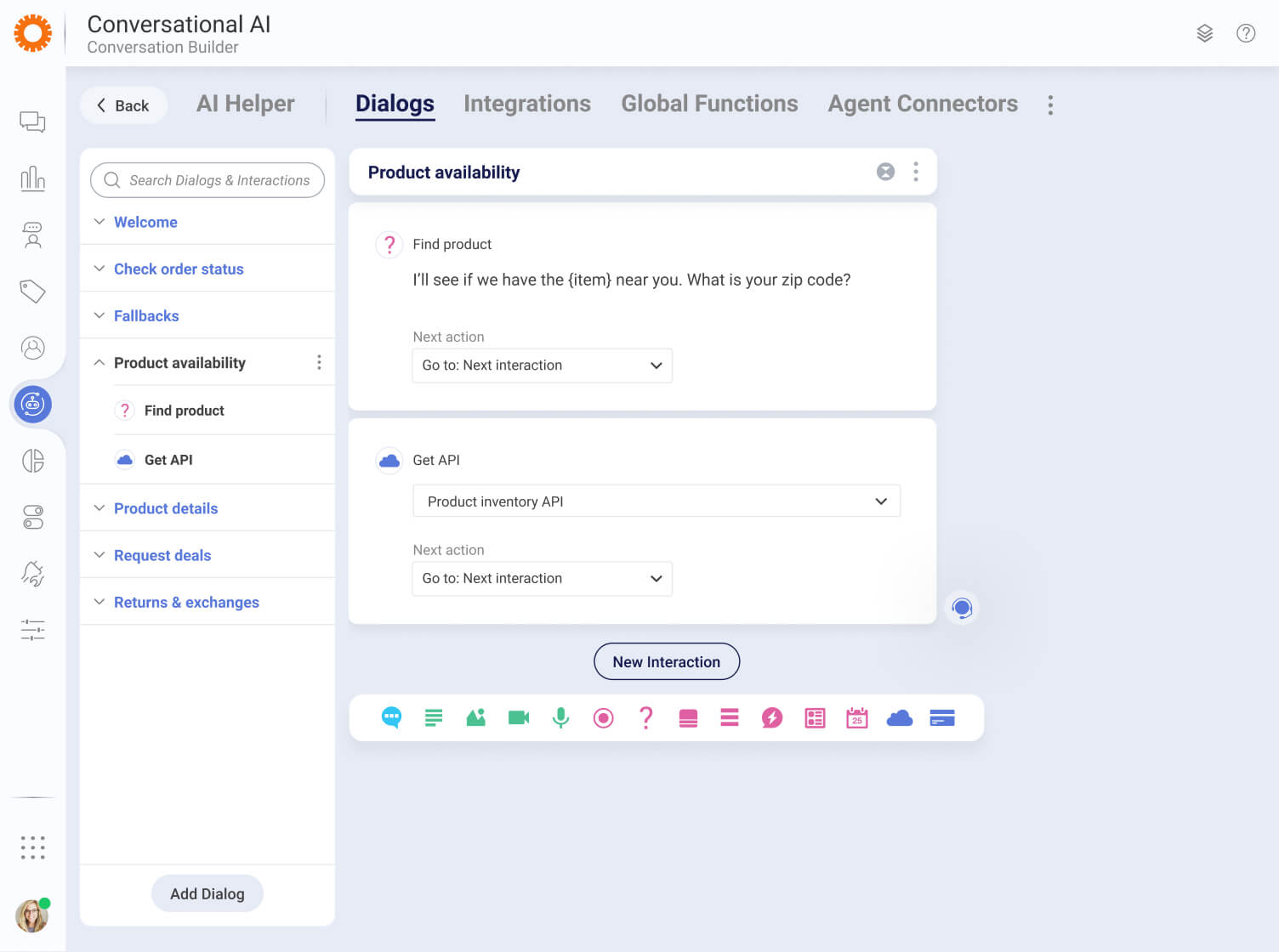 Products that improve customer connections — and conversions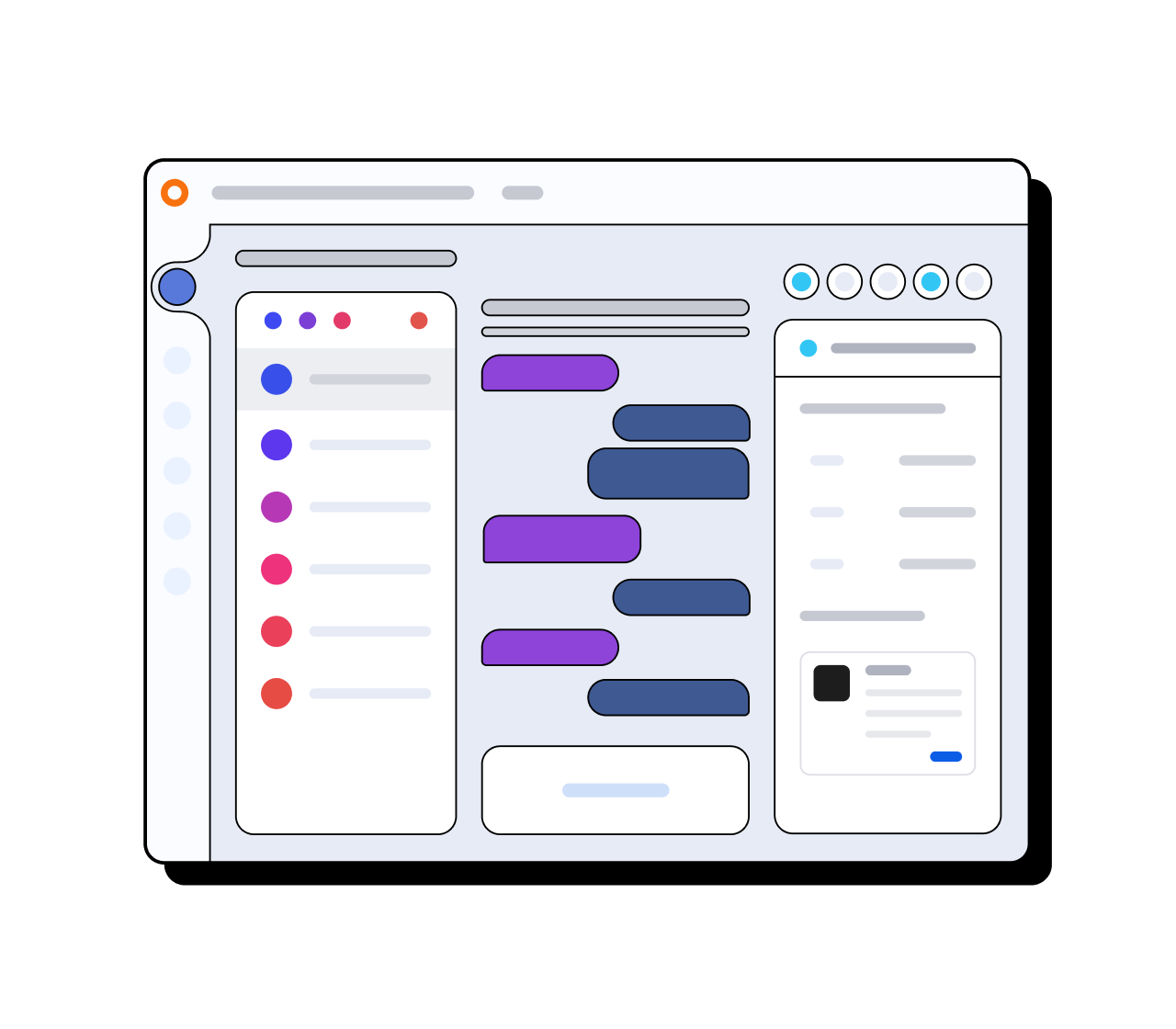 Conversational Cloud®
An AI platform that identifies customer intent to drive engagement
Start delivering truly authentic intent-driven conversations, at scale. Meet new customers where they are, all from one powerful Conversational Commerce platform.
Discover Conversational Cloud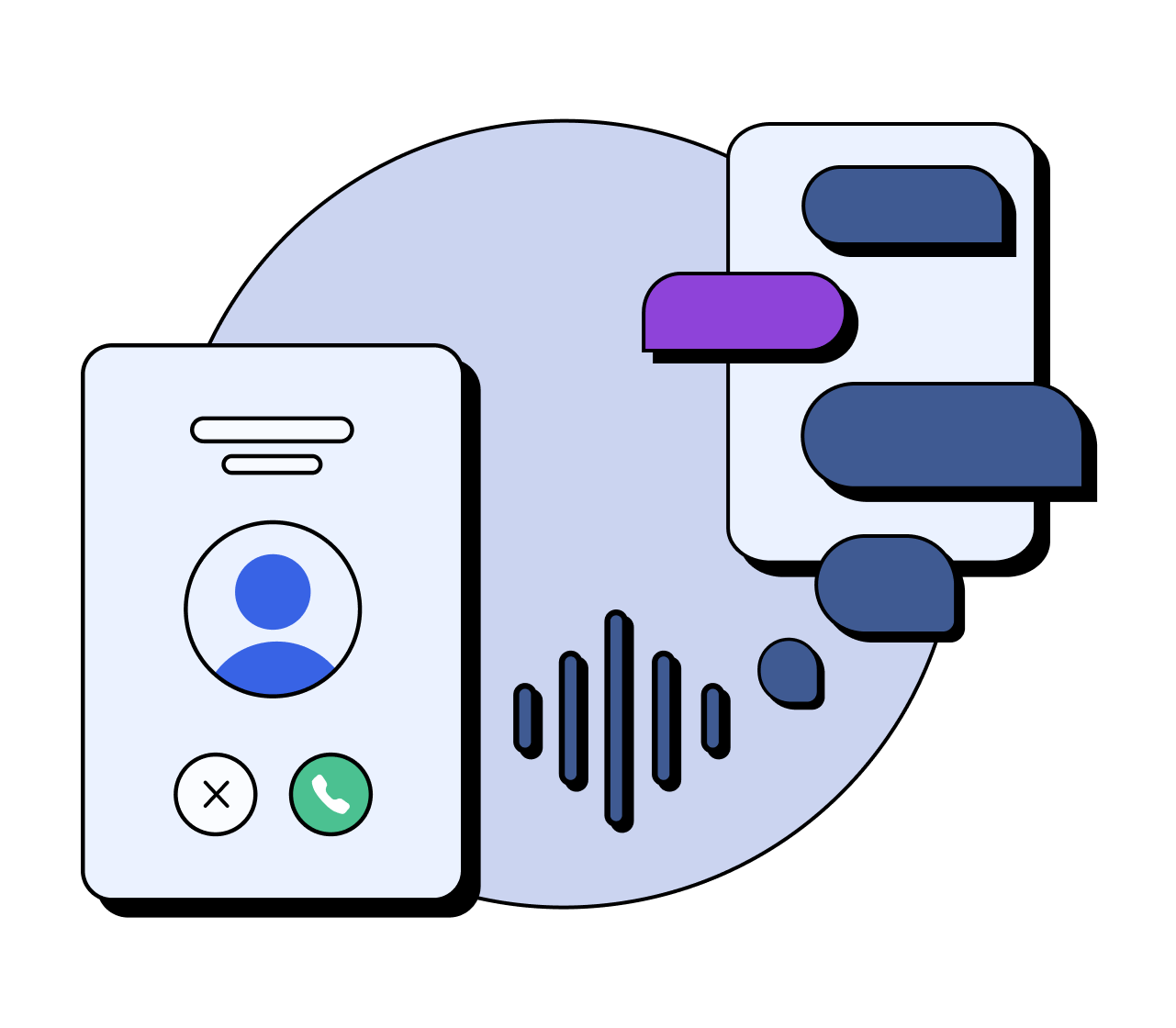 Voice AI
Modernize your customer experience with voice and digital
Death to the IVR! Automate experiences across the most costly consumer channel with LLM-powered voice bots to create more natural and efficient interactions.
Learn about Voice AI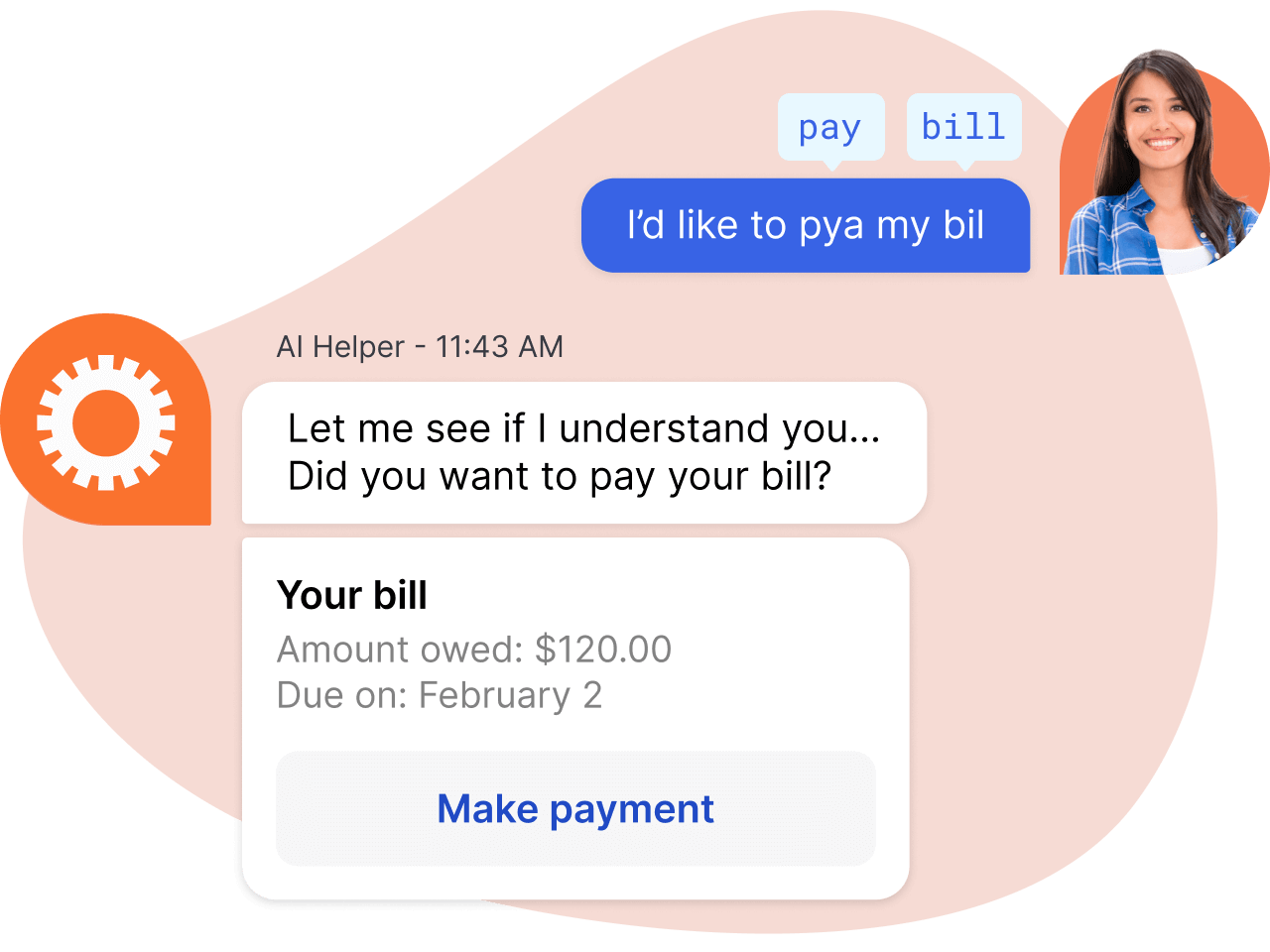 CONVERSATIONAL INTELLIGENCE
Understand your conversations
Drive improved customer engagement and agent performance with the data and actionable insights critical to optimize conversations.
Learn about Conversational Intelligence
Success stories from brand leaders
Learn how hundreds of in-store associates and a customer-care-focused digital channel transformed into a fully conversational bridal experience.
Read the David's Bridal story
Why LivePerson
Curiously Human AI
Data that counts
Values that matter
Curiously Human AI
IQ plus EQ, nice to meet you
We power close to a billion conversational interactions a month, helping organizations drive engagements that feel Curiously Human™, not cold and robotic. Our conversational interactions offer a personalized service at scale, all through the power of AI built with intent-discovery.
Learn more about Curiously Human
Data that counts
Data is the fuel for our AI engine
We are the only AI engine built from the ground up for conversational engagements across ecosystems, and we have massive scale. We process over 34 billion API calls per month and can interact with other systems to ingest data from many sources. What's more, our AI is more accurate than competitors with the ability to self-learn and self-heal.
Explore how our data drives immediate outcomes
Values that matter
Dream big. Help others. Pursue expertise. Own it.
Our four values guide our continued, holistic growth as individuals, as teams, and as a global organization with over 1,700 employees through 25 years of building community one intention at a time.
Discover more about our values