Virtual Showcase
Accelerate growth and build trust with Conversational AI
Meet the LivePerson experts running Conversational Design for the world's biggest brands and hear first-hand how their 20+ years in the space will enable you to get the identity, tone, and timing of your conversations right.
30th June 2022 | 10:00am – 11:30am GMT
Register now
Human Empathy + Conversational AI = Transformation, at Scale
Today, having a Conversational strategy is no longer a nice to have, it is table stakes. In the past two years, digital transformation has accelerated faster than any of us expected, yet the challenge of becoming a Conversational business remains for many.
Taking automation to the next level isn't straightforward. Maximising effectiveness and efficiency while retaining what we all strive for – an empathetic, very human relationship – is an opportunity for brands to have real impact in 2022.
After working with the likes of HSBC, Orange, Virgin Media, William Hill, Sky, NatWest, and BT – you'll leave with the blueprint for how you can create and accelerate your own strategy, from Conversational Marketing to sales and service.
No matter where you are on your Conversational AI journey, and whether you have an army of data scientists at your disposal or none at all, you will walk away with the inspiration to transform your own business and the tools to make it happen.
Register now
Event agenda (times in GMT)
Welcome and opening
10:00am – 10:05am
Keynote: Accelerating growth and achieving results in weeks
Rakesh Mistry, Senior AI strategist
10:05am – 10:25am
Interactive Audience Q&A Session
10:25am – 10:35am
Customer Spotlight Session
HSBC: How messaging became part of our DNA
10:35am – 10:55am
Customer Spotlight Session
Virgin Media: How automation increased digital sales conversions by 42%
10:55am – 11:10am
Interactive Audience Q&A Session
11:10am – 11:25am
Closing remarks
11:25am – 11:30am
Register now
Thank you! One of our experts will contact you shortly.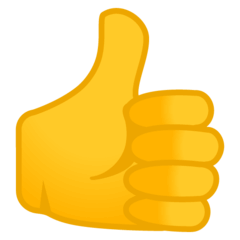 30th June 2022 | 10:00am – 11:30am GMT
Register for this live, virtual showcase today!