Integration Hub
Expand reach and success with the LivePerson Integration Hub
The LivePerson Integration Hub gives you access to all of the data and content needed to provide more personalized conversations and make agents more effective. Out-of-the-box connectors coupled with pre-built templates across many use cases also allow you to get up and running quickly, all via the secure LivePerson Conversational Cloud®.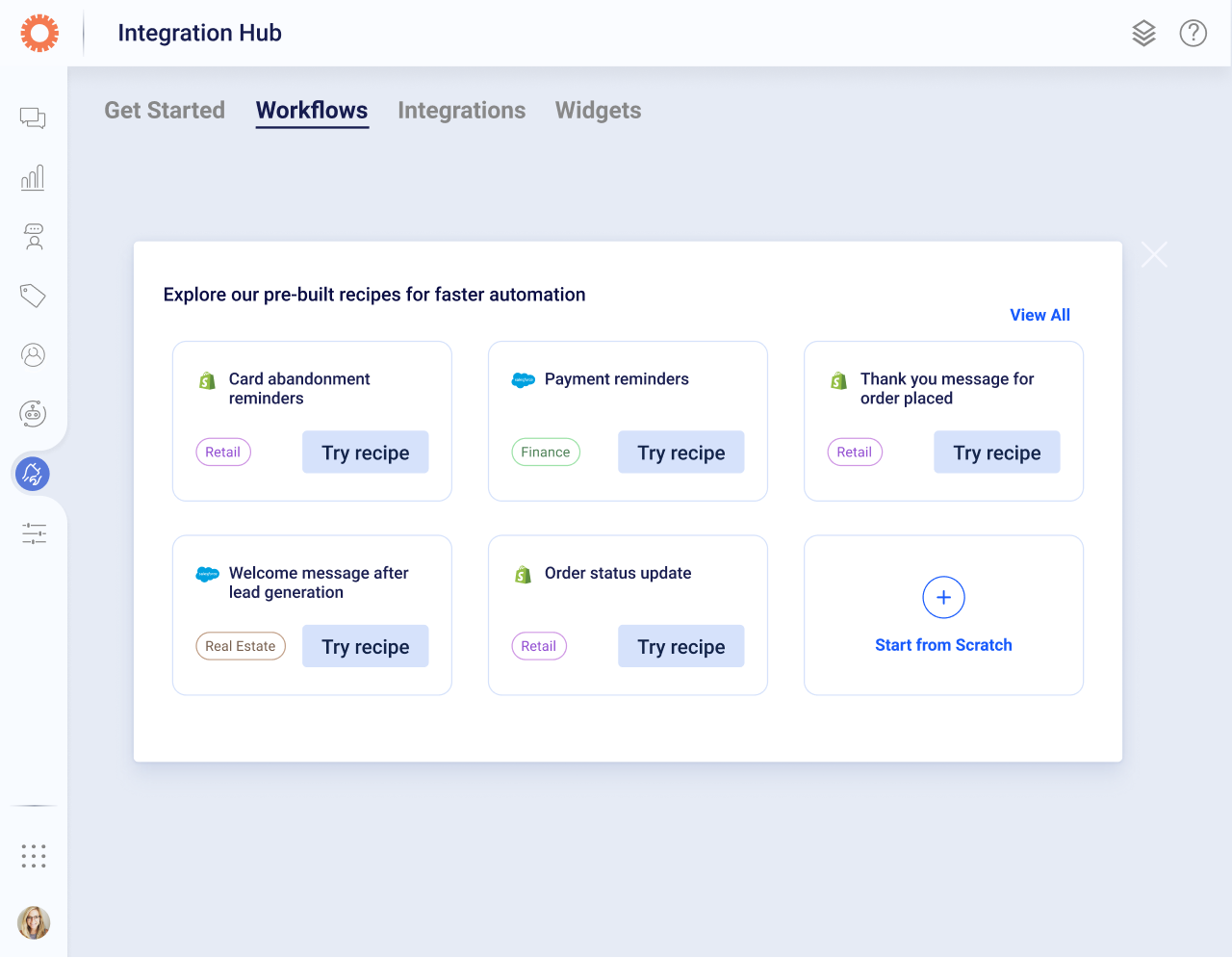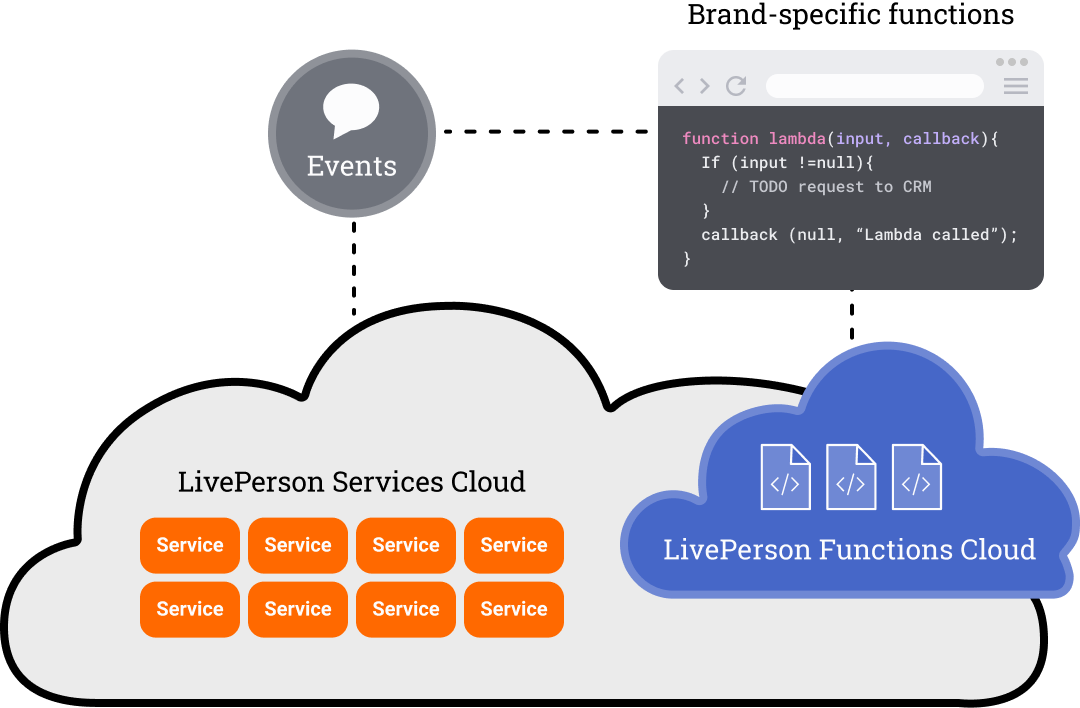 Get data when you need it in the conversation with LivePerson Functions
Sometimes you need one specific data point at just the right time in your conversation. LivePerson Functions lets you pass data as a reaction to a change in the status of conversation, allowing for a faster time-to-production for custom code.
Explore Functions
How to get started