Enterprise managed services
Accelerate your conversational journey with LP 360
Meet LP 360, our enterprise managed services offering. We'll build and manage your end-to-end conversation strategy — from contact center agents to automation to guaranteed outcomes.
Get a consultation
Your fast track to CX transformation
From inventing web chat to powering billions of customer interactions for the world's biggest brands, we've been connecting enterprises and customers through conversations for almost three decades. Let us apply our customer engagement expertise to your business by delivering the people, platform, and performance you need to contain costs and drive growth: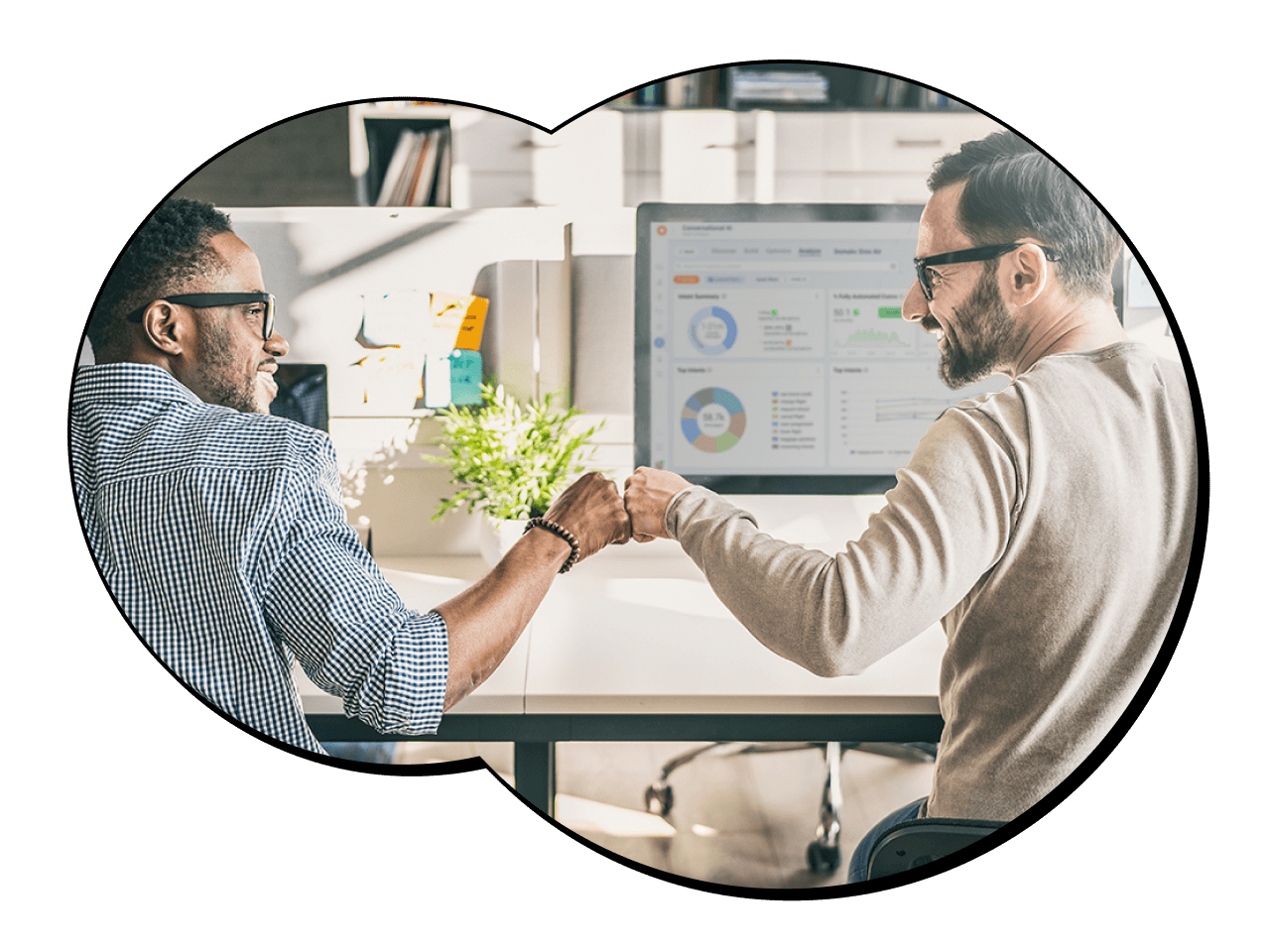 People
Leave it to the conversation experts
Based on your budget and business goals, we'll build — and manage — a dedicated team of conversation designers, AI specialists, data analysts, and even front-line contact center agents so you can focus on outcomes, not operations.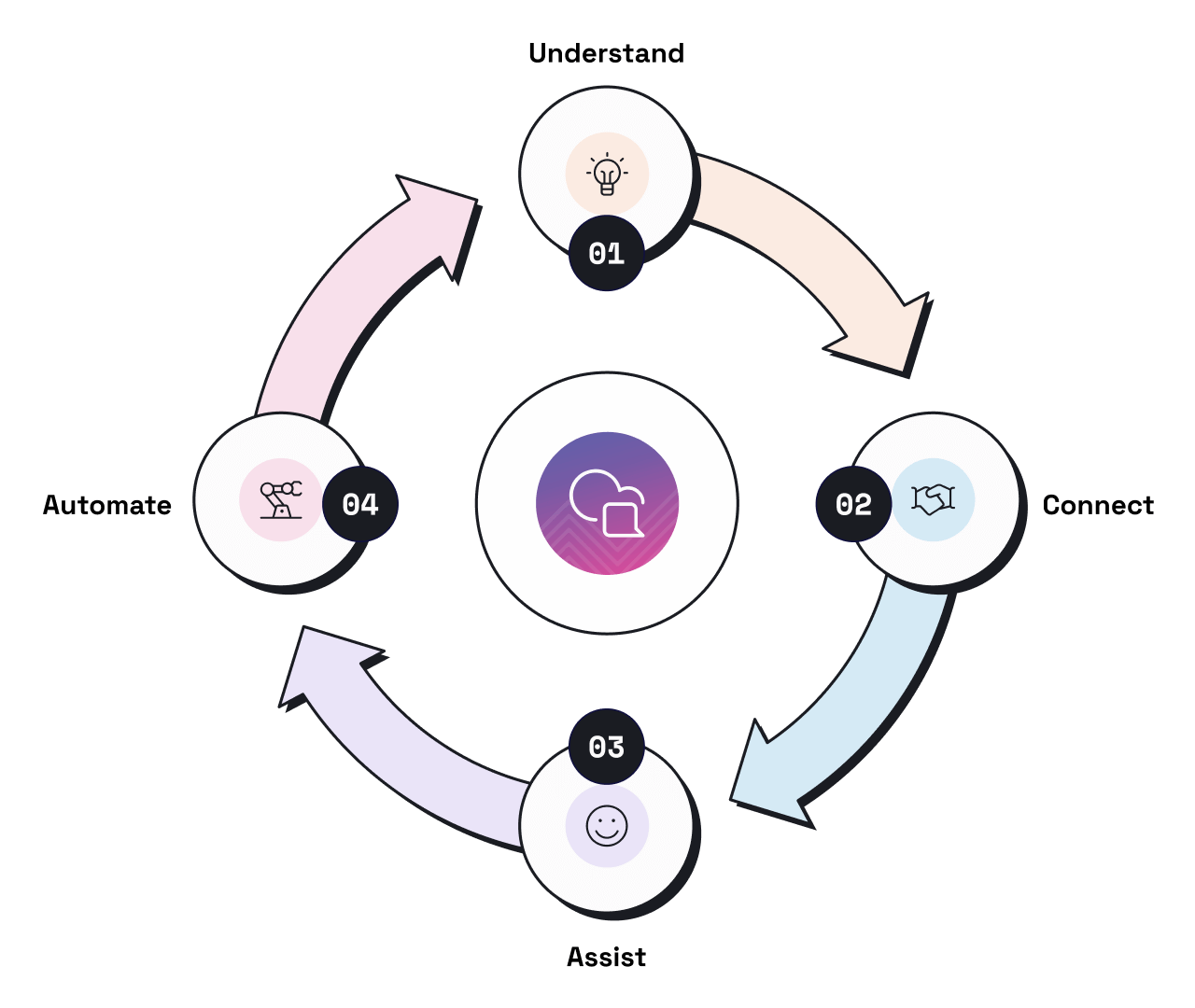 Platform
AI-powered contact-center-as-a-service — with the emphasis on service 
Our award-winning Conversational Cloud® platform is at your service. We'll leverage all our latest generative AI, messaging, and conversational intelligence tools to drive results.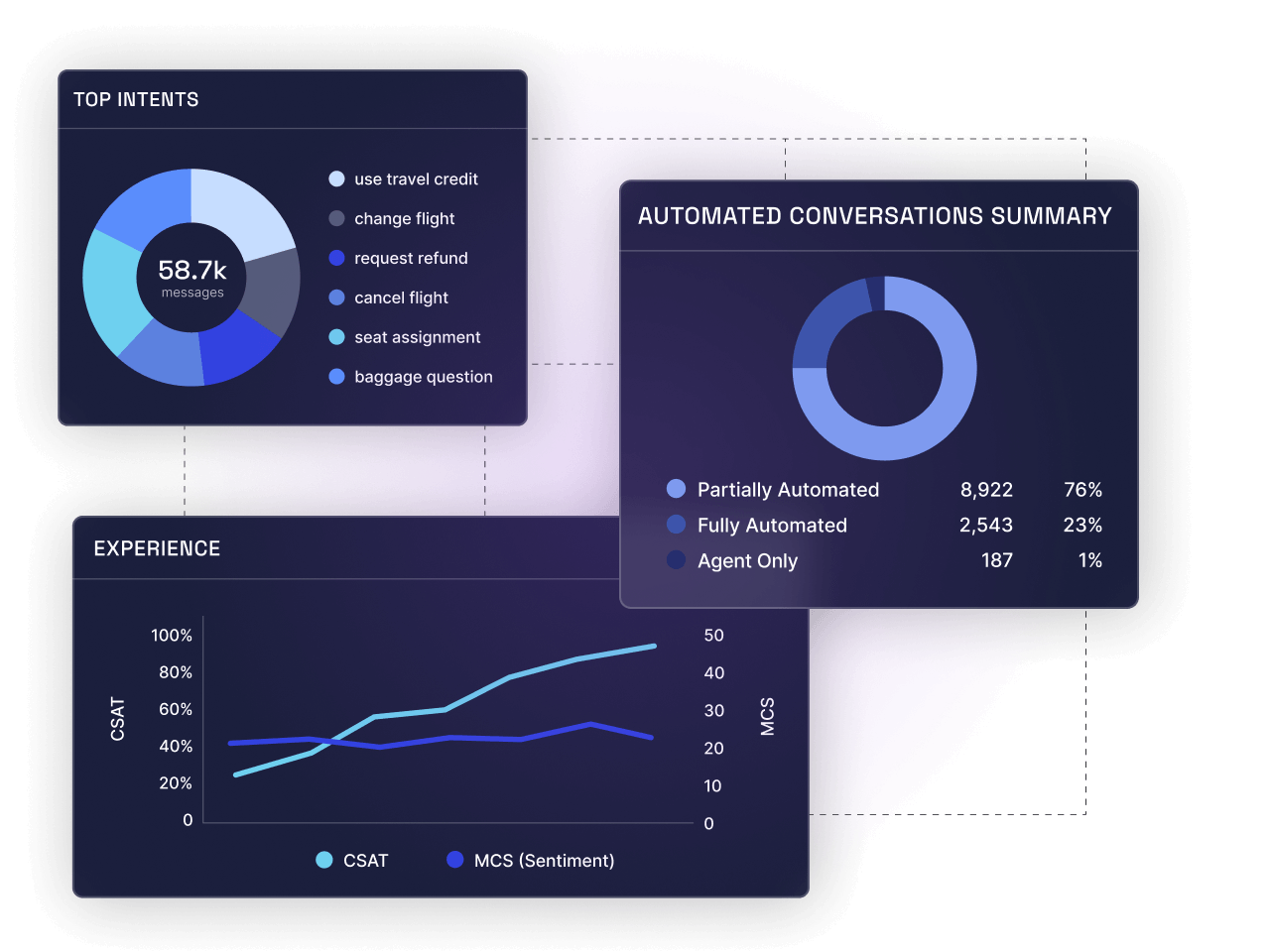 Performance
Guaranteed outcomes, not AI hype
With a pay-as-you-go pricing model, we'll deliver outcomes across OpEx, customer satisfaction, and automation rate to shift your contact center to digital and transform your customer experience — and your business.
The quickest route to business outcomes
Dramatically accelerate your time to value with our unique turnkey contact center as a service. LP 360 will take you from kick-off to launch in under a month — with outcomes measured in weeks.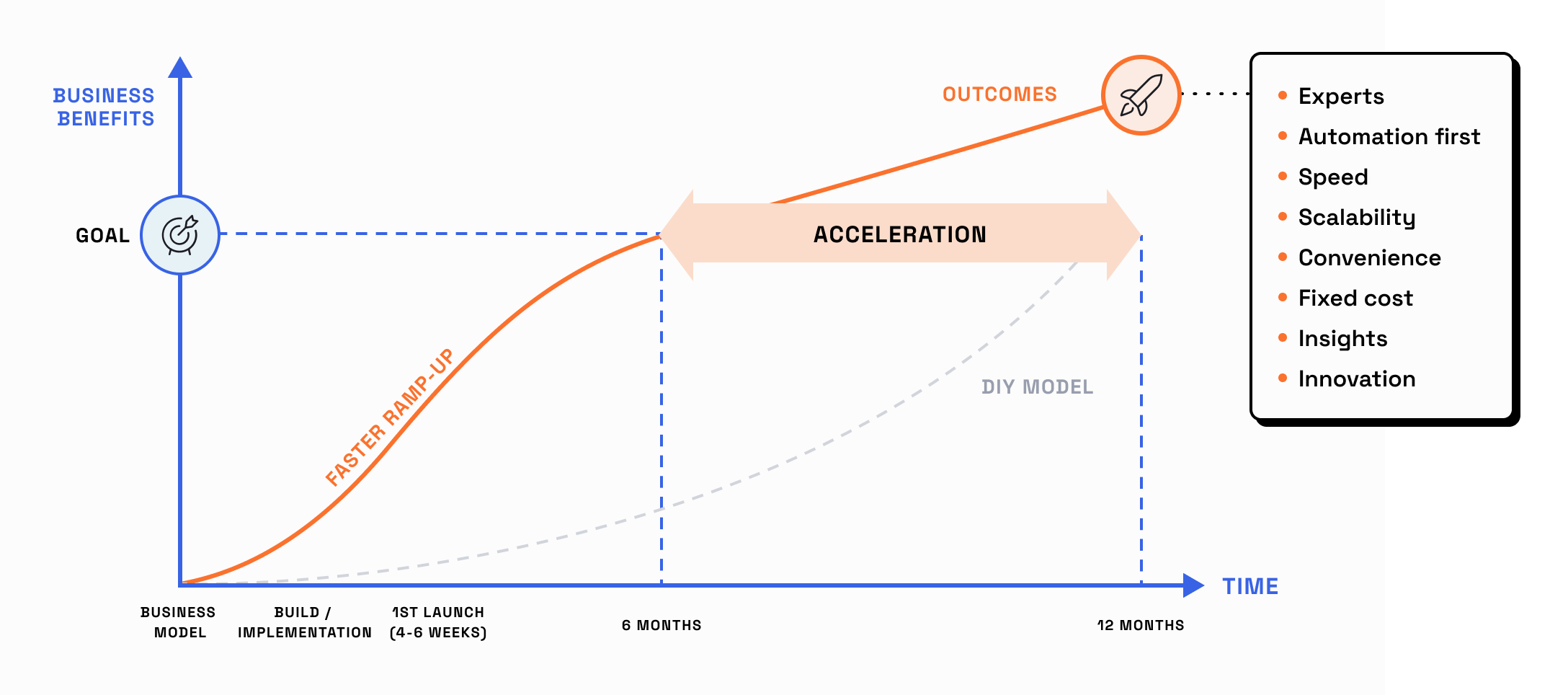 Your digital contact center of excellence
We'll assemble a specialized team of LivePerson conversation experts and global partners dedicated to delivering the customer interaction outcomes you need.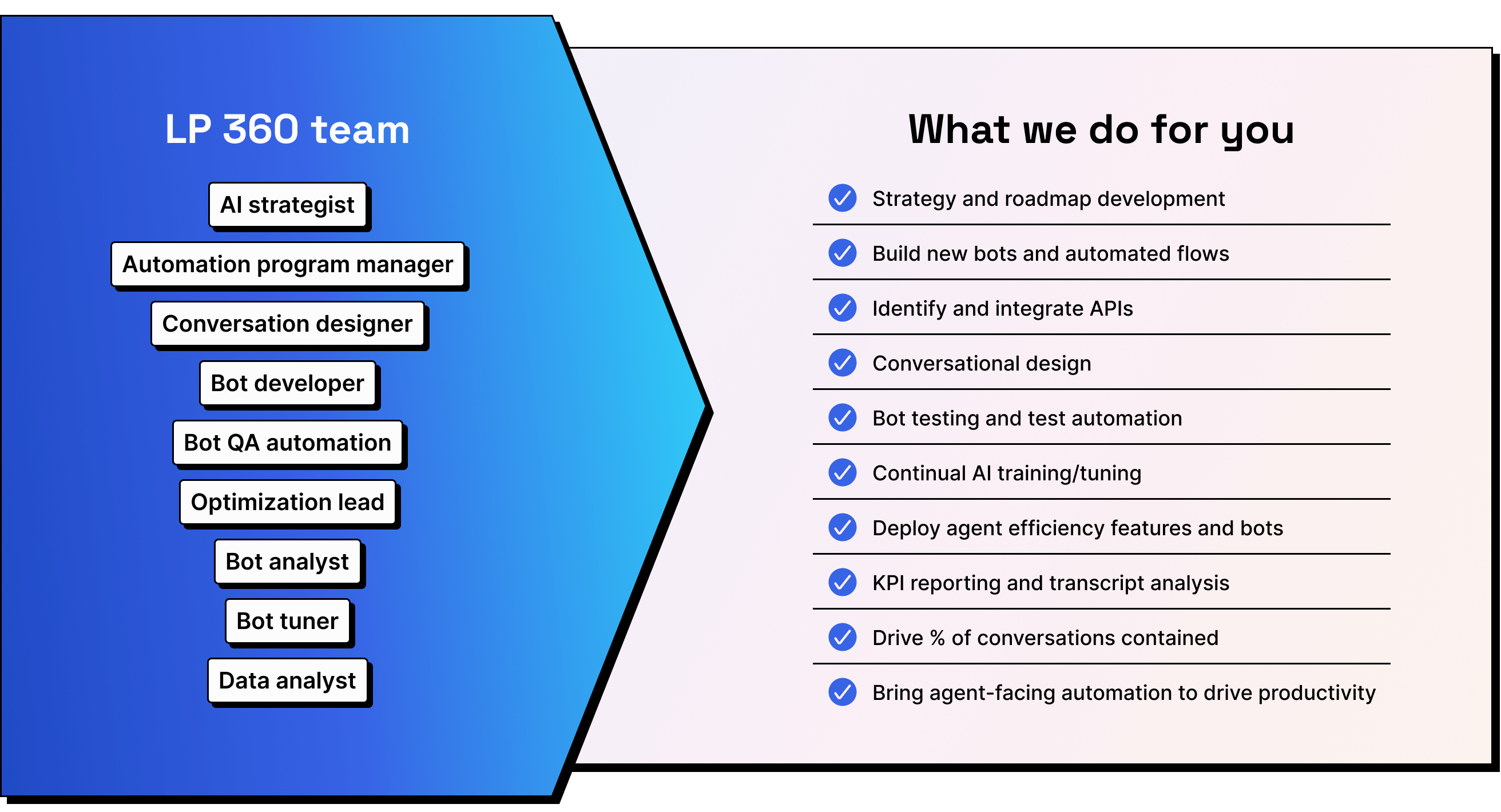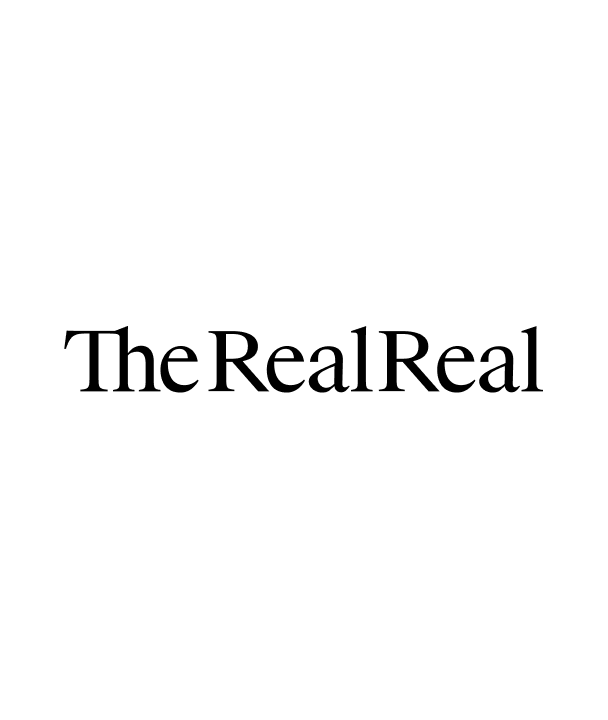 "The one thing that's different about this technology is that you can get all the support from the LivePerson team. I utilize the LP 360 program, Conversational Designers, and Architects. So it's a very low-level effort from our IT team which is really the chef's kiss on all of this." 
Jumpstart your conversational AI transformation
Ready to transform your customer experience with an outcomes-driven approach? Talk to our team about how LP 360 can put conversations to work for your business.
Get a consultation