Conversational ai in travel and hospitality
Turn travel woes into wows
It's time to change the itinerary. Deliver AI-powered conversations to support travelers at every stage of their journey. Efficiency will soar. Resolution times will drop. Everyone will smile.
Get started with the guide
Get a demo
Trusted by thousands of travel industry leaders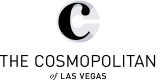 Conversations that drive results
Travel brands using conversational AI solutions have seen:
50%+
decrease in cost of care
4x
increase in converted sales
20%+
increase in customer satisfaction
50%+
containment in AI-powered chatbots
Conversational AI use cases for travel
It's not about the AI, it's about
the passenger experience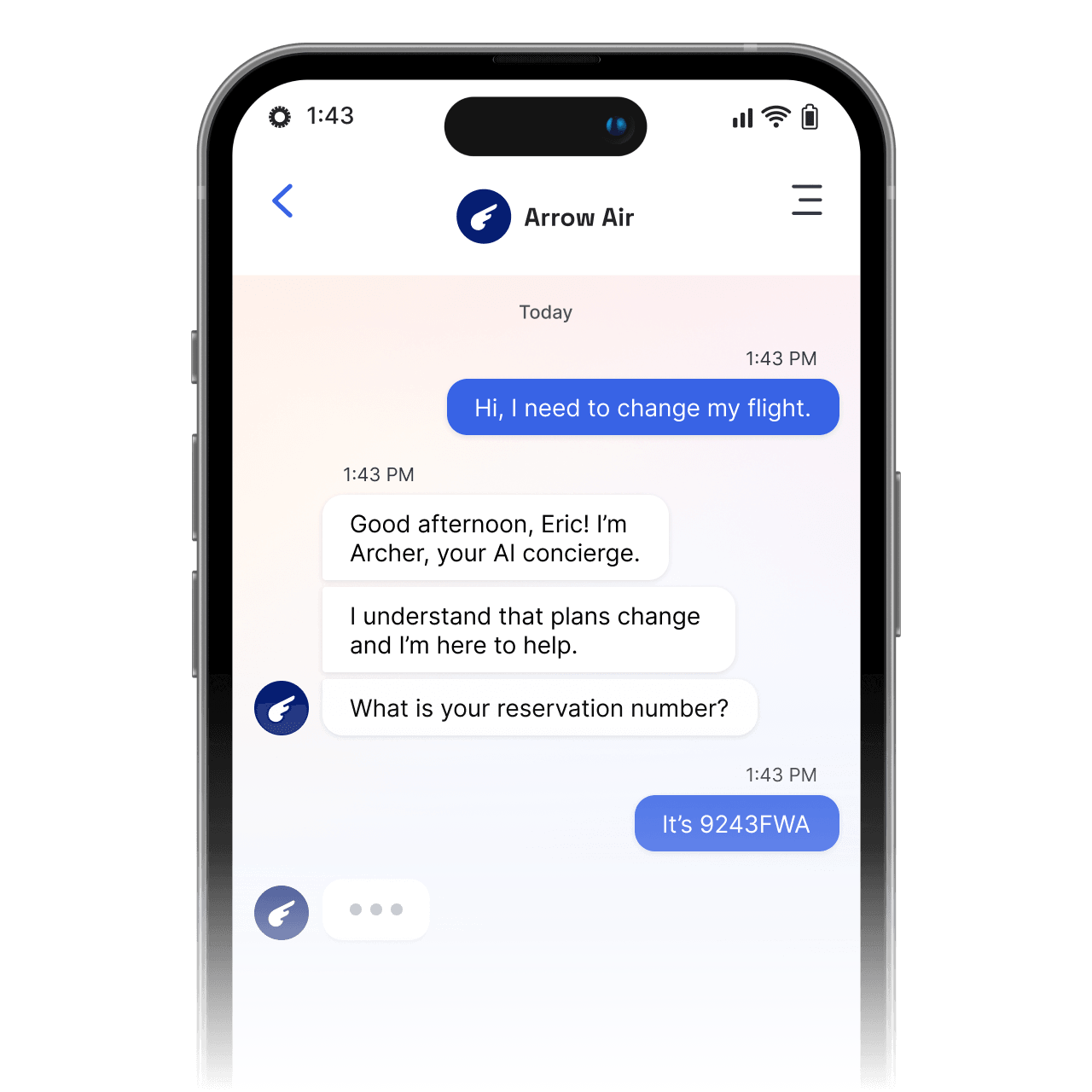 Booking
Give travelers the option to change travel dates or cancel reservations with travel chatbots.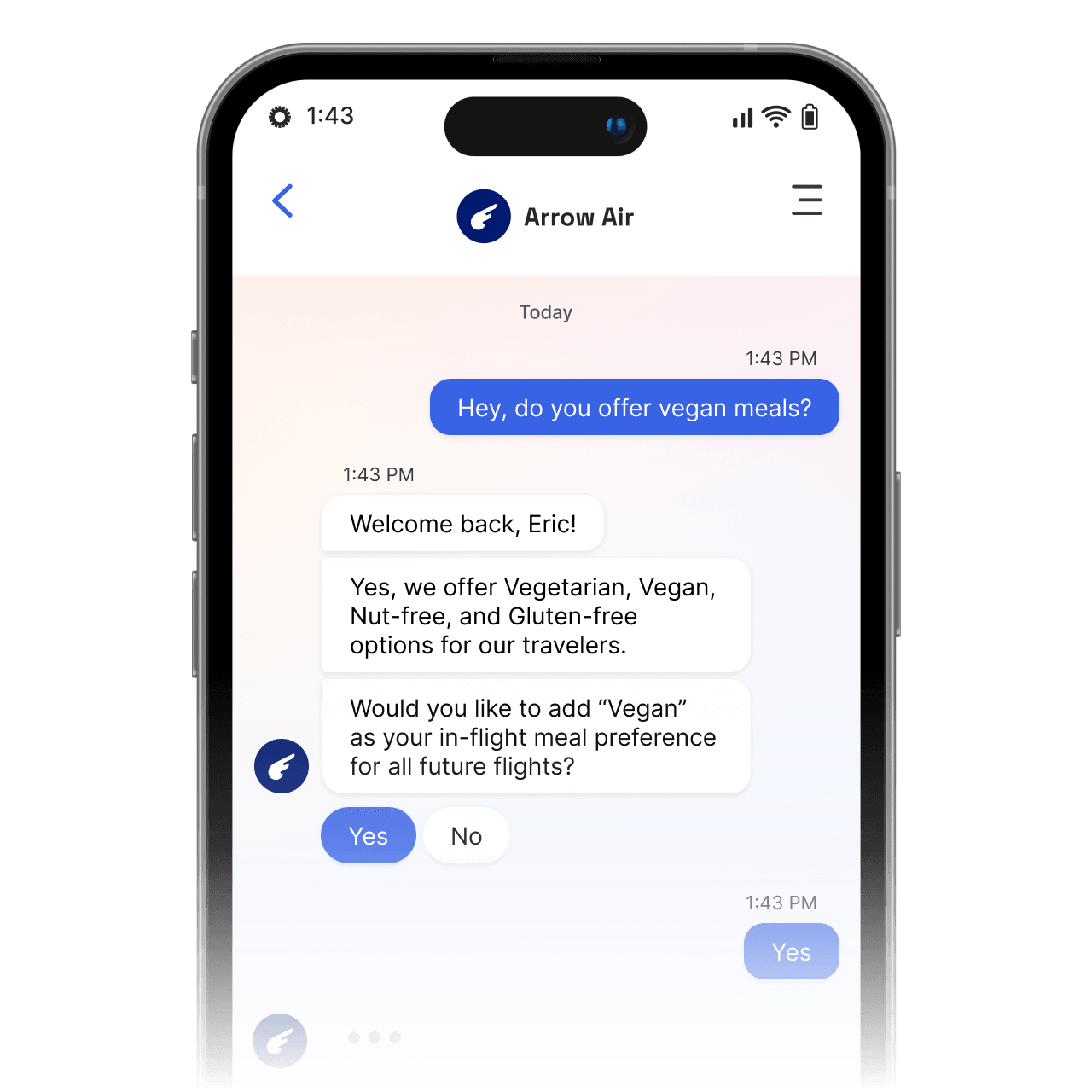 Special requests
Automate routine requests like seat and meal preferences, freeing up your agents for more complex issues.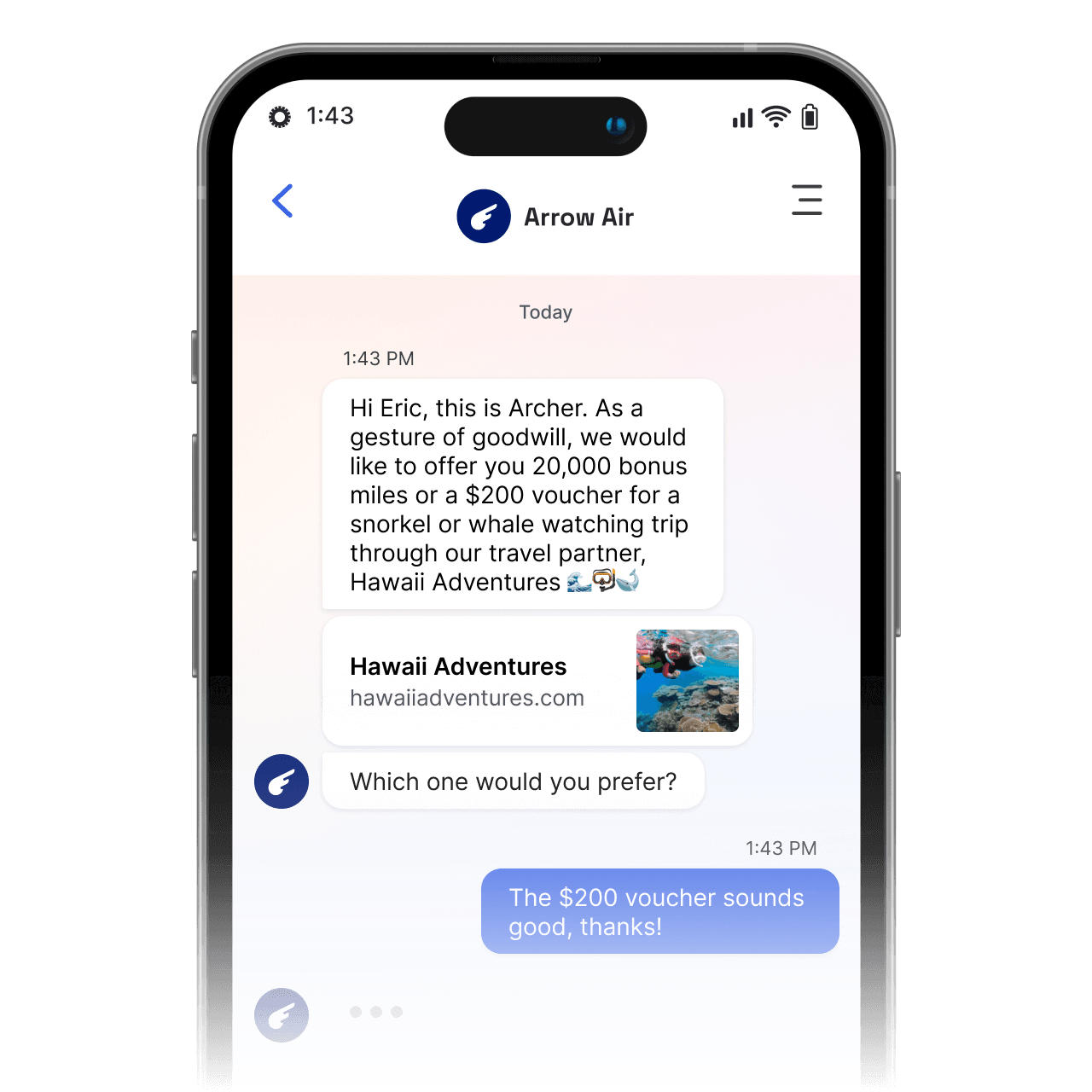 Rewards + perks
Make it easy to redeem travel rewards, use credits, or access perks with automation across the customer journey, all helping improve customer satisfaction.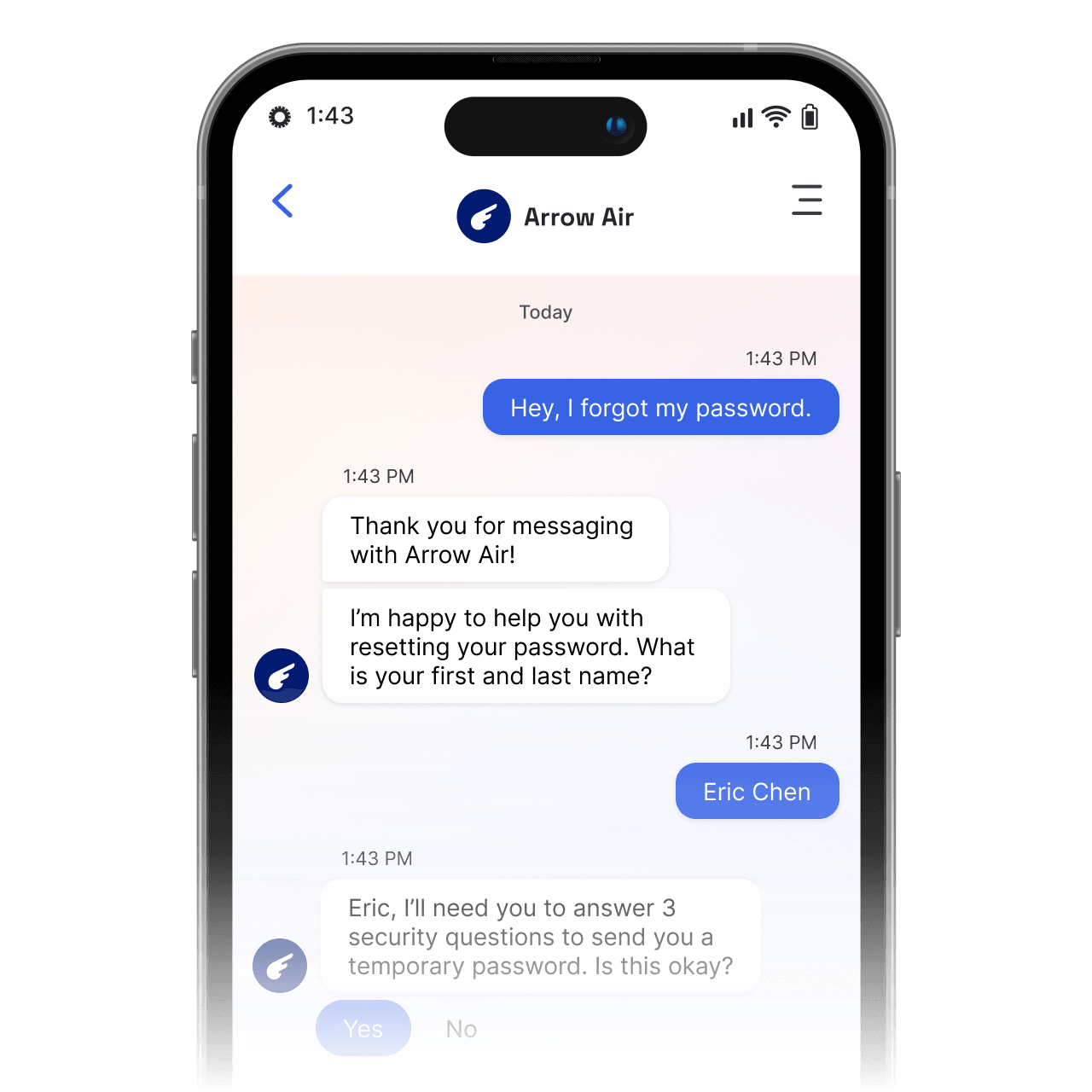 Account support
Don't let login issues get in the way of a last-minute trip. Travelers can reset passwords and edit cards on file without bogging down human agents.
Success stories from travel and hospitality industry leaders like you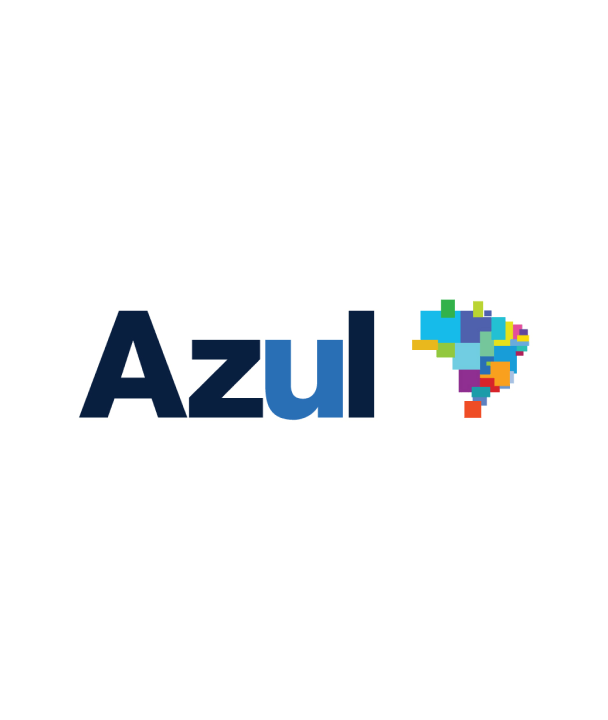 "[With the LivePerson bot] in a few months, there was a 42% increase in the productivity of messages resolved per month by each of our employees of the Call Center team and a reduction of 84% of the service queue."
Read their story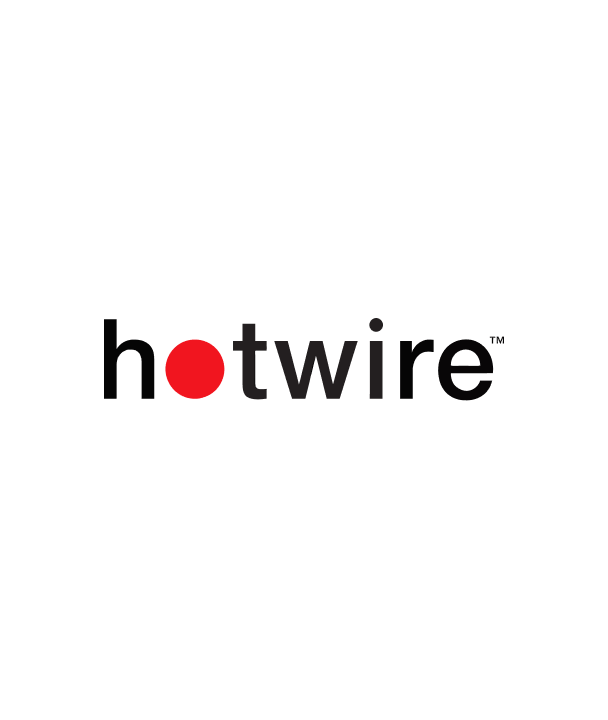 "We're always optimizing our conversational operations to make sure Hotwire customers get the most out of our faster, easier booking and exclusive deals. [LivePerson] has given us a better way to understand our most important metrics and achieve our customer service goals, then aim even higher."
Read the press release
Conversational AI Use Cases for hospitality
It all starts with a conversation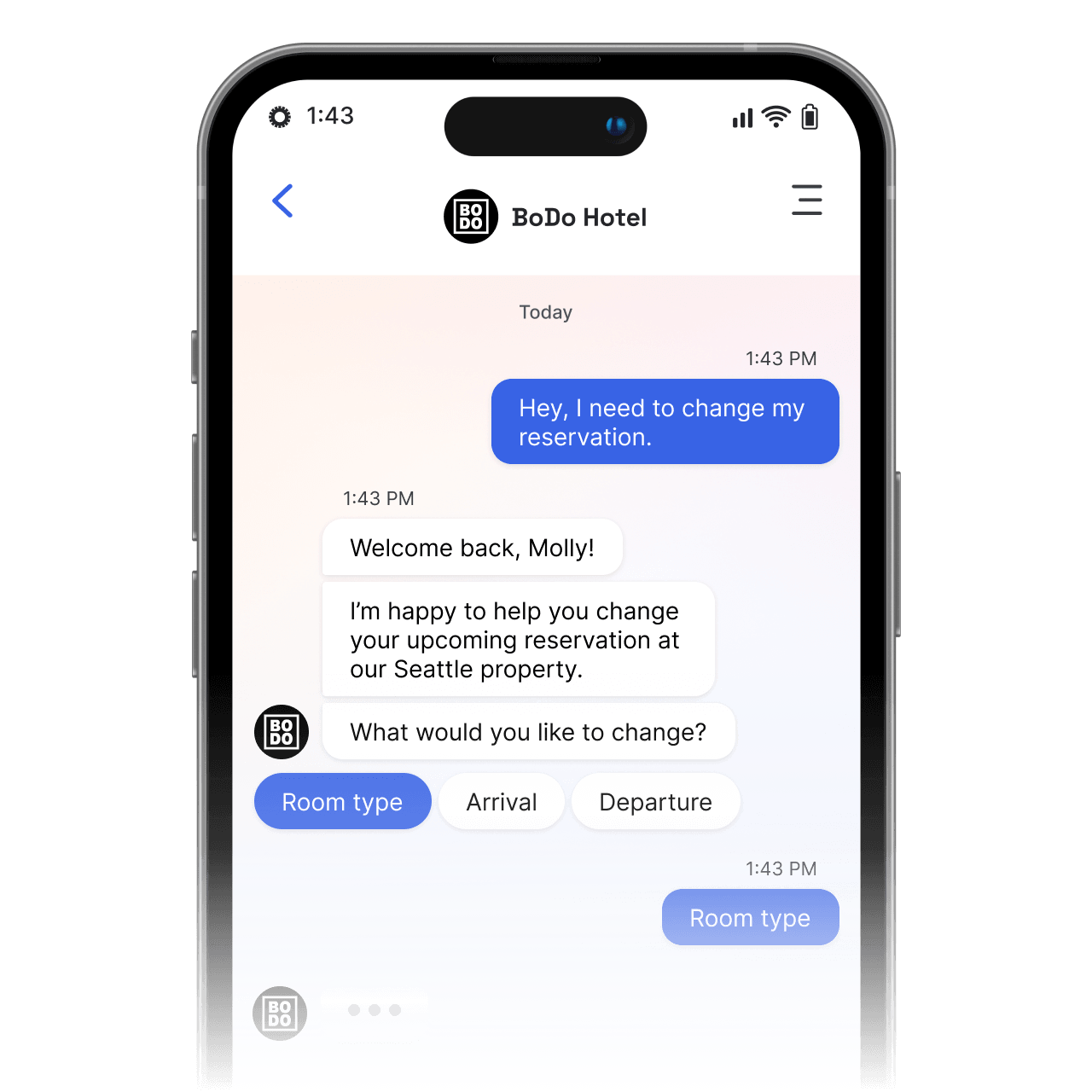 Reservations
Be there for guests 24/7 as they select, book, and even change reservations with automation.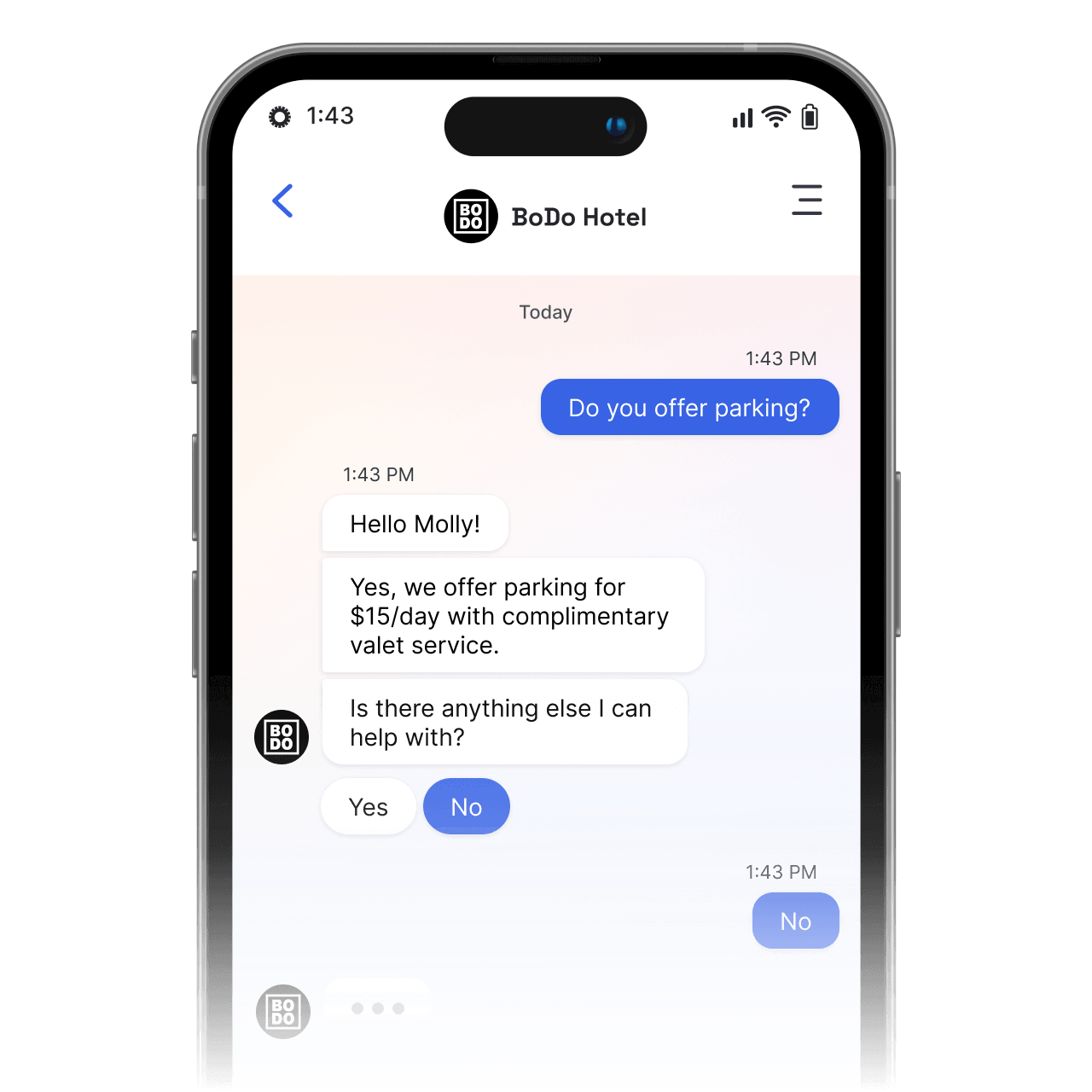 Amenities
Answer FAQs, support in-room requests, and offer 5-star experiences with travel chatbots.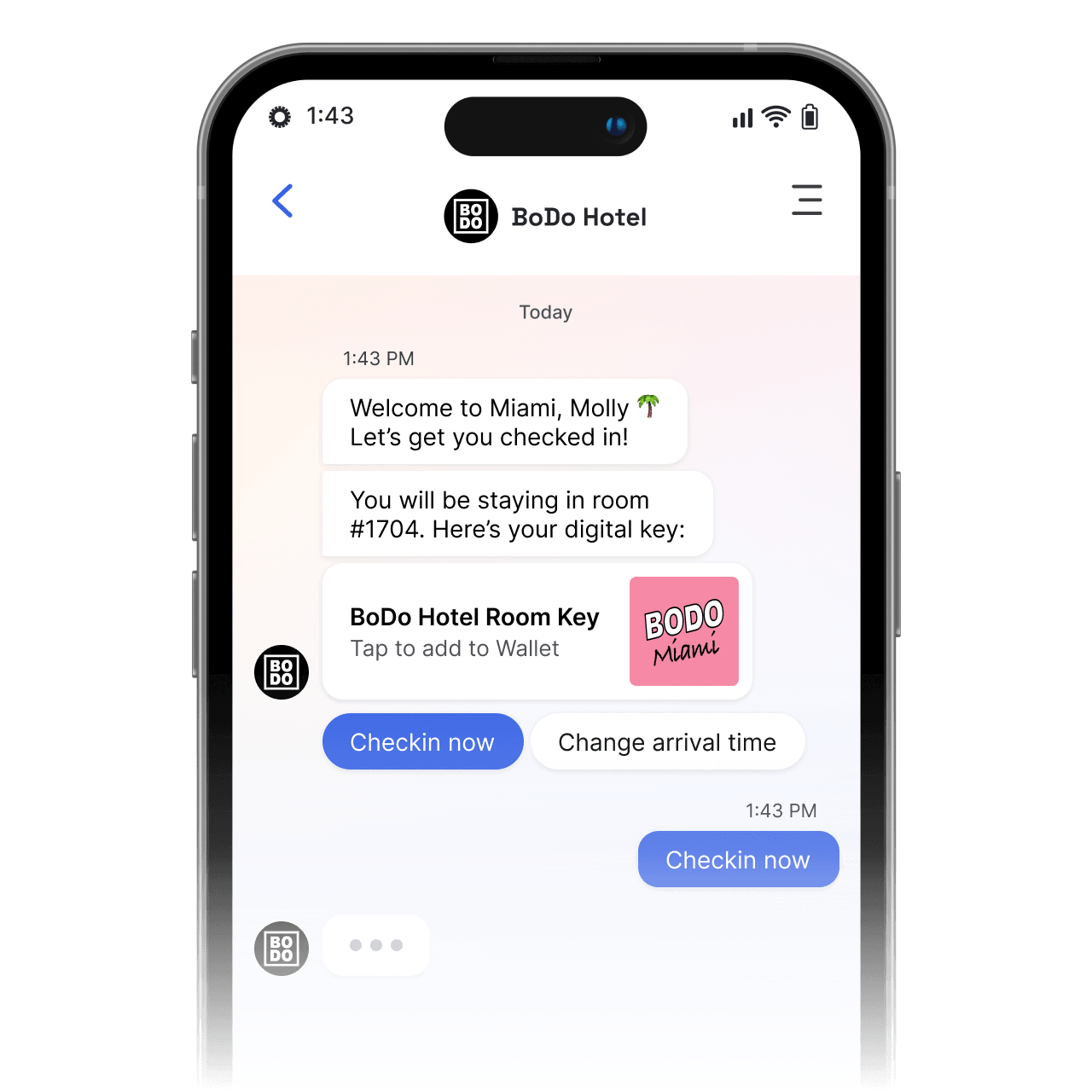 Check-in + checkout
Add convenience to their stay with an automated check-in and checkout option.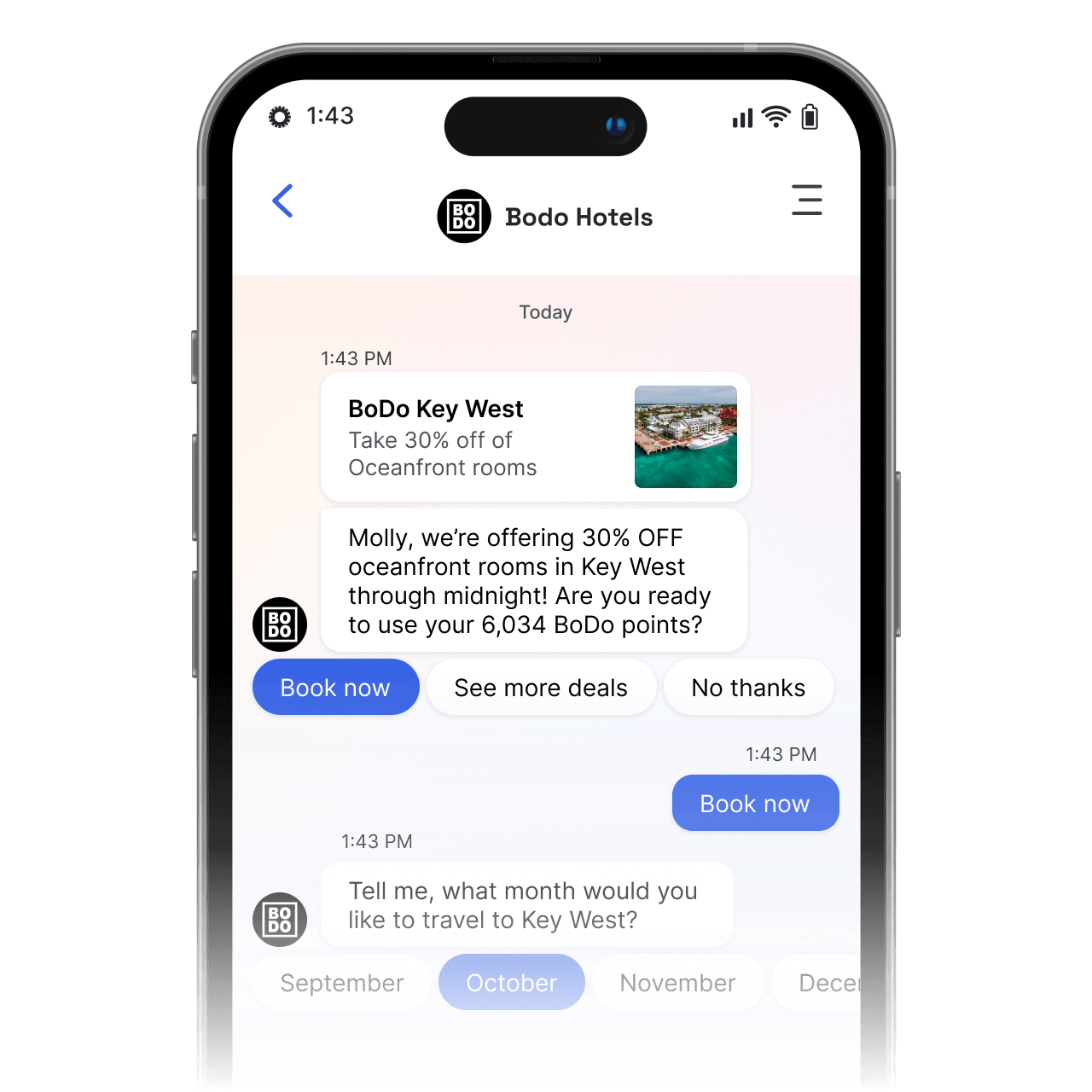 Marketing
Send rebooking offers, loyalty account updates, and ask for reviews with the push of a button.
Travel & hospitality solutions that put jet-setters first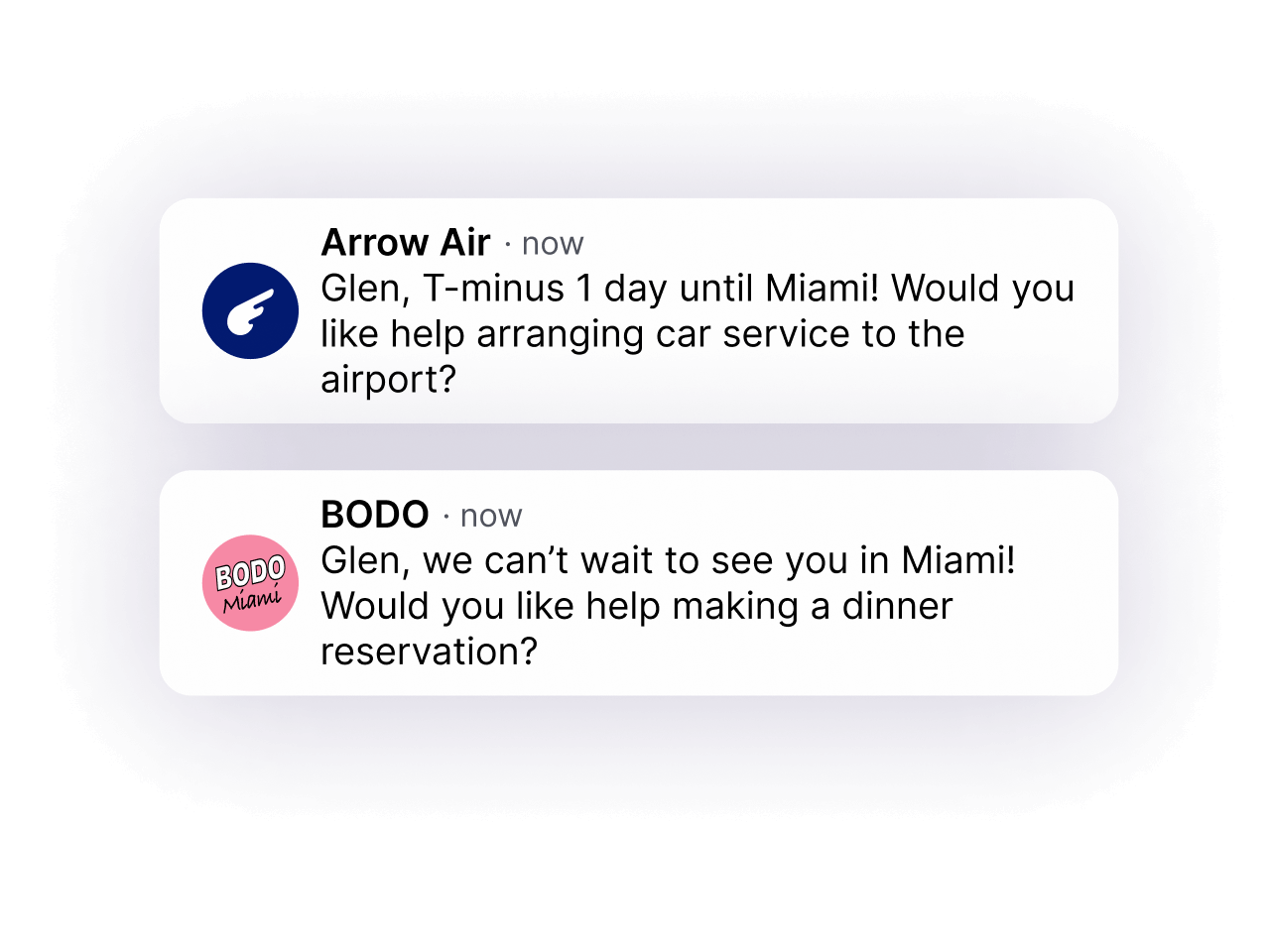 conversational intelligence + agent tools
Empower your agents
Arm your human agents with the conversational intelligence and tools they need to give better recommendations, provide instant answers, and reach travelers throughout their trip.
Explore the Conversational Cloud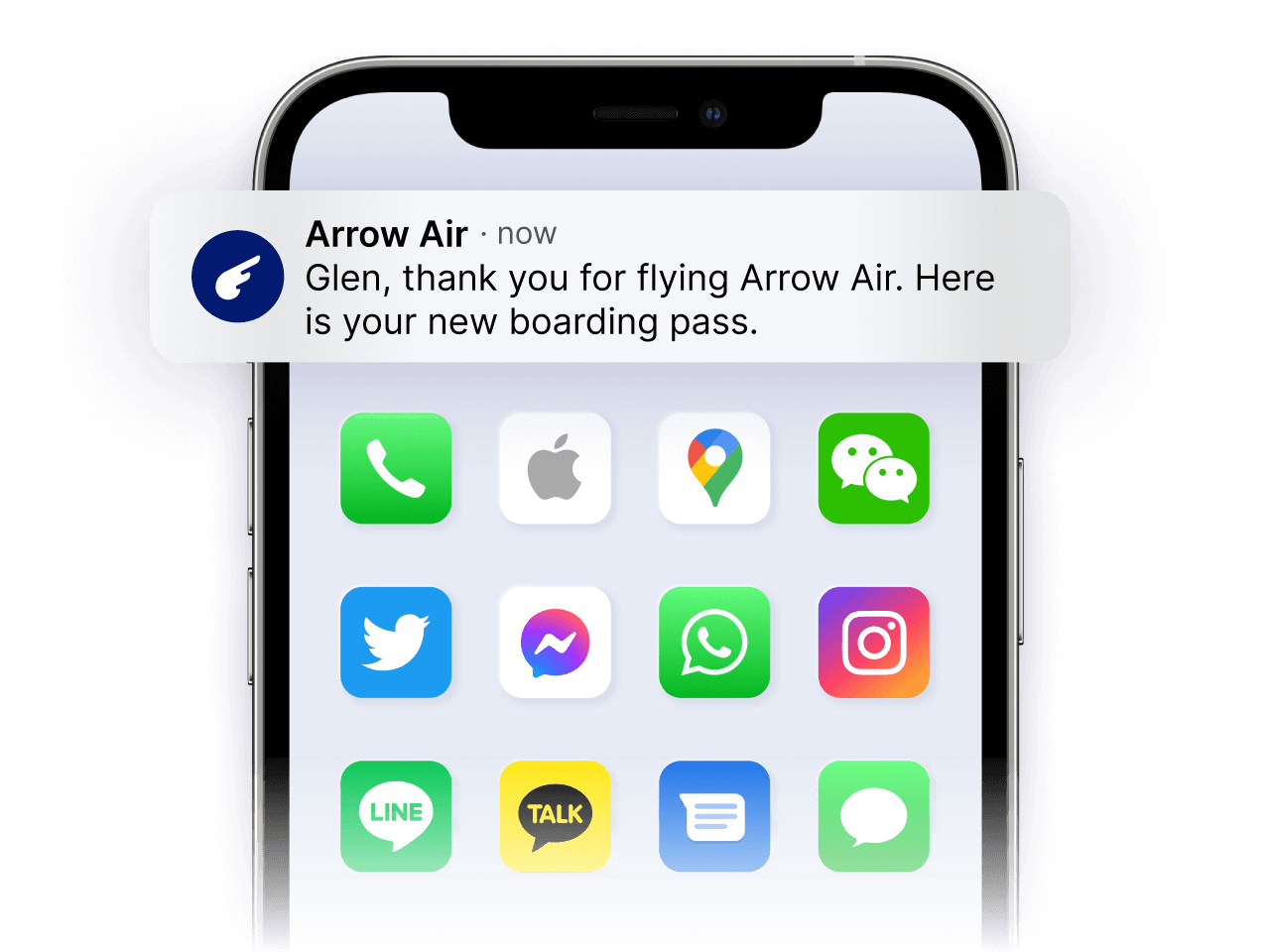 All the channels
Shift to digital
Take travelers off hold by routing conversations to the messaging apps they use every day. You'll unlock new revenue streams you never knew were there.
Explore messaging channels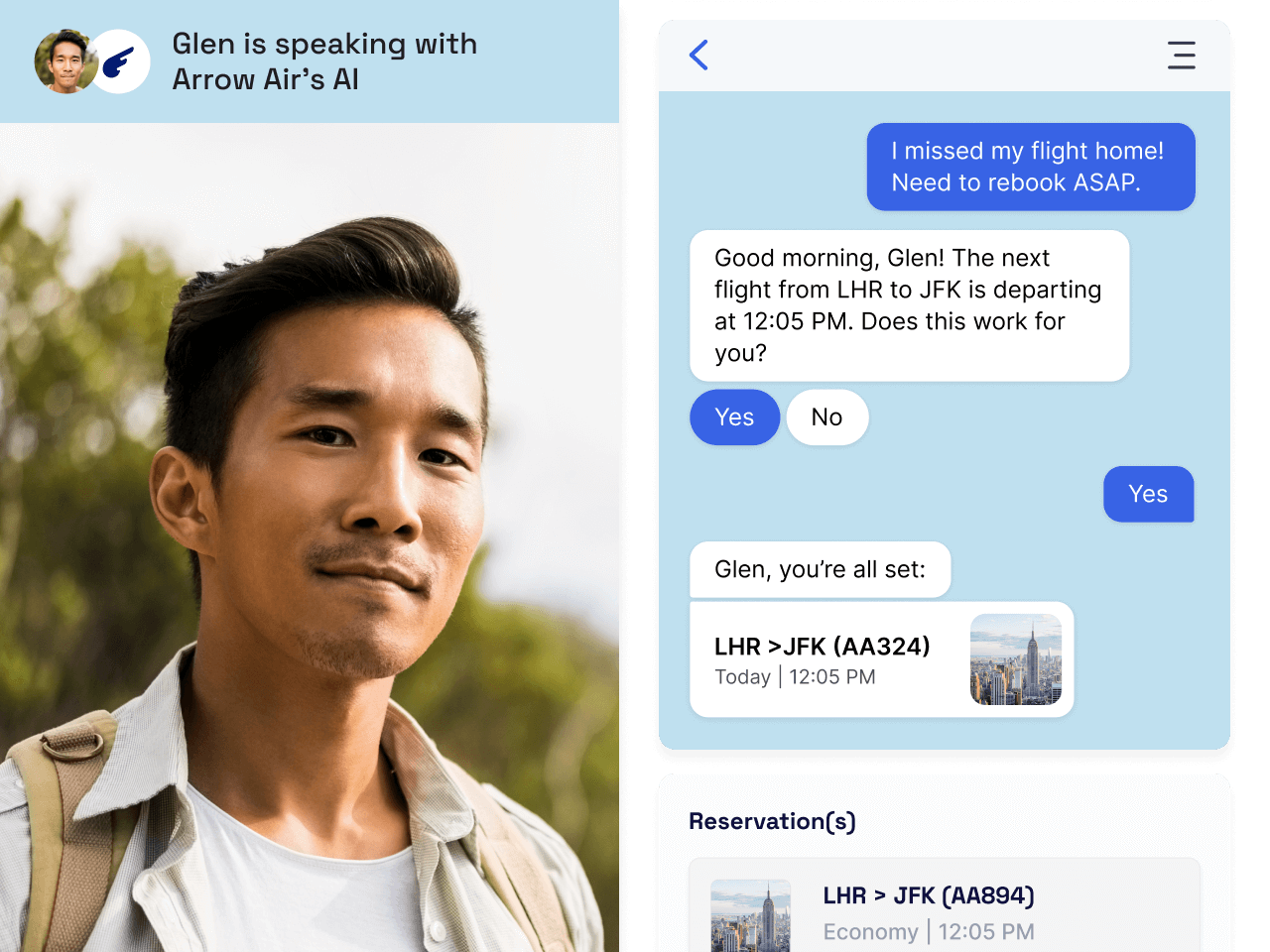 Platform + integrations
Embrace automation
Leverage LLM-powered AI tools to automate the most common traveler conversations like flight status, cancellations, and weather delays.
Explore the possibilities
Guide to Conversational AI in Travel
Stop putting better customer experiences on hold
There's a better way to handle customer engagement. Learn how travel companies can automate conversations with AI-powered chatbots or shift them to messaging to start seeing savings.