LivePerson CONVERSATIONAL CLOUD®
There's a new Cloud in the air
Experience the all-new Conversational Cloud® platform. Drive better business outcomes across voice and messaging with the only platform that features trustworthy Generative AI and large language model (LLM) capabilities.
Request a demo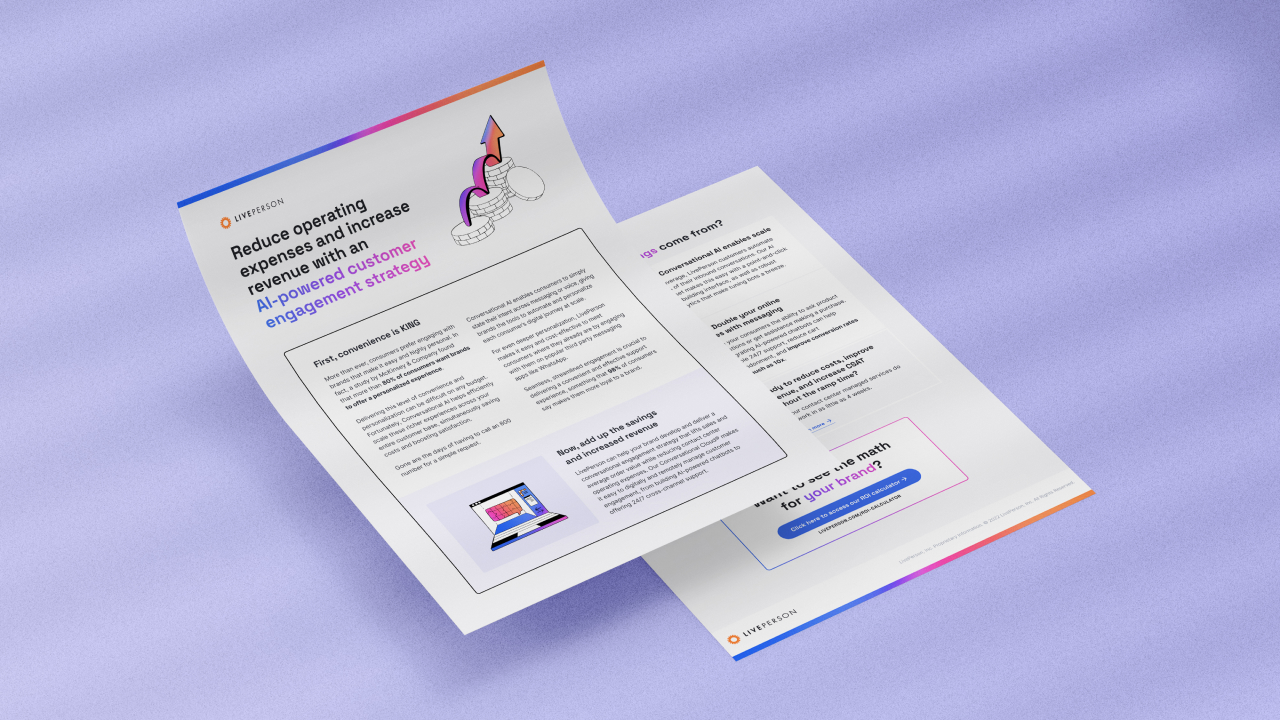 Discover how a customer engagement strategy powered by the Conversational Cloud lifts sales and reduces expenses
Open guide
Achieve better business outcomes through the power of AI
2x
uptick in employee efficiency
10X
conversions vs. traditional digital
20%
boost in customer satisfaction
90%
automation containment rates
50%
decrease in agent attrition rates
The world's largest dataset at your fingertips
The all-new Conversational Cloud platform powers nearly 1 billion conversational interactions each month, making our AI more accurate than any competitor and used by every major industry across the world.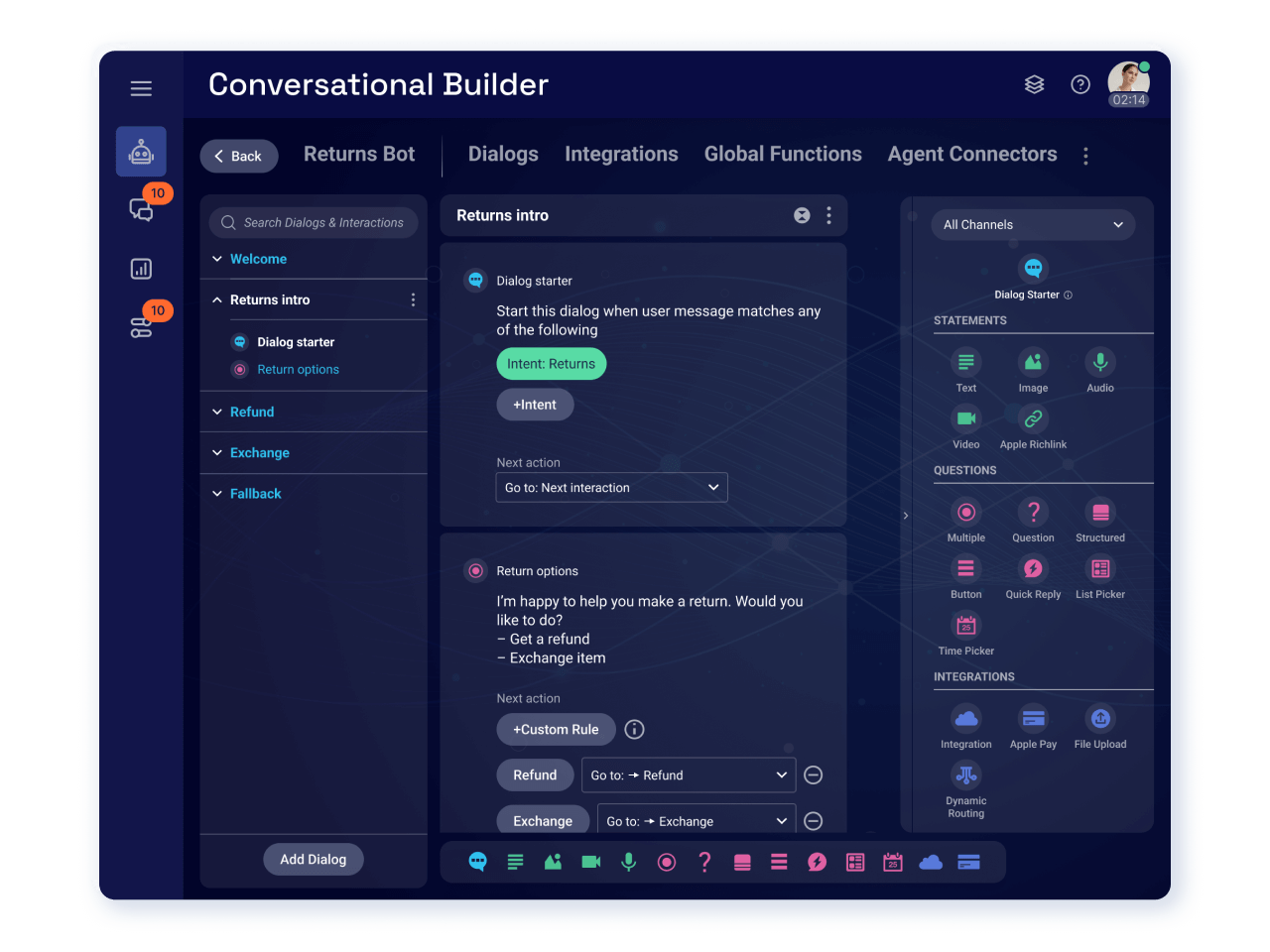 Industry-leading Conversational Cloud
Conversational AI and automation
Meet your customers where they are with the perfect balance of human agents, intelligent automations, and Conversational AI, across voice and messaging.
Explore our NLU and AI tools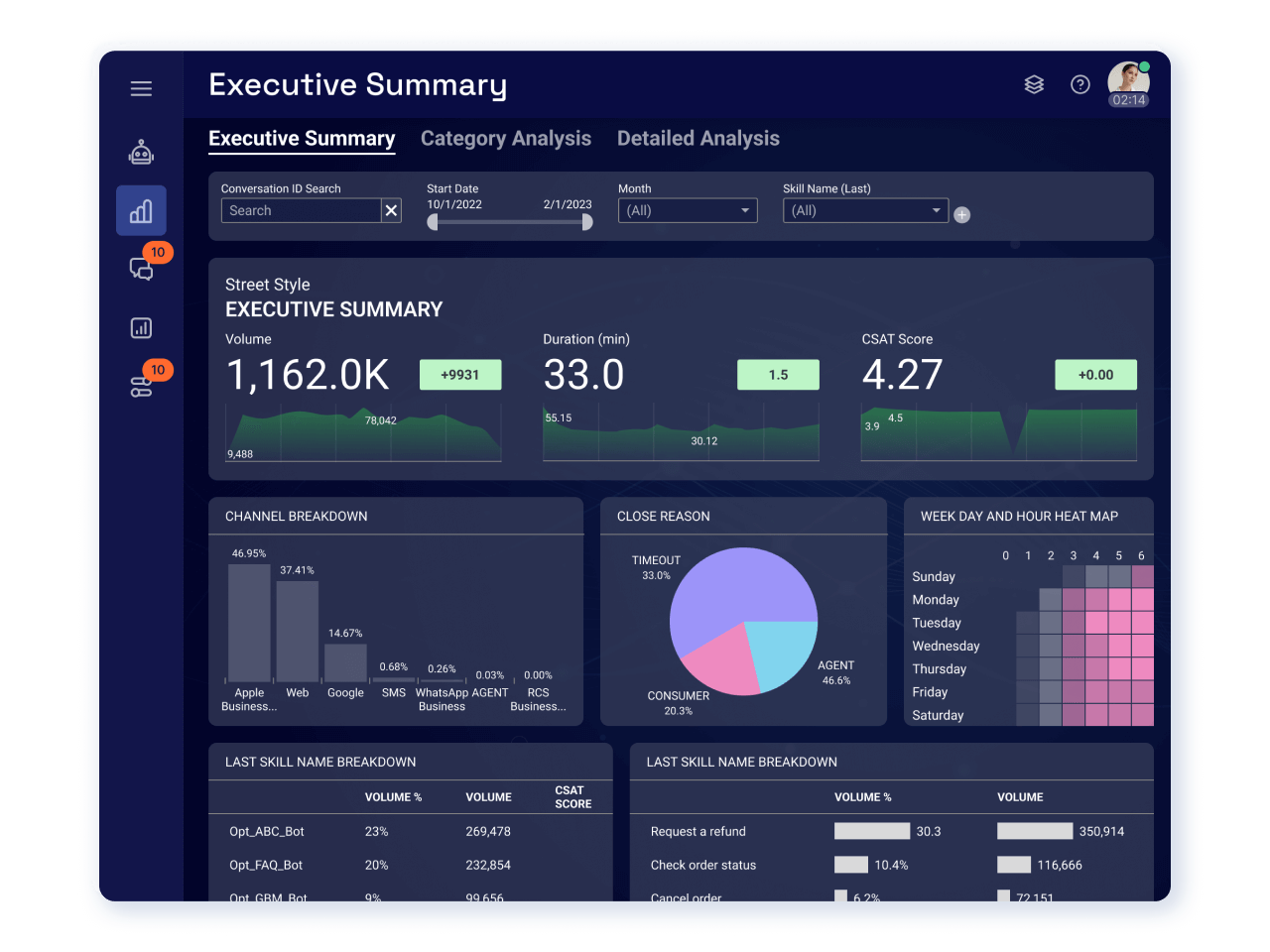 Industry-leading Conversational Cloud
Conversational Intelligence
Gain a deep understanding of consumers through insights from every conversational interaction and take action. Access and analyze all your data across voice and messaging to understand what customers want — and feel — improving every conversational experience.
Explore conversational intelligence tools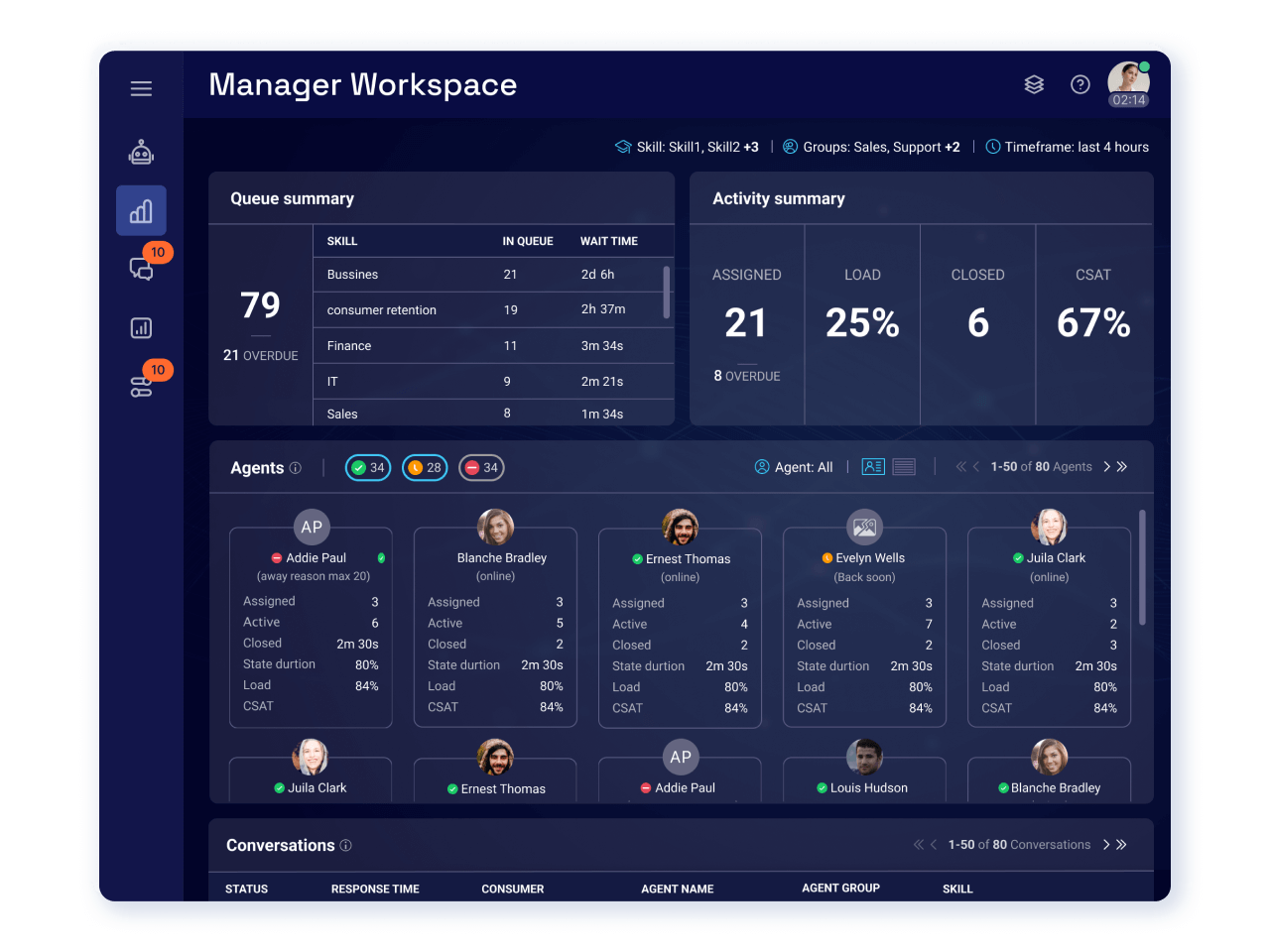 Industry-leading Conversational Cloud
Agent and supervisor experience
Ensure trustworthy AI for your customers and empower agents to provide unified and efficient customer experiences across any channel. Agents can easily stay in the loop to review, edit, and approve AI responses before they are sent. Improve agent tools, provide context in real-time, and increase supervisor visibility.
Explore the agent workspace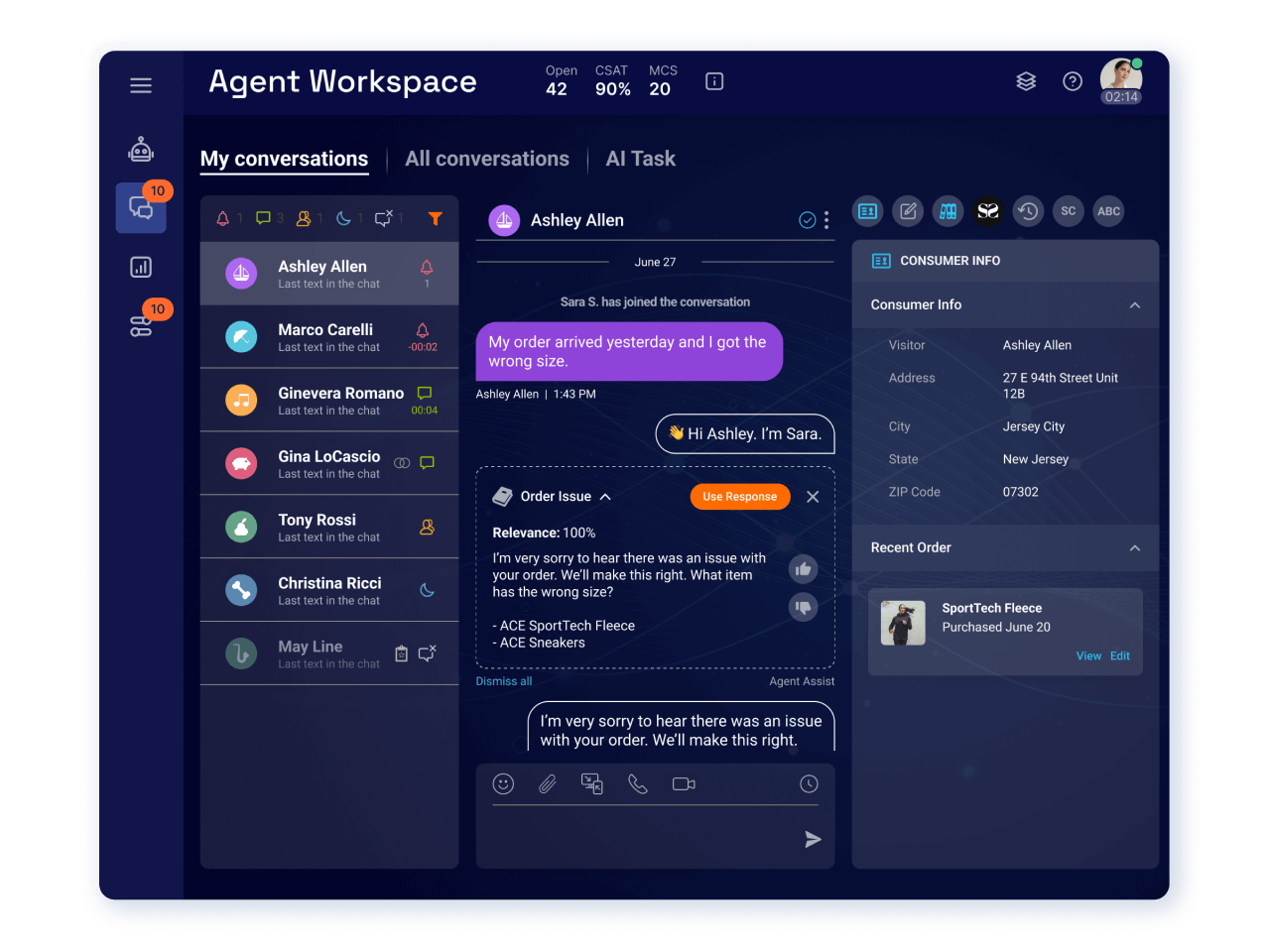 Industry-leading Conversational Cloud
Communication channels
Create unparalleled customer experiences by connecting with your customers in the channels they prefer, whether it's through SMS, WhatsApp, voice, or other key channels. Seamlessly connect and exceed their expectations.
Explore messaging channel integrations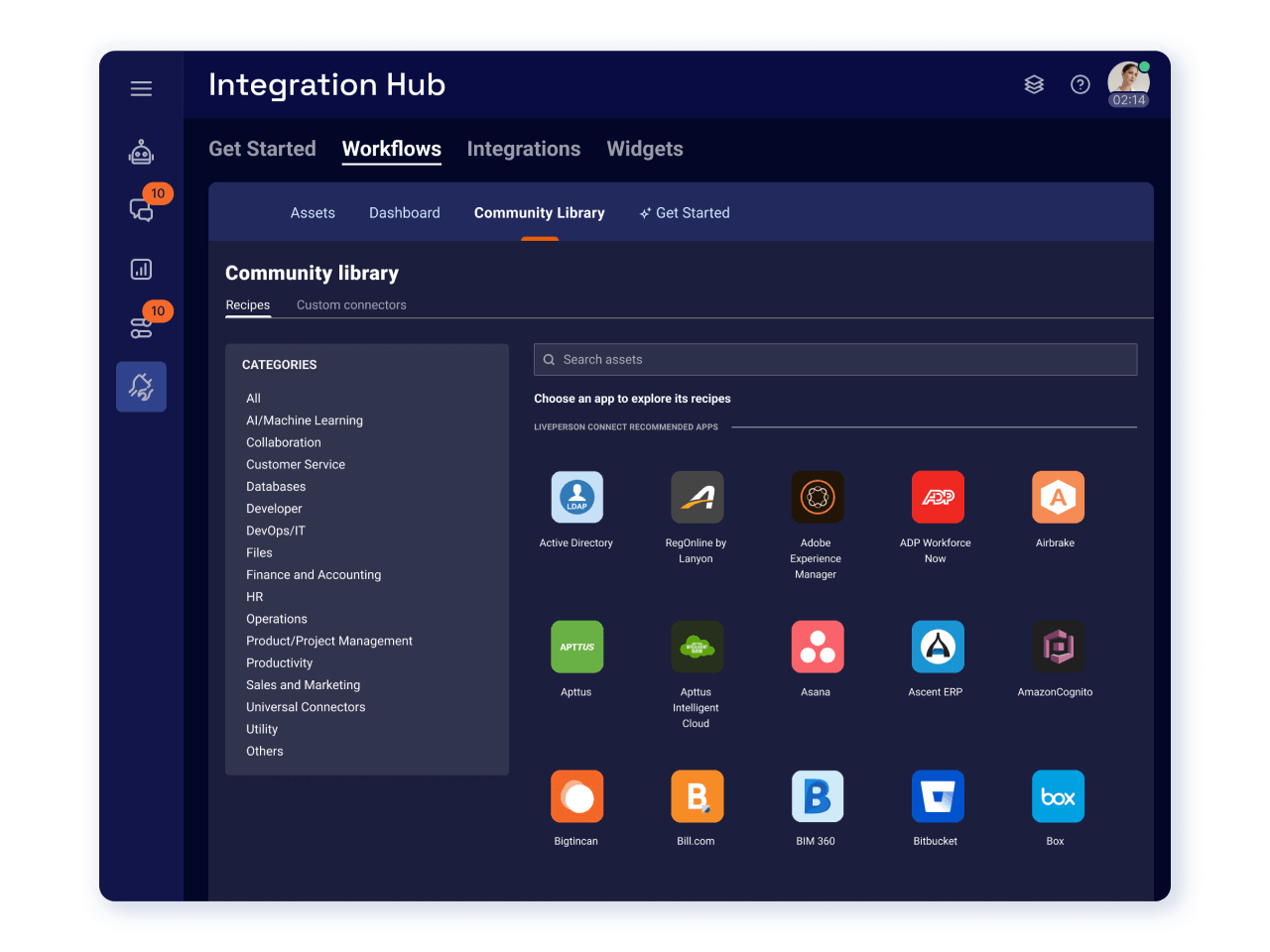 Industry-leading Conversational Cloud
Open platform
Bring LivePerson's AI platform and your CRM, marketing, and data platforms from existing systems together to personalize and streamline interactions, break down technology silos, and unlock the full potential across your enterprise.
Explore our integrations
Trusted by thousands of the world's biggest brands