conversational Intelligence
Understand your operations deeply, down to the conversations
CSAT and clicks aren't enough, our advanced conversation intelligence tools provide the data and insights you need to drive increased revenue without adding costs.
Get a demo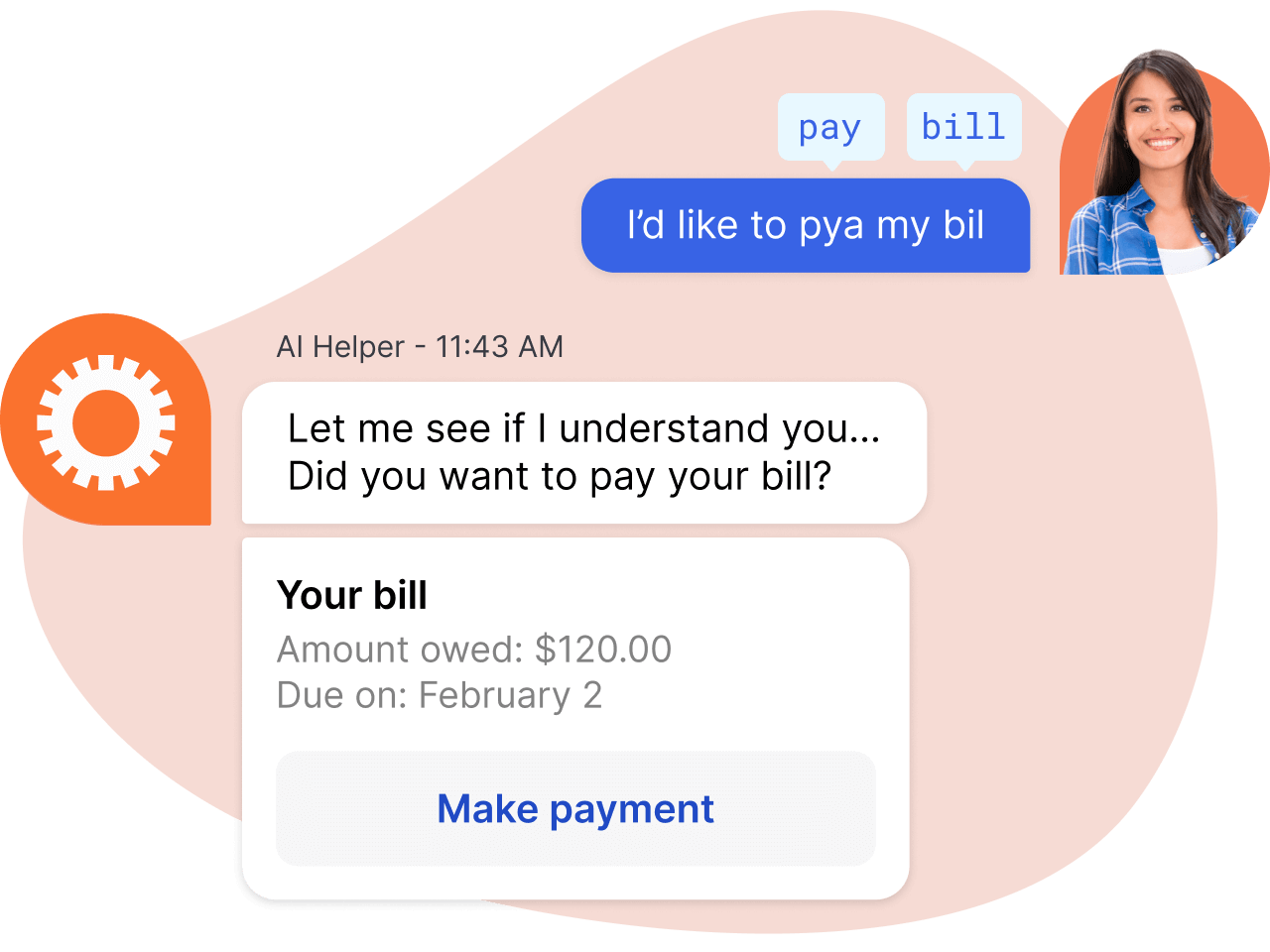 AI tuning and conversational intelligence features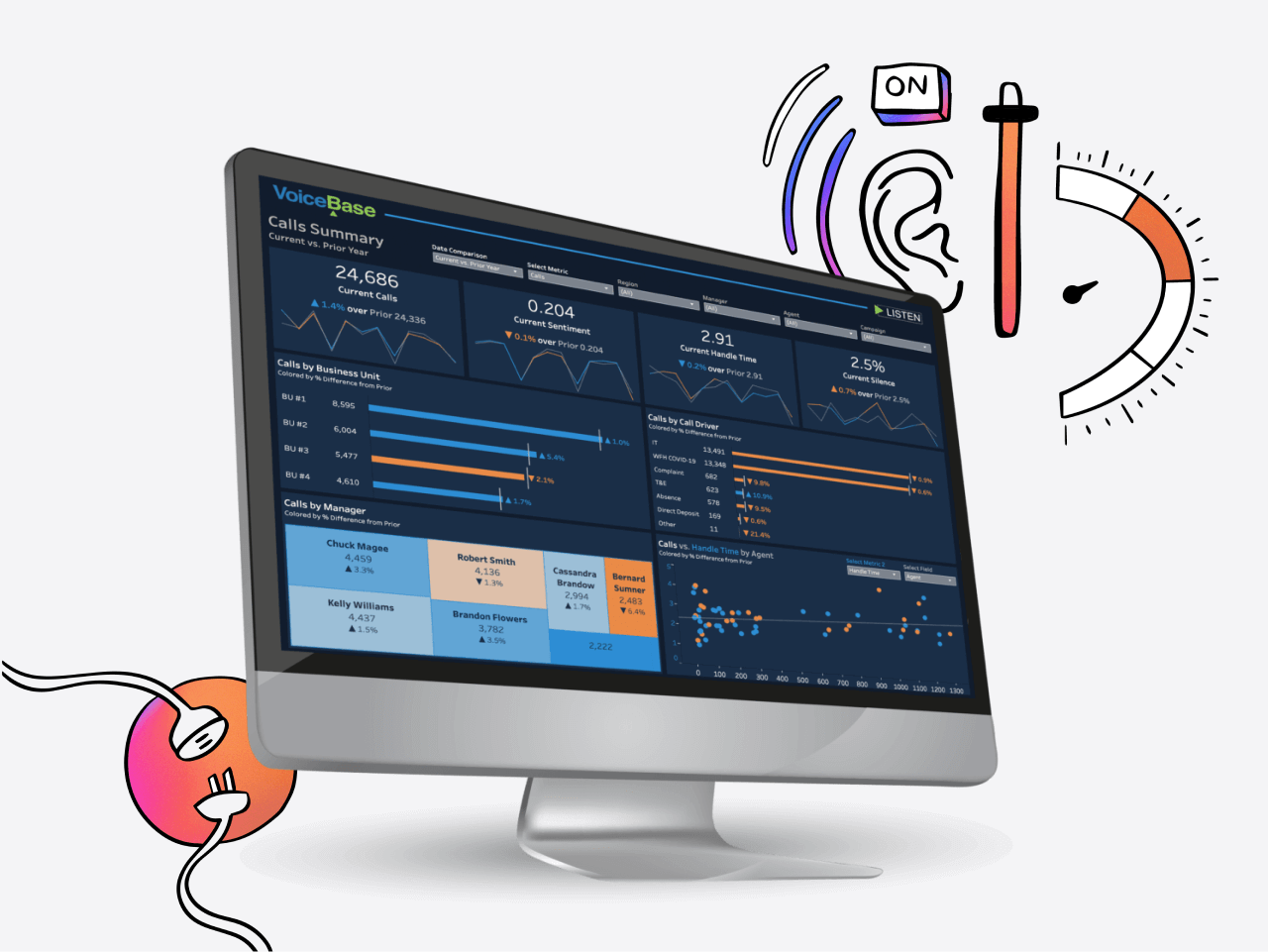 Transform human conversations into action with VoiceBase
Quantify customer sentiment and understand engagement with voice analytics. Then connect those insights across the entire enterprise to identify pain points, find quicker resolutions, and improve your customer experience.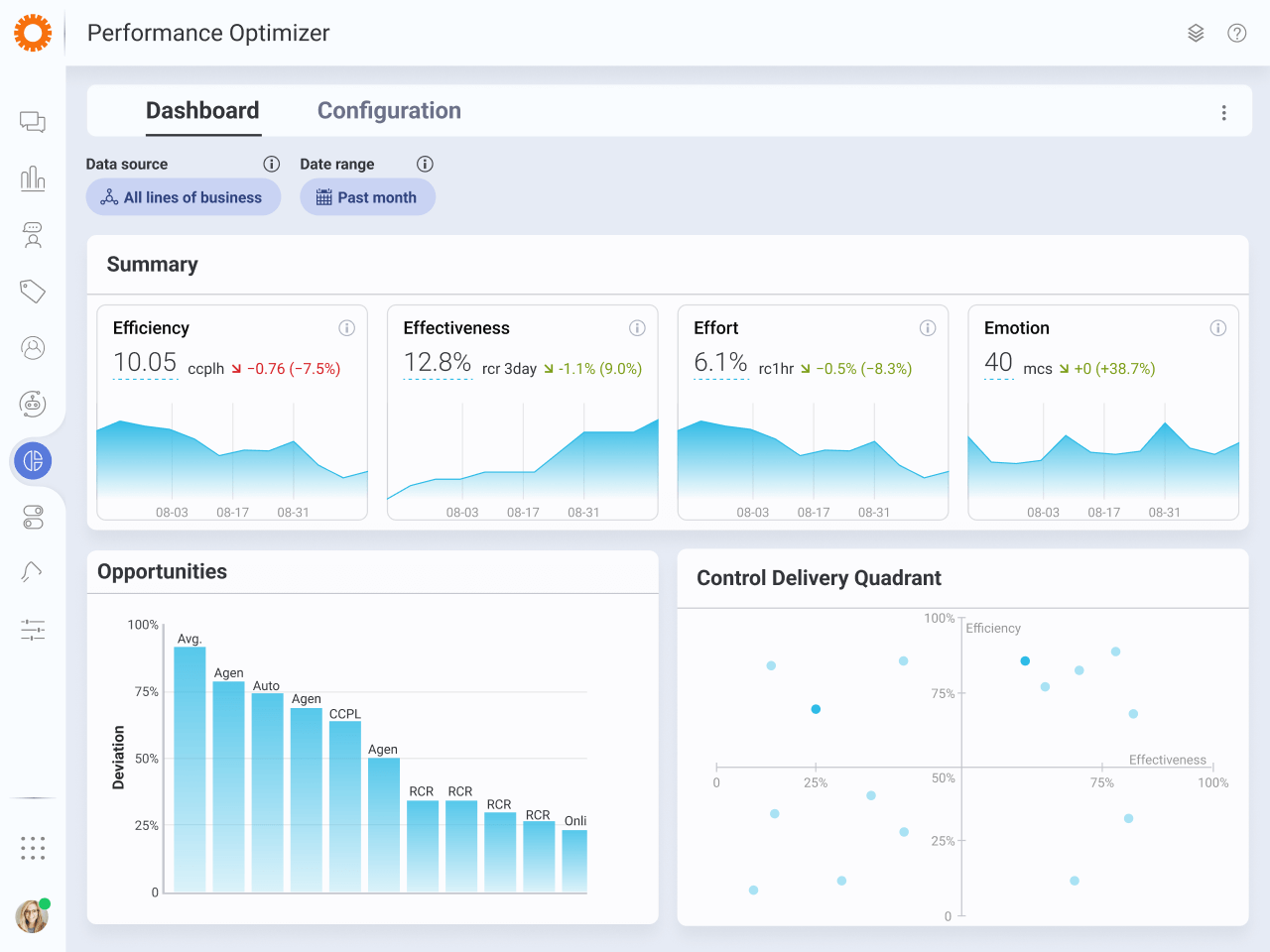 Get comprehensive data insights you need to drive value in your business
Coupled with the standard operational data points delivered in BI and API forms, gain a deeper understanding of how your AI is performing, where it is failing, and how to fix it, with a powerful metric framework.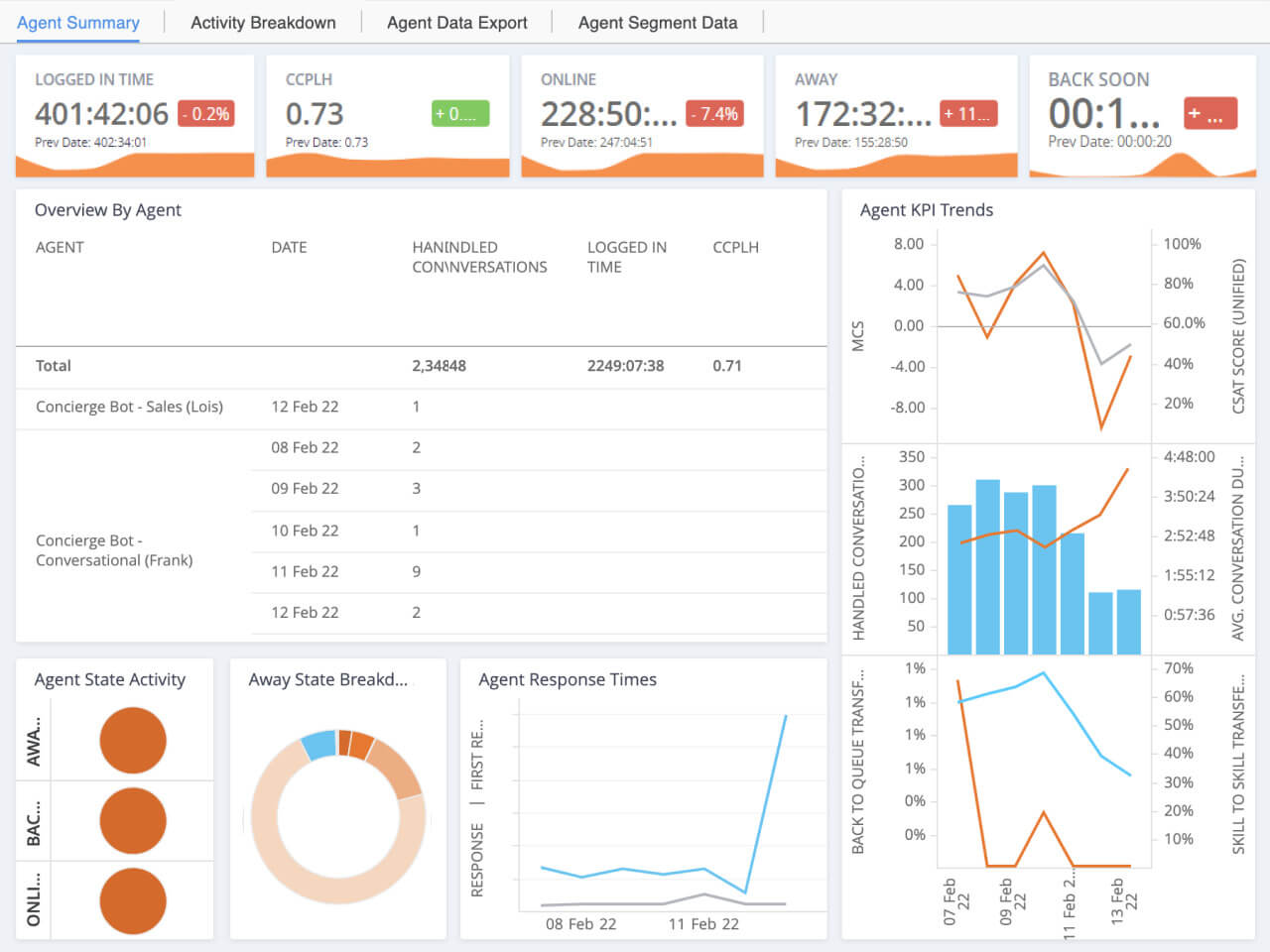 Create customer reports, analytics, and dashboards based on your business needs
While standard reporting is included in the core offering, this add-on allows for the ability to create customized operational reports to streamline your business operations.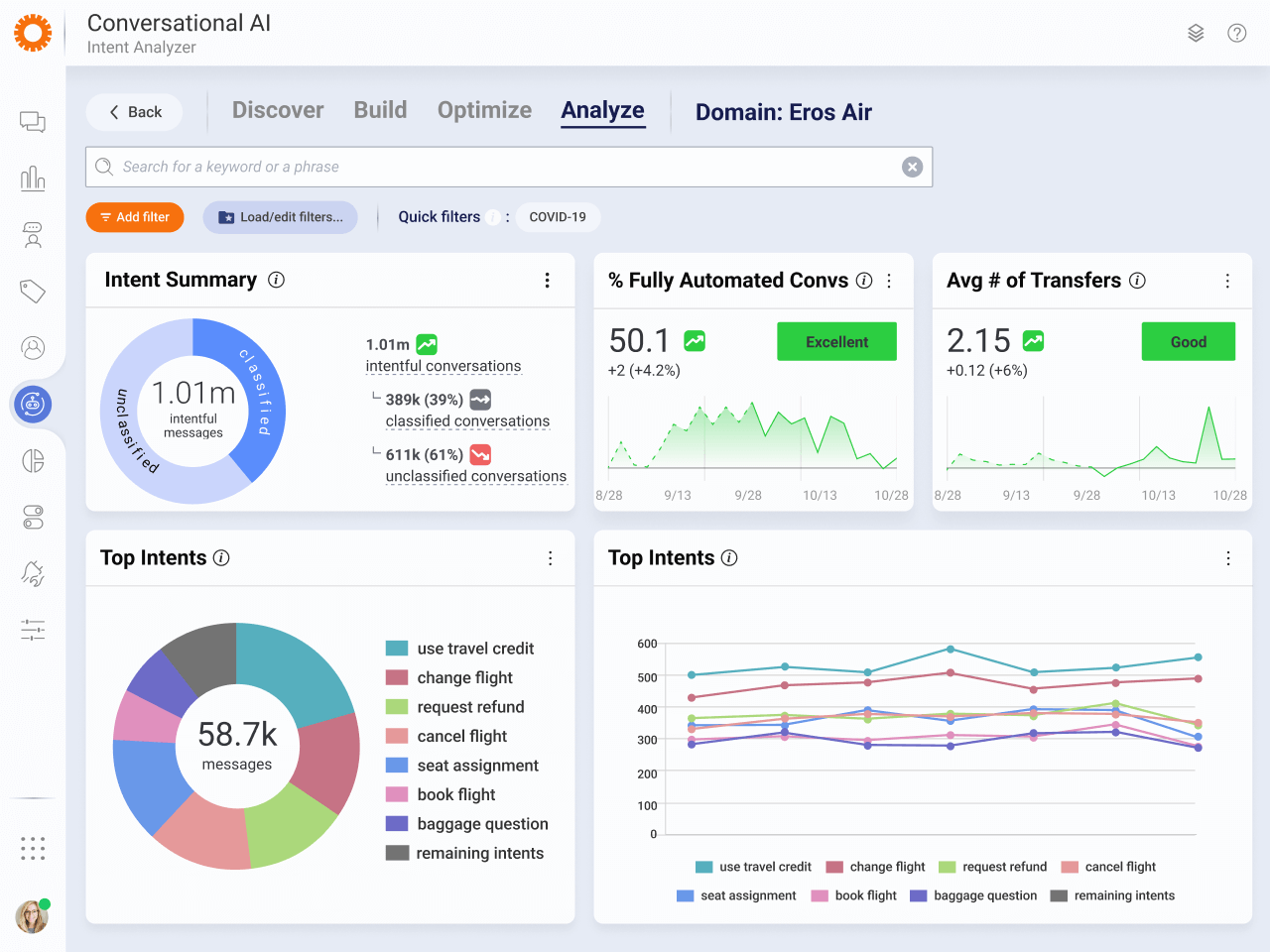 Understand consumer intents to drive deeper engagement
Your customers want answers to their questions quickly and easily. LivePerson's Intent Analyzer helps pinpoint the reason a customer is initiating contact and quickly connects them to a bot or human agent to resolve inquiries with ease.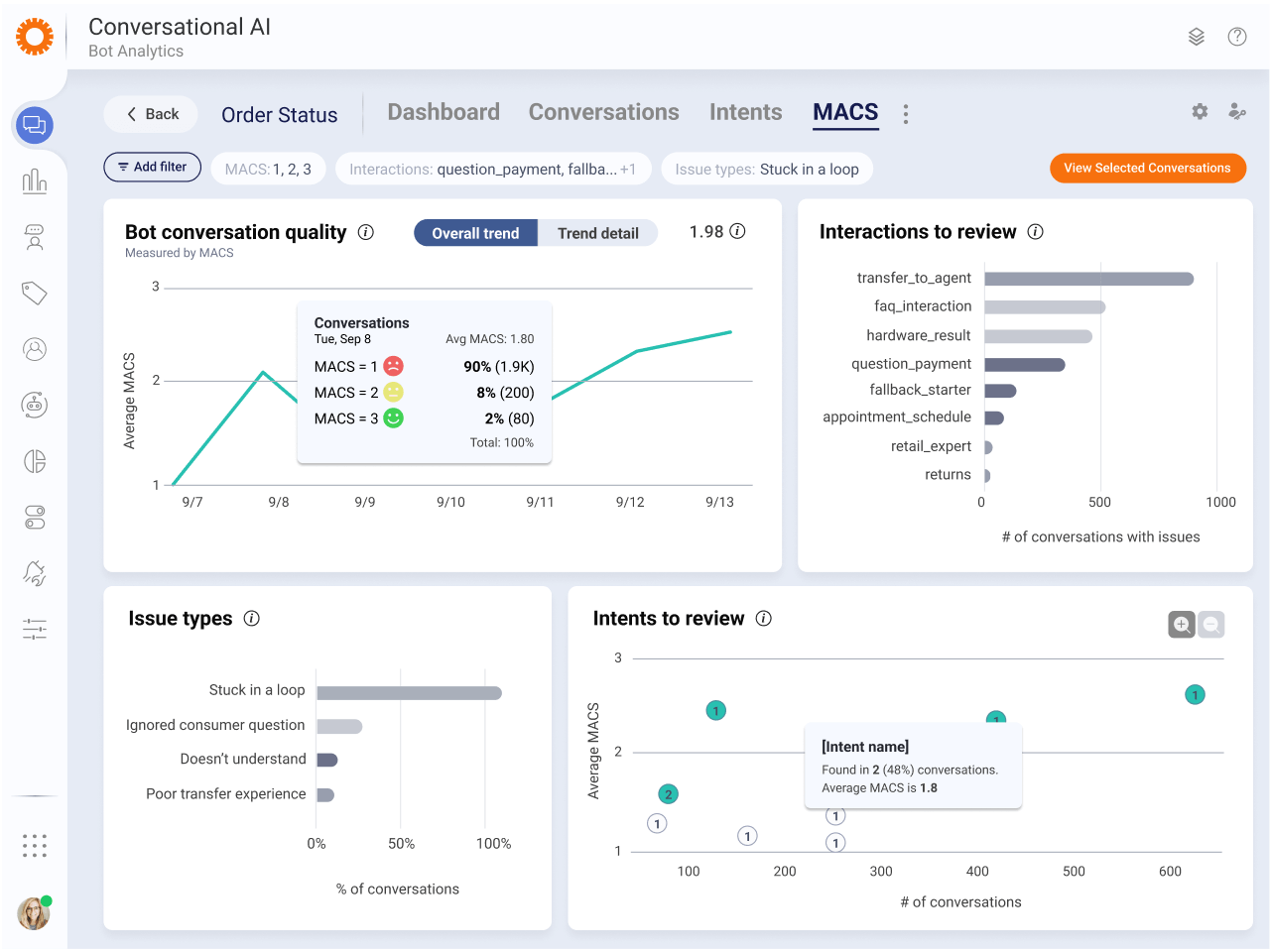 Get a pulse on how your AI is performing
Meaningful Automated Conversation Score (MACS) is a proprietary metric that measures the quality of your bot conversations. Understand consumer sentiment and bot effectiveness by using natural language processing technology to create feedback loops that self-learn and train your AI.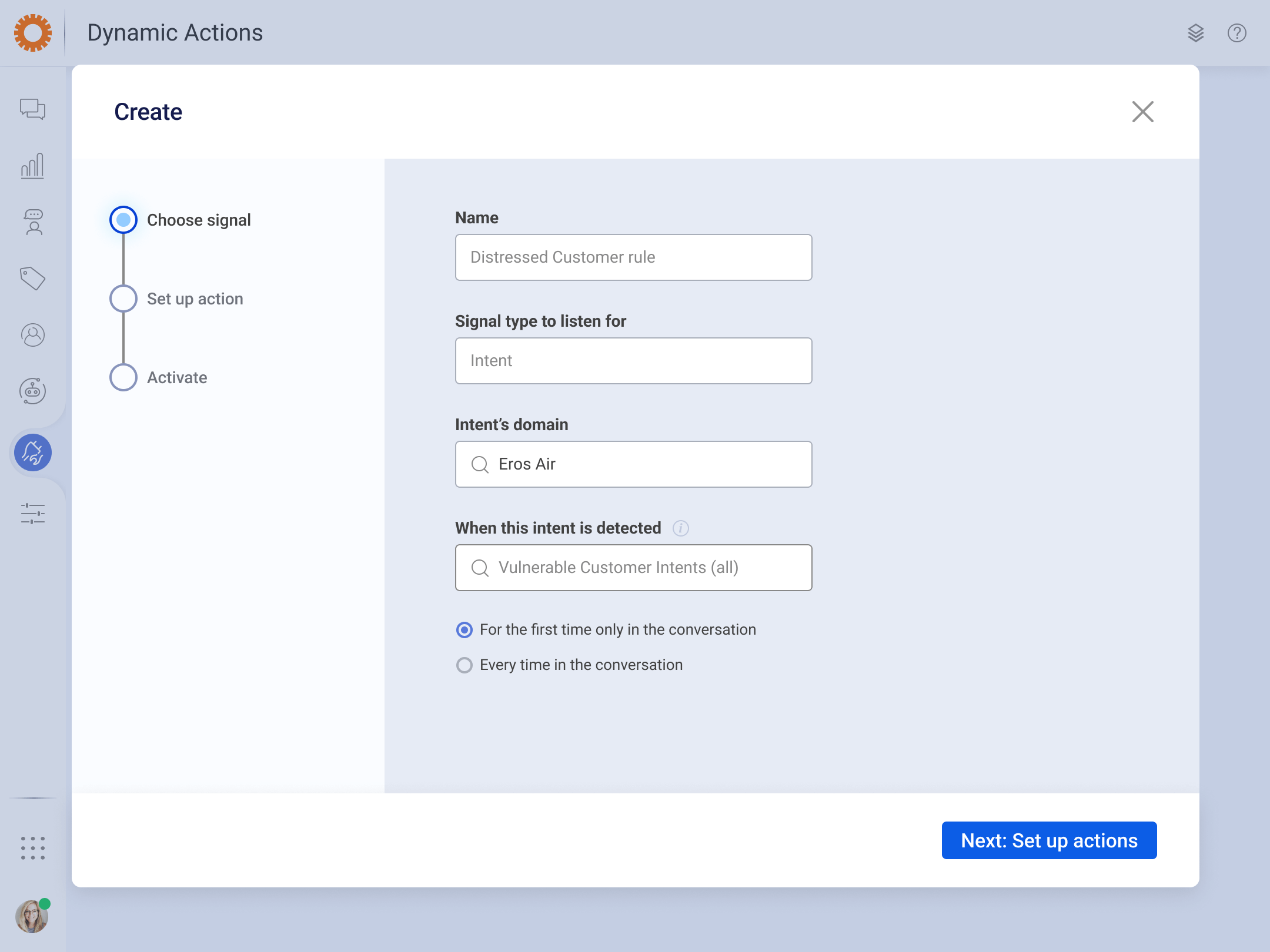 Take action based on intents in the flow of customer conversations
Dynamic Actions help monitor signals in real time and trigger routing of customer interactions without relying on human intervention. For example, if a flight is canceled, an airline using Dynamic Actions can automatically send an alert to affected travelers and seamlessly connect them to an agent or AI designated to handle rebooking.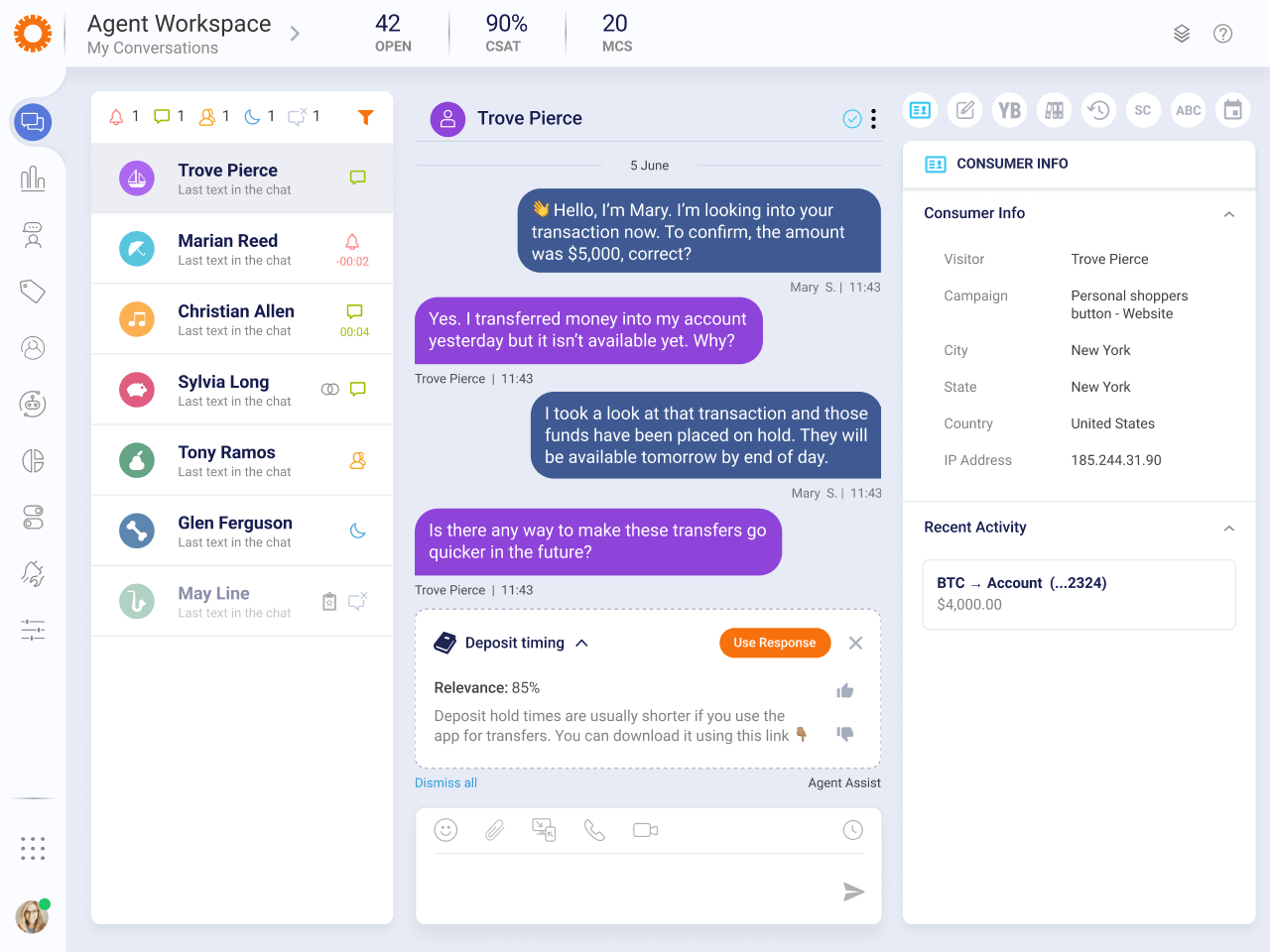 Help your agents scale with pre-built responses
Arm your agents with the right words, right in the flow of conversation. Agents receive pre-approved response recommendations that can be dragged and dropped into customer conversations to help resolve common questions and issues.