Conversational AI in FINANCIAL SERVICES
Turn transactions into trust
Transform the banking experience with digital conversations. Bring efficiency, security, and personalization to every transaction with the help of AI.
Get started with the guide
Get a demo
Trusted by thousands of financial services leaders
Conversations that drive results
Financial services brands using conversational AI solutions have seen:
4x
increase in converted sales
20%
increase in consumer satisfaction
50%
decrease in cost of care
Conversational AI use cases for financial services
It's not about the AI, it's about
the account holder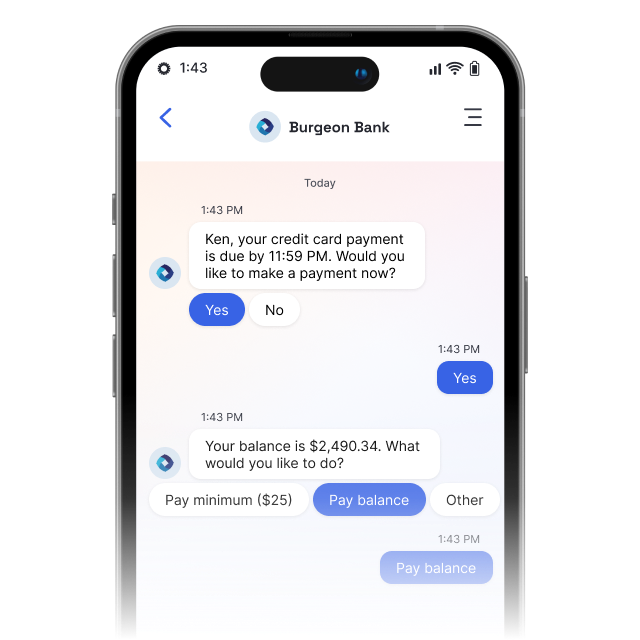 Automated billing + payment
Make it easy to self service common support requests like autopay, canceling payments, and checking account balances.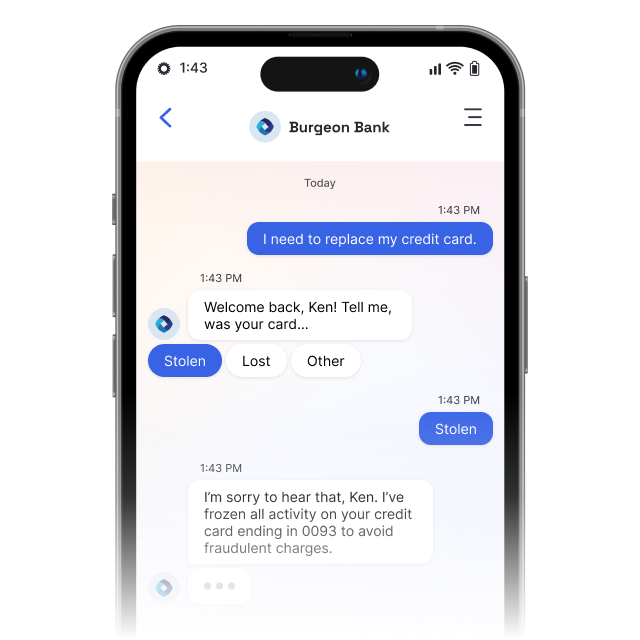 Account details + assistance
Give clients the power to replace a card, merge or cancel accounts, check credit scores, and more with conversational banking.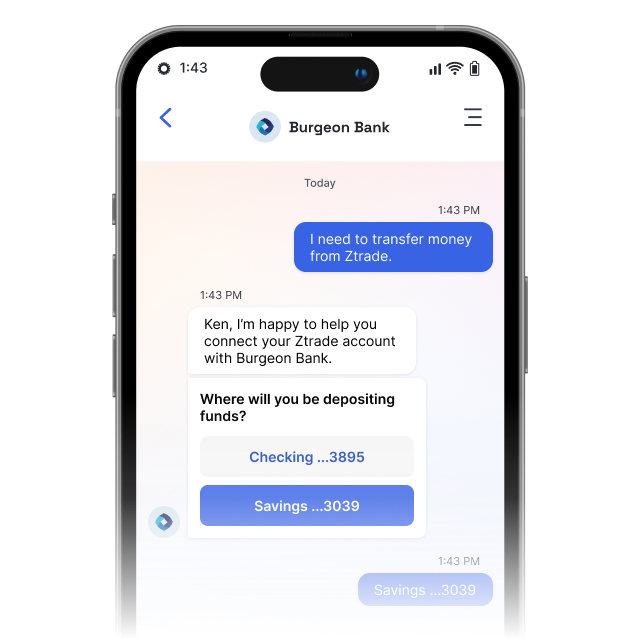 24/7 troubleshooting + support
Allow clients to resolve issues, even after hours. Provide round-the-clock support for login issues, bank transfers, and pin resets.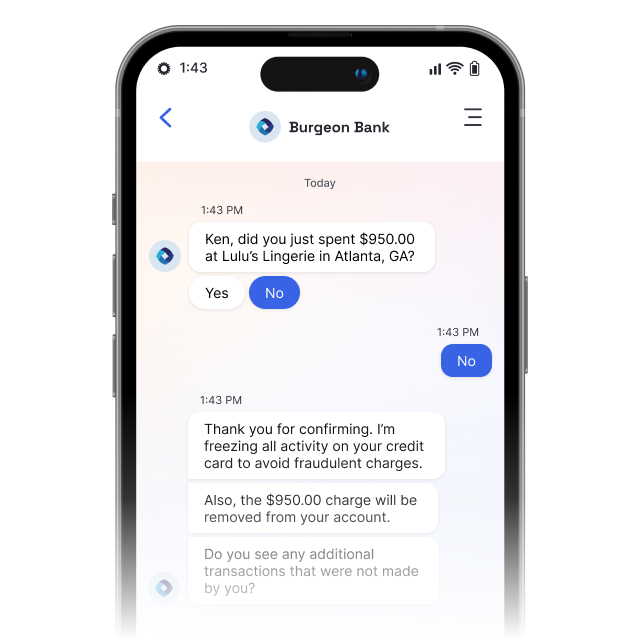 Fraud alerts
Compromised accounts are stressful. Conversational banking bots handle the critical information collection, then escalate to an agent for personal support.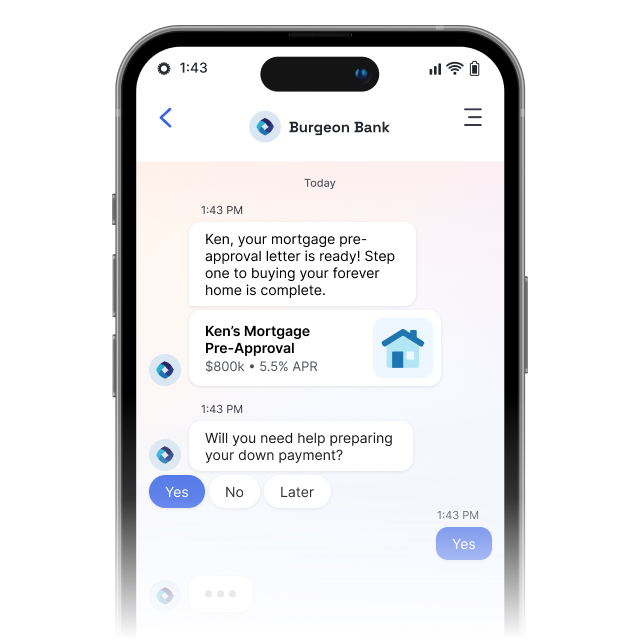 Loan applications + preapprovals
Take the stress out of applying for a loan by streamlining the approval process with automation.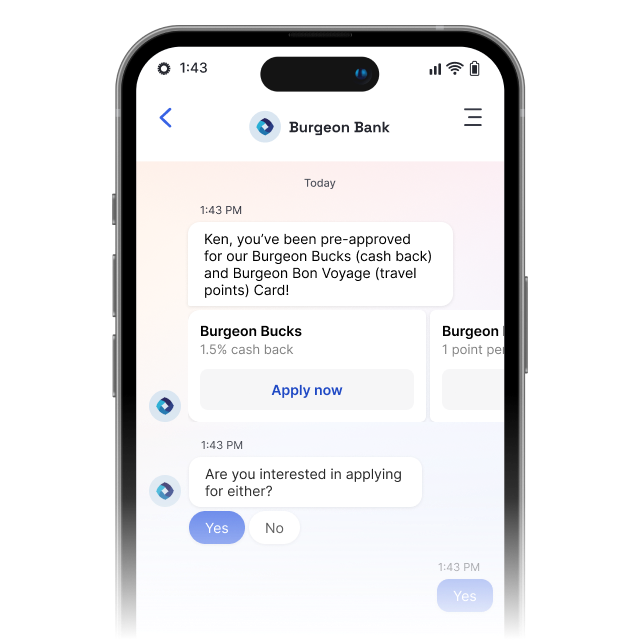 Discounts + promos
Stay connected to customers with promotional offers and discounts using Proactive Messaging.
Success stories from banking leaders like you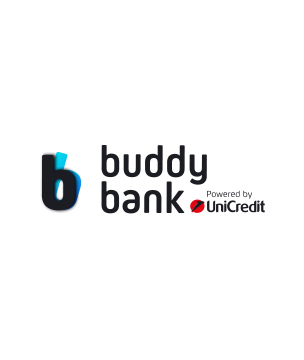 "As we add new customers every day, we are scaling our operations quickly, and are achieving incredible customer satisfaction rates, exceeding anything ever seen before."
Read buddybank's story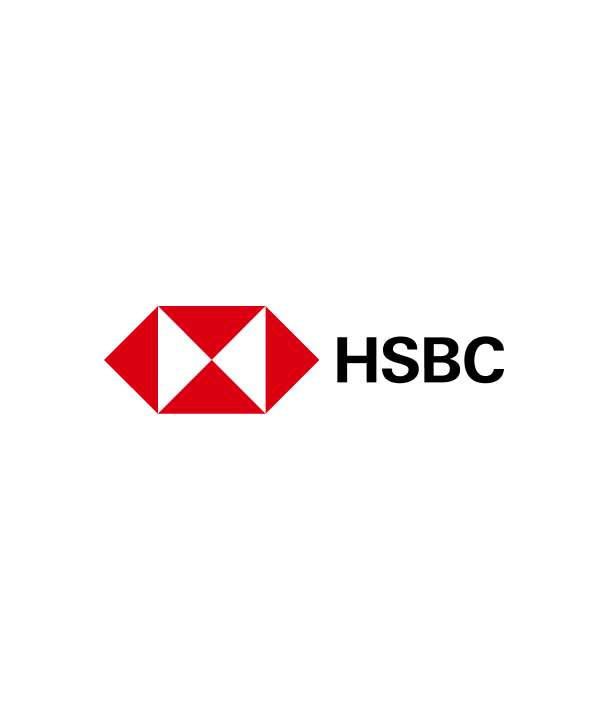 "Being able to easily blend human empathy with intelligent automation has been crucial to our success. Our front line team now has control over its own destiny and can operate with increased agility — faster and smarter than ever before — to get our customers the resolutions they're seeking."
Read HSBC's story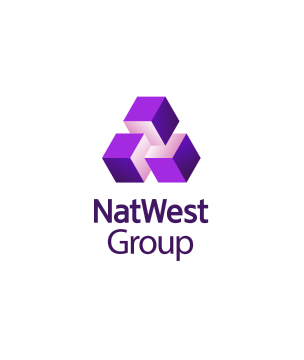 "To successfully serve your customers well, you have to be there when they want you, in a channel that the customer wants to use. Our long-term relationship with LivePerson allows us to do that, through every type of messaging, integration of our bot, and many other digital solutions."
Read the RBS (NatWest) story
Banking industry solutions that put clients first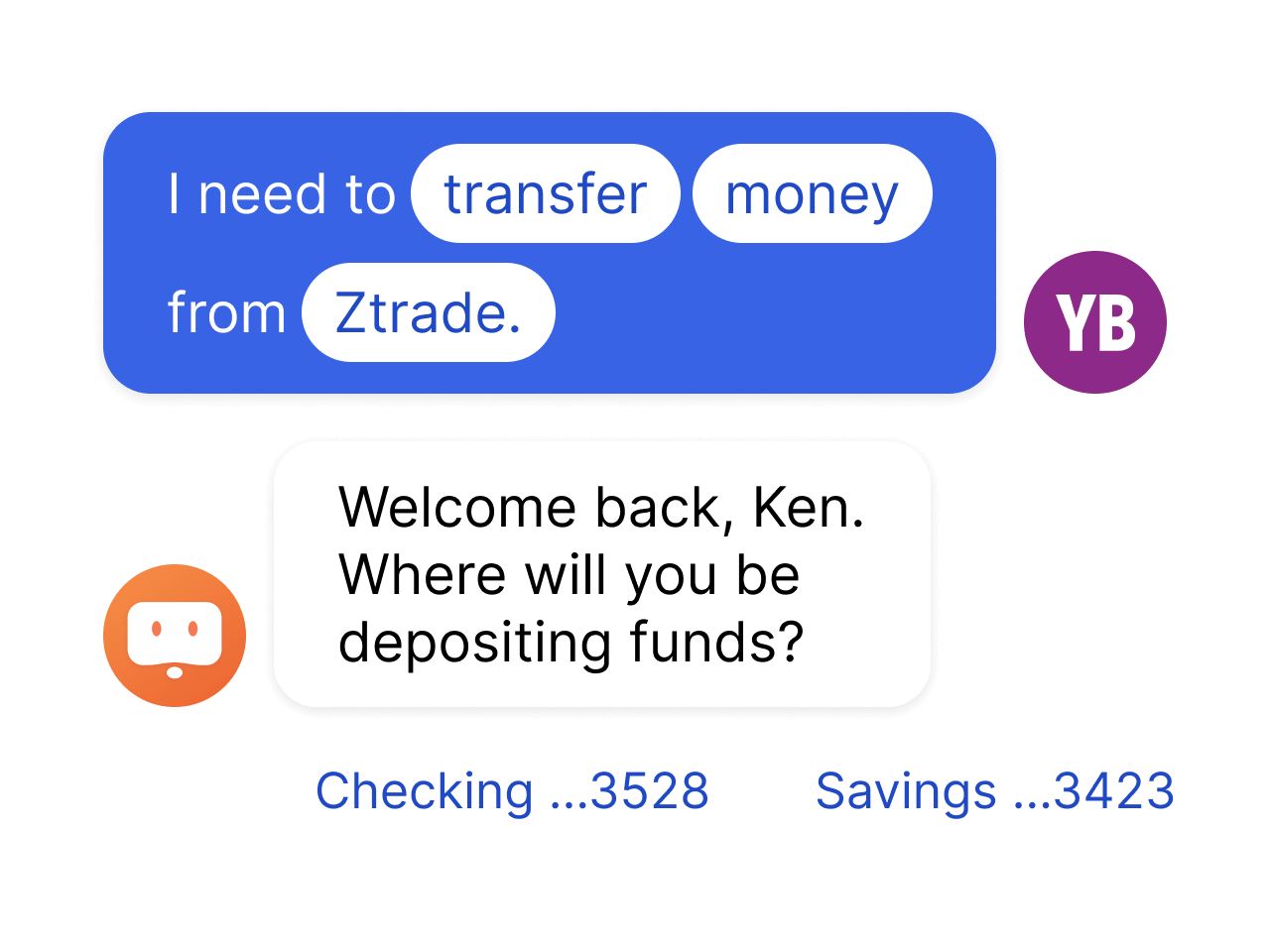 Conversational intelligence + agent tools
Empower your agents
Equip your team with conversational banking tools to deliver personalized advice, guide investment choices, and connect with clients when it matters most.
Meet the tools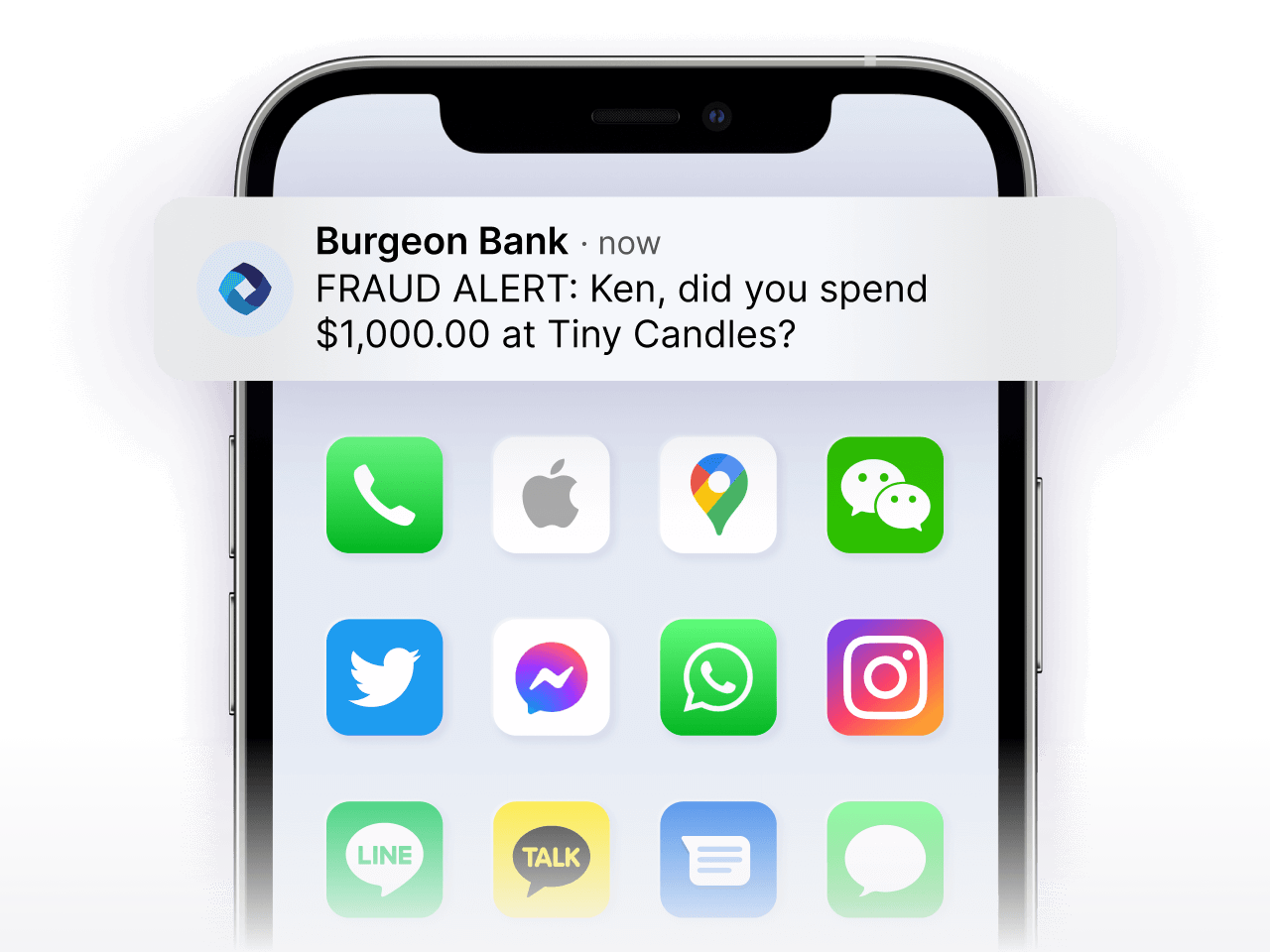 All the channels
Shift to digital
Redirect clients from hold lines to messaging apps they use daily. Unlock new banking experiences and opportunities for engagement and growth.
See the channels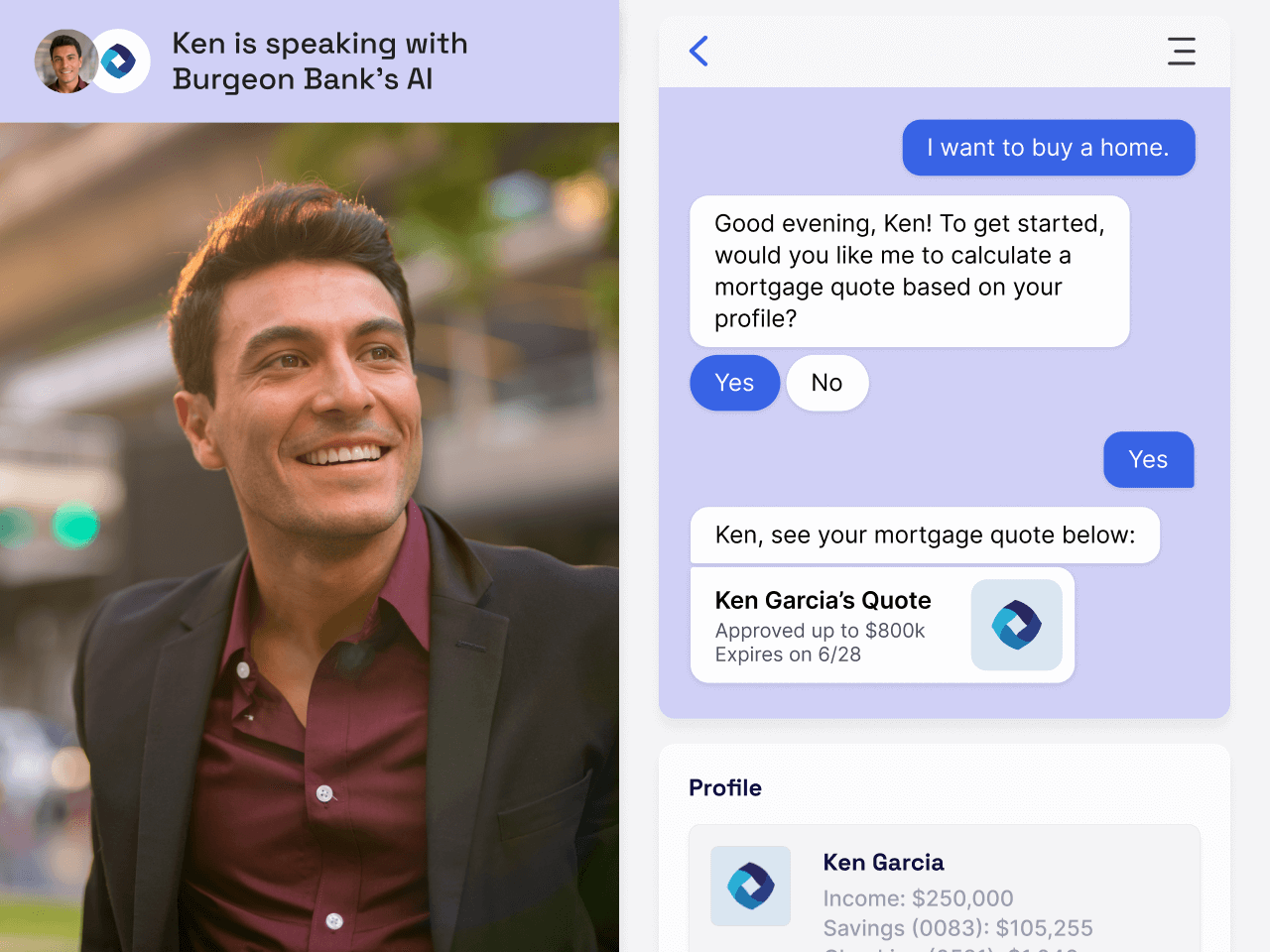 Platform + integrations
Embrace automation
Use LLM-powered AI to automate common customer intents like balance inquiries, transfers, and fraud alerts, enhancing efficiency and customer satisfaction.
Explore the possibilities
Guide: Conversational Ai in Financial services
Put poor customer experience interactions on hold
Move beyond traditional customer service barriers. Try these 7 call reduction strategies to make banking with your financial institution a smoother experience.