LivePerson CUSTOMER Spotlight
Our customers drive business outcomes powered by AI
Curious how you can deliver better business outcomes using award-winning AI? Learn from leaders just like you.
What our customers have to say
"The Meaningful Conversation Score is a great toolkit for our operational teams, giving them the ability to easily analyze the conversations customers have with our chatbots and agents. This is critical as we are always looking to adapt and to improve our customer's relationship with BT."

"We use LivePerson Conversational Cloud® to engage with our car shoppers, buyers, and sellers across the US, UK, and Canada and help ensure they are supported throughout their car buying journey. LivePerson's omni-channel communication capabilities drive a better customer experience, while also improving agent efficiency. This, combined with LivePerson's analytics tools and user-friendly platform, support CarGurus' mission in providing drivers with a personalized, convenient, and transparent experience."
"LivePerson helps us to drive lead volumes into our Retailers by allowing consumers to enquire on vehicles of interest through messaging and text, directly with our Retailer partners. We also have the backup of an automation (bot) that can take a customer's details if the dealer is busy and cannot answer the consumer's enquiry straight away."

"LivePerson enables our customer experience team to engage with consumers in their preferred channel, whether that's WhatsApp, SMS, Web Messaging (chat), Twitter or Facebook, all in a single platform. This drives process efficiencies and enhanced customer experiences, resulting in increased customer satisfaction. We can also monitor our conversational performance in real time using the powerful suite of analytics tools available to us."
Why leaders trust LivePerson

"Get to your customers faster with the valuable information they need"
– Journey Expert in the Banking Industry, 5 stars

"Love the product, love the social media integrations and various other channels that they support"
– Kumaraguru L., 4.5 stars

"Best Conversational AI platform I've ever used"
– Conversational AI Developer in the Services Industry, 5 stars

"Robust tool especially for messaging heavy contact centers"
– Dionne L., 4.5 stars

"We have a fantastic partnership, the products and services are market leading!"
– Digital Product Owner in the Finance Industry, 5 stars

"The tool allows us to deliver the right CX for our business partners"
– Charlotte H., 5 stars

"Perfectly aligned to our strategy…"
– Product Manager in Telco Industry, 5 stars

"Excellent partners."
– Kristina S., 5 stars
Trusted by the world's most innovative brands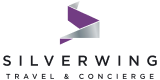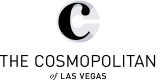 Let's put the LivePerson spotlight on you!
Create a short selfie video that showcase your team's innovation and successes. Submit the video and receive a special thank-you gift, while inspiring others with your unique LivePerson experience, achievements, and insights!
Share your story