functions
Program the Conversational Cloud® with LivePerson Functions
Augment the cloud to meet the needs of your business with streamlined system integrations, custom conversational experiences, and workflows through our programming and chatbot open platform builder.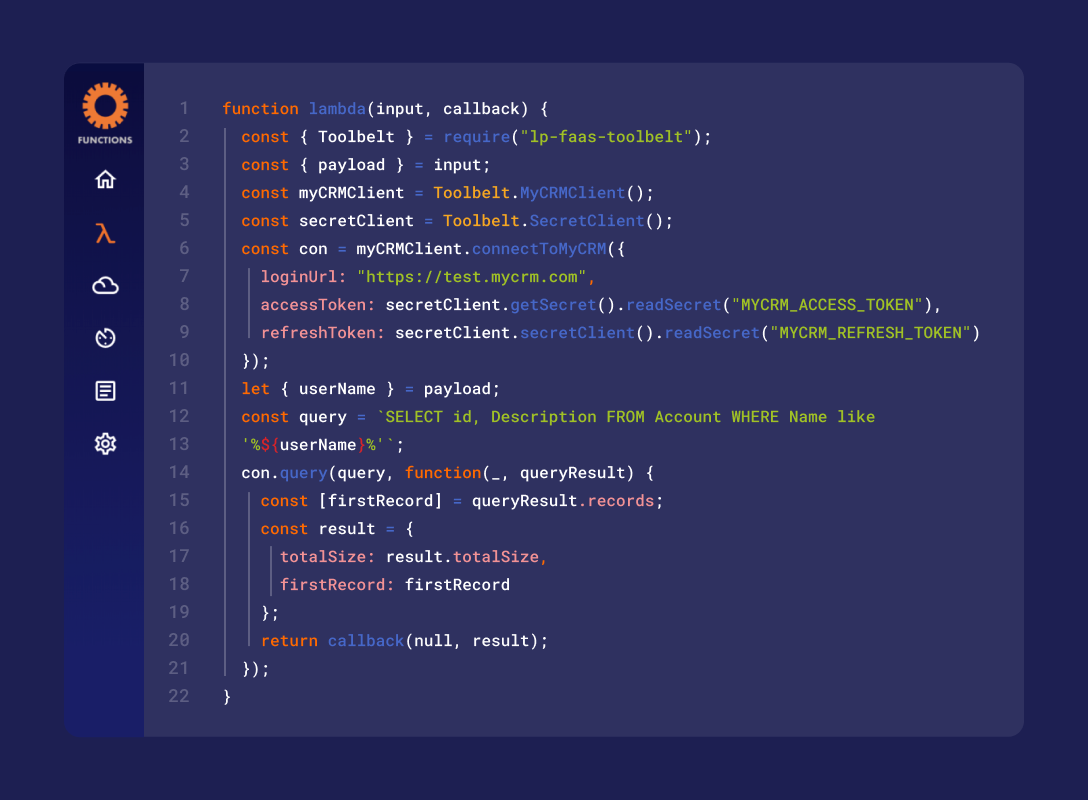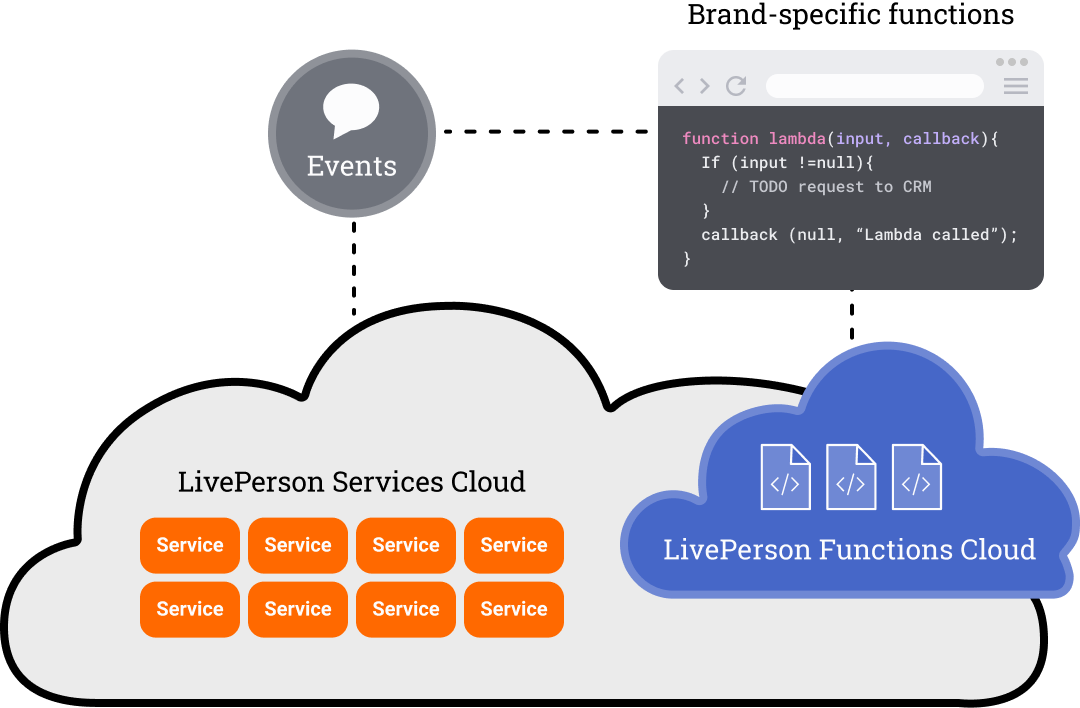 Serverless customization and integration
LivePerson's open platform is made more powerful with Functions. It's faster and easier to customize conversational experiences and workflows without ongoing maintenance and hosting overhead. LivePerson Functions listens for conversational events and executes customized tasks based on a brand's specific requirements. Think of it as a Conversational AI and chatbot open platform builder that integrates with APIs to retrieve or write data to CRMs and other external systems to support a wide range of customizations.
Scale your conversational operations with our open platform builder
LivePerson Functions runs on the enterprise-grade infrastructure of the Conversational Cloud. This functions as a service (FaaS) capability helps brands more rapidly scale their conversational operations, and works with Conversation Builder, Dynamic Routing, Conversation Manager, and many other LivePerson services. Like a chatbot open platform builder, our web-based editor and command line interface makes writing and debugging code frictionless and seamlessly integrates into existing development processes.
LivePerson experts guide every step of your transformation
01
Choose the function you want to perform from a predefined list.
02
Customize the code in the template and deploy to LivePerson servers.
03
Function is triggered when a specific outcome occurs.
04
Information is pulled or passed to and from CRMs or other business systems.