In the News
LivePerson recognized as industry leader in Conversational AI and customer engagement innovation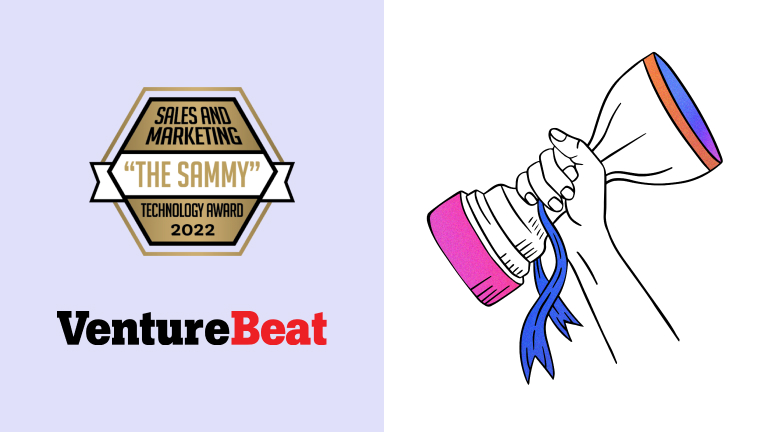 ---
As our journey to create Curiously Human™ customer engagement continues, LivePerson's efforts around Conversational AI have been recognized as innovative and transformative. 
In July 2022, our products earned two top industry awards. This is something that we're proud of at LivePerson, because these kinds of honors mean we are helping brands all over the world develop meaningful connections, achieve customer satisfaction goals, and continuing to shape the positive customer experience.
---
2022 VentureBeat AI Innovation Award for Conversational AI
At their annual AI Innovation awards ceremony, VentureBeat recognized brands for noteworthy, compelling, innovative, and successful AI initiatives in five categories: Conversational AI, Applied AI, AI on the Edge, AI for Good, and AI Innovators. 
LivePerson won in the Conversational AI category, beating out other worthy brands like McDonald's, Cognigy, and Fiserv. The award highlights how our Conversational AI's sophistication, scale, and effectiveness helps brands scale their customer engagement strategy and programs to connect with millions of consumers at scale as personally as they would with one.  The award was decided by committee judges from Lenovo, IBM, WPP, Anthem, Autodesk, and eBay.
"At LivePerson, we are laser-focused on customer engagement innovations," said Ravi Chittari, LivePerson's VP, Conversational AI, who accepted the award at the in-person ceremony.
"It's a real honor to be recognized among this amazing group of nominees. We're very proud to receive this award as we continue to build AI-powered digital experiences that feel Curiously Human."

Ravi Chittari, LivePerson VP, Conversational AI
---
The 2022 Sammy Award for customer engagement innovation
The Business Intelligence Group hosted the 2022 Sales and Marketing Technology Awards program (also known as "The Sammys"), which recognizes brands that help solve the challenges companies have connecting and collaborating with prospects and customers.
LivePerson's Conversational Cloud earned Product of the Year in the CRM – customer relationship management – category.
"We are so proud to reward and recognize all of our 2022 Sammy winners, as they provide the leadership and vision needed to help companies educate and connect with customers."

Maria Jimenez, Chief Nominations Officer, Business Intelligence Group
---
2022 USA Customer Experience Award for customer experience innovation
On the customer experience side, LivePerson earned a Silver Medal from the USA Customer Experience Awards for Best Innovation in CX. 
This honor shows how LivePerson continues to positively impact the way brands engage customers, and our deep commitment to customer experience and satisfaction.
---
Read more about LivePerson in the news
---