In the News
Fast Company names LivePerson the #1 Most Innovative AI Company in the World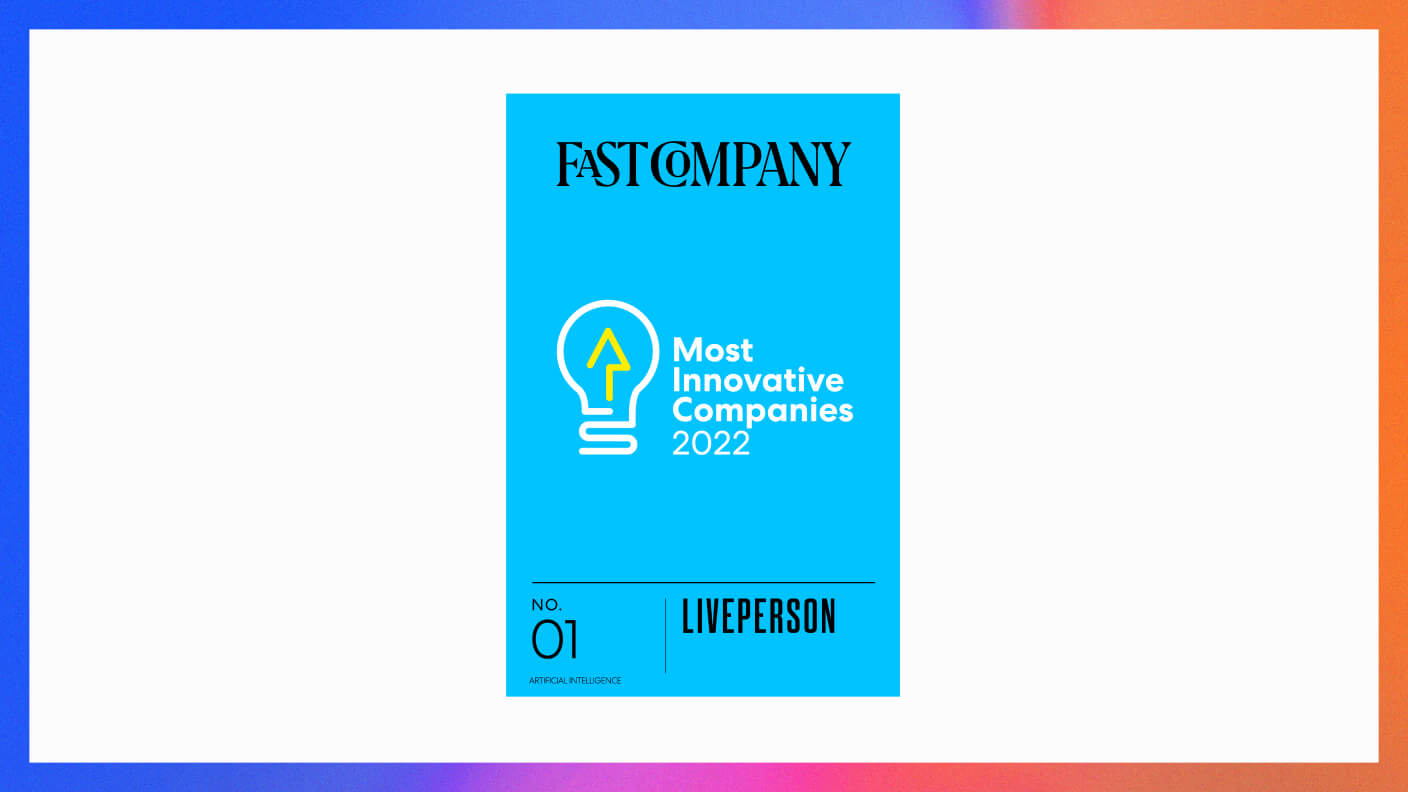 ---
LivePerson has been named to Fast Company's prestigious annual list of the World's Most Innovative Companies. The list honors businesses making the biggest impact on their industries and culture as a whole, creating the future today with some of the most inspiring accomplishments of the 21st century.
---
Innovation in AI technology, data science, and more
Fast Company ranked LivePerson at #1 on its World's Most Innovative AI Companies list.
LivePerson's Conversational AI was recognized for helping brands deliver Curiously Human™ digital experiences — experiences where AI understands consumers' intents, connects them to brands across messaging channels, and delivers meaningful outcomes for consumers, agents, and brands. Powered by nearly one billion conversational interactions per month on the Conversational Cloud, the company's Conversational AI platform, LivePerson's AI helps customer care, marketing, and sales teams deliver and automate more meaningful, natural-feeling conversations.
The World's Most Innovative Companies is Fast Company's signature franchise and one of its most highly anticipated editorial efforts of the year. 2022 also marks LivePerson's first time being recognized on Fast Company's overall World's Most Innovative Companies list, coming in as the #21 Most Innovative Company in the world. LivePerson previously earned the #3 spot in the Most Innovative AI Company category in 2020.
---