Report
How is Conversational Commerce growing across industries?
See where your industry is on the Conversational Commerce Index, an industry benchmarking report for this important digital transformation.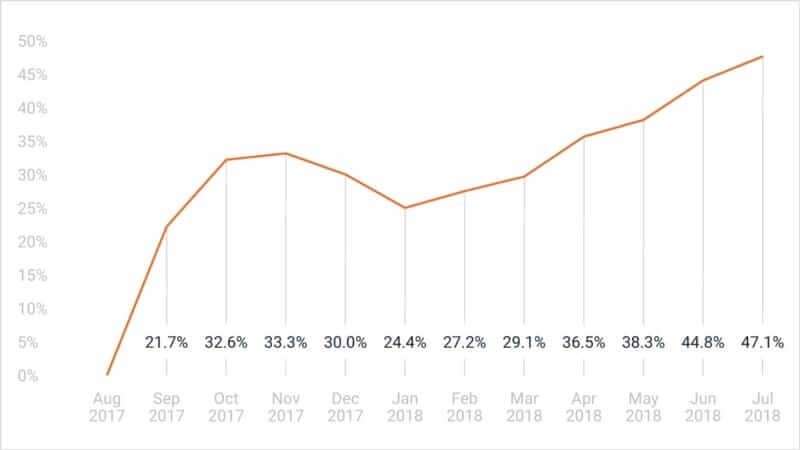 Would it surprise you to learn that almost half of all LivePerson messaging conversations are powered by automation? Read more about this and other conversational trends, such as your industry's Conversational Quotient™ score, in the first LivePerson Conversational Commerce Index report.