Guide
Discover customer engagement ROI, from reducing expenses to increasing revenue
Seamless, streamlined engagement is key to delivering a convenient and effective customer experience, and it has a significant financial benefit for your brand. Open this guide to cost savings + revenue growth to learn how a Conversational AI-powered engagement strategy simultaneously lifts sales and reduces operating expenses.
Open complimentary guide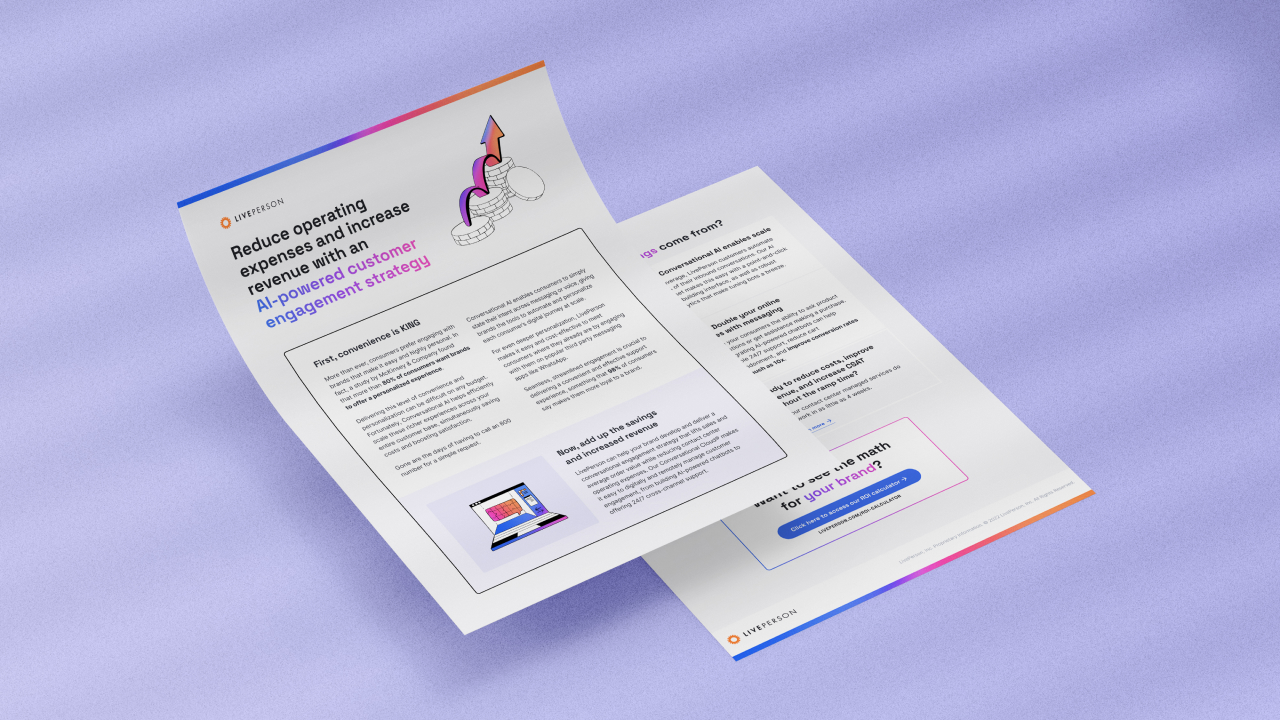 Brands using Conversational AI have seen savings and customer satisfaction metrics like..
50%
reduction in cost per conversation
20%
higher average order value
10x
improvement in conversion rates
15%
increase in first contact resolutions
ROI Calculator
Get your 3-year customer engagement ROI forecast in seconds
Want to see the ROI of customer experience to your brand, beyond customer loyalty? Fill out the form to access our ROI calculator and start adding up the savings and increased revenue from your customer base.