expert guide
The New Conversational AI Playbook for Social Media
Learn how brands can increase campaign conversion rates with AI-powered experiences and ecommerce through social media channels.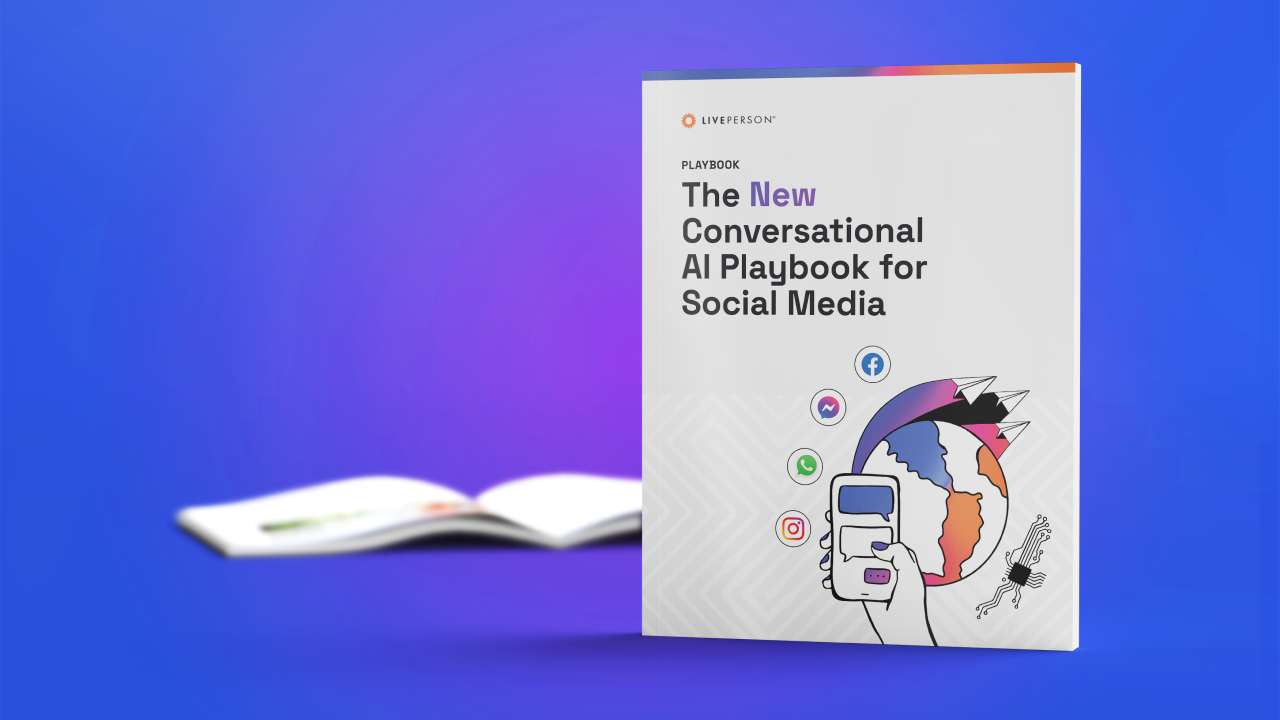 How to capitalize on ecommerce through social media
Consumers are shifting to digital channels to engage with brands more and more, and that includes social channels like Facebook, Messenger, WhatsApp, and Instagram. According to Meta, 7 out of 10 consumers report feeling closer to businesses they can message, and 65% of them now prefer to contact businesses via cht than over email or phone. What many brands fail to realize is that these social media interactions are not only great avenues to provide customer care — they're also prime revenue-driving opportunities.
With LivePerson, you can scale these B2C interactions and engage with consumers at deeper levels by better understanding and managing the interplay of ads, posts, comments, and messaging. Download our playbook to learn how LivePerson's Conversational AI can help you identify the right interactions to engage with, make conversations manageable and organized, and capitalize on revenue potential in social channels.