Blog
article
Conversational AI platforms and solutions will power this year's holiday shopping
Tech Times recently detailed how LivePerson is working with brands, using artificial intelligence technology and conversational platforms to improve customer experience and sales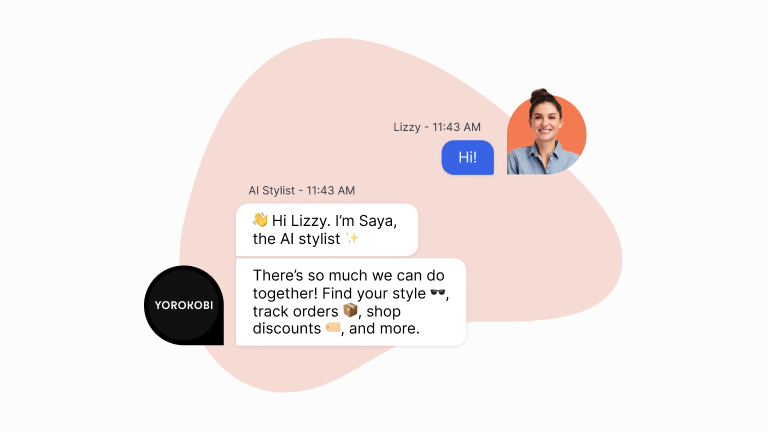 ---
There's nothing like the holiday shopping season to stress test a retailer's online customer engagement and customer satisfaction capabilities.  
With Q4 coming and the holiday season in the immediate distance, retailers — nationally and globally — face a rush of shoppers and customer service issues that can make or break a brand's reputation. As customer habits and retail trends evolve, retailers are turning to Conversational AI platforms to meet customer demands, a space where LivePerson improves efficiency, cuts costs, and delivers effortless customer service with virtual assistants.
---
Where Conversational AI platforms and solutions fit in
In July, ROI Revolution reported U.S. holiday sales are expected to reach $1.3 trillion in 2022, although other economic factors could shift that estimation. Regardless, a whole lot of cash will be spent in this last upcoming business quarter.
According to Juniper Research, global retailers are expected to spend $7.4 billion on artificial intelligence this year, with significant growth in the years to come. And as Tech Times detailed in August, two major retailers are already taking full advantage of their Conversational AI platform. The article also featured how LivePerson's Conversational Cloud® is at the forefront of this kind of growth.
"Notable tech companies such as LivePerson are also utilizing their cutting-edge AI technology to fuel growth for companies across a broad range of industries such as tech, hospitality, gaming and fintech," Tech Times wrote.
With LivePerson's Conversational AI empowering customer communications, brands can double customer service agents' efficiency, earn a 20% boost in customer satisfaction, and see 90% containment rates through call center automations, meaning customers can have their questions or issues resolved without a human agent having to assist. 
---
The value of convenience in customer interactions
Such convenience across multiple channels — from Facebook Messenger to WhatsApp, texting, and more — keeps customers happy and coming back. During the holiday boom, that kind of value can mean millions upon millions of dollars added to a bottom line.
As Tech Times wrote, an established home improvement retailer is "on the cutting edge of using artificial intelligence (AI) and data to help customers find what they need — and help the store complete the sale."
Retail AI is no longer just for handling upset customers, troubleshooting, and product exchanges and returns. In 2022, it's also about being a virtual personal shopper, a retail evolution for the digital-first customer that LivePerson has helped push. 
During the holiday rush, that can be a game-changing time saver and as convenient as holiday shopping gets.
Also from the Tech Times article: 
"Along with the realm of customer service platforms, AI-enabled chat applications are now sophisticated enough to help customers pick out and purchase items, not just deal with problems after they've bought one."
As the article notes, a luxury clothing retailer is another AI pioneer, using it to enhance customer experiences and boost sales. Over the past decade, it has moved from salespeople steering customers toward appropriate items via the customer's past purchases, to integrating its app with brick-and-mortar shopping.
There are good — and profitable — reasons for small, medium, and large brands to adopt Conversational AI technology and messaging platforms as a vital part of their modern messaging solution. Those billions of dollars spent don't lie. The benefits are real.
As the holiday shopping rush approaches – quicker than some of us may be ready for – that will become even more evident.
---
Learn more about LivePerson's Conversational Cloud, natural language processing, and how they can help your business
---