LIVEPERSON'S EXECUTIVE COMMUNITY PRESENTS:
Drive cost savings while delivering exceptional customer engagement
Executives from XYZ reveal the learnings behind their Conversational AI implementations, from automation and augmenting the agent experience to intelligence and customer insights.
Register now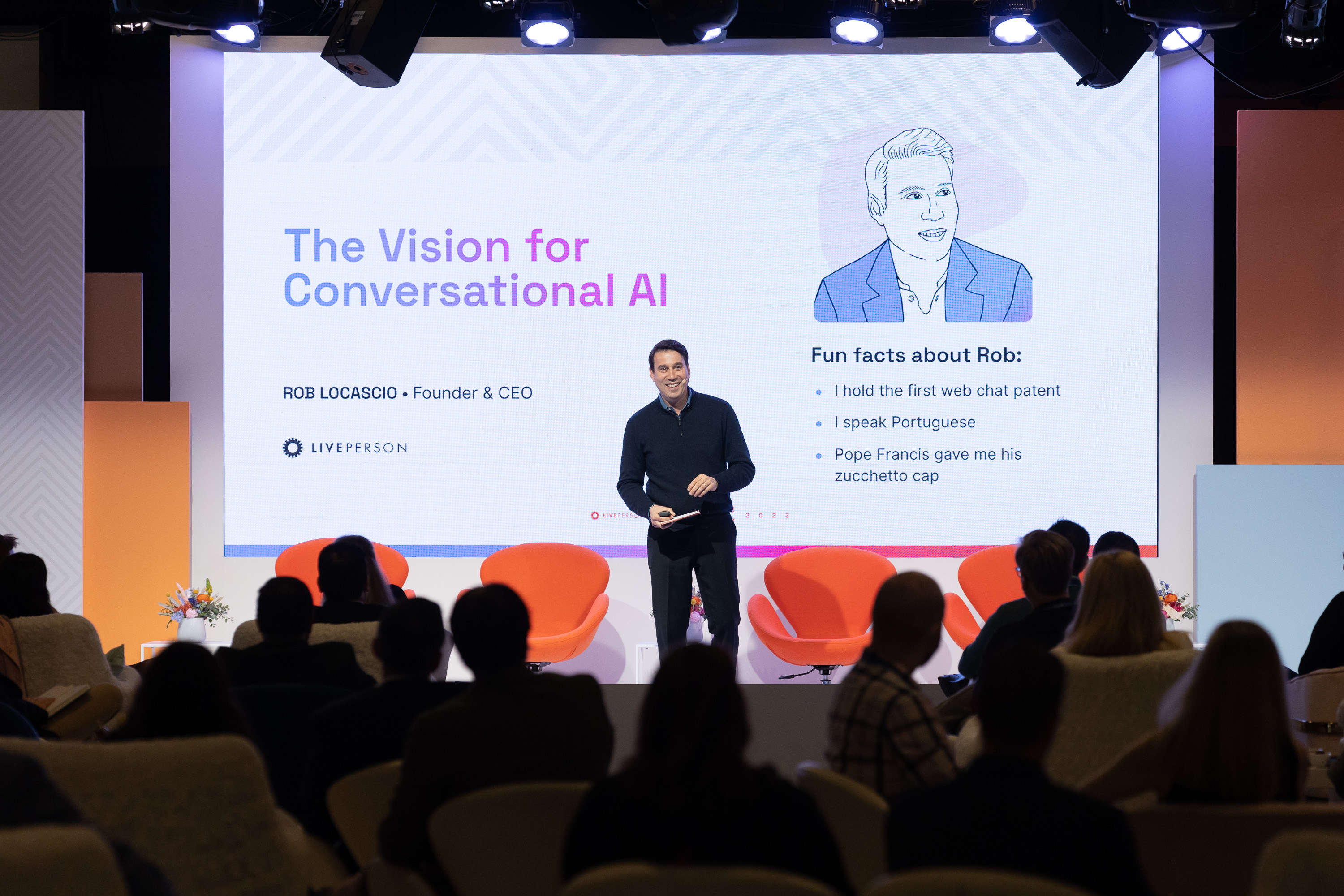 Join us in Miami for an executive, closed-door event
Executive decision makers have made tremendous investments in AI to create consistency and certainty for customers during uncertain times. So, what's on their minds as we approach the final quarter of 2022? They want to engage with customers in ways that are both reliable and delightful. They want to ensure that dollars spent — from platforms, to products, to ads — are serving their customer experience and bottom line. They want to streamline their tech stack, working with best-in-class partners that add value on their own while playing well with others.
This private event on October 20th in San Francisco is your opportunity to connect with innovative executives who agreed to reveal technologies, strategies, and operational models that have led to their success with their peers — all amidst some of the most challenging and uncertain business environments of their careers. 
You're invited to witness brand leaders peel back the curtain on their AI initiatives. No matter where you are on your Conversational AI journey, you will walk away with the inspiration to transform your own business and the tools to bring back to your team to make it happen at your brand. 
Register now
What to expect
As an attendee, you will gather with 75 of your peers in Miami to get exclusive access to a community of leaders committed to building the future of customer experience. Take part in a half day of content featuring transformations and learnings from the minds leading the pack in AI-powered, digital customer experiences. Enjoy a myriad of 5-star experiences including a private networking reception, delicious culinary creations, and more. Walk away with the tools to become a brand customers treat like a partner and trust like a friend.
Register now
Locations and agenda
Wednesday, October 19 | Welcome party
Thursday, October 20 | Main event
October 20 | 9:00am – 11:30am (PT)
October 20 | 11:30am – 1:30pm (PT)
October 20 | 1:30pm – 6:00pm (PT)
October 20 | 6:00pm (PT)
Wednesday, October 19 | Welcome party
The Four Seasons San Francisco
6:00pm – 8:00pm (PT)nnConnect with LivePerson's leadership team and network with your peers over complimentary light bites and drinks.
Thursday, October 20 | Main event
Building 12 at Pier 70
Join us at this San Francisco, CA historic structure in a creative community adjacent to Pier 70's parks and open space.
October 20 | 9:00am – 11:30am (PT)
Optional small group sessions
Explore the following topics (details below): nnVoice of the customer across all channels: Exploring Conversational Intelligence u0026 AnalyticsnYour roadmap to a best-in-class operational modelnAccelerate time-to-value: Automation u0026 Contact Center as a Service nDesigning an AI u0026 automation approach
October 20 | 11:30am – 1:30pm (PT)
Onsite lunch
Onsite lunch provided for morning small group session participants.
October 20 | 1:30pm – 6:00pm (PT)
Main stage content
Global brand leaders share their transformation tactics and what they've learned along the way.
October 20 | 6:00pm (PT)
Reception
End the day with a 5-star private networking reception with delicious culinary creations and more.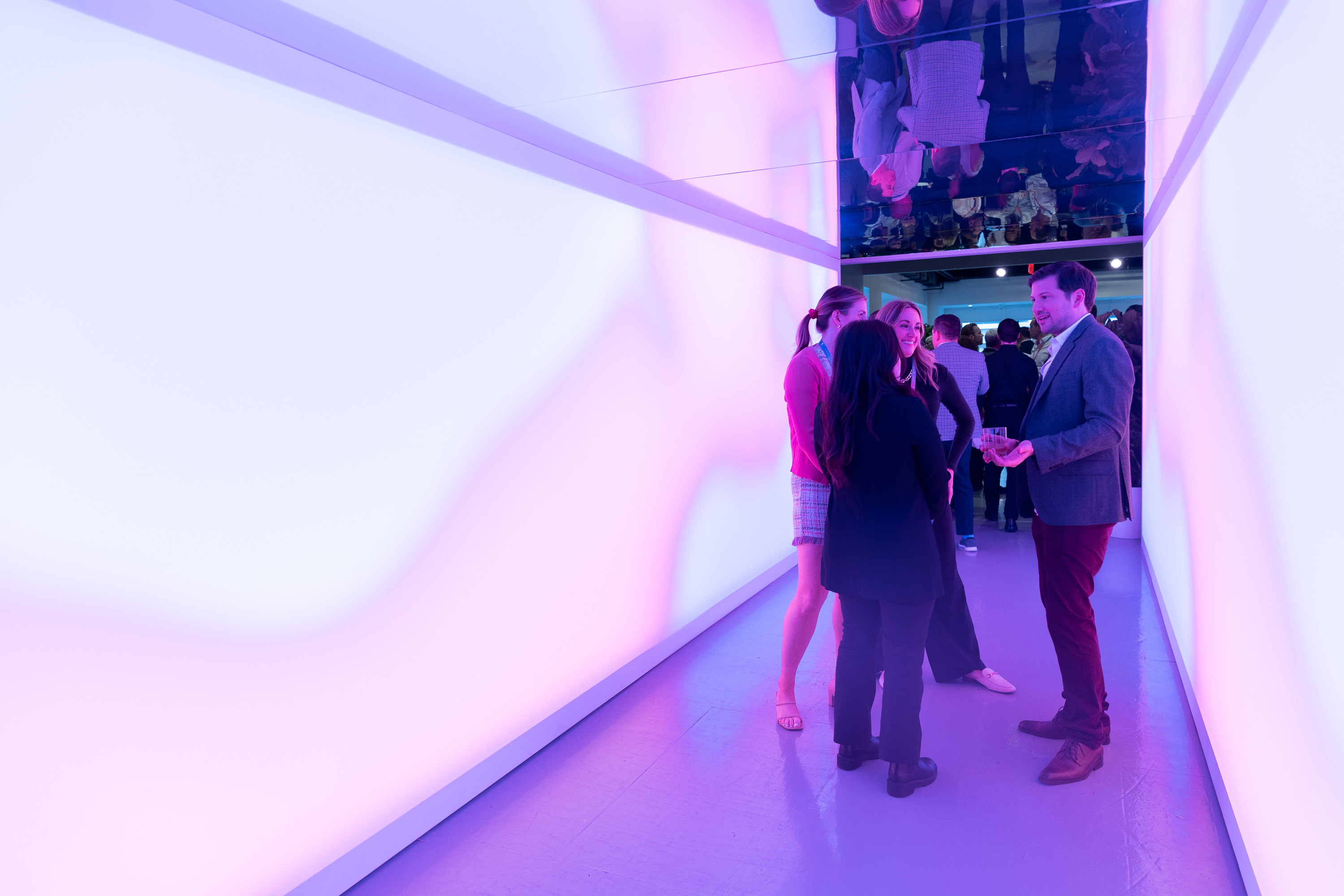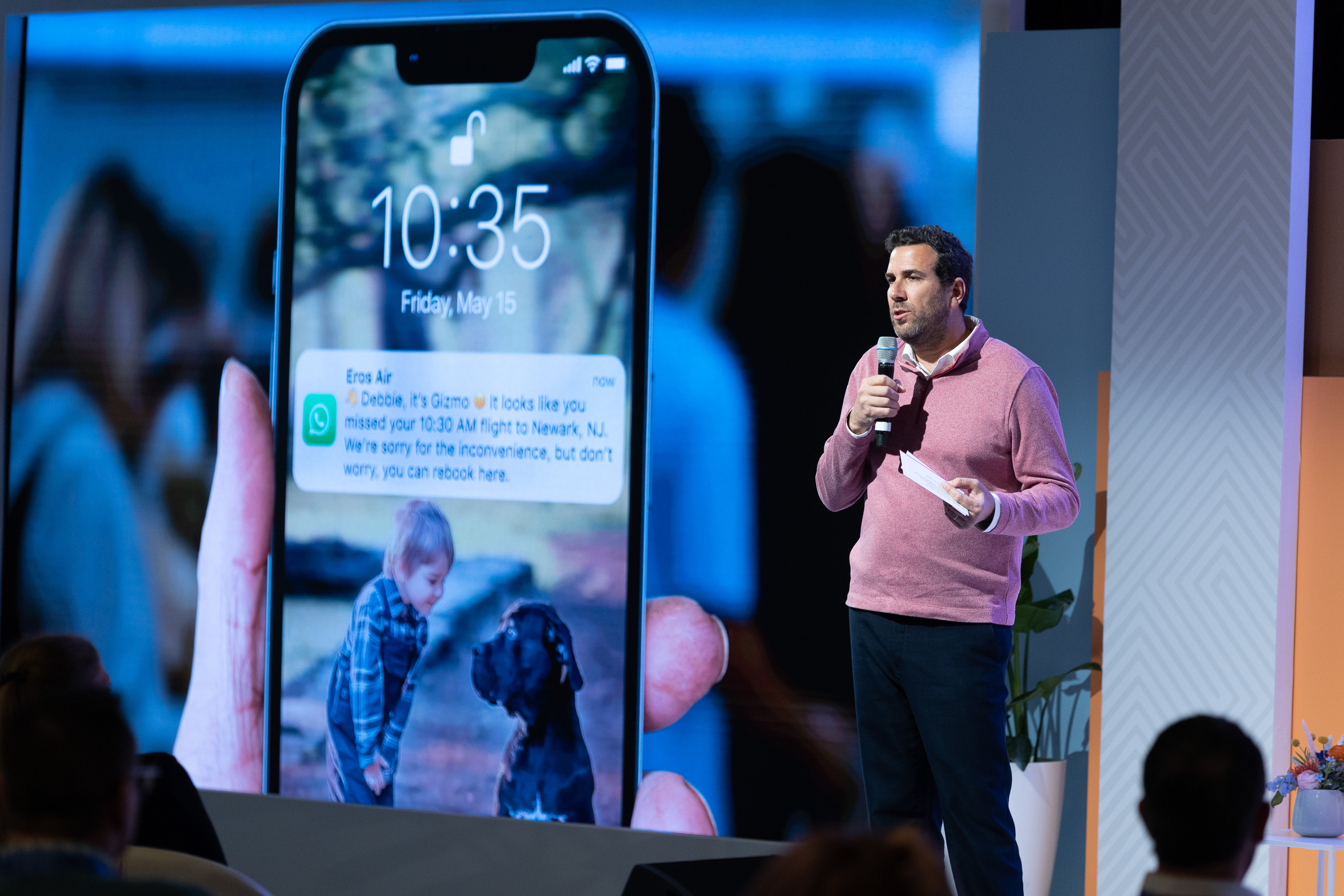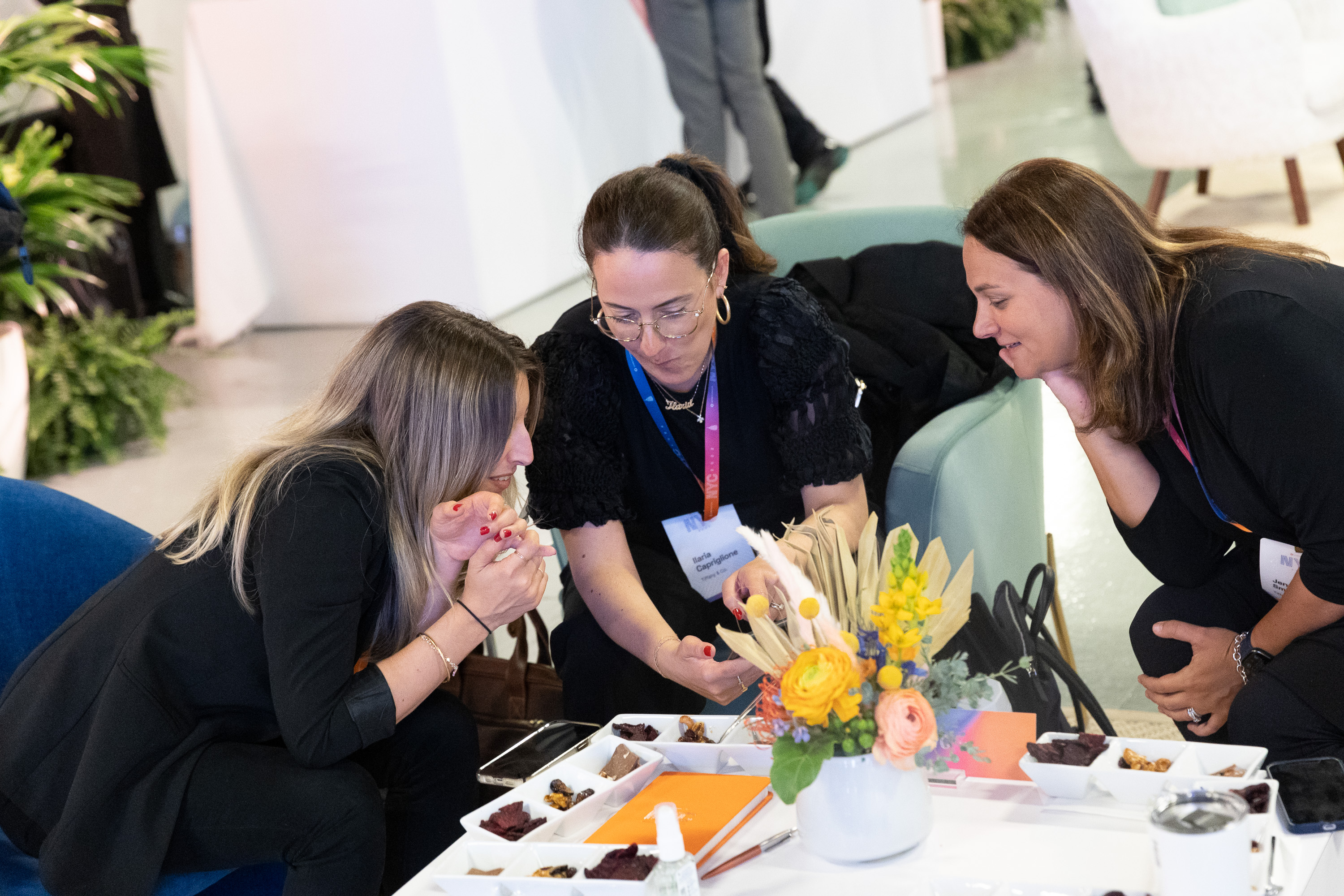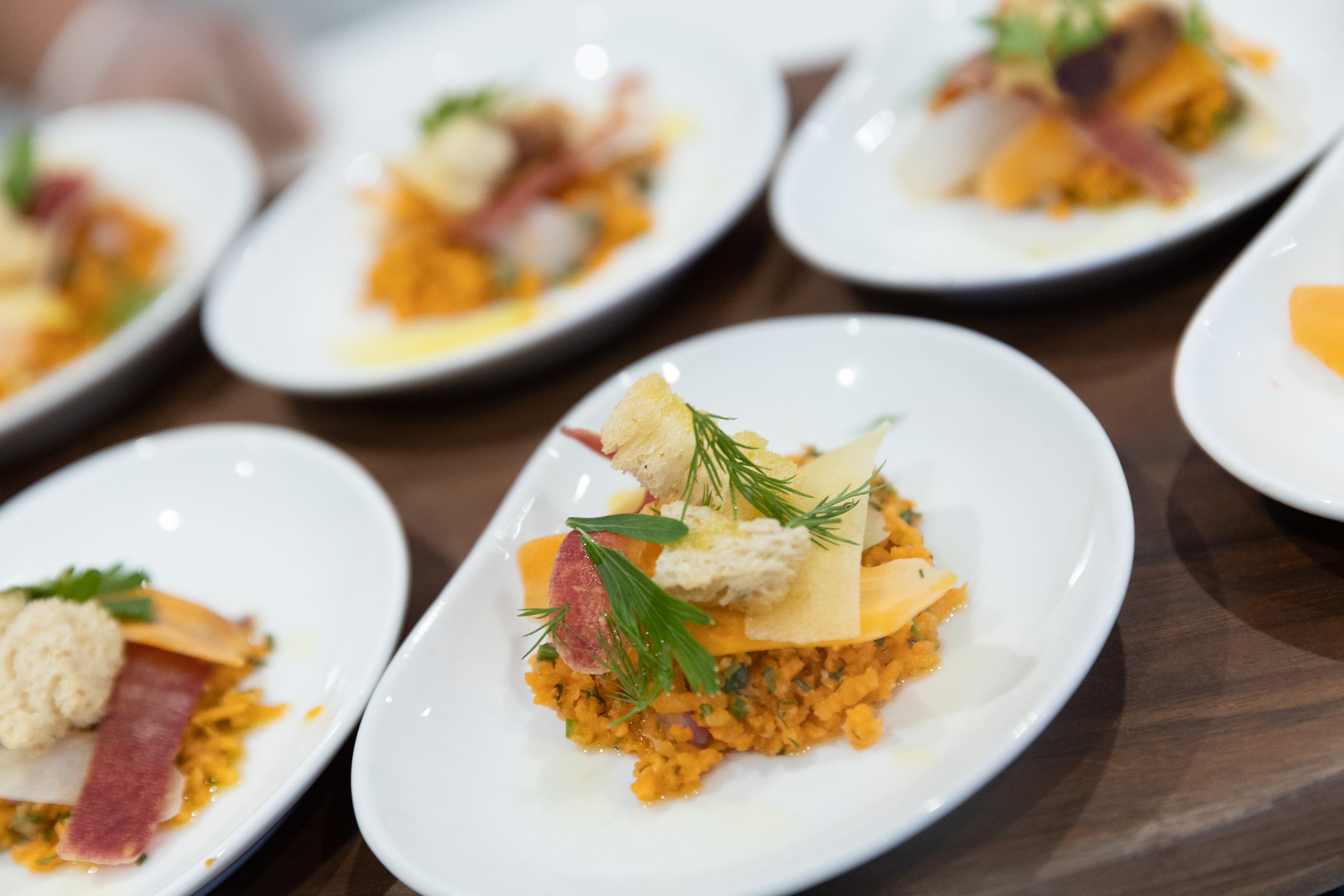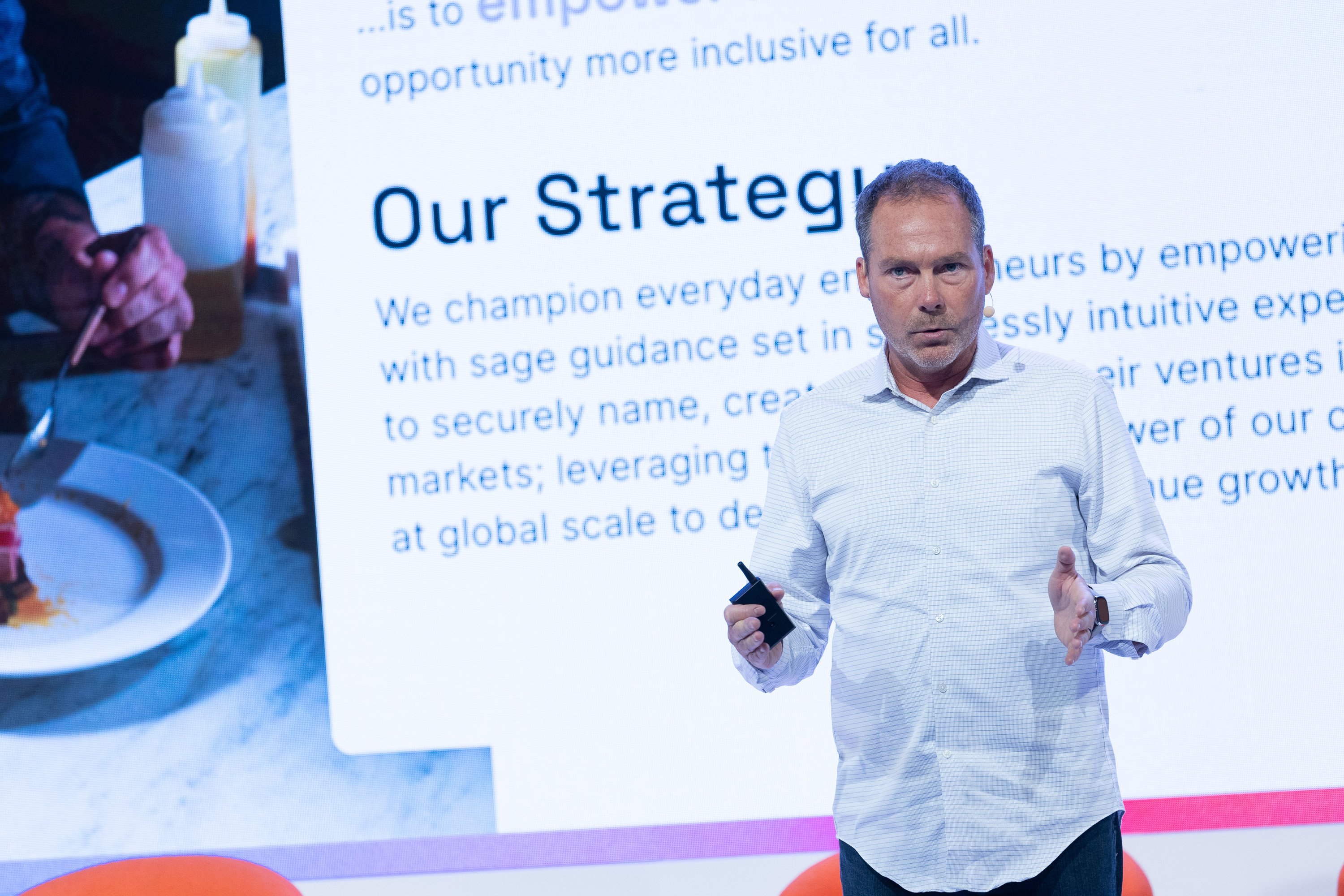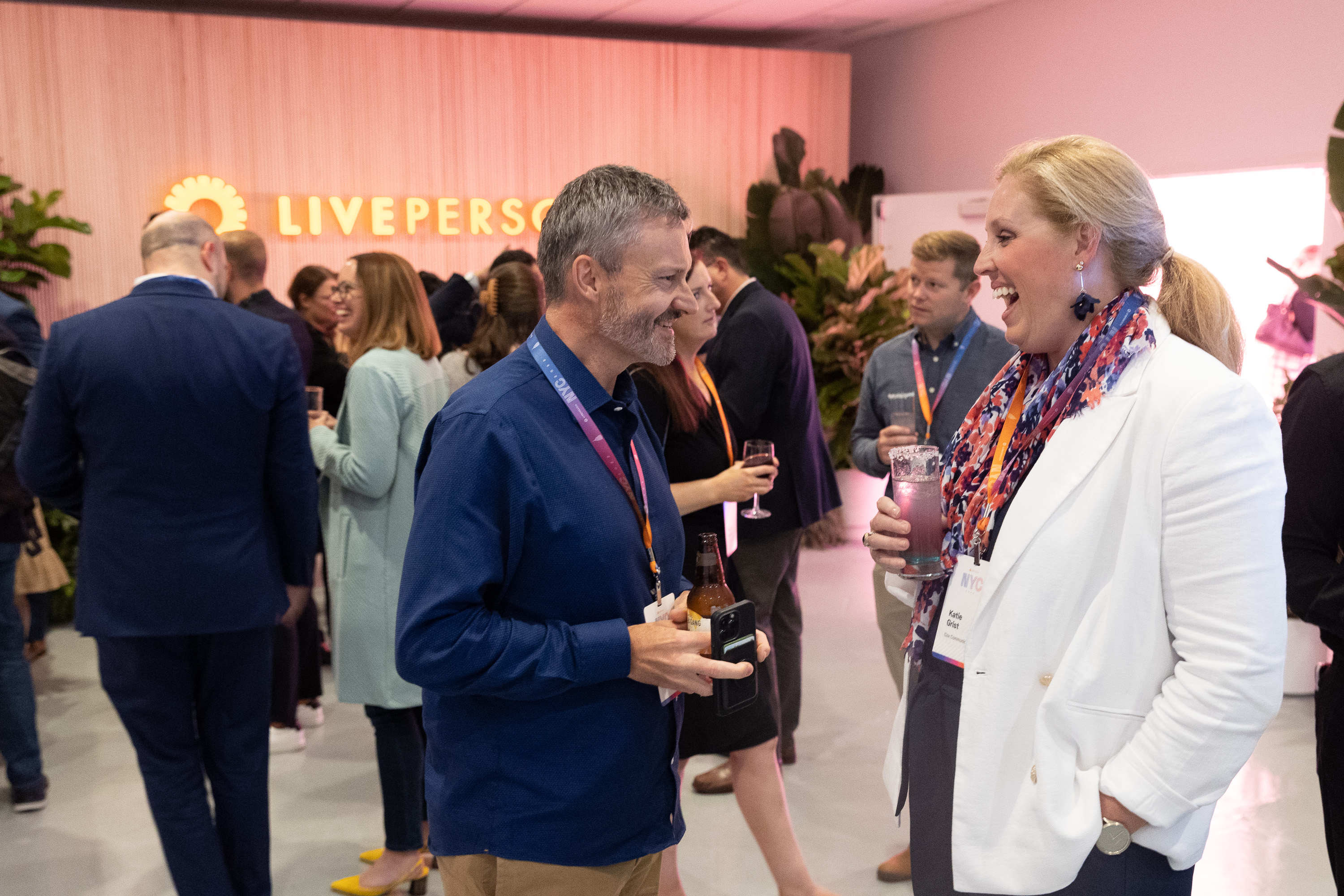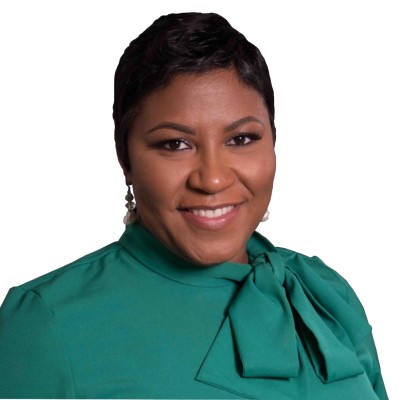 Danielle Joiner-McPherson
Delta Air Lines – Director, Global Reservations Tech u0026 Innovation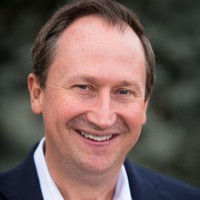 Jeff Van Ornum
Elevance Health – Director II, Digital Product Development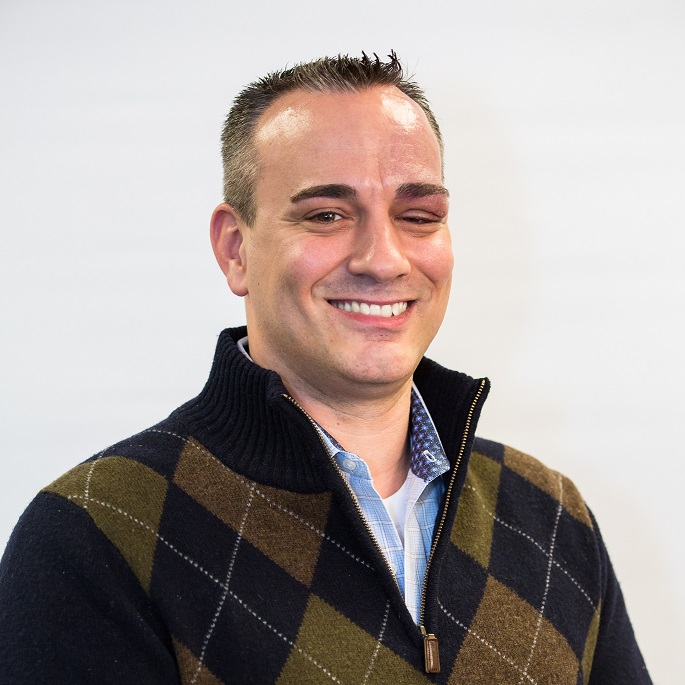 Jeremy Ellis
Priceline – Vice President, Customer Care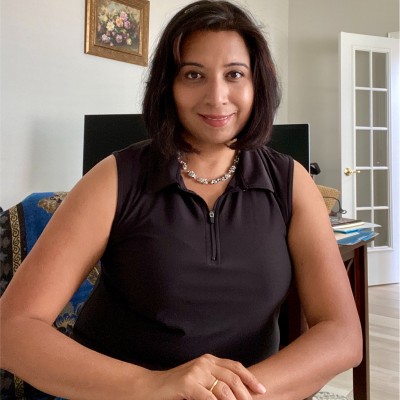 Madhura Deshpande
Signet Jewelers – Vice President, Head of Digital u0026 Omnichannel Shopping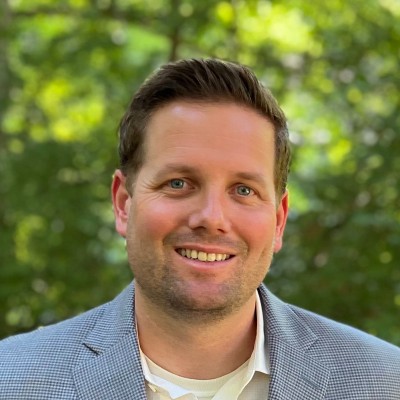 Chris Zahner
Signet Jewelers – SVP, Head of Digital u0026 Ecommerce Technology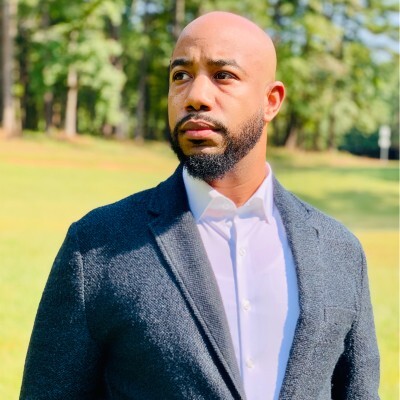 Darrell M. White
Verizon Consumer Group – Executive Director, Digital Platforms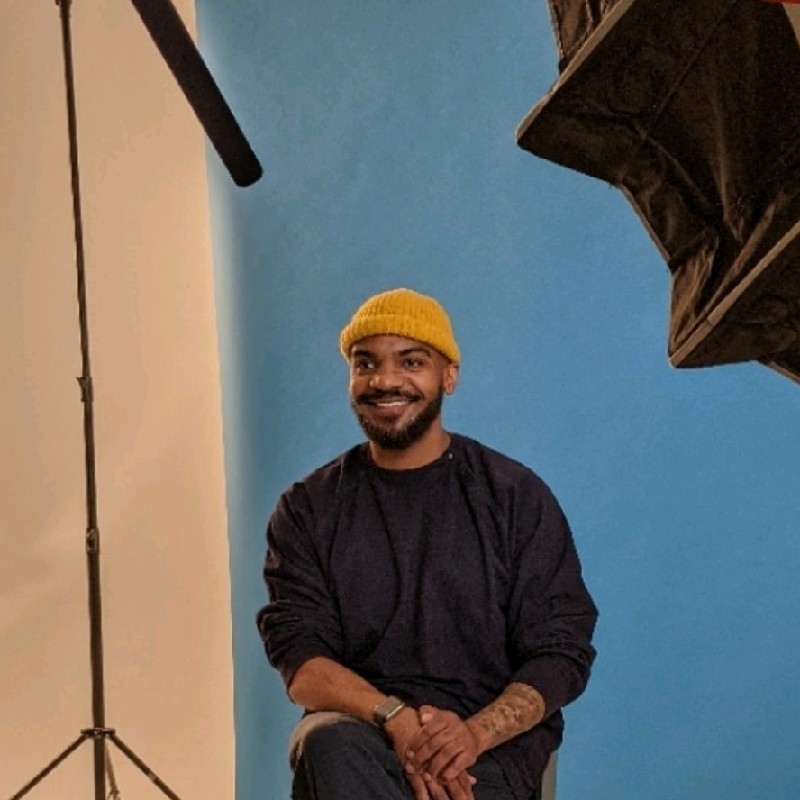 Chris Huggins
Virgin Media – Senior eCommerce Leader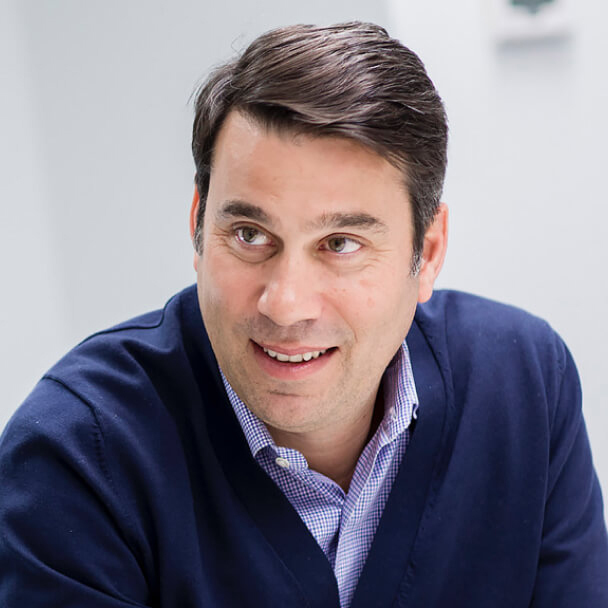 Rob LoCascio
LivePerson – CEO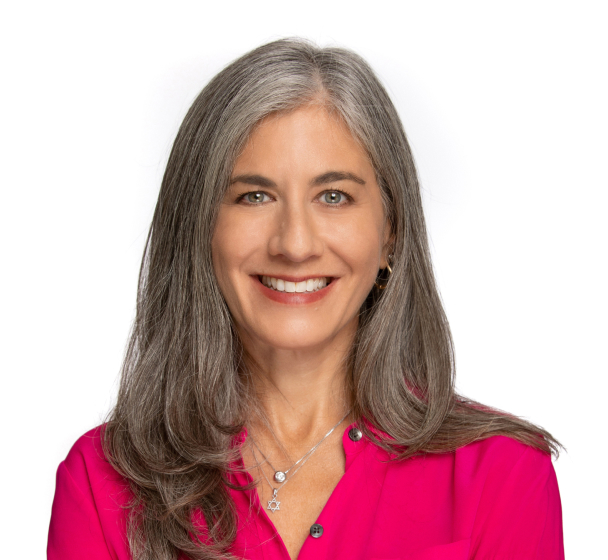 Ruth Zive
LivePerson – CMO and Event Host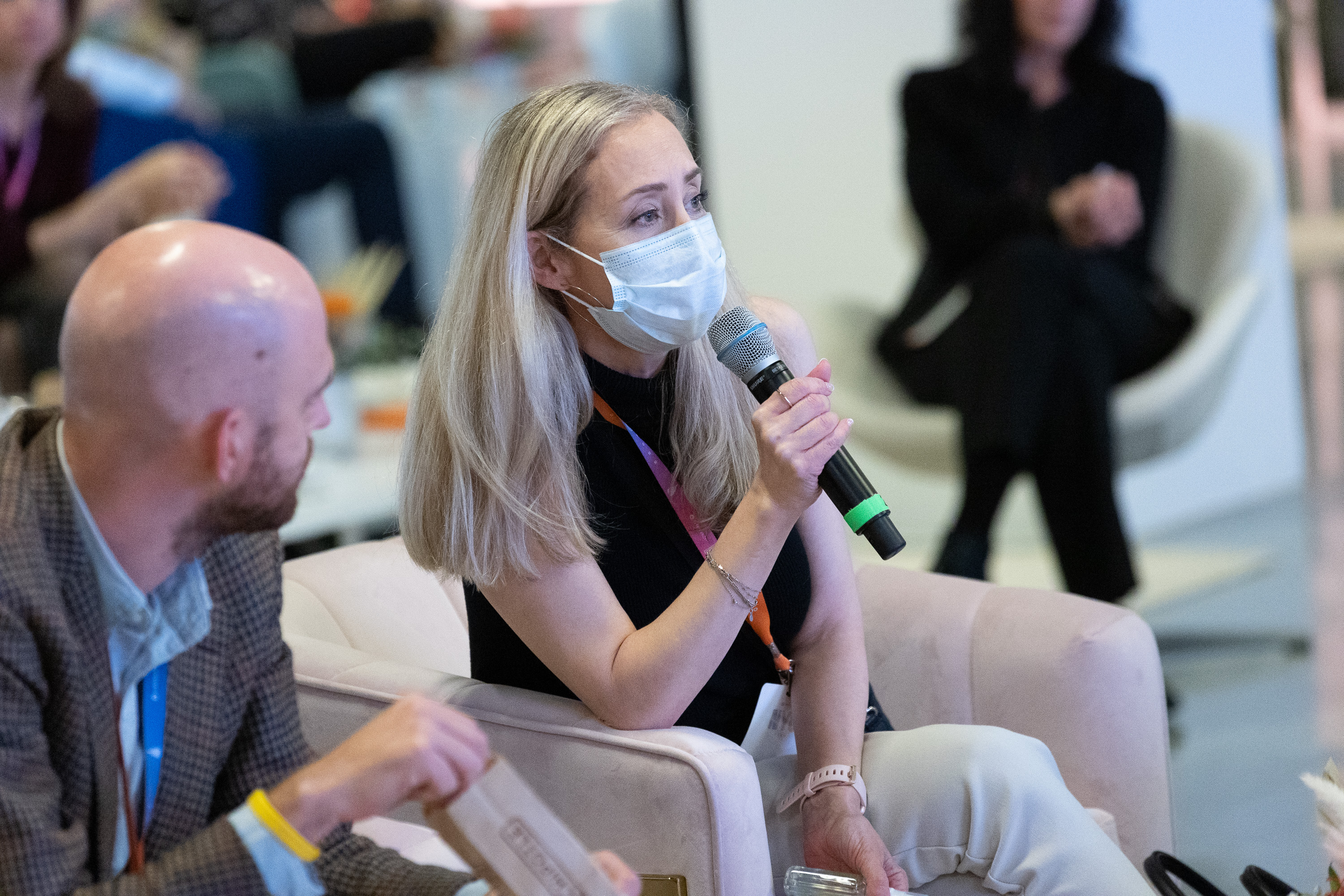 Health and safety
We are thrilled to be able to bring our community together in person. The health and safety of our attendees, our LivePerson team, and the event staff are our top priority. We will be adhering to local Covid-19 guidelines for our event.  In advance of the meeting, we will advise attendees of any changes to policies and procedures. We ask if you are not feeling well on the day of the event, please refrain from attending.
Thank you for registering for the LivePerson Executive Community event. Our team will be in touch shortly.
2023 | Miami, Florida
Registration