In the News
LivePerson triumphs with G2 awards, including top spot in Enterprise Implementation Index for Intelligent Virtual Assistants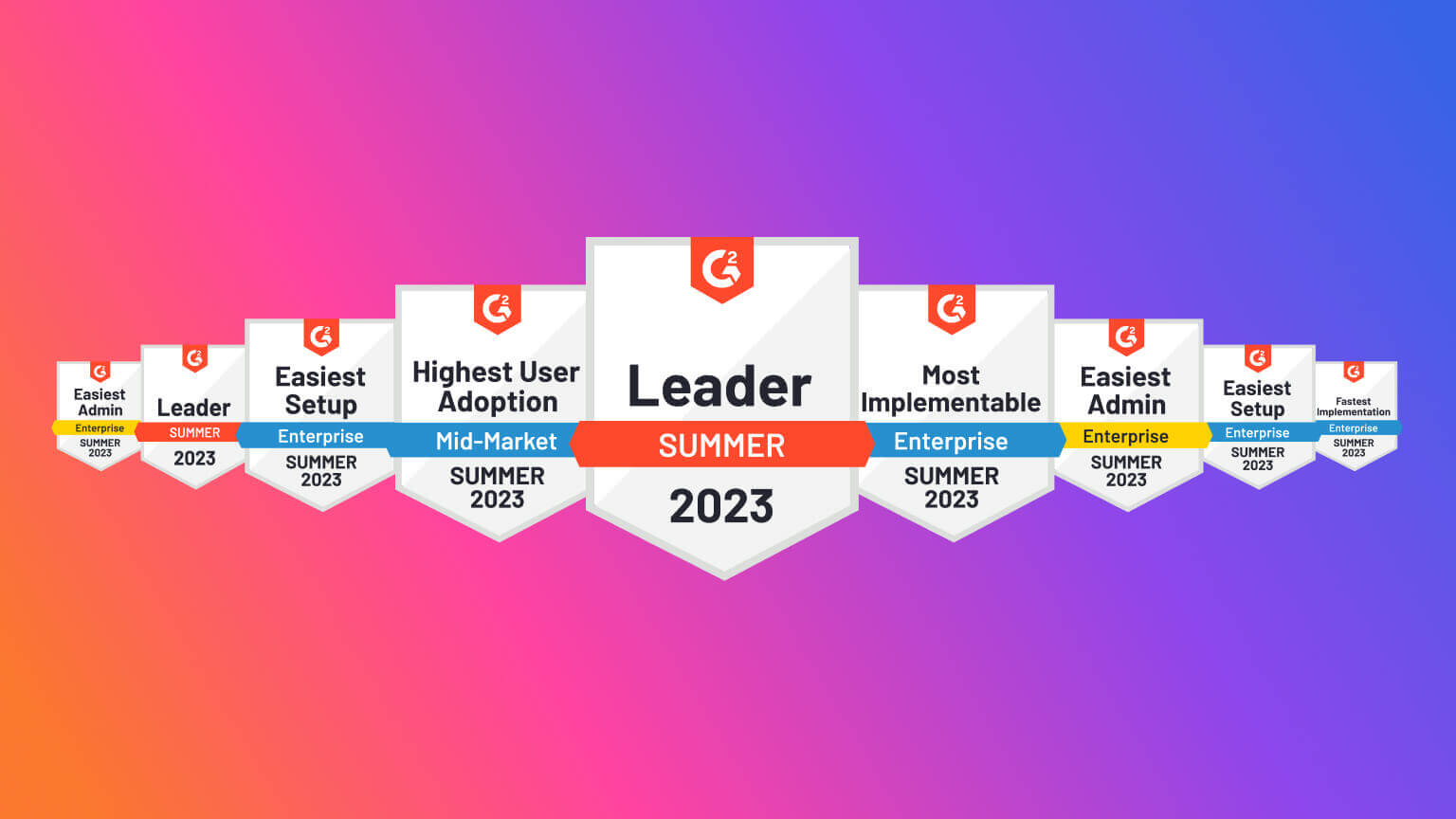 ---
LivePerson has consistently proven itself as a regular software awards winner. Just last year, Fast Company ranked us #1 on their prestigious list of World's Most Innovative AI Companies. Moreover, we proudly received the Gold Stevie for Sales & Customer Service Technology Provider of the Year in March, along with the Best Contact Center Solution Stevie Award, maintaining this recognition for four consecutive years. Being acknowledge by hugely influential publications and one of the world's top business awards programs is awesome — full stop. 
But there is something truly special about receiving awards solely based on customer feedback and authentic product reviews from software buyers. In fact, we have recently been honored with nine such awards from G2, the world's largest and most trusted software marketplace, in their Summer 2023 Reports.
---
Badges from the latest G2 awards
The LivePerson Conversational Cloud® puts the world's largest dataset at the fingertips of customer engagement leaders and powers nearly 1 billion conversations with consumers each month, making our AI more accurate than any competitor and used by every major industry across the world.
Our platform clinched the top spot in the G2 Enterprise Implementation Index for Intelligent Virtual Assistants with three badges for "Most Implementable," "Easiest Setup," and "Fastest Implementation." The scores reflect an achievement based on real software users' feedback, underscoring the pivotal role our customers play in shaping our Conversational AI offerings.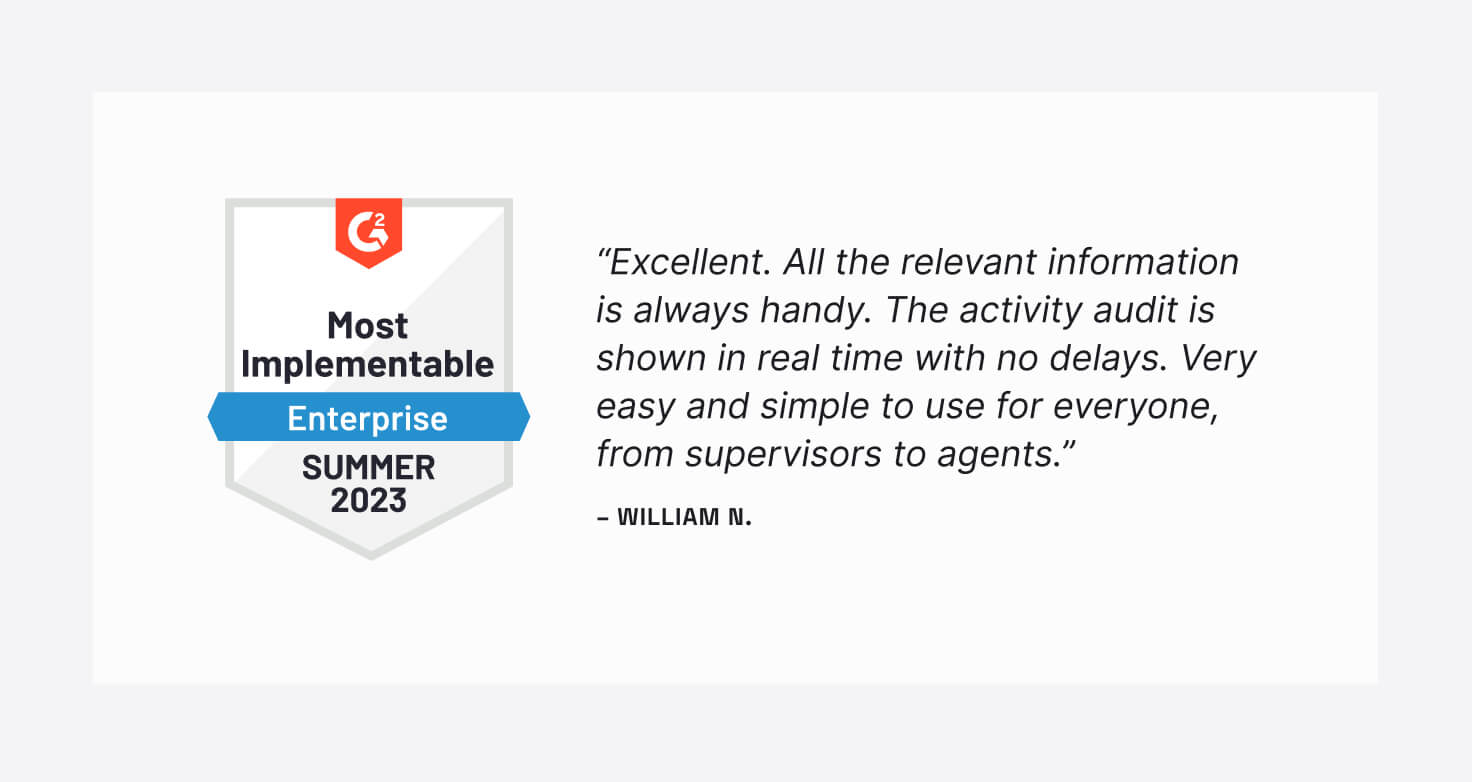 But recognition of genuine customer satisfaction doesn't stop there. Beyond Intelligent Virtual Assistants, LivePerson was named a "Leader" in two additional G2 reports: the Grid® Report for Conversational Marketing and the Grid® Report for Bot Platforms. Our powerful platform also won accolades for "Easiest Setup" and "Easiest Admin" within the Bot Platforms category.
We help brands from every industry meet customers where they are with the perfect balance of human agents, intelligent automations, Conversational AI — and now Generative AI — across voice and messaging in the world's top communication channels. And we help power B2B growth with Conversational AI, engaging prospects and customers more effectively and winning more business.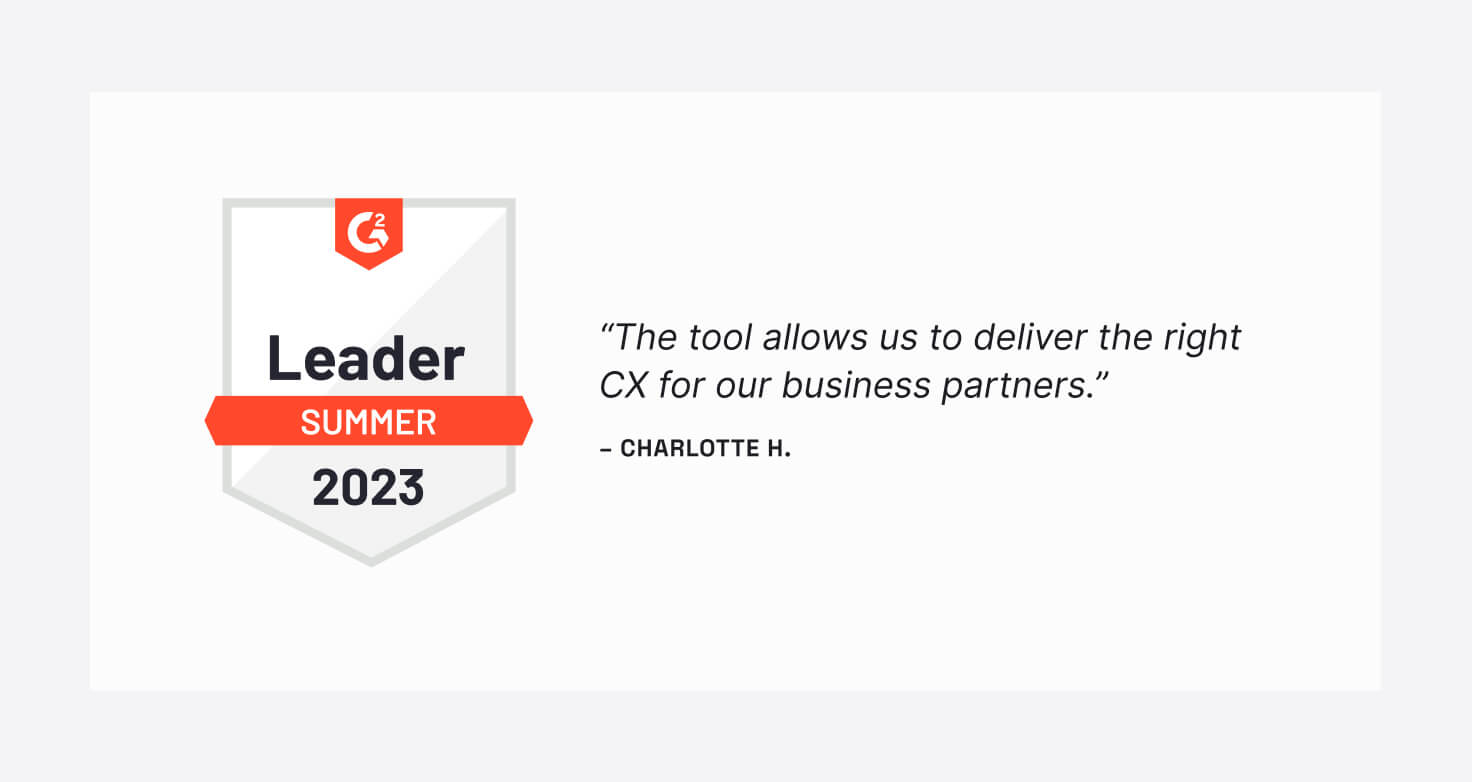 For nearly three decades, LivePerson has been the preferred choice of daring digital innovators and customer experience (CX) pioneers. Our customers are more than just users of our platform; they are active partners in driving transformational change in how businesses communicate with their customers.
The authentic peer reviews and each piece of feedback we receive on G2 serves as valuable touchpoints that allow us to understand and enhance our services, while also helping others make smarter software decisions. It's this ongoing dialogue with you that leads to recognition like this. 
Stay tuned for more exciting news as we continue to push boundaries, guided always by your feedback and experiences. Together, we make a great team!
---