In the News
LivePerson leads the way in digital customer service solutions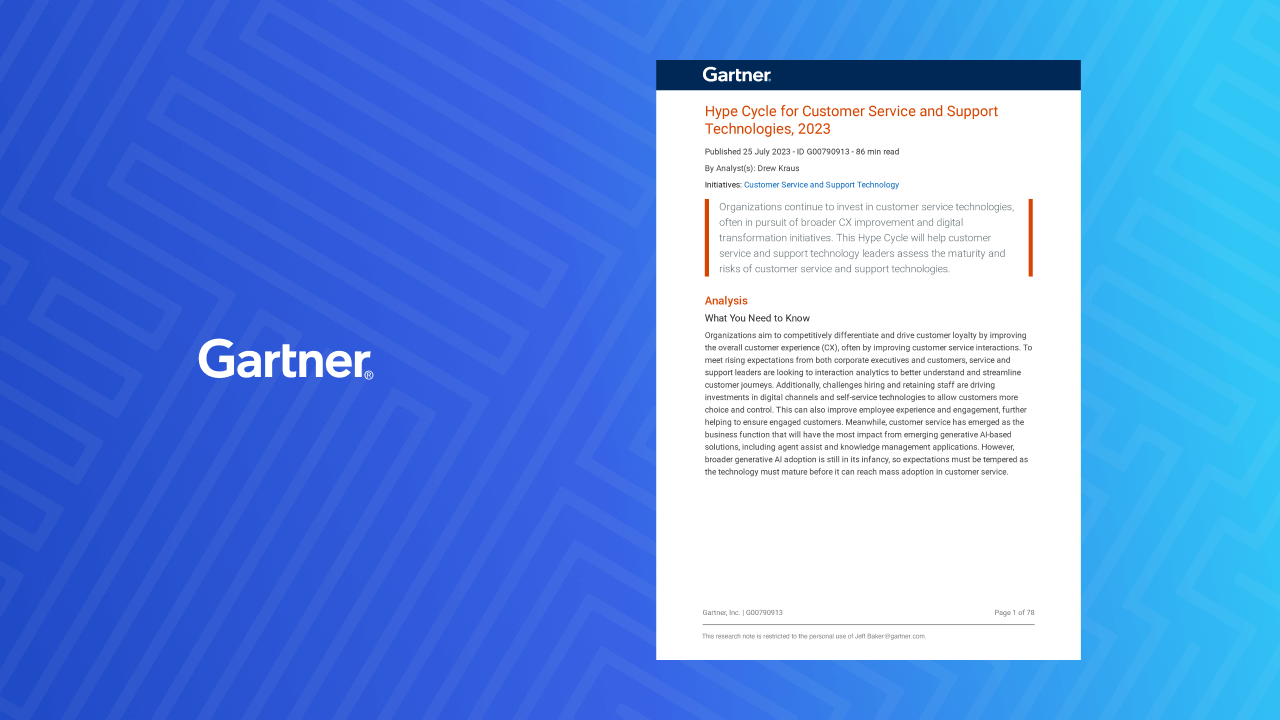 ---
Forward-thinking leaders are always on the hunt for the next big thing in customer service tools. It's no wonder. After all, companies that put customers at the heart of their operations are the ones that come out on top. They earn customer loyalty, not just through products or services, but by delivering an unmatched customer experience. This is where customer service operations can truly make their mark. They go beyond meeting expectations and redefine them, offering scalable, interactive support that customers love. The 2023 Gartner® Hype Cycle™ for Customer Service and Support Technologies is a trusted guide on this hunt, spotlighting the maturing technologies that are set to revolutionize your customer service experience.
LivePerson is proud to be listed as a sample digital customer service vendor in Gartner's Hype Cycle, one of the technology categories they note as having a "near-term transformational impact" on a business. In fact, this is our third consecutive year recognized in Gartner's report.
---
Why you need a digital customer service strategy
Gartner highlights that digital customer service vendors focus on "seamlessly orchestrating across digital channels." In a world brimming with digital messaging channels, mobile apps, and other customer touchpoints, tools that help you maintain and scale engagement across these multiple channels are invaluable.
Here are just a few ways LivePerson can help drive improvements in your digital customer experience:
Comprehensive conversational AI platform – Our technology combines intelligent routing, integrations, and support across digital and more traditional channels like voice, saving your enterprise time and operational costs.
Powerful artificial intelligence – With LivePerson, brands can deploy an AI chatbot to handle a range of customer inquiries, from answering FAQs to completing transactions. Our generative AI capabilities also speed up deployment for quicker results.
Empowered support teams –  LivePerson's AI-powered chatbots and automations for customer interactions allow support agents to focus on fostering customer satisfaction and better relationships through personalized experiences or even managing the AI itself (in conversational design and customer data analysis).
Want the full story?

Download the Gartner Hype Cycle for Customer Service and Support Technologies, 2023, using your Gartner.com login.
---