In the News
LivePerson named one of Fast Company's World's Most Innovative Companies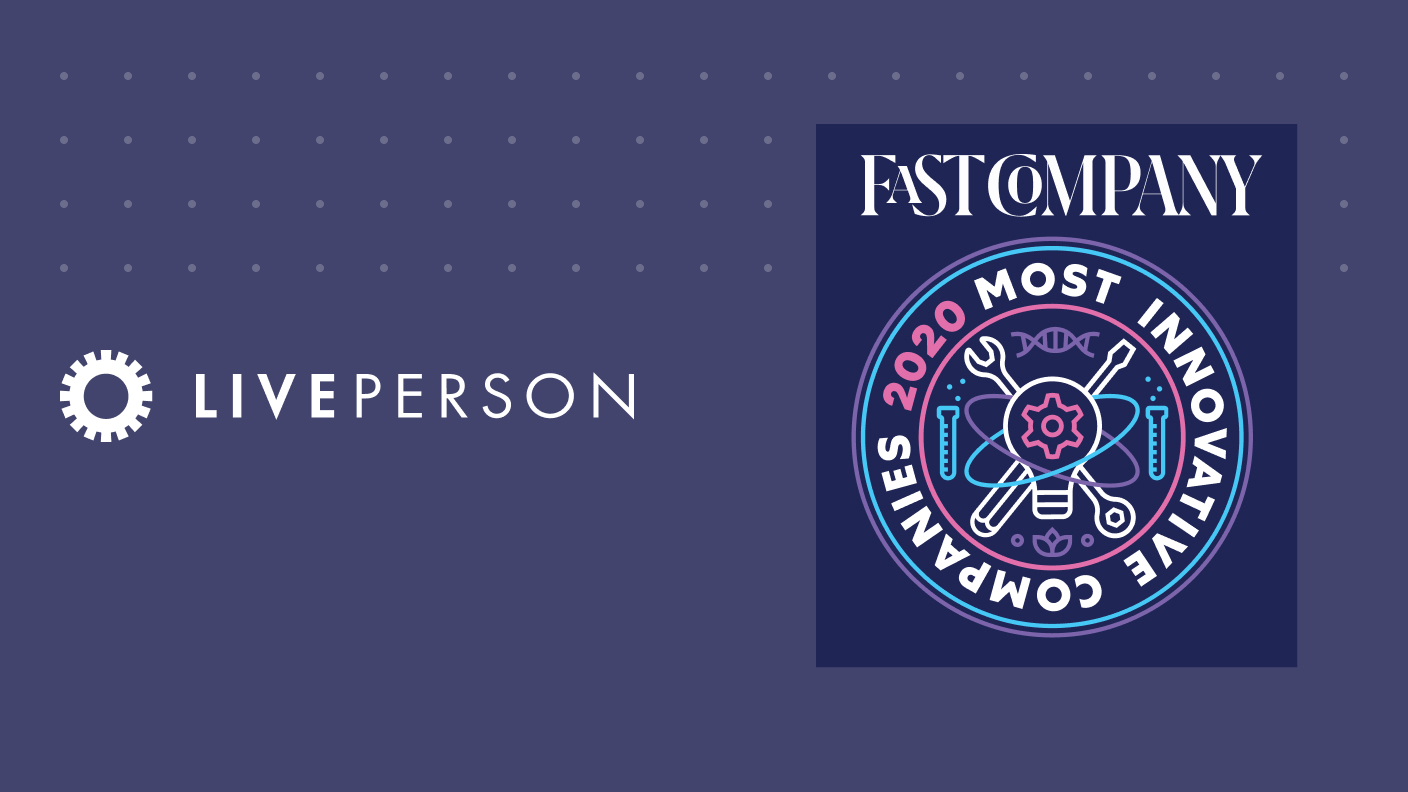 ---
LivePerson has been named to Fast Company's prestigious annual list of the World's Most Innovative Companies. The list honors the businesses making the most profound impact on both industry and culture, showcasing how to thrive in today's fast-changing world.
LivePerson's placement on the list recognizes the company's leadership in taking the world's largest brands into the conversational space: engaging with their customers on their messaging channels of choice, on their own time, just as they do with their family and friends. As brands develop and execute their conversational strategies in a world dominated by messaging, LivePerson's expertise in Conversational AI makes "going conversational" at scale possible.
The World's Most Innovative Companies is Fast Company's signature franchise and one of its most highly anticipated editorial efforts of the year. It provides both a snapshot and a road map for the future of innovation across the most dynamic sectors of the economy.
---
To learn more about LivePerson's placement on Fast Company's World's Most Innovative Companies list, read our press release.
‍
---