A customer engagement strategy template
Get the playbook for AI-powered customer engagement
You've recognized the need for AI in a successful customer engagement strategy; now it's time to implement it effectively. We've got the comprehensive playbook you need, guiding you through the integration of AI from contact centers to people operations. Unlock the guide today and start your journey toward seamless, AI-powered customer engagement.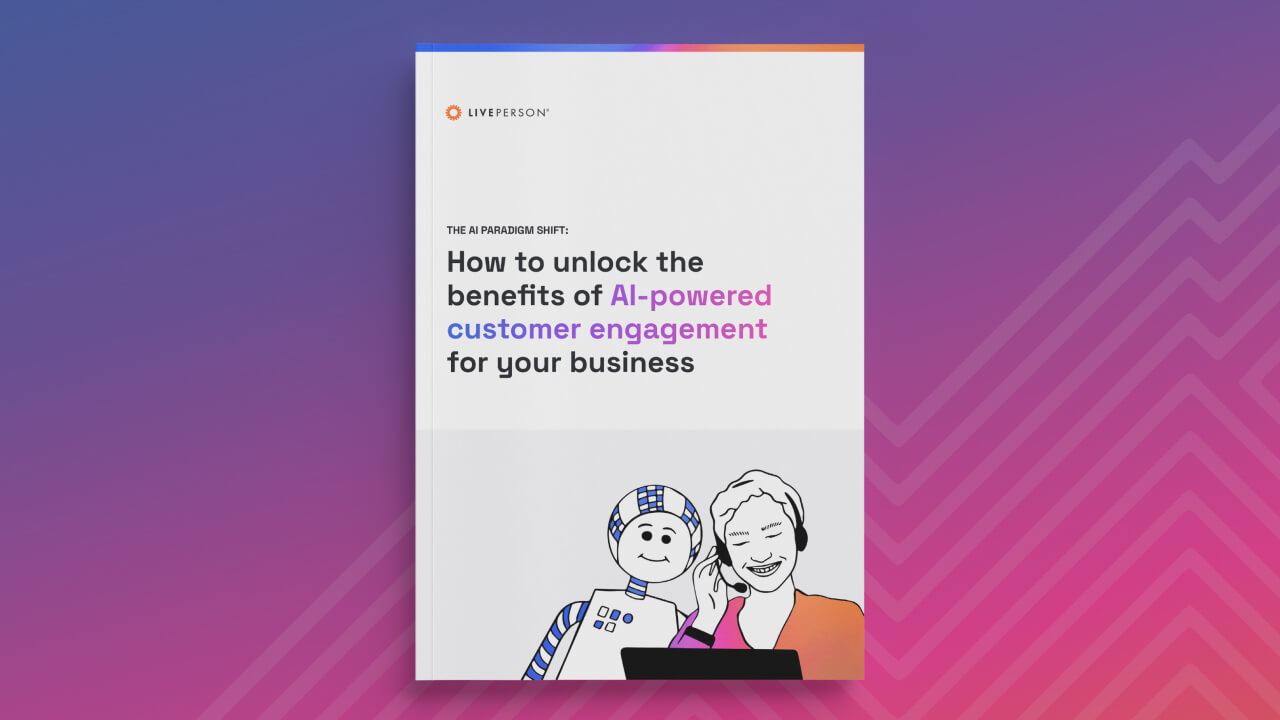 Embrace the paradigm shift in customer engagement strategies with LivePerson's Conversational Cloud®
It's not just about using new tech; it's a transformation throughout the customer journey that requires a new way of thinking, collaborating, and integrating across your organization. Whether it's automating routine inquiries, personalizing customer interactions, or enhancing employee collaboration, AI plays a pivotal role in transforming the way you connect and operate. Our playbook shows you how to use AI for engaging customers in natural, meaningful conversations while cutting costs, driving revenue, and creating a customer experience that keep them engaged and loyal.
Download now