Guide
How Conversational AI in travel boosts customer satisfaction
As the travel and hospitality industry roars back, airlines are seeing a massive increase in call volume, hold times, and passenger frustration. Download our Conversational Travel guide to learn how LivePerson's AI-powered customer engagement solutions efficiently increase customer satisfaction and drive savings.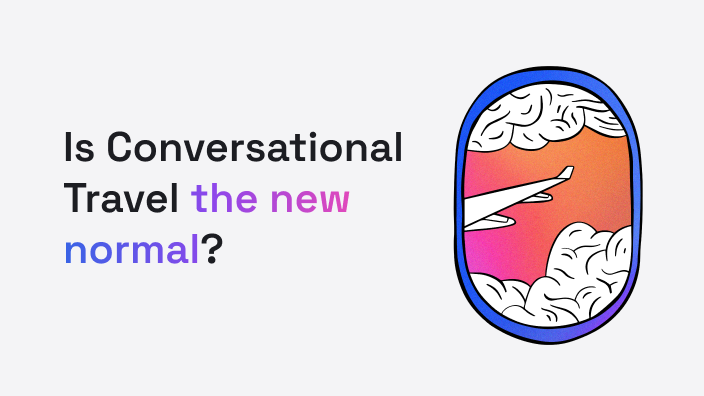 Airlines using Conversational AI have seen…
65%
savings on operating costs
50%
lower cost per interaction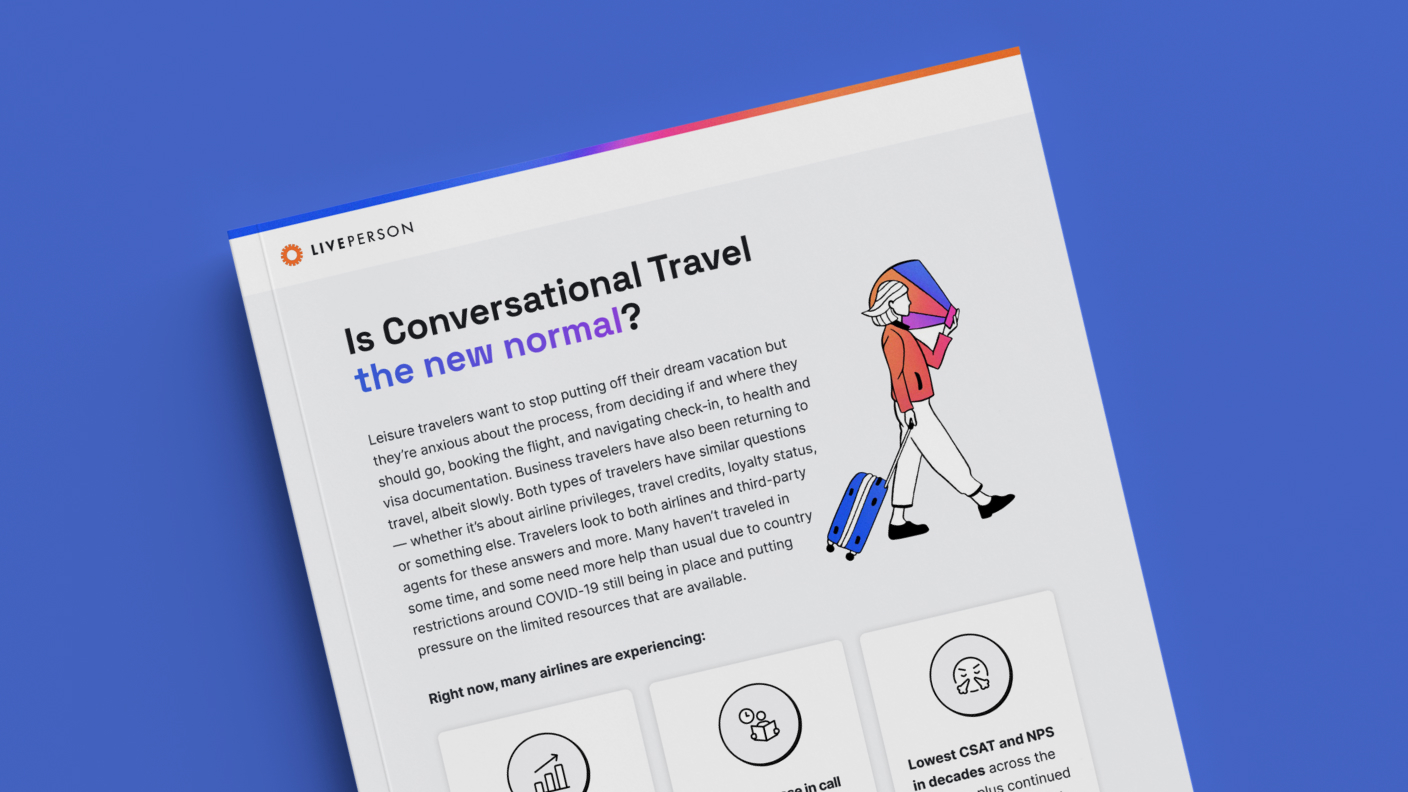 Unlock real-time insights into what travelers really need
Deliver seamless, automated customer support across the entire travel journey with LivePerson's Conversational Intelligence. This data helps you create AI chatbots to route, prioritize, and triage conversations, manage and clear queues, answer FAQs, and gather details to help human agents assist travelers more effectively. Complete the form above to access our free guide to Conversational AI in travel. We'll help you discover how to reduce call volume and transform your customer engagement — all from a single dashboard.