Expert Guide
Conversational Curbside Pickup
See how messaging and automation help brands exceed expectations for safe, coordinated fulfillment — without leaving the car.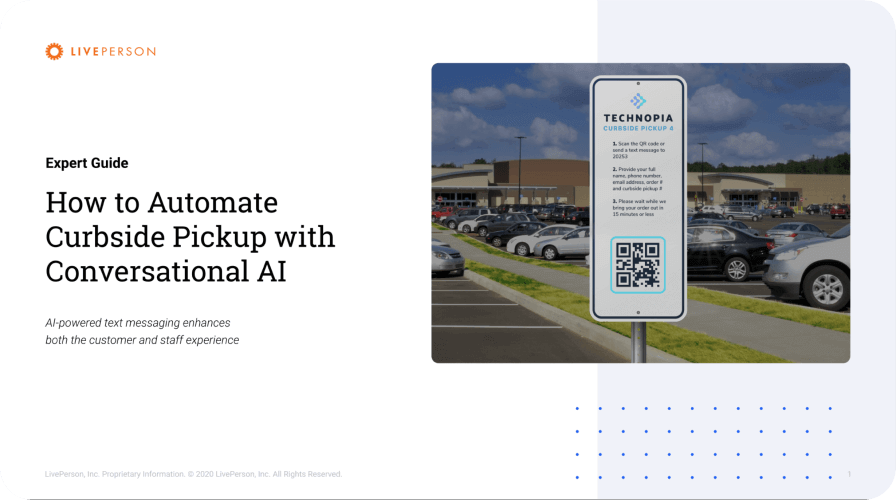 Improving the curbside experience
As a response to consumer demand for safer shopping experiences, many brands were quick to adopt curbside pickup for order fulfillment. What was once a temporary solution is here to stay — but it's not without its challenges as brands navigate long wait times, sporadic store associate availability, and customer confusion and frustration.
By leveraging AI-powered chatbots to greet customers, process orders for store associates to fulfill, answer questions, and provide status updates, brands can elevate their curbside pickup experiences and stand out from the crowd. Download our expert guide above for more details.
‍