Report
Frost & Sullivan names LivePerson winner of Customer Value Leadership Award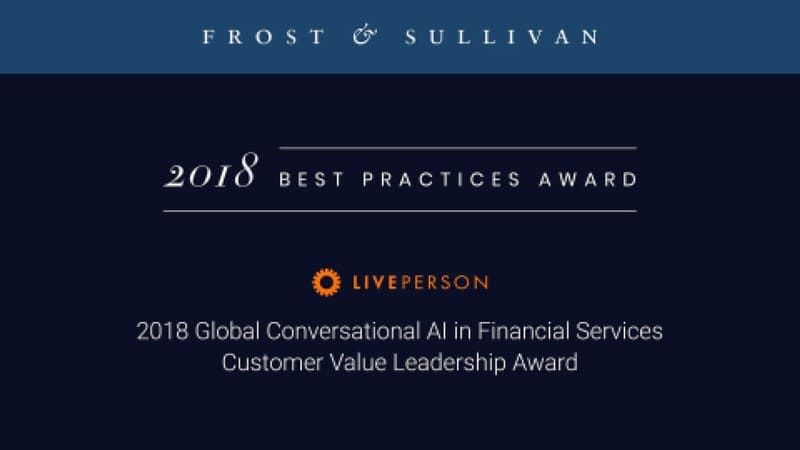 Ahead of the pack for Conversational AI in financial services
LivePerson has been recognized with Frost & Sullivan's 2018 Customer Value Leadership Award for Conversational AI in financial services. Companies were scored on multiple factors, from product value to customer experience – and everything in between. On all fronts, Frost & Sullivan rated LivePerson significantly ahead of the pack.
With a strong client base, its expertise in traditional web chat, and experience with banks and regulatory requirements, Frost & Sullivan feels that LivePerson's Conversational AI platform has developed into a formidable product. A focus on automation and messaging has created a very customer-centric offering that adds clear value across consumer engagement and communication channels.
Download the full report above to gain more insight into how LivePerson's solutions can be used in your business.
‍
‍
‍
‍