GUIDE
EMEA: How to improve airline customer service and reduce costs
As consumers and businesses slowly return to travel, learn how airlines can better support them throughout their travel journey with automation and quick, convenient messaging. Download this guide for ideas, including how you can save up to 65% on operating costs.
Airlines using Conversational AI have seen…
65%
savings on operational costs
50%
lower cost per interaction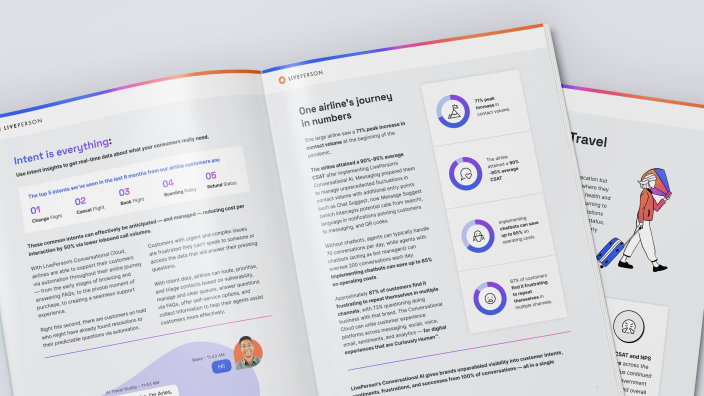 Anticipate and manage passenger needs with automation, reducing cost per interaction by 50%
Many airlines are seeing up to 900% YoY call volume increases, and a hold time of up to 5 hours vs. 5 minutes. That + continued changes in government regulations has led to the lowest CSAT and NPS in decades across the airline industry. 
Use the form above to get this guide on how to improve airline customer service with Conversational AI. You'll be able to ease the strain of passenger inquiries on your operations, getting them the information they need at their convenience, not at your restraints. Are you ready to be a customer service rockstar?