REPORT
Quadrant Knowledge Solutions names LivePerson the leader in digital customer service solutions
Looking to improve customer experience? Check out this 2022 report from Quadrant Knowledge Solutions, evaluating vendor capabilities, competitive differentiation, and market position for digital customer service solutions.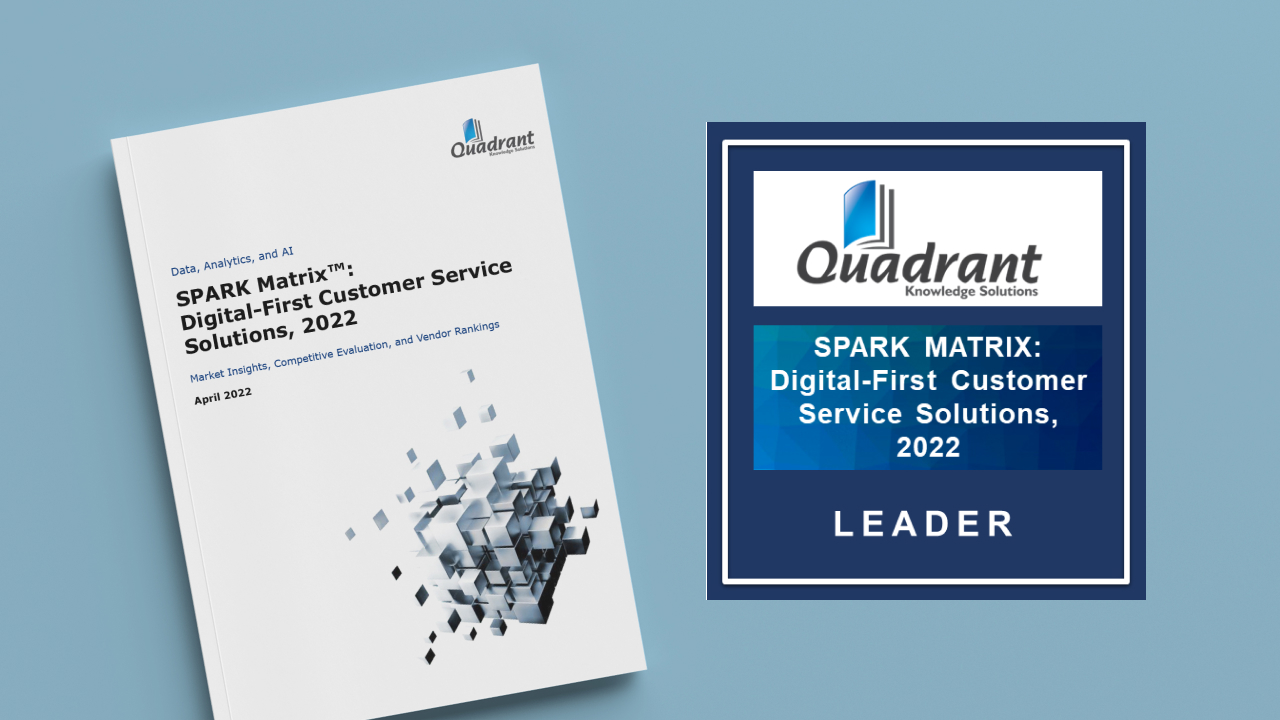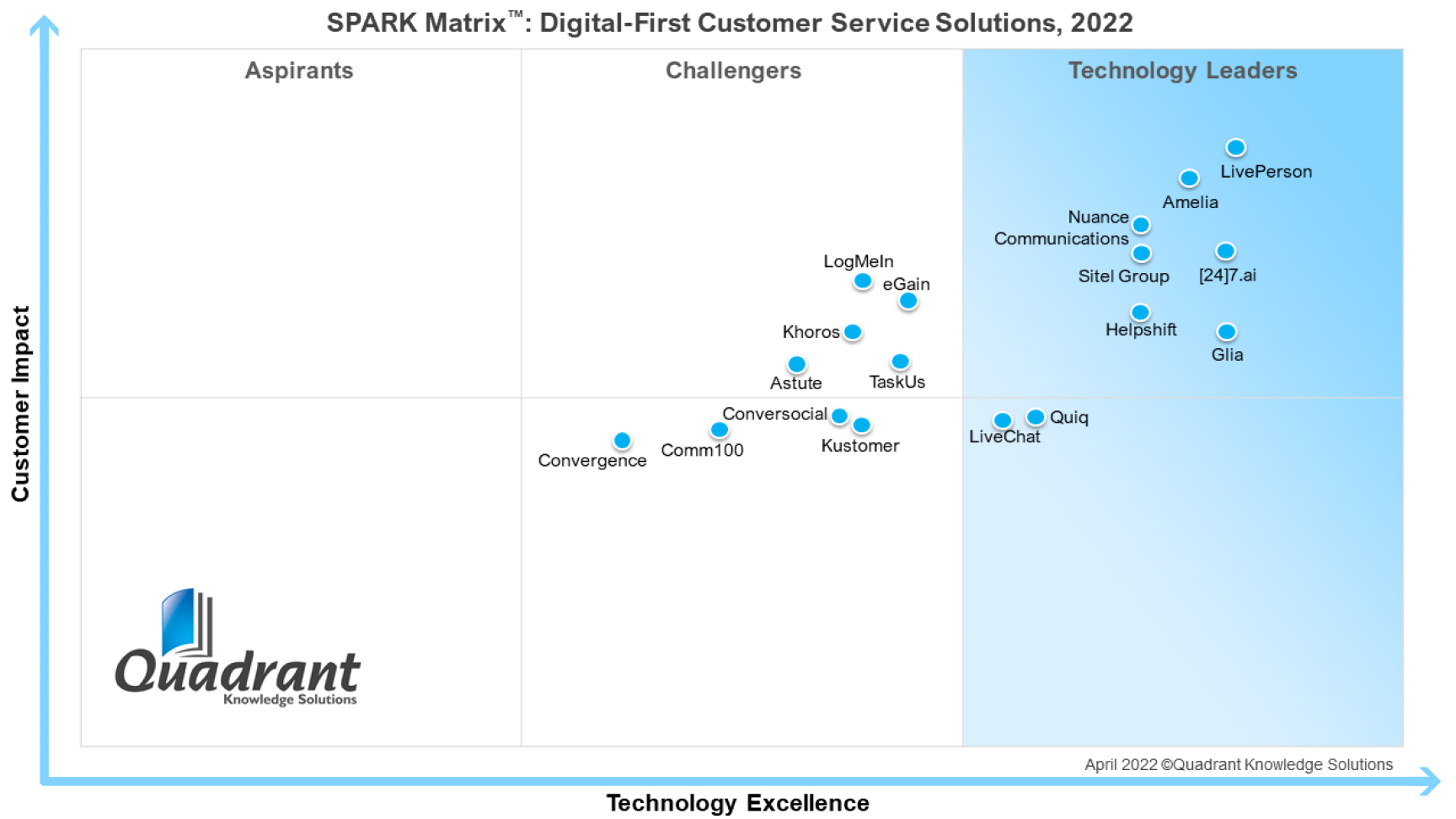 #1 out of 19 digital customer service solution vendors
The Quadrant Knowledge Solutions SPARK Matrix™ includes a detailed analysis of global market dynamics, major trends, vendor landscape, and competitive positioning. LivePerson was ranked first, putting the Conversational Cloud at the forefront of AI in making a real difference for customers, agents, and brands.