REport
State of Customer Engagement Report reveals surprising trends to watch
LivePerson commissioned a survey across the US, UK, and Australia, comprising 2,500+ consumers and 1,000+ executives at B2C brands with over 500 employees. According to the data, large gaps exist between brands' digital customer engagement and what customers actually want. Download your copy to learn the insights.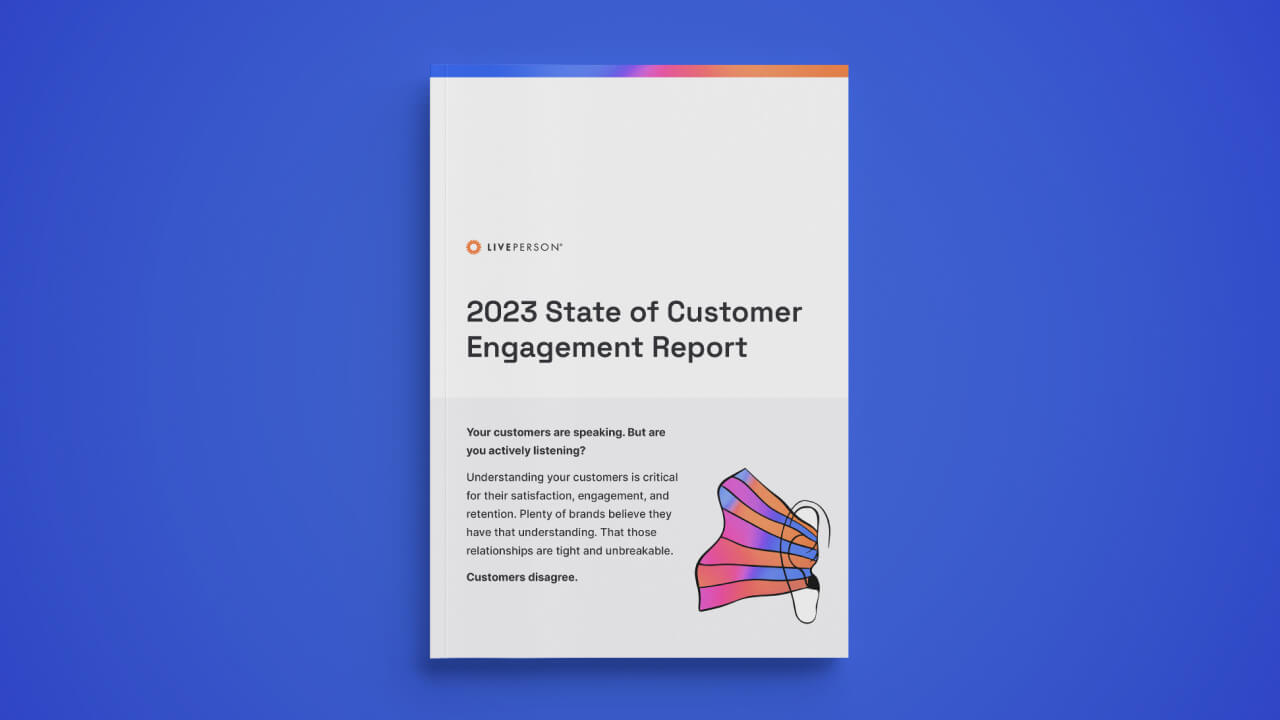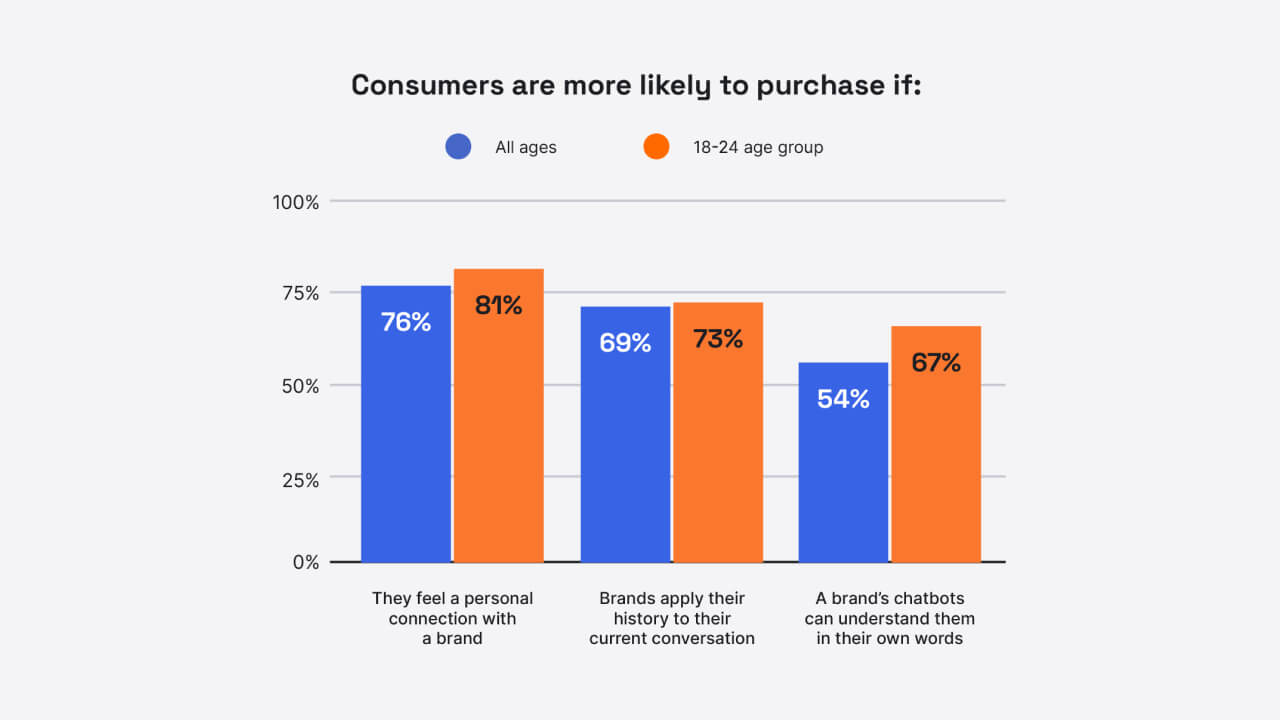 Ready to deepen engagement with AI? Then listen up:
Our survey found that while 98% of brands say AI is important to their customer engagement strategy, only 28% say they're realizing their full potential. And consumers think there's lots of room for improvement: Only 43% of survey respondents currently say it's easy to talk with a brand's chatbot. Dig into the details of these facts and how you can adjust strategies in the full report.