Voice AI Guide
IVRs suck: Unleash superior CX with voice automation
Break free from the limitations of outdated IVR systems. Discover how LivePerson Voice AI can revolutionize your customer interactions, delivering personalized, engaging experiences that set your brand apart.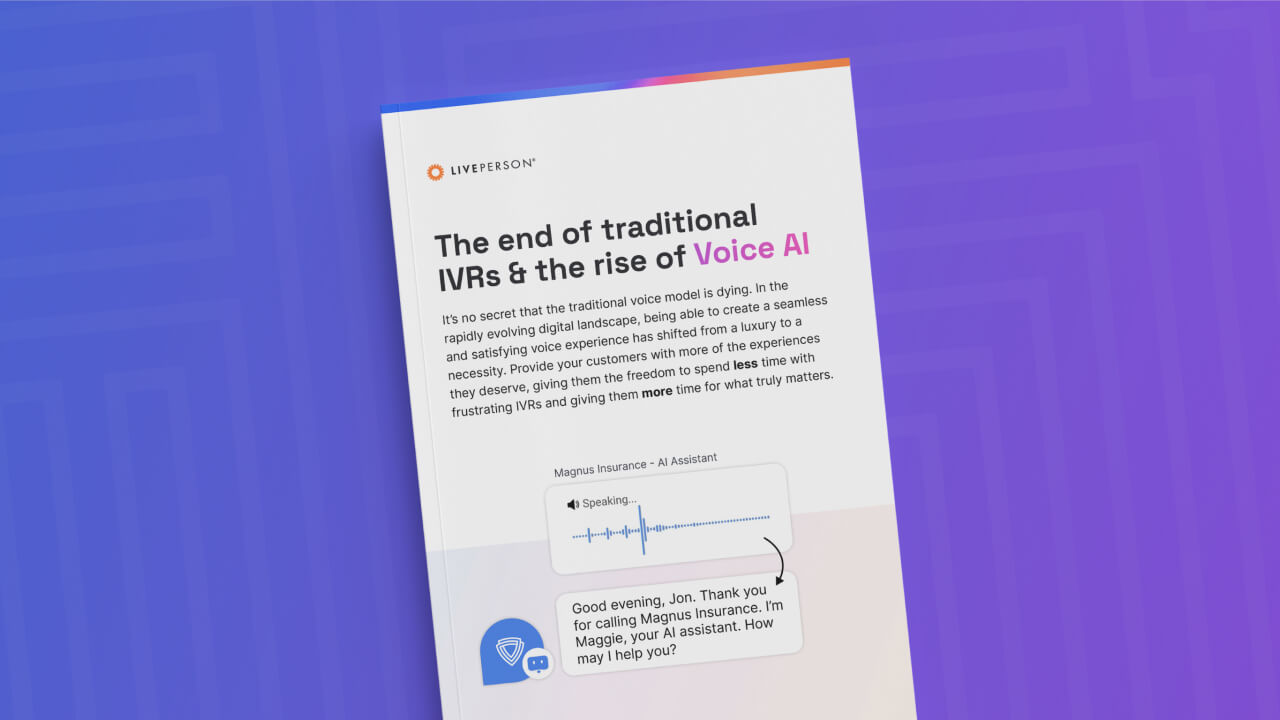 Turn interactions into opportunities with the best Voice AI
Ready to take your customer service to the next level? 
Voice AI can transform your costly call center into a powerhouse of customer satisfaction and efficiency — but it's not a one-size-fits-all solution. Voice automation, speech recognition, and other AI components thrive on data and human input, and to truly harness its potential, you need to tailor it to your brand's specific needs. 
Download the guide to learn more about this transformative voice technology first-hand.
Download now