ROI Calculator
Unlock the customer experience ROI calculator
Seamless, streamlined engagement is key to delivering a successful customer experience program, but it doesn't have to break the bank. We've analyzed costs, conversion rates, employee and customer retention, and customer satisfaction metrics to understand how Conversational AI simultaneously lifts sales and reduces operating expenses. Complete the form below to access our ROI calculator and see how much you could improve revenue growth and reduce costs.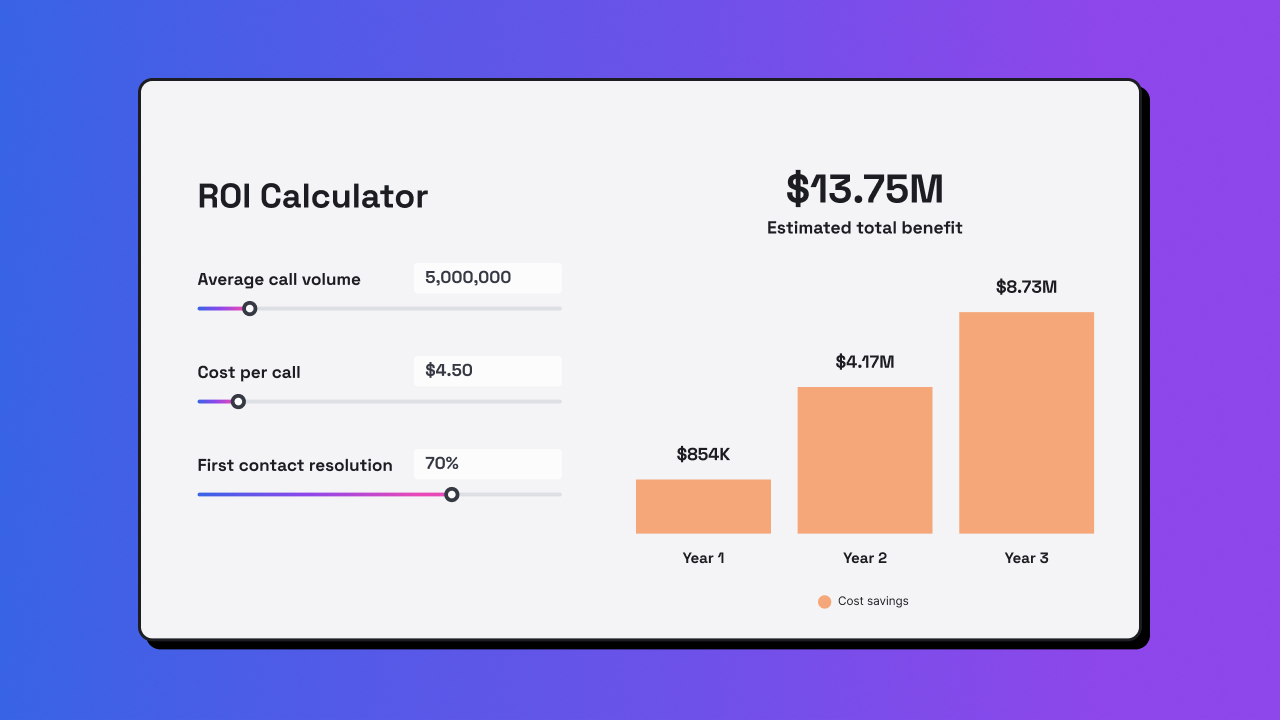 Get an estimated 3-year ROI forecast in seconds
Adjust 6 sliding scales to estimate the ROI of customer experience through a Conversational AI-powered engagement strategy. We use these estimations to dynamically customize numbers and graphics throughout the analysis and will explain how each business metric can benefit you across the customer journey. Fill out the form above to access our ROI calculator and start adding up the savings and increased revenue today.