LIVEPERSON History
27+ years of LivePerson AI innovation
Follow LivePerson's AI evolution, building a legacy of developing cutting-edge technology from data-driven insights to create impactful customer connections and better business outcomes for enterprises.
Where the LivePerson AI journey started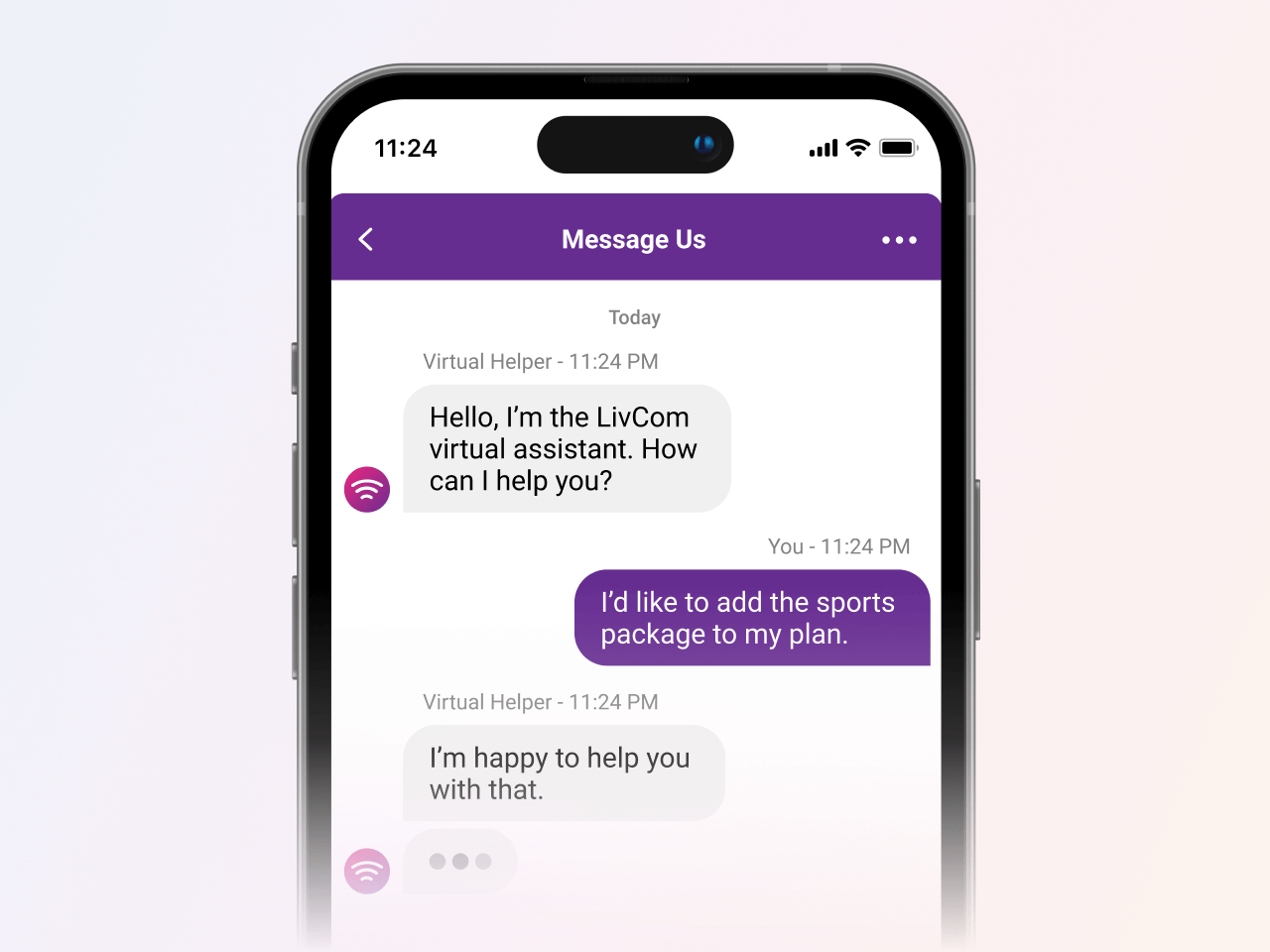 Chapter 1
Building a conversational foundation
LivePerson revolutionized online communication with web chat and asynchronous messaging, amassing a powerful cross-vertical conversational data collection. By optimizing agent interactions and harnessing customer data, we set the stage for groundbreaking AI advances, offering tailored solutions fit for any industry.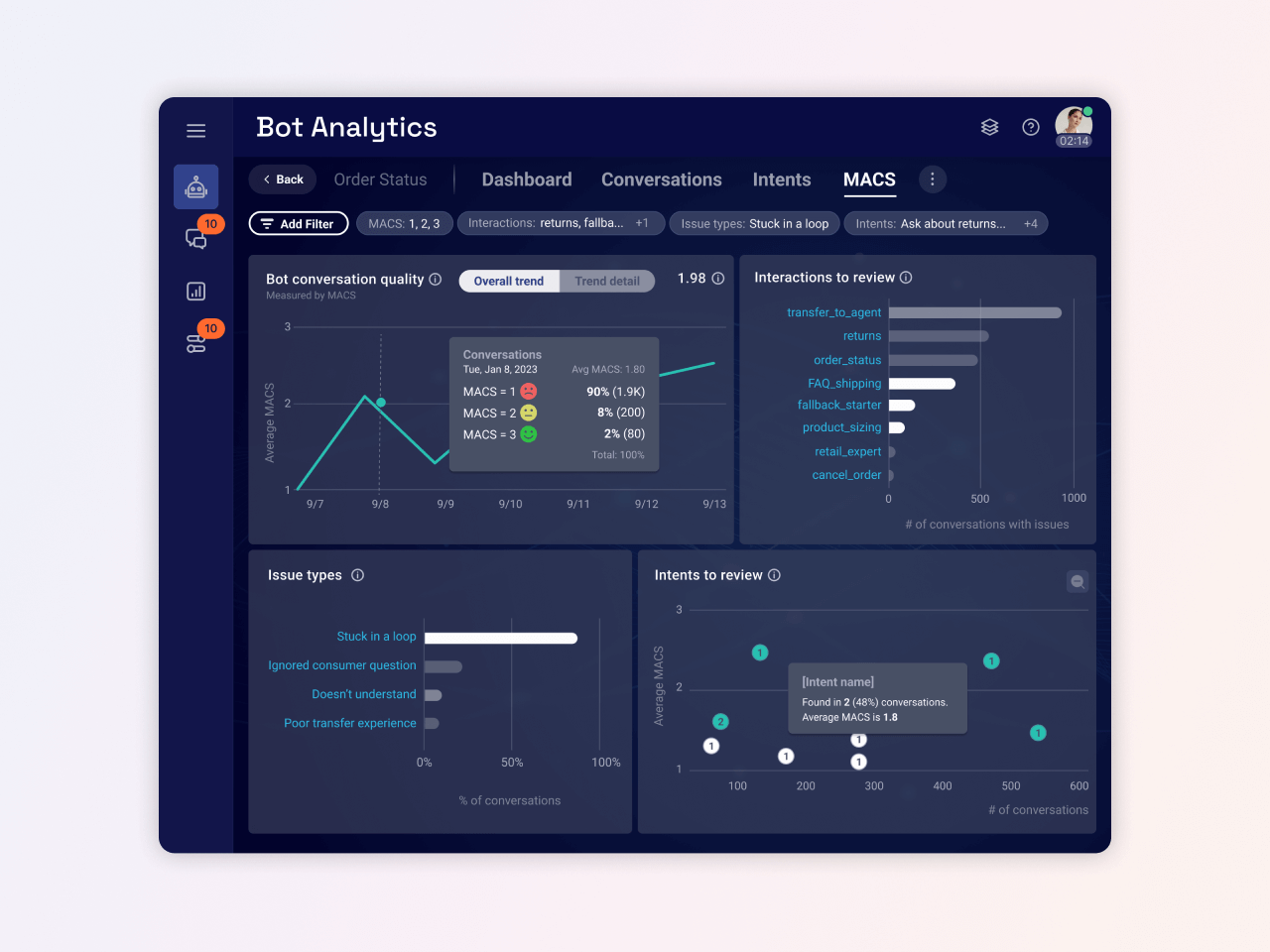 Chapter 2
Scaling and learning with AI analytics
Recognizing the potential of robust conversational data, LivePerson harnessed analytics and machine learning to revolutionize the way brands understand their customers. By analyzing conversations and incorporating AI technology like Meaningful Automated Conversation Scores (MACS), this innovative approach ensured that businesses were better equipped to deliver personalized, reliable experiences at scale.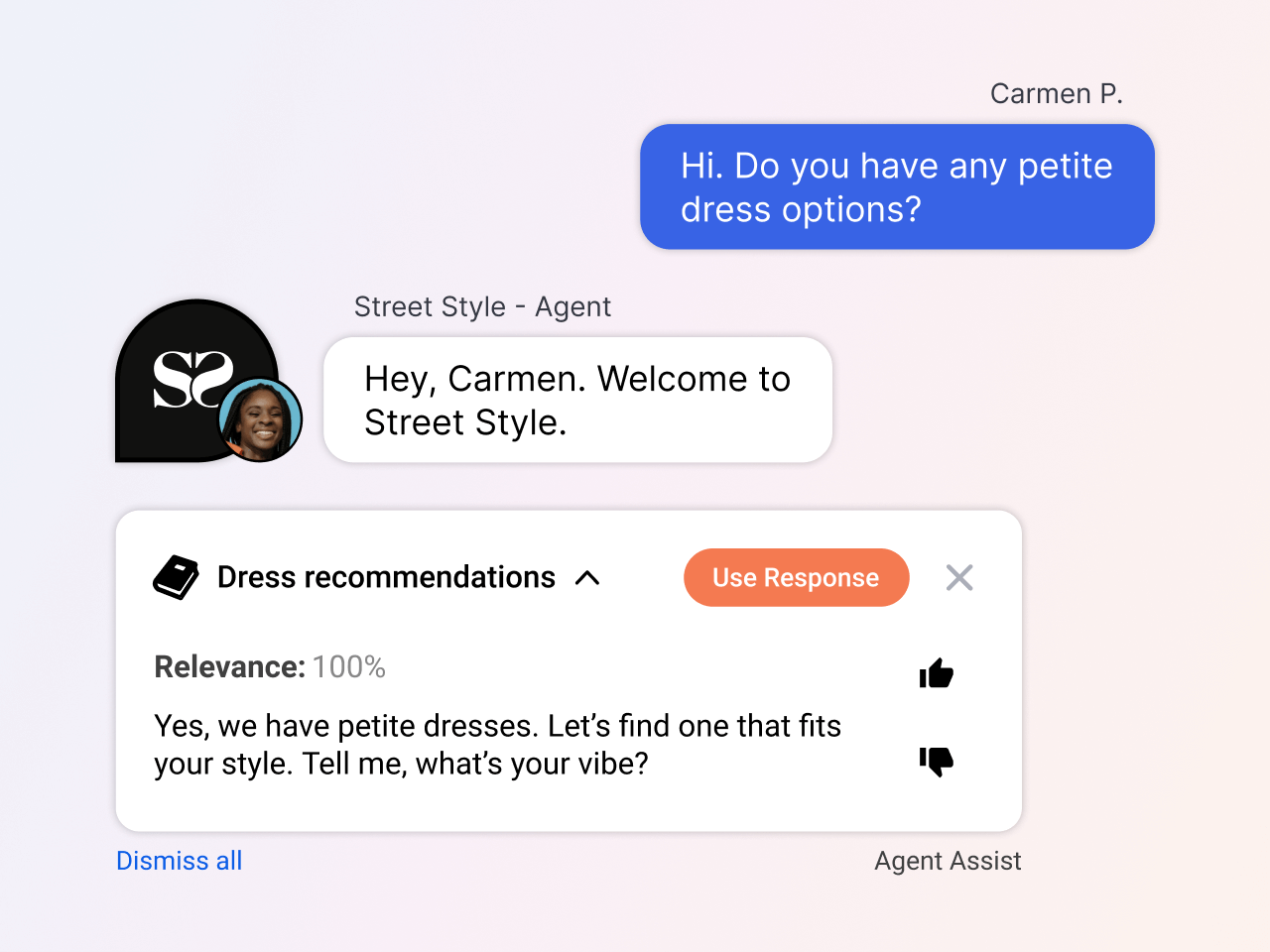 Chapter 3
Introducing enterprise Conversational AI
LivePerson's 2016 launch of LiveEngage (later renamed Conversational Cloud) revolutionized the conversational AI landscape. With a commitment to enterprise standards and responsible AI development, the new platform introduced innovative features like real-time sentiment analysis, bot studio, and agent assist to elevate customer experiences.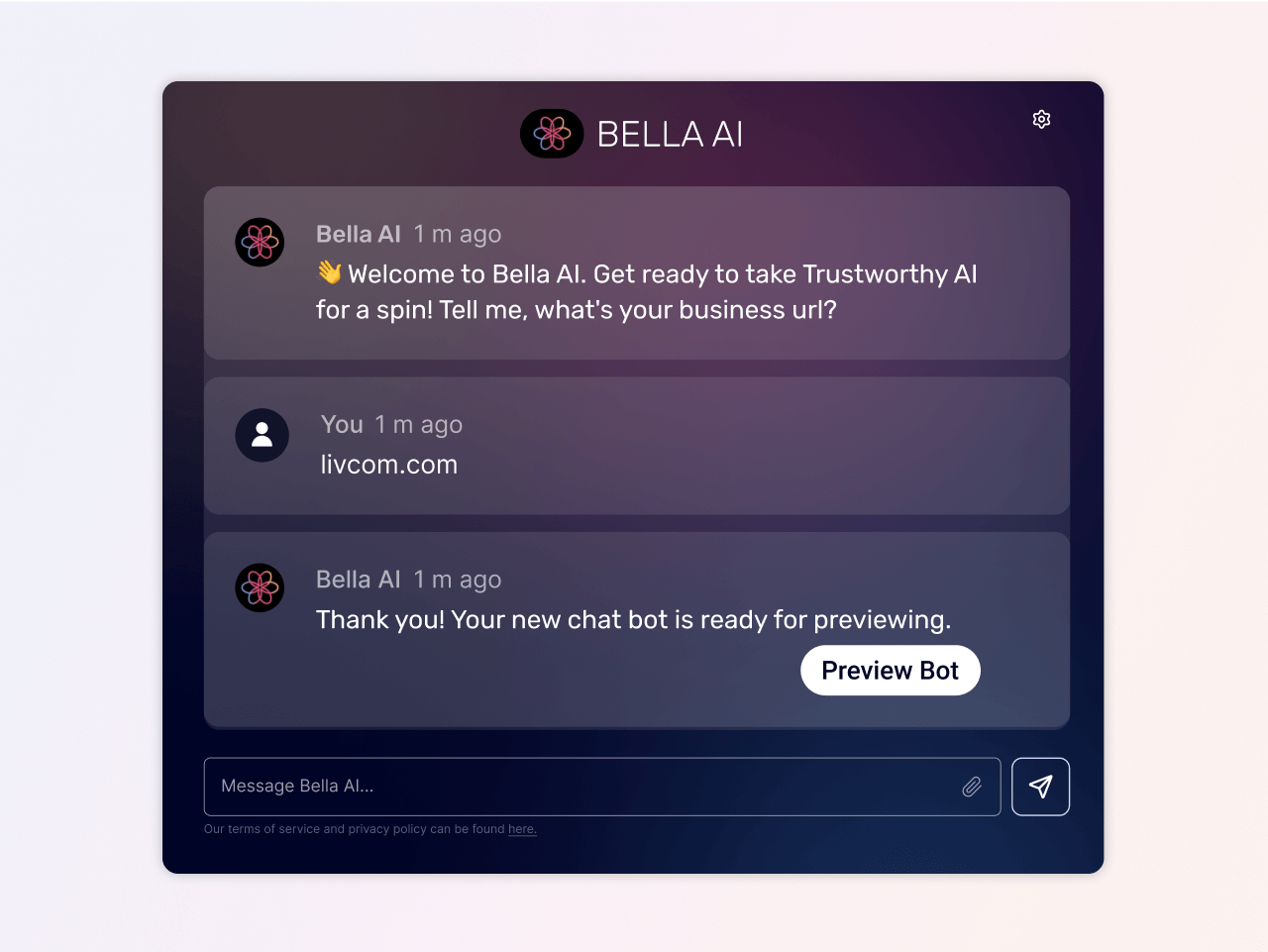 Chapter 4
Shaping the future with advanced AI solutions
For the past several years, LivePerson has continuously improved AI capabilities by blending strategic acquisitions with in-house developments in natural language processing and understanding and large language models — NLP, NLU, and LLMs, respectively. This approach helped build a strong conversational design framework and unlocked AI's potential in transforming conversational commerce.
The path ahead: LivePerson Generative AI for enterprises
Generative AI is reshaping the way enterprises connect with customers, and LivePerson is leading the charge with innovative AI solutions that drive meaningful business outcomes.
Explore our latest AI advances