Blog
article
Announcing our DeFi partnership with ConsenSys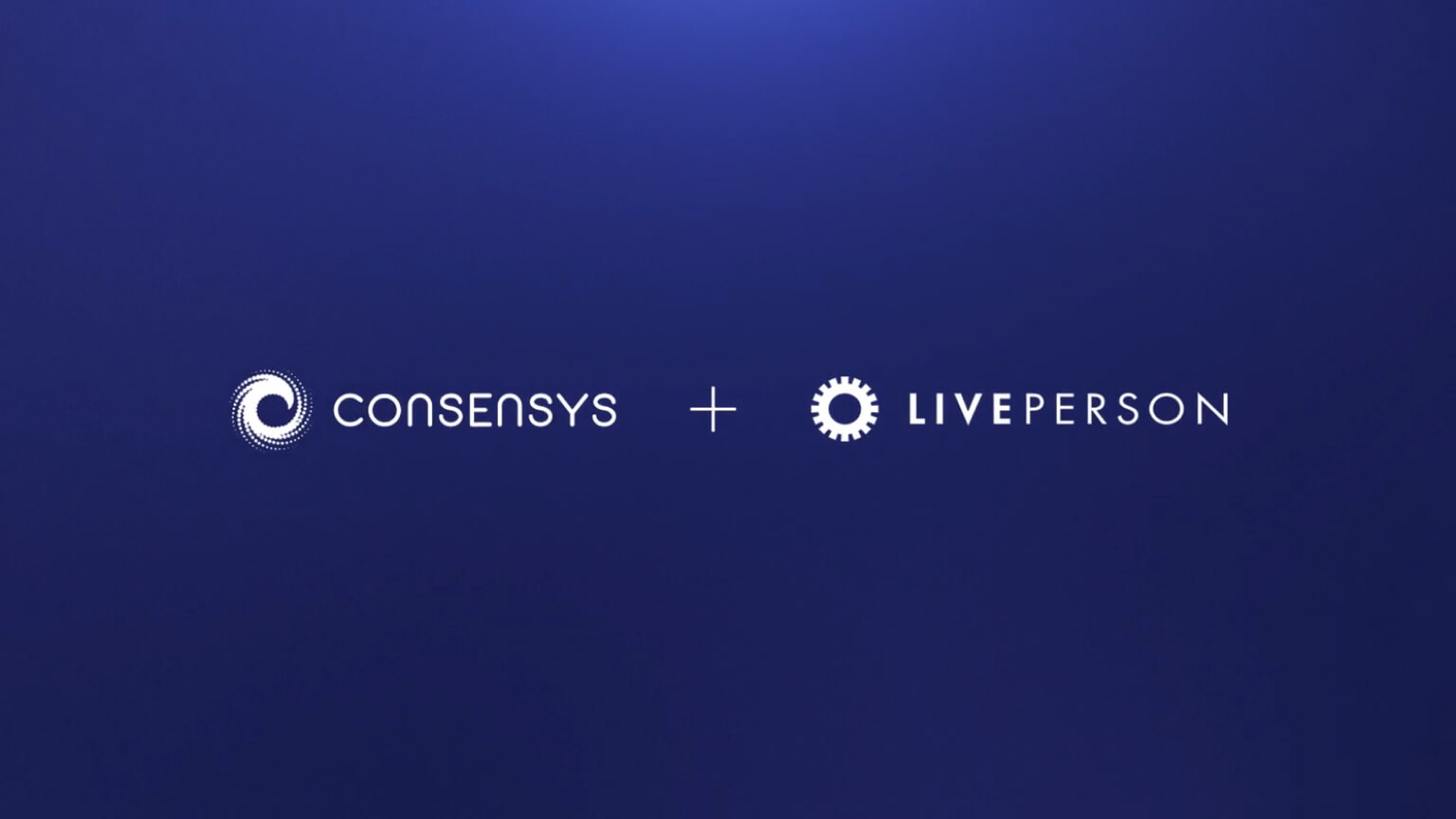 ---
LivePerson is thrilled to announce an exciting new partnership with ConsenSys, one of the world's most sophisticated crypto, blockchain, and decentralized finance companies, now building customer care and acquisition on our Conversational Cloud®.
With cryptocurrency and decentralized finance adoption growing at an incredible rate, the volume of inquiries that brands in the space receive is accelerating every day. Our partnership with ConsenSys will make AI-powered messaging an integral part of how their users get the support they need and can trust — at the moment they need it.
---
Quick, secure crypto wallet support
Starting with users of leading crypto wallet MetaMask, we'll provide Conversational AI support for ConsenSys' blockchain and crypto communities. These industry-leading experiences will provide immediate, trusted responses and give them the solutions they need faster than ever.
---
Evolving crypto customer experience and trust
Consensys will also use our Conversational Cloud platform for asynchronous messaging between users and ConsenSys agents, empowering users to begin, drop off, and pick up conversations on their own time from any device. LivePerson AI tools, including Intent Manager and Conversation Builder, will help ConsenSys understand and analyze what users are looking to achieve, then build and optimize automation to support them.
By providing real-time support, ConsenSys' AI messaging experience will help instill confidence and trust as users learn about and transact in a nascent, community-driven industry. Rather than turn to unreliable information online, users can immediately access documented guides from ConsenSys experts.
Conversational AI is proving critical across industries for brands trying to meet the expectations of younger, tech-savvy consumers, and crypto and DeFi are no exception. In fact, as sophisticated, tech-savvy investors in a bleeding-edge field, crypto and DeFi community members are looking for high-end customer experiences. We're proud to work with ConsenSys in putting customers first, deepening relationships, and dramatically reducing exposure to phishing and scamming by providing easy, AI-powered access to trusted resources.
Ready to learn more about how LivePerson helps brands engage consumers in real time over web and messaging channels, including through our fully managed Contact Center as a Service (CCaaS) solution?
---
Chat with us via messaging or set up a 1:1 discussion below
---