Blog
article
3 can't-miss takeaways from our Conversational Analytics roundtable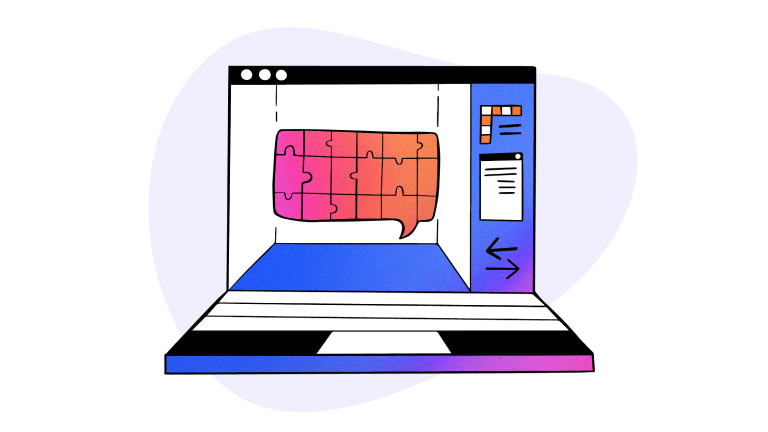 ---
The customer experience can no longer be effectively measured with simple surveys that lack context. Today, Conversational Analytics tools enable a brand to analyze customer conversations and connect brands and consumers with a clearer picture of customer behavior and preferences.
The next question: How do brands use the real-time data, made possible by Conversational Analytics, to deliver exceptional customer engagement and satisfaction?
In a recent LivePerson virtual roundtable led by LivePerson VP of Marketing Jessica Raggio, industry thought leaders discussed how real-time conversational data and the resulting customer insights can best help brands and consumers alike.
Meet our panelists
The "Creating a competitive advantage with Conversational Analytics" discussion featured Brandon Purcell, VP, Principal Analyst at Forrester; Shobhit Varshney, Partner & Americas AI Analytics Practice Lead at IBM; Elias Abraham, Director, Ecosystem Solutions & Success at Celonis; and Jay Blazensky, VP of Business Development at LivePerson.
---
Watch the full roundtable discussion, or read on for key takeaways
---
1. Thriving in the age of the customer
In the past, simple operational know-how, like manufacturing or distribution, was enough for brands to win over customers. 
Today, customers demand more. The brands that win in this environment are the ones that understand, anticipate, and meet their customers' needs and expectations. And in order to do that, they have to decipher the conversational data they cull from all the ways customers interact.
"I help my clients at Forrester find these customer insights, these golden nuggets that are buried within your data that will help you ultimately to win, serve, and retain your customers. And create more profitable customer relationships."

Brandon Purcell, VP, Principal Analyst at Forrester
If brands don't use these valuable insights to deliver better experiences and customer satisfaction, they risk losing customer loyalty.
---
2. Building maturity with Conversational Analytics tools
If your brand is new to Conversational Intelligence/Analytics, the first step is "fixing the potholes in the customer experience." In other words, use this conversational intelligence to address the easily identifiable pain points. Handling those shows immediate progress, and is necessary before tackling more advanced issues.
The next phase is using Conversational Analytics for marketing and product use cases. Brands can extract deeper insight from conversation data, creating opportunities to develop new products and services based on customer needs, or to tweak existing products and services to better align with what customers want. This progress can be measured with traditional metrics like sales and increased efficiencies.
Lastly, the advanced phase of using Conversational Analytics tools is taking structured output, integrating it with the rest of your customer data, and using that to create more advanced modeling, such as predictive modeling to better serve customers. This data can improve speech analytics and natural language processing (NLP) to turn customer phone calls and chat conversations into actionable insights, which can inform future contact center interactions, improvements, and conversion rates.
---
3. Balancing business and customer insights from conversational analysis
Part of understanding how to use Conversational Analytics (or any metric) is knowing which indicators are for business use and which are customer-focused – and it can be easy to overemphasize business metrics. Ideally, brands will use a balance to give them the best overall insights. 
Net promoter score (NPS), customer satisfaction numbers, and measuring sentiment are all helpful when using Conversational Analytics. If your brand is focused on customer experience, you should be tying that data to actual business outcomes as well. 
It's also important to understand customer lifetime value. The lifetime aspect measures brand loyalty and success – if you don't do CX well, you won't be around long – and the value piece is the measurement of future profitability of those customer relationships.
---
Ready to see our experts in action?
---