Blog
article
Maximize spend and satisfaction with an AI-powered customer engagement strategy
Engaging customers doesn't need to break the bank. Existing customers, prospects, contact center agents, and your bottom line can all benefit.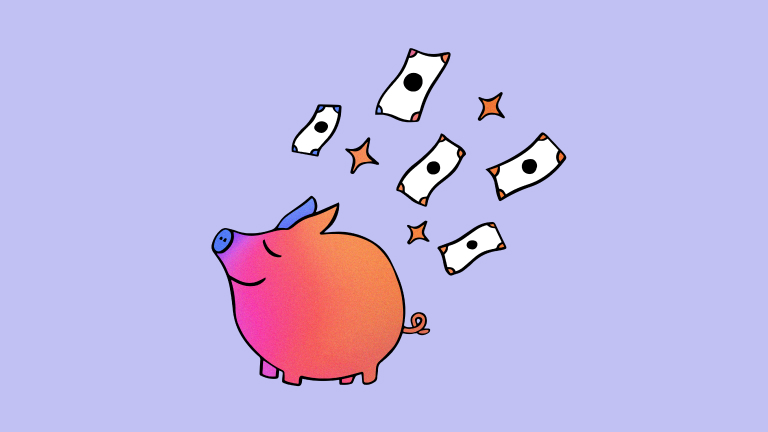 ---
From the early stages of browsing and answering FAQs, to the pivotal moment of purchase, deploying an AI-powered customer engagement solution can create a seamless support experience that keeps your brand from seeing red throughout the customer journey.
Browse the infographic for 4 ways customer engagement strategies can benefit brands financially when paired with Conversational AI

1. Reduce operating costs 30%
A customer engagement plan that includes Conversational AI technology can lead to agent efficiencies, an important step for business cost savings:
Lower hold times and automate up to 50% of inbound conversations with an AI chatbot or set of bots.
Automate more. Find the perfect balance of human agents and AI-powered customer interactions, freeing your agents to focus on complex issues, doubling efficiency and reducing cost per conversation by as much as 50%.
Reduce agent attrition costs up to 70% by using messaging and automation to improve employee satisfaction and the agent experience.
---
2. Boost satisfaction 20%
Successful customer engagement strategies don't just answer questions. They help build customer retention with convenience and attentiveness:
Go beyond customer satisfaction surveys and improve CSAT with lower wait times and greater first-touch resolution.
Meet customers where they are. Shift away from a digital maze of website contact forms and 800 numbers, giving them the option to reach you however they choose with consistent, asynchronous messaging.
Build brand loyalty by delivering a highly personalized service and customer experience at scale, empowering agents and supervisors to manage, route, and respond to interactions from a single platform.
---
3. Up to 10x increase in sales conversions
Another important way to measure customer engagement success is to look at its impact on sales. With AI-powered messaging, you can:
Guide your customers. Give them the ability to ask product questions or get help completing a purchase through messaging.
Win early and often. Leverage AI-driven analytics for high-quality leads and upsell opportunities. Even in the early stages of a conversational program, average order value has been reported up to 20% higher than customers who self-serve.
Bring on the bots. Offer 24/7 support, reduce cart abandonment, and improve sales conversion rates without adding to your agent workforce.
---
4. Get real-time insight into 100% of conversations
Instead of waiting to analyze customer feedback, incorporate it into the existing conversation to help improve the experience:
Deepen customer loyalty and promote higher conversions with predictive, intent-driven engagement.
Dynamically forecast cost-savings opportunities in real time — based on customer sentiment and behavioral trends — with consistent, asynchronous messaging.
Integrate with ease. Improve your customer engagement strategy successes with out-of-the-box integrations that let you connect contextual customer data with intent to engage customers at the right time.
---
Ready for a solid customer engagement strategy that embodies all these financial benefits?
Then you also need to say hello to LivePerson's Conversational Cloud®. Our customer engagement technology seamlessly integrates with your existing technologies to amplify the impact of those investments. Let us help you drive incremental growth and reduce operational costs.
---