conversation manager
A powerful workspace to manage agents, bots, and conversations
Whether you're in the office, at home, or on-the-go, our cloud-based workspace makes it easy to manage everything conversational.
Get a demo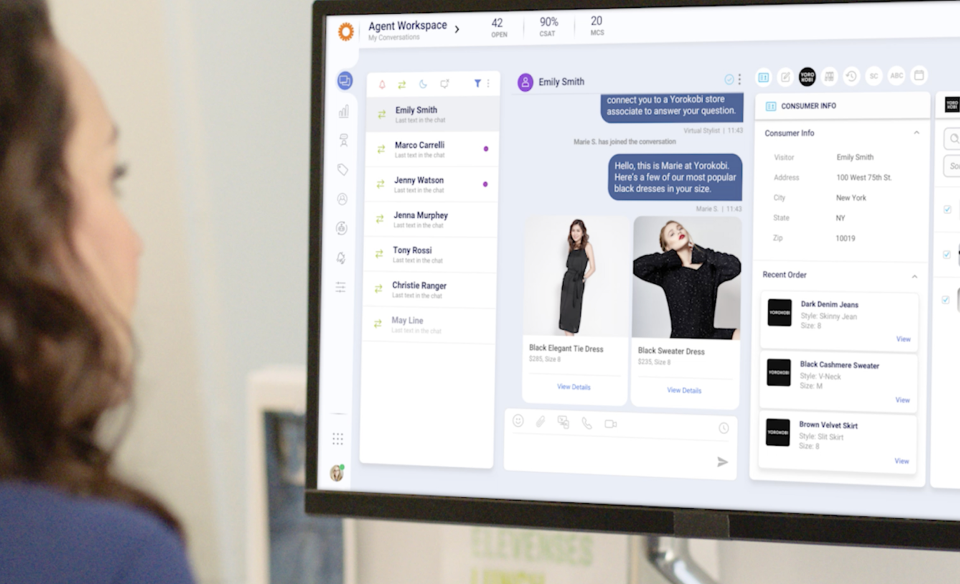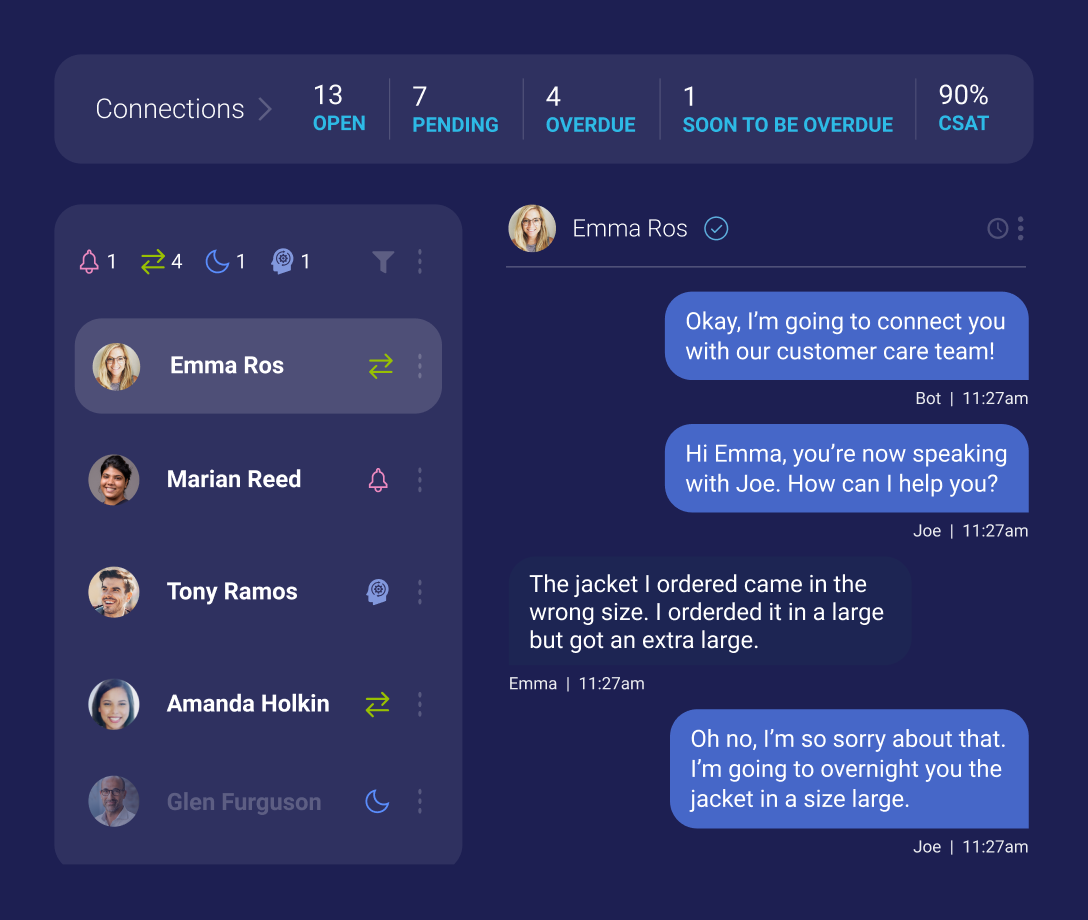 A single place to manage every conversation
Our agent workspace makes your team more efficient, surfacing interactions from emails, social media, messaging apps, and more in one spot — making Conversational AI for contact centers and all businesses easier to manage. Conversation history, consumer details, and other information is available in a single view, with dynamic prioritization that allows agents to manage multiple concurrent conversations efficiently.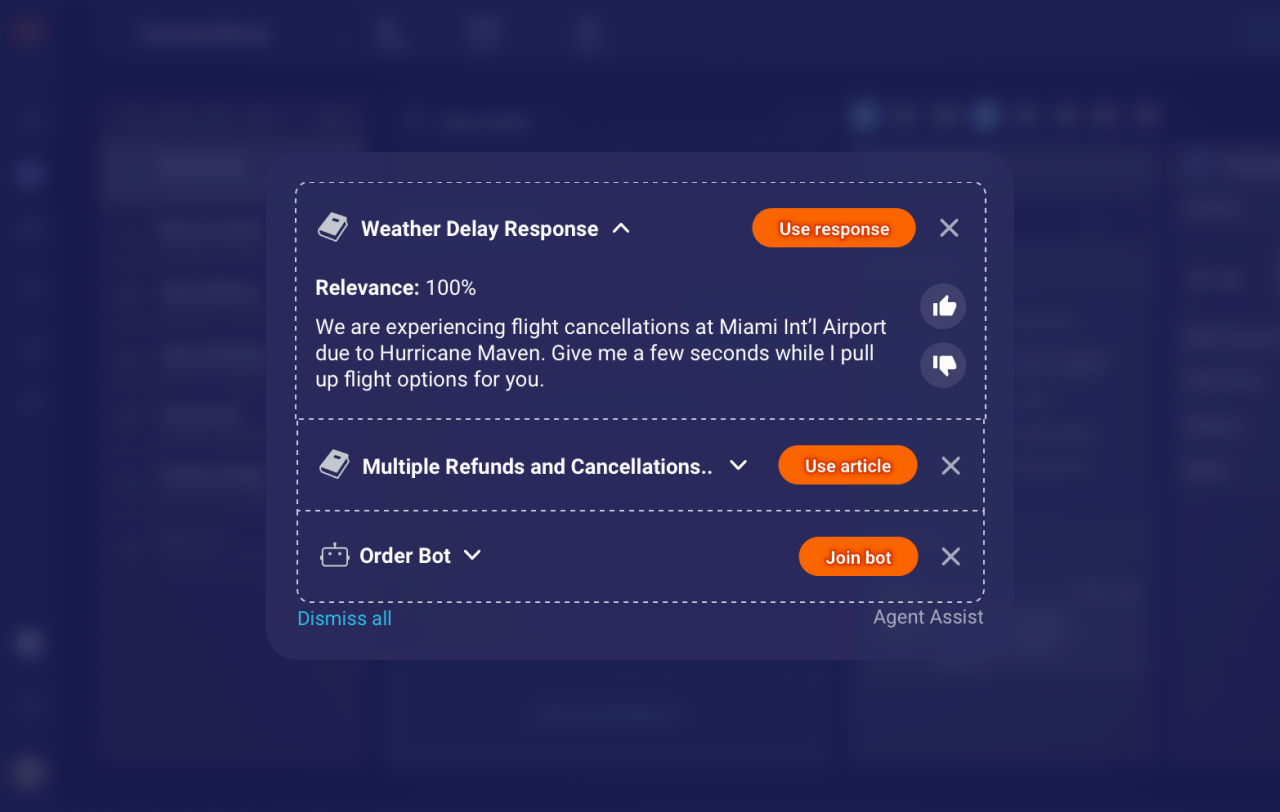 Recommended actions amplify agent productivity
Conversation Assist suggests the best content or bot to handle a consumer's intent. Recommendations are presented directly in the conversation flow to speed agent responses, and Conversation Assist uses machine learning to improve over time.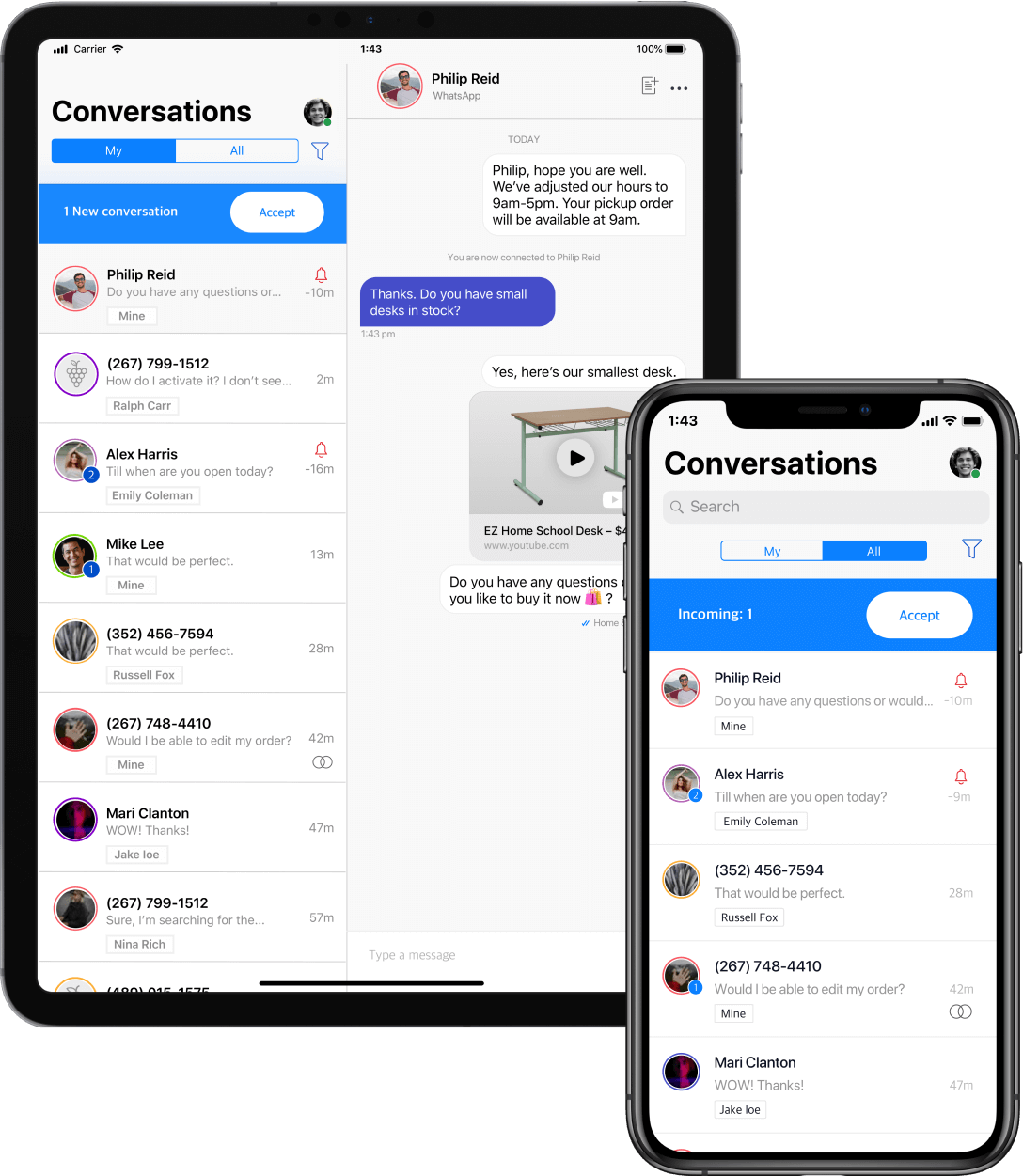 Mobile app offers on-the-go access
The mobile app gives your agents access to Conversation Manager from any iOS or Android device. It's simple, intuitive, and requires minimal training to get up to speed. It's great way to upskill in-store staff to handle messaging conversations quickly and can allow more flexibility for remote teams.
Monitor chatbot and agent performance in real time
Conversation Manager gives managers visibility into performance metrics for agents, chatbots, and every single conversation in one place. It also alerts them to conversations that require immediate attention with the ability to directly intervene as needed, especially helpful when managing Conversational AI for contact centers.