Blog
article
The 5 (or more) must-read blog posts of 2022
Browse stories featuring some of the best Conversational AI use cases and tips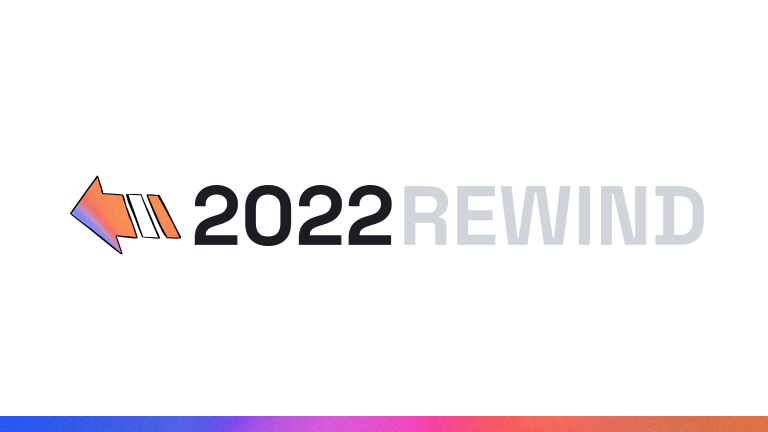 ---
Yeah, yeah. We know. End-of-year wrap-ups are soooooo cliché.
But bear with us because what we're giving you is useful, educational, and just might provide some insight on how brands can best use Conversational AI and automation, conversational commerce, and personalization in messaging to improve customer service (and more!). 
We're not just filling space here while our teams go on holiday break. We're helping brands get better and hone that artificial intelligence customer experience right up until the clock strikes midnight on 2022! 
This is our list of can't-miss blogs featuring Conversational AI use cases published this year — and that will make you smarter for reading. Happy holidays!
---
1. What's on the minds of today's customer service leaders?
In February, LivePerson hosted a peer exchange that included customer service executives from retail, travel, and more. This thought-leadership discussion focused on proactively working to streamline operations in contact centers to increase customer satisfaction and agent happiness.
As we all are on a constant search to be better for our customers, the strategies and best practices on handling customer queries discussed here are a must-read.
---
2. 6 ways a chatbot on WhatsApp will transform your business
WhatsApp has 2 billion — billion, with a "b" — active users, so chances are great that your brand's customers are already using the messaging platform. That makes it a no-brainer for a brand's customer engagement, right?
It's the perfect place to develop personalized customer experience at scale, which can build long-lasting connections and skyrocket sales. And this WhatsApp chatbot infographic features six ways brands can integrate LivePerson with the channel for their business messaging.
---
3. What is Conversational AI: How it started and where it's going
This year, LivePerson introduced a blog series called, "What is?" The idea behind these blogs was to educate people on some of the basics (and thensome) about Conversational AI chatbots, the customer data insight that conversational intelligence brings, personalization, and more. 
Among the most popular of the series was entitled, "What is Conversational AI?" It explored the past, present, and future of conversing with a Conversational AI system for a more convenient life.
---
4. Introspective Conversational AI: A chatbot that talks to itself
Another of the year's most popular blogs focused on Conversational AI, this time discussing self-learning chatbots. This has become increasingly popular and important as customers become less forgiving of bad interactions with brands — 73% of consumers will ghost a brand after just three or fewer poor customer experiences.
To improve Conversational AI bots, a level of introspection is required beyond the normal natural language processing, which reflects on behaviors, feelings, and thoughts. It is the crucial first step for active self-monitoring in a self-learning AI chatbot.
---
5. More Conversational AI use cases within conversational commerce
Our final link leads to an entire category of our blog. All year, conversational commerce was a hot topic, enough so that we even included it in our "What is" series here. 
So if you or your brand is looking for all things conversational commerce — from the basics to deep dives to best practices and Conversational AI use cases — you'd be wise to give this blog section a thorough browse.
---
We told you. If your brand is looking to step up its AI and automation game in the new year, these resources are a great place to start. And in 2023, we look forward to bringing you more valuable resources to help you and your teams achieve your customer engagement resolutions.
---