Blog
article
Customer communication preferences make PNC Bank's asynchronous messaging strategy even more successful
Allowing people to message at their convenience across digital channels has led to increased customer satisfaction overall, with 90% of customers resolving issues and questions without ever having to call the bank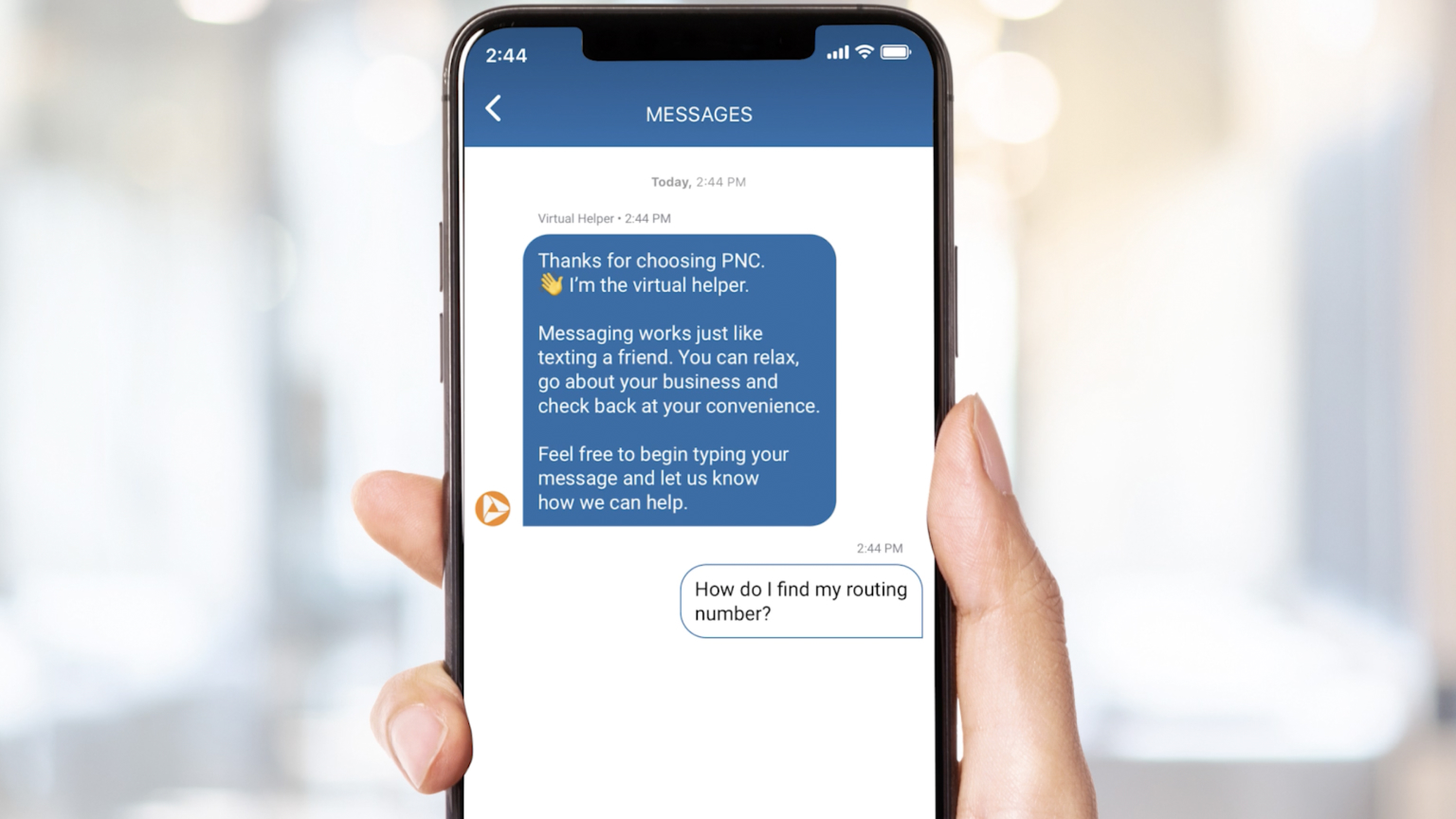 ---
Customers want to feel important and understood. They need timely resolutions and answers. And they want the option to communicate and stay connected in ways that are convenient for them. 
None of this should come as a surprise to any brand, but actually making it happen … well, that's a different customer experience challenge. Not an impossible one, though.
---
How PNC Bank adapted to customer communication preferences
PNC Bank, a nationwide financial institution, found a way to meet their customers' communication preferences with flexible, asynchronous messaging options. Starting in 2019, PNC began offering its customers the option to connect and message with agents directly from their phones, via in-app and web messaging, with the help of LivePerson's Conversational Cloud®. The success of that initial rollout led PNC to go a step further last year, taking what it learned from mobile, in-app messaging to upgrade customer communication on its website as well.
With these new solutions, conversations on mobile and web were no longer tied to live chat sessions, but instead unfolded over time, asynchronously, when and where it was convenient for the customer, similar to how people text with friends and family.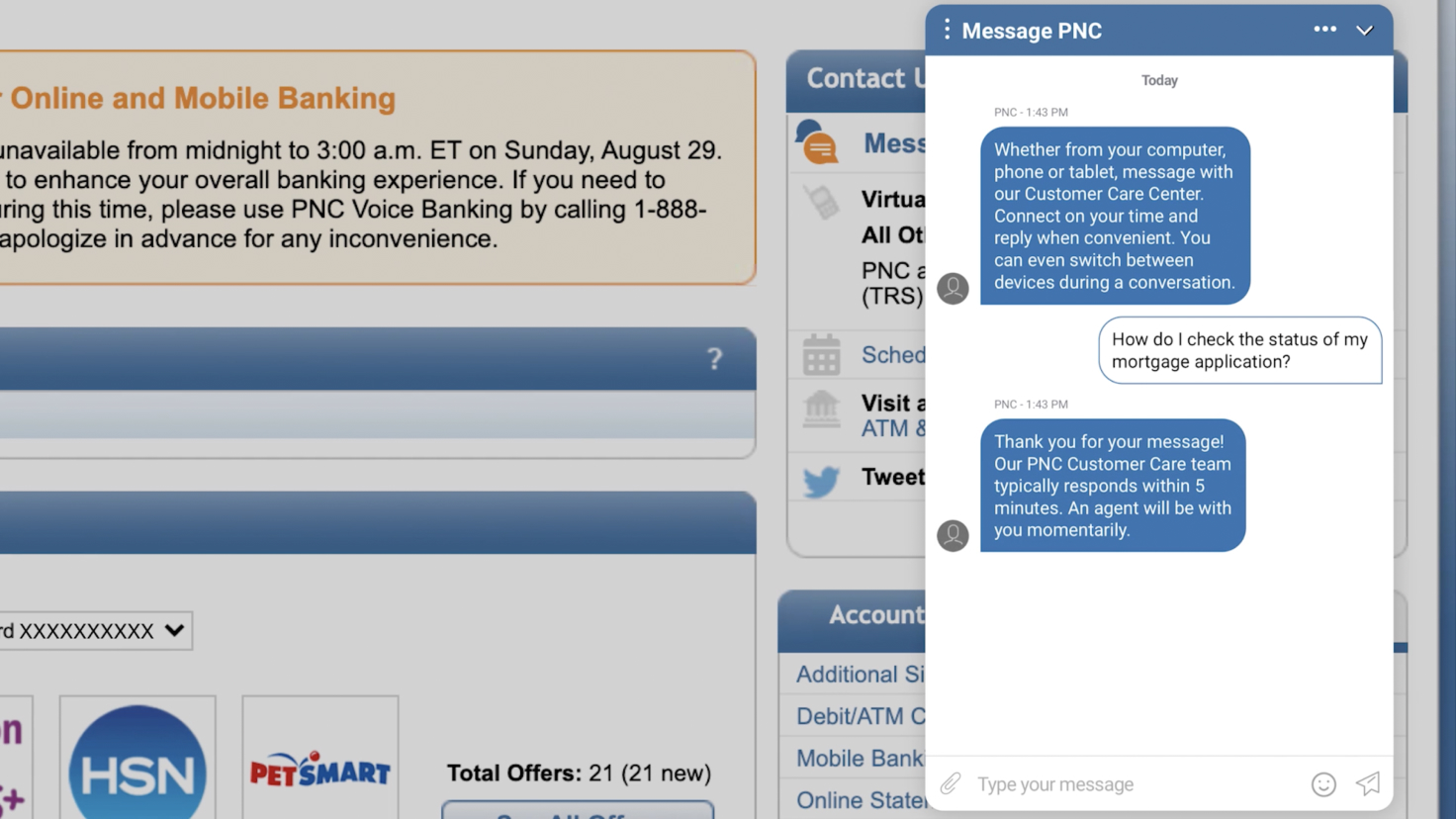 "We want our customers to contact us however they feel most comfortable, whether that's digitally, through our mobile app, or by calling us directly," Todd Barnhart, executive vice president, PNC, said in an article at Bank Automation News. "We've seen first-hand that some of our customers still prefer the human-to-human interaction over the phone. However, we've also experienced an increased trend in messaging volume. Either way, it's our goal to provide customers with personalized interactions to ensure we're meeting them where they are in their financial journeys."
---
The numbers support these asynchronous ways to send and receive communications
By the end of 2022, PNC will hold about 150,000 messaging conversations per month, up 577% since the program's inception. The asynchronous messaging channel has also maintained a customer satisfaction rate of over 80%, even during this period of explosive growth. For those who want to message, 90% get what they need without ever having to call in.
And all of this comes from a simple understanding: PNC's customers are in the driver's seat. 
"If they're messaging us, the worst thing we can do is message them back to tell them to call instead," says Barnhart. "If they begin a conversation on messaging, that's their preferred experience." 
Adopting this effective strategy around customer communication preferences, PNC has been able to increase live agent efficiency — a significant cost-cutting result — while building customer trust and loyalty.
---
---