Conversation Orchestrator
The best next action for automated conversations
Beyond intelligent routing, Conversation Orchestrator is an AI engine that determines the right resource — bot, human, or content — to deliver the best outcome at every turn.
Get a demo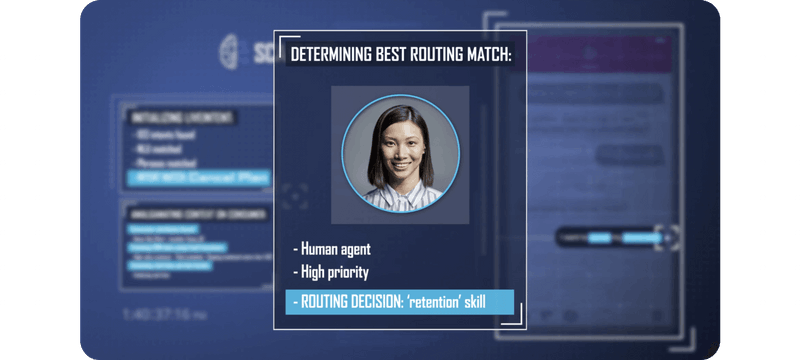 Automated, intelligent routing that personalizes customer journeys
Conversation Orchestrator's Dynamic Routing uses intent, consumer attributions, and operational context to route conversations to the best resource. This intelligent routing is policy-based, significantly simplifying implementation.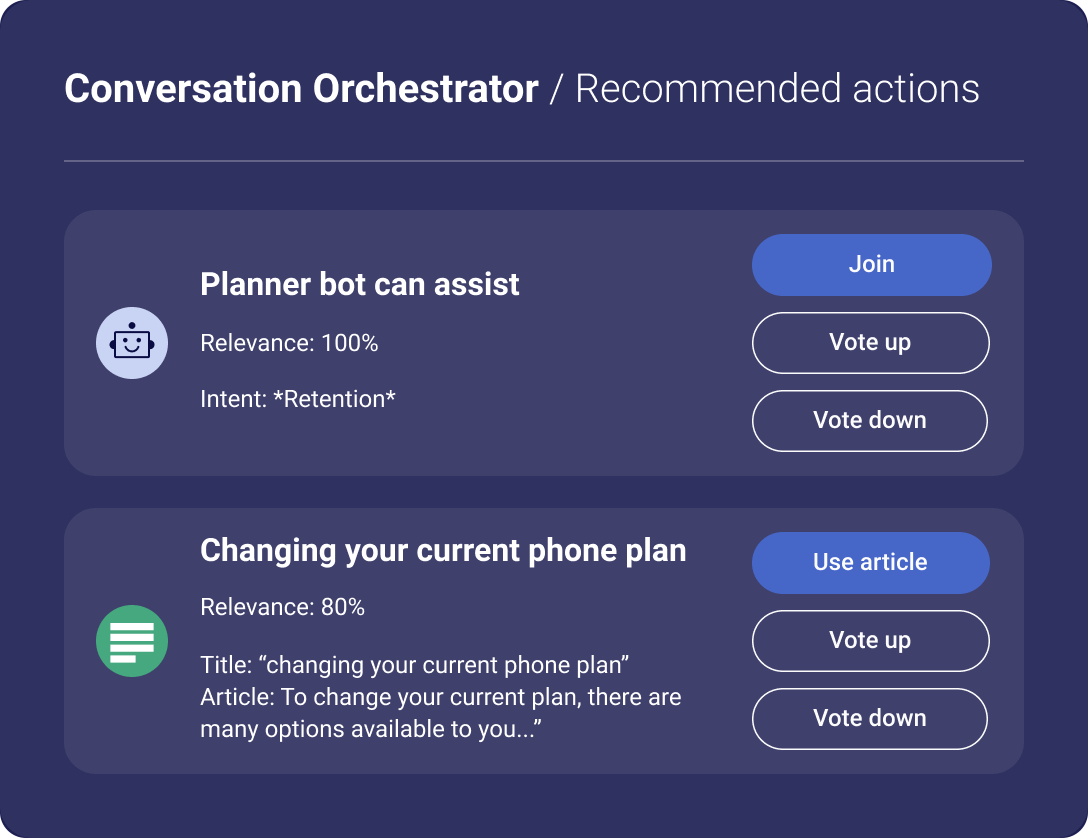 Recommended actions remove agent guesswork
After intelligent routing, agents are made more efficient with recommended actions from Conversation Assist, which automatically suggests the best bots or knowledge base content to assist in a conversation. Machine learning-based suggestions improve over time, based on results.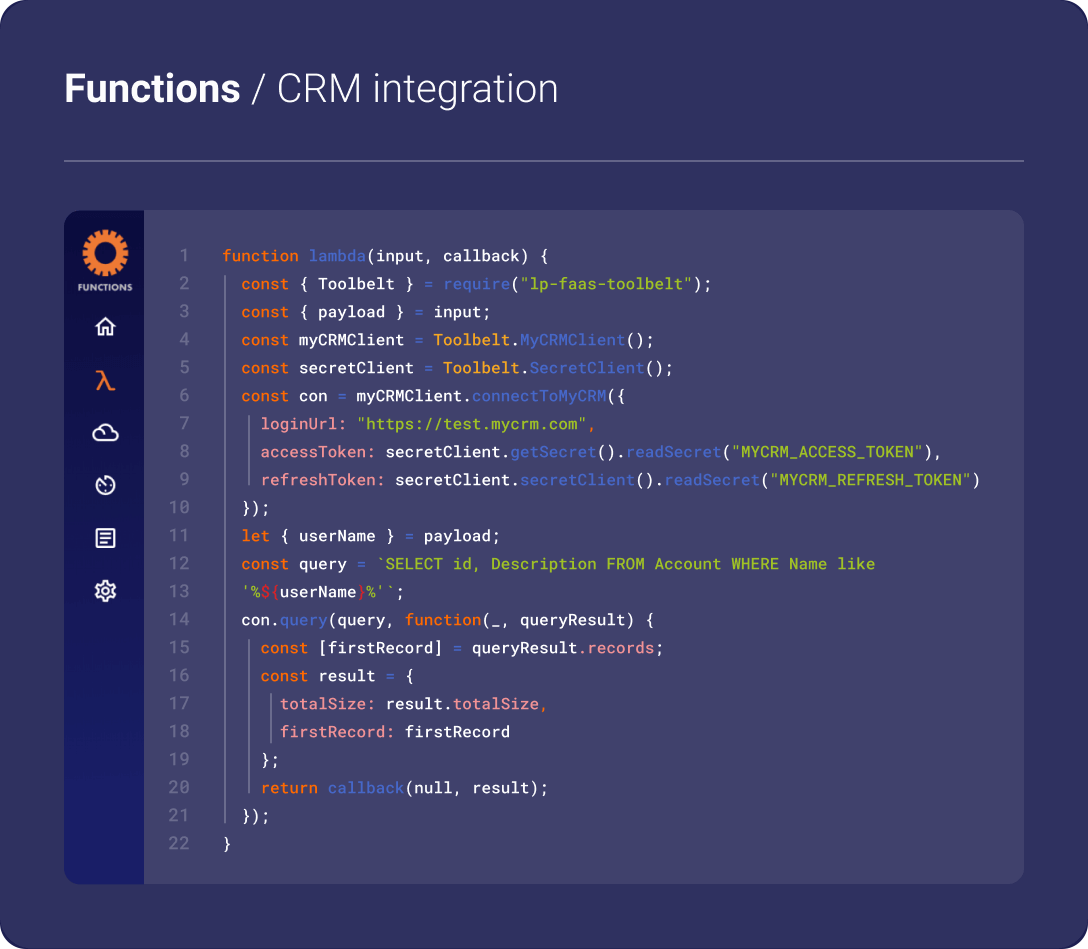 Connect back-end systems through Functions
LivePerson Functions shortens the time to integrate CRM or other business systems for intelligent routing and conversation orchestration. This allows businesses to use LivePerson's APIs without building and managing a separate hosting infrastructure.
Explore more about Functions