AI Voice Solutions
Unify interactions with voice and Conversational AI, creating personalized experiences
Modernize legacy voice solutions and telephony systems with AI-powered analytics, integrations, and messaging to create meaningful conversational experiences across all channels.
Discover VoiceBase
Discover Tenfold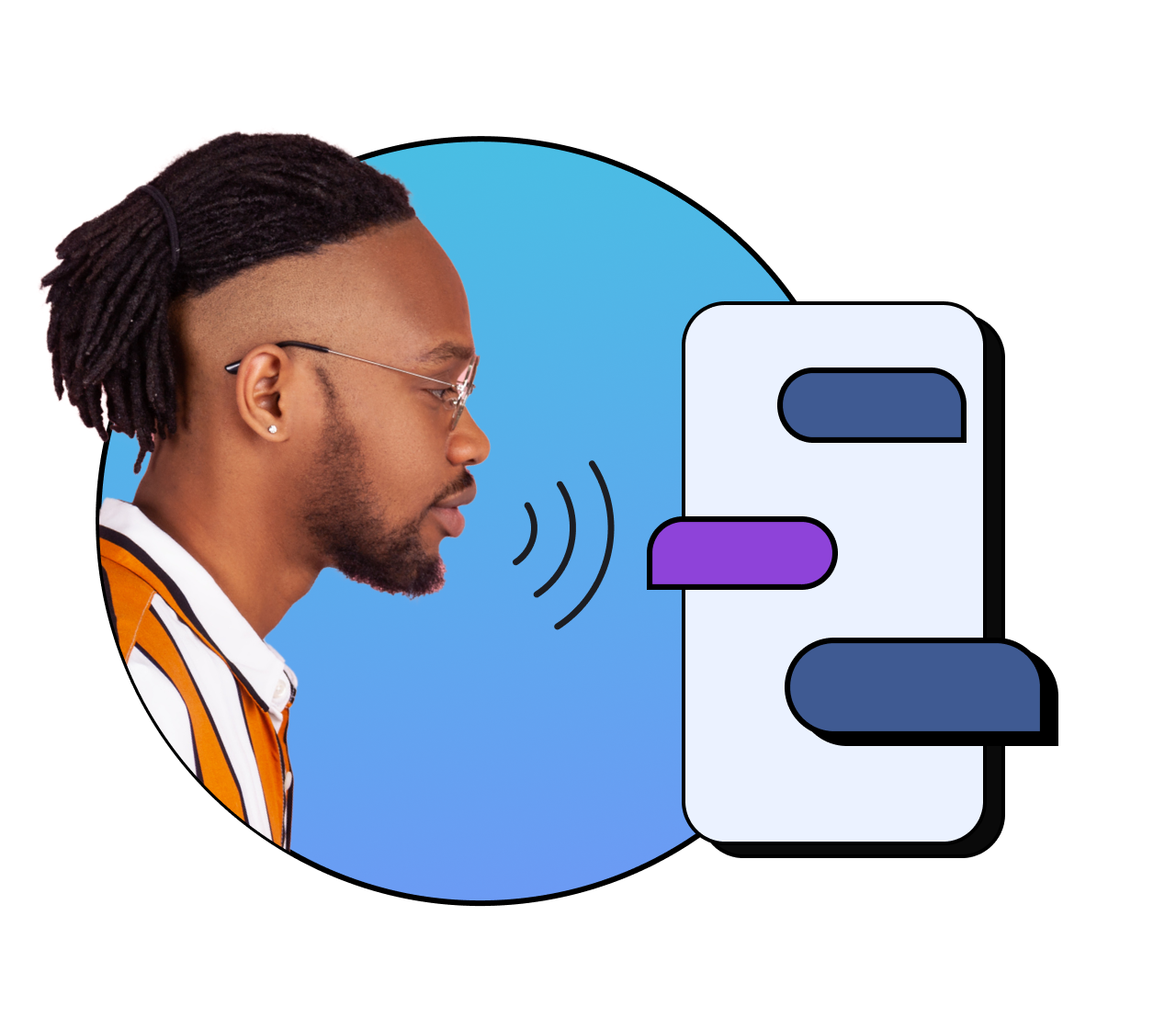 See what's possible with superior voice recognition and analytics
15%
reduction in average handling time
18%
increase in sales producivity
10%
reduction in average handling time
104%
increase in sales conversions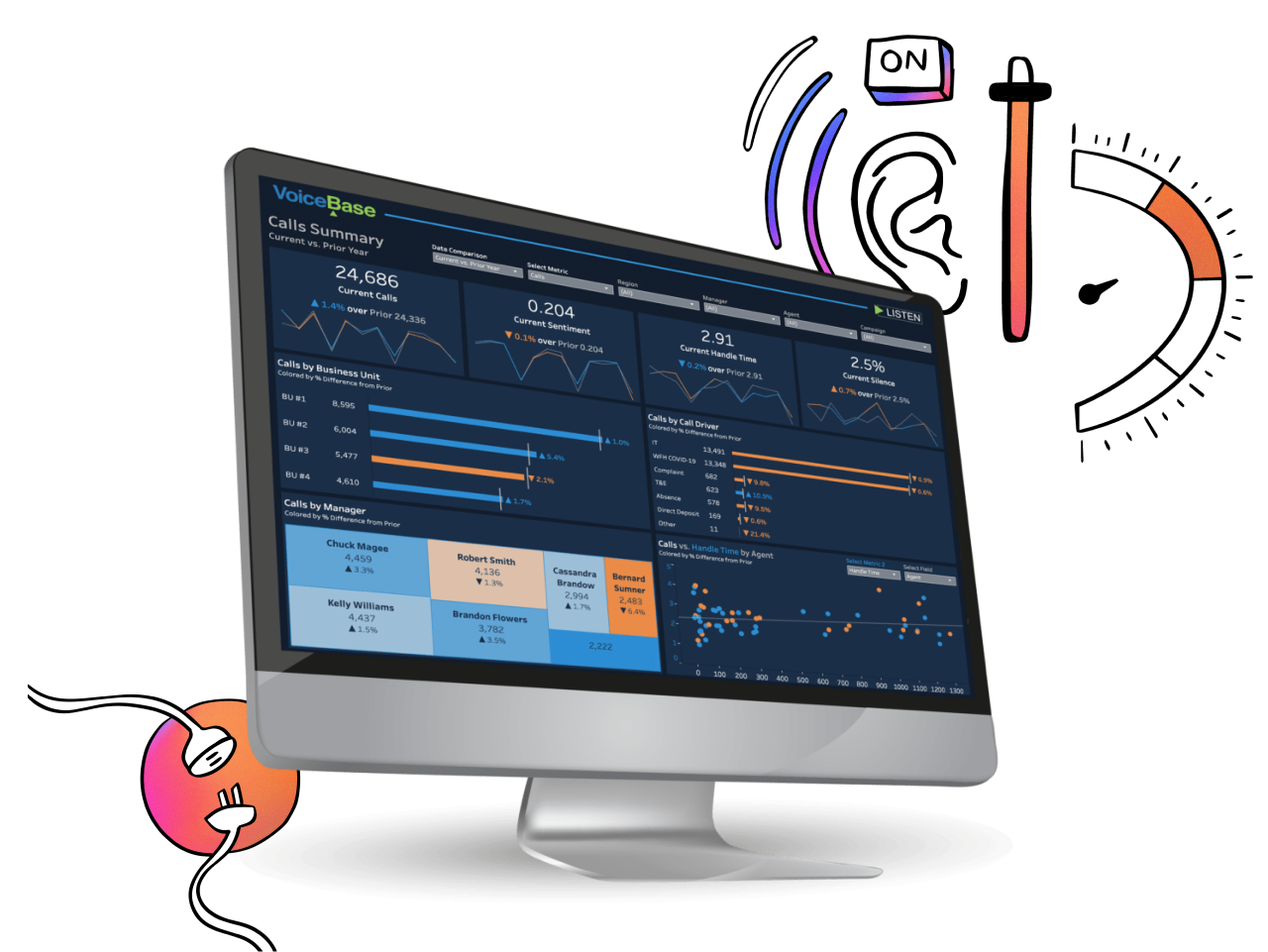 VOICEBASE
Transform human conversations into action with VoiceBase
Quantify customer sentiment and understand engagement with voice analytics. Then connect those insights across the entire enterprise to identify pain points, find quicker resolutions, and improve your customers' experience.
Read the case study
Understand the voice of the customer better
Analyze and quantify customer sentiment engagement from 100% of customer interactions across all communication channels, including voice, messaging, email, social, and more. Combine insights and metadata from conversations into a structure that is easy to consume.
Unleash the value of voice analytics across your organization with pre-built Tableau dashboards or visualization in any BI tool you choose for insights where you need them. This makes it possible for every department to impact improvements to the customer experience.
Automatically transform human conversations into easily interpreted data at scale for a full view of the voice of the customer.
Quickly and easily organize highly unstructured data and apply to calls in near real-time to better analyze call and conversation data.
Review calls with an interactive transcript, automated keyword and topic extraction, user-defined keyword spotting, ad-hoc search, and transcript editor.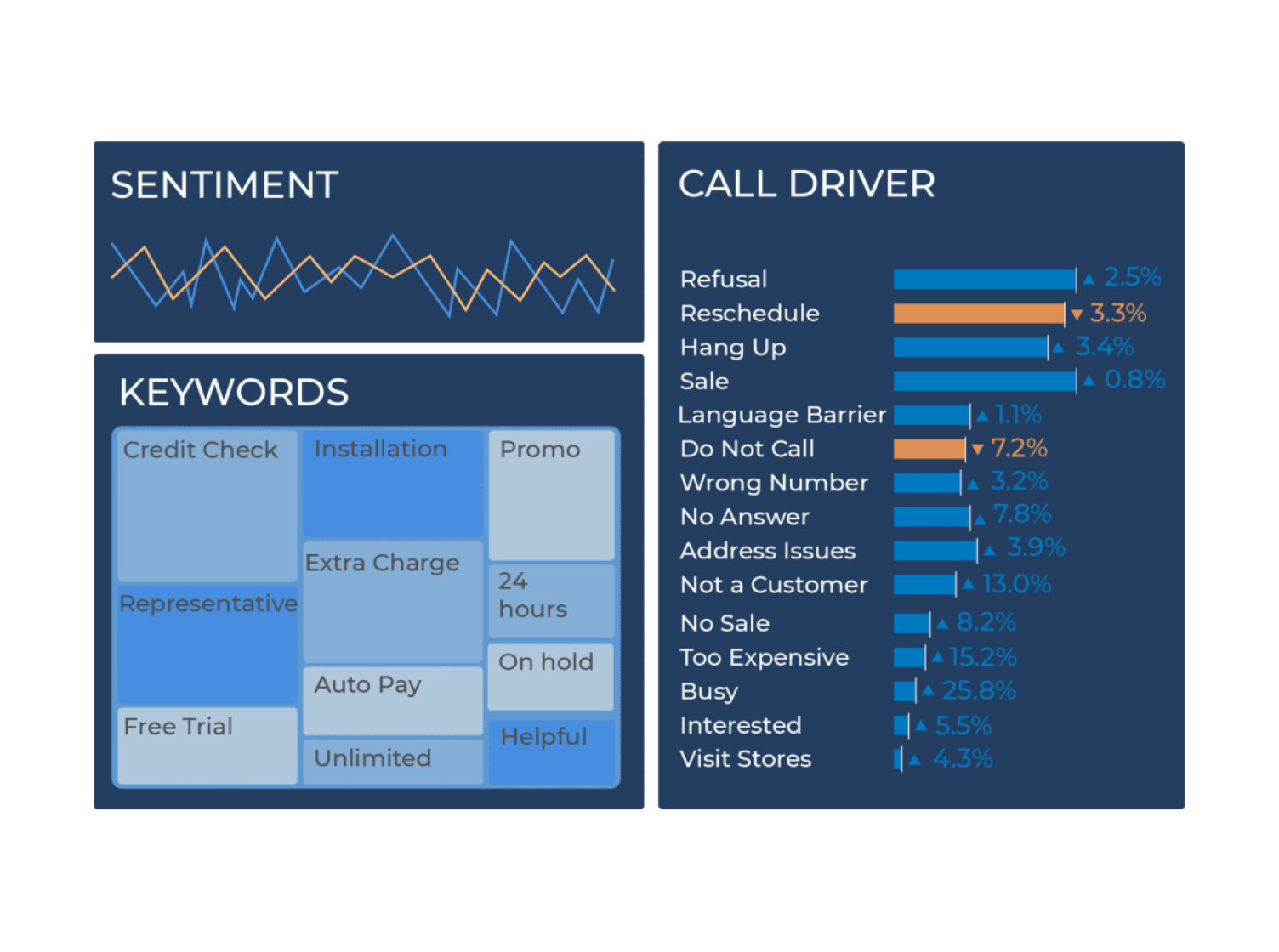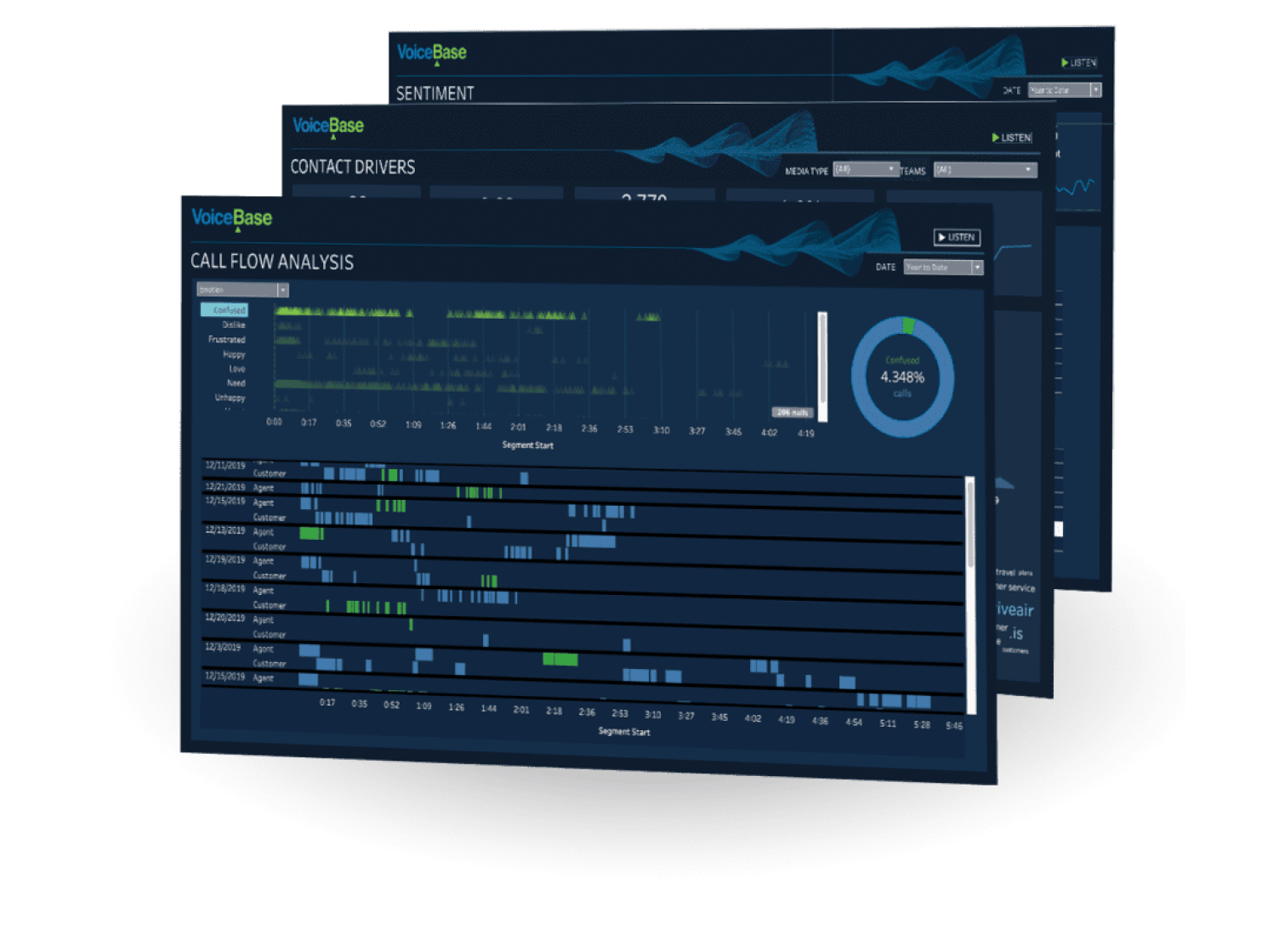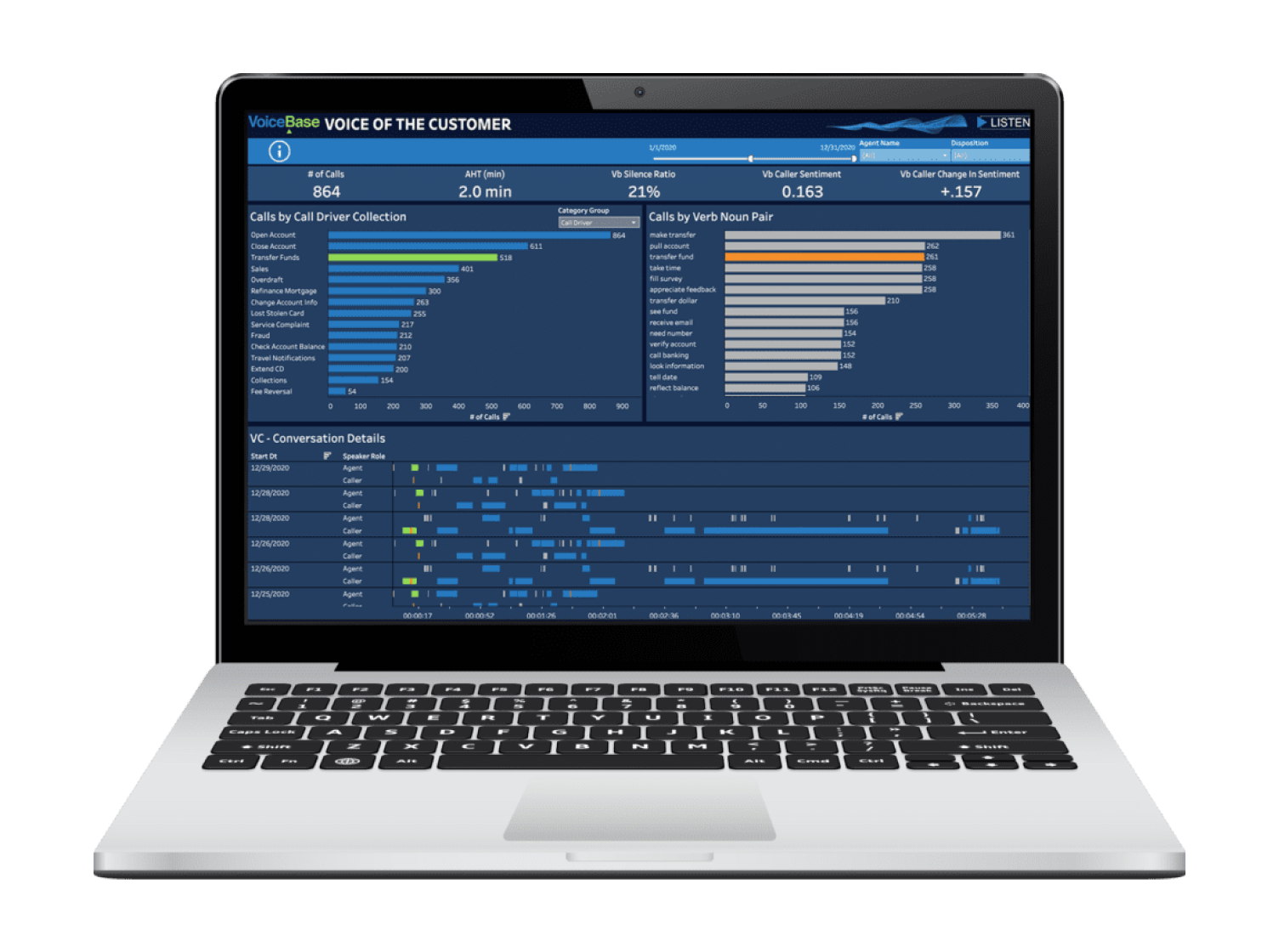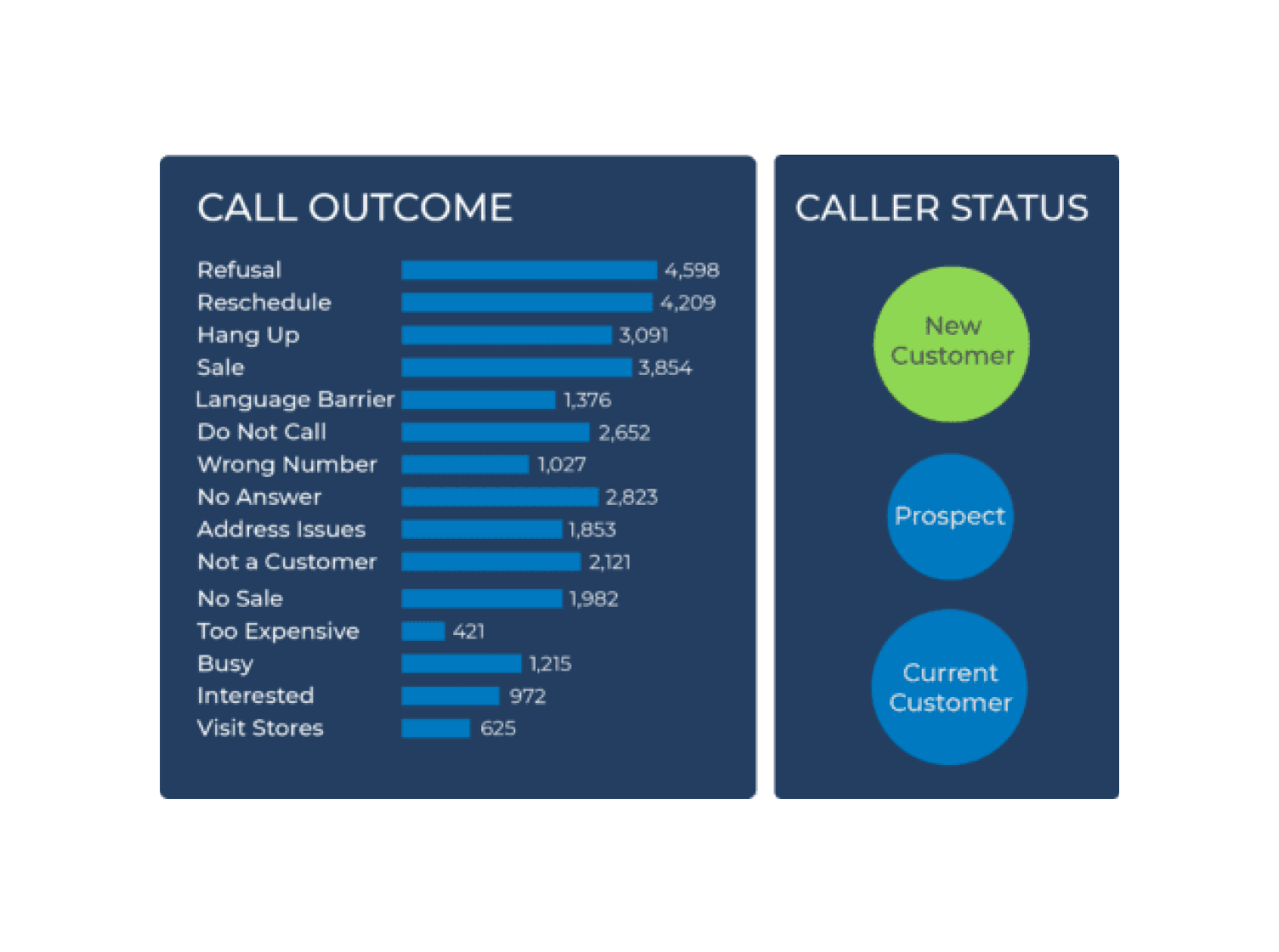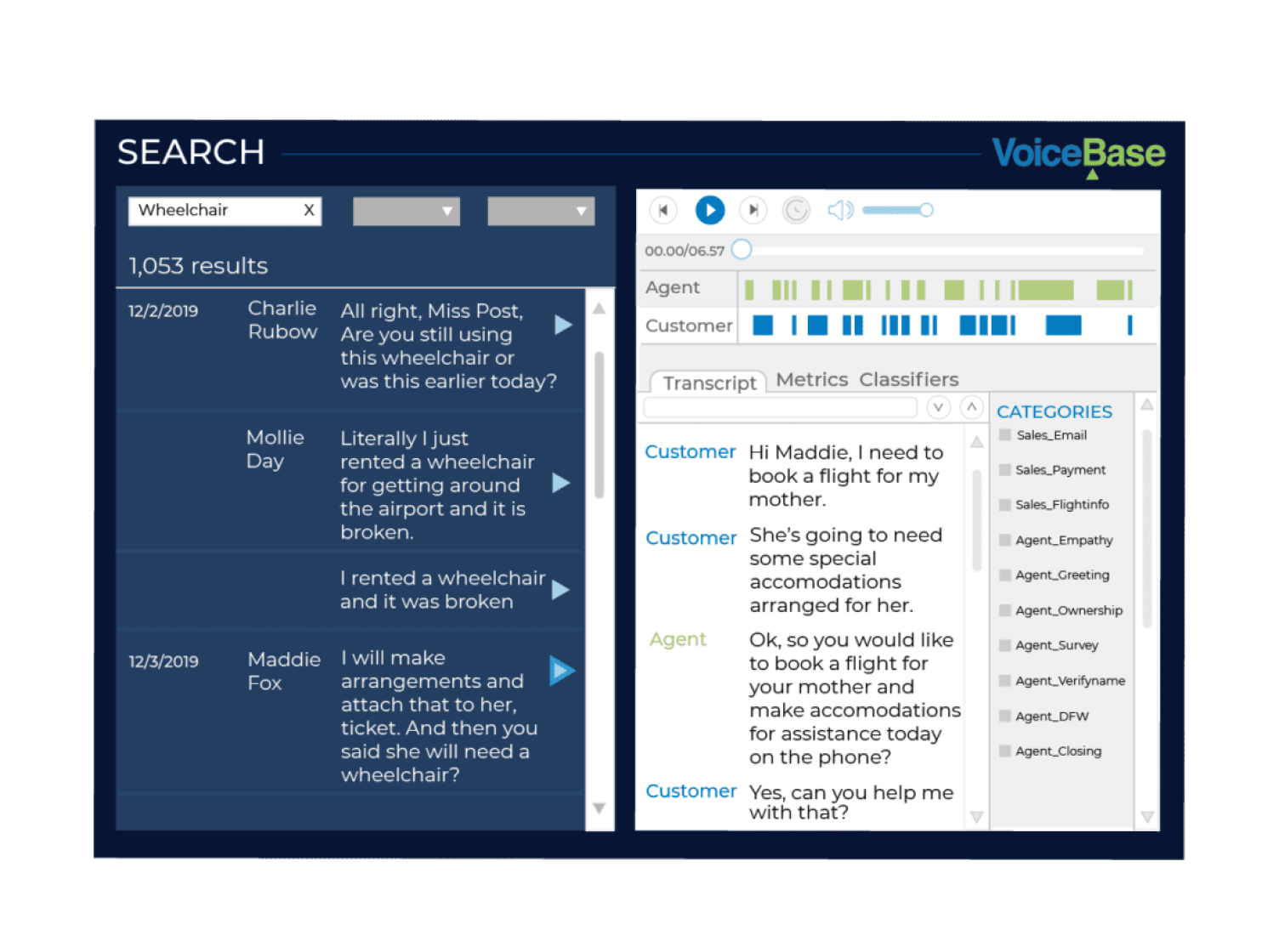 Boost productivity at scale
15%
reduction in average handling time
18%
increase in sales producivity
20+
hours saved per agent per month
42%
reduction in workflow steps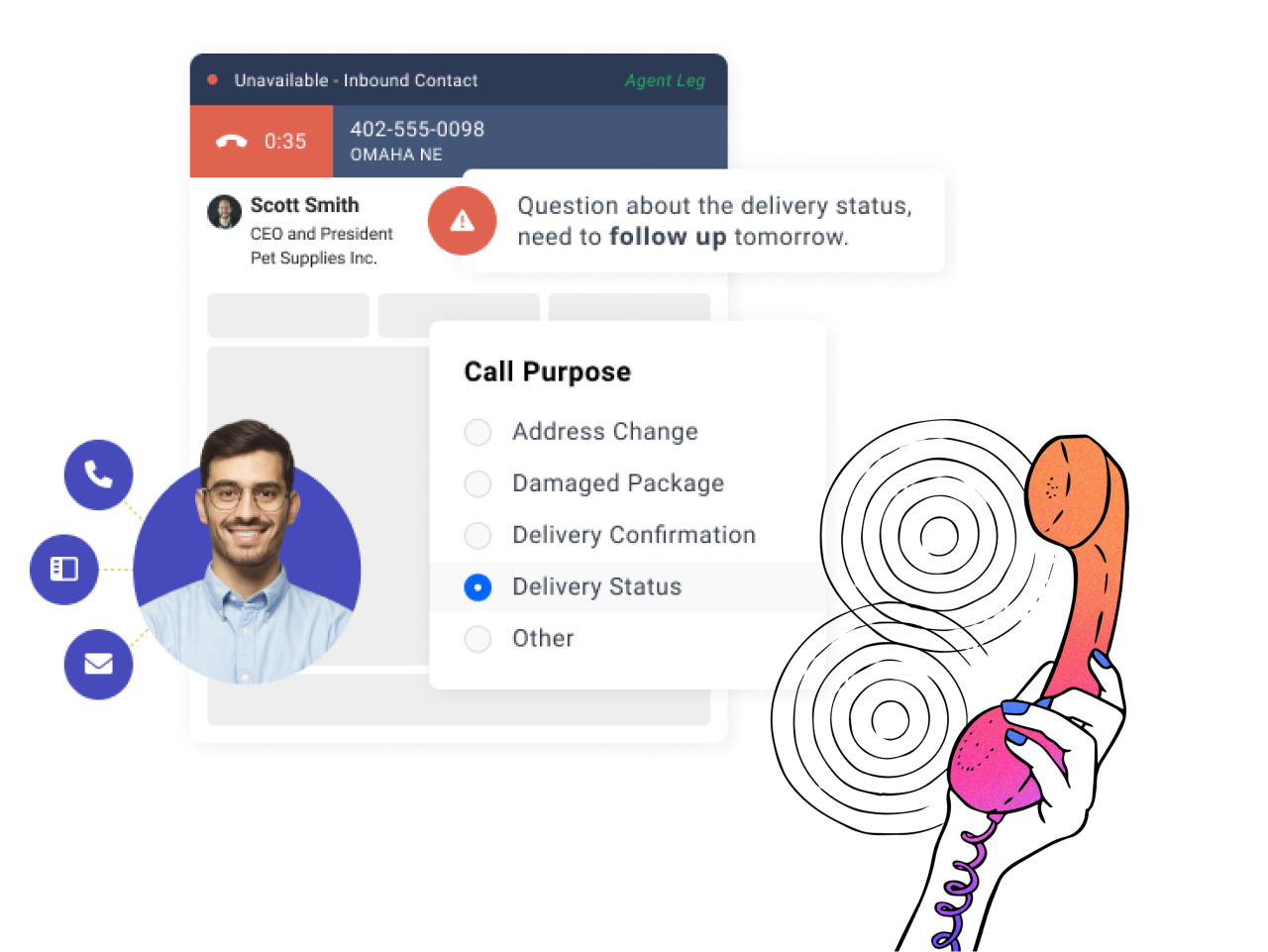 TEnfold
Deliver best-in-class customer experiences without replacing legacy systems with Tenfold
Empower agents with unified data that gives them a 360 degree view of each contact, delivering a more personalized customer service experience. Experience increases in ROI on existing systems with streamlined automation.
Watch a Tenfold case study
Unify your agent experience for efficient, personalized interactions at scale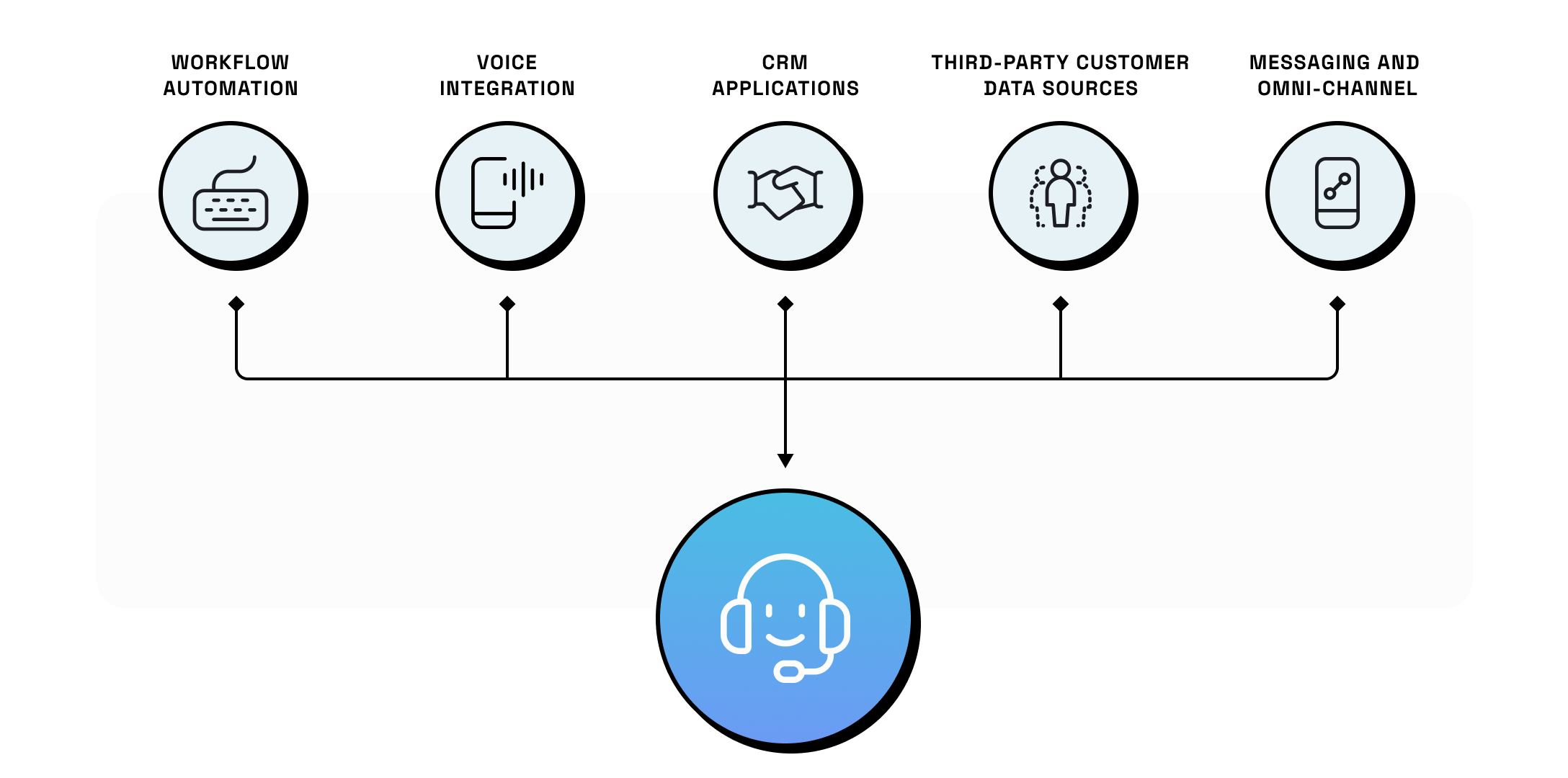 Deliver best-in-class customer experiences with Tenfold
Natively integrate CRM and telephony systems to supercharge the agent experience with a unified single point of access to critical information anywhere — embedded in a CRM, on the agent's desktop, or in your own integrated systems — enabling better customer relationships without impacting day-to-day operations.
Easily automate repetitive or simple tasks and streamline workflows by consolidating systems and eliminating manual data entry to increase agent productivity.
Provide agents with relevant customer context at the moment of interaction, including upcoming activities, historical interactions, open cases, and more for a more personalized experience.
Modernize customer experience tools and optimize agent productivity with no need to lift and shift from your existing voice telephony platform.
Connect systems of engagement technologies and systems of record to automate data capture and create a contextual view of each customer when it matters most.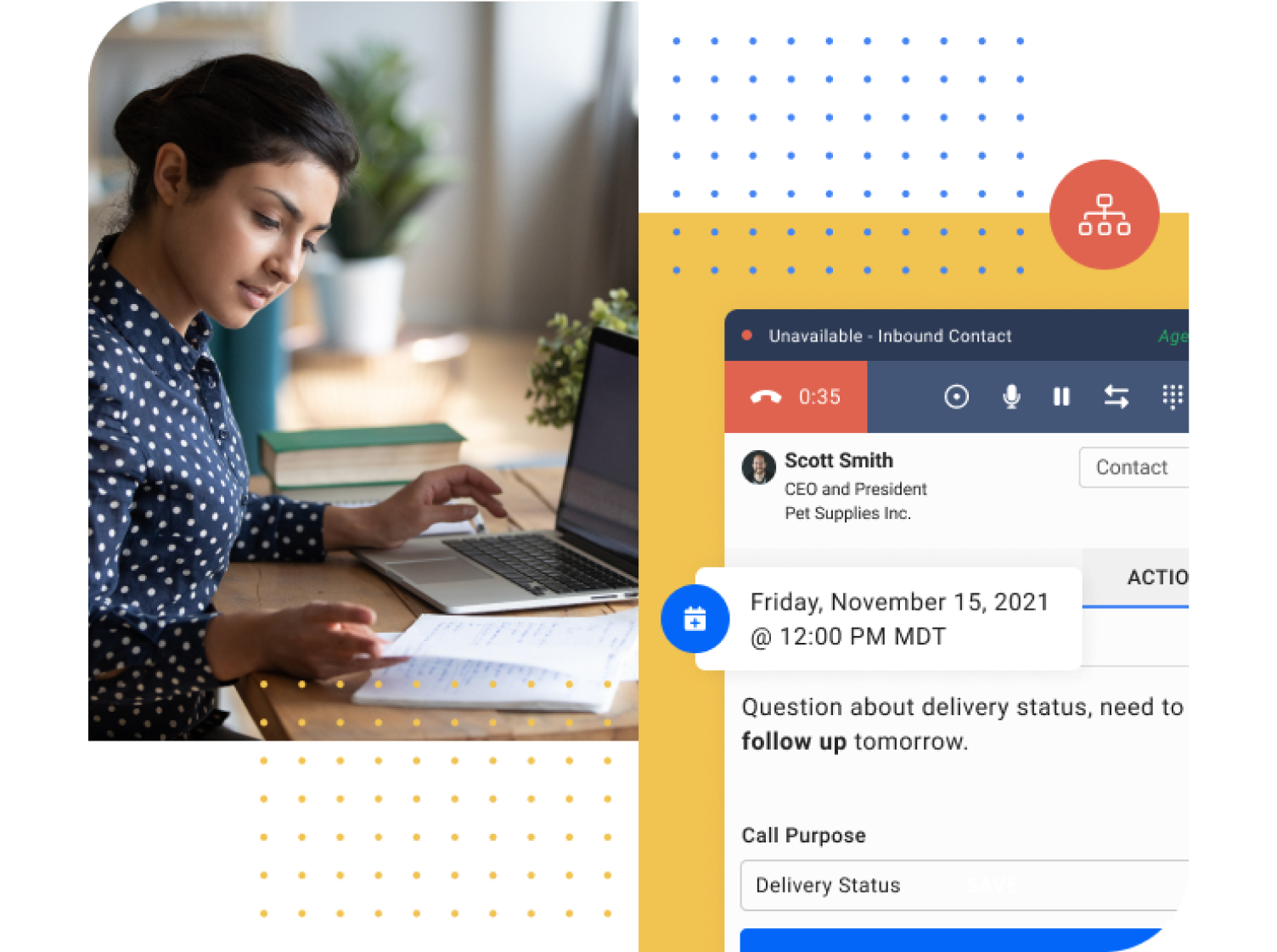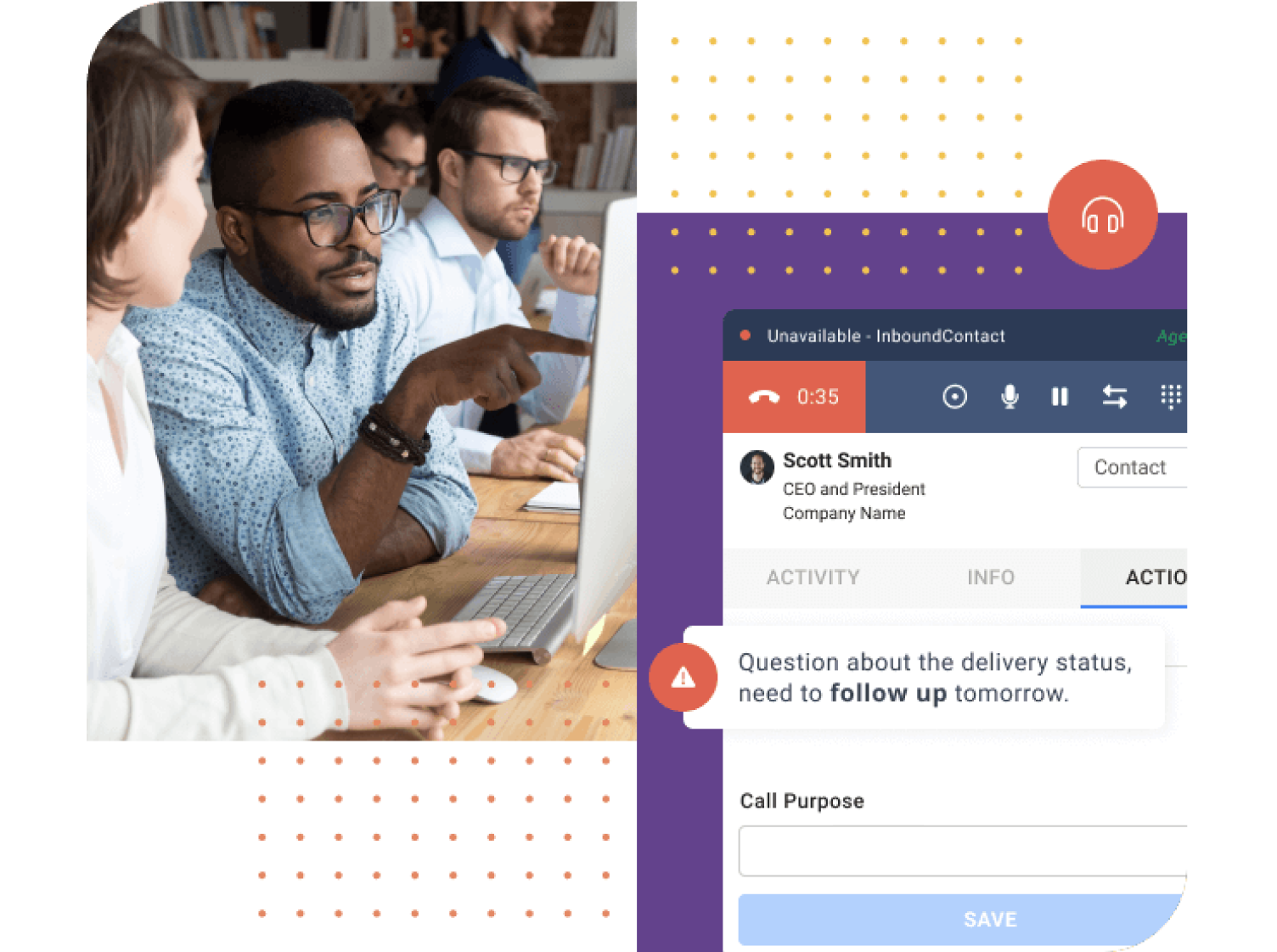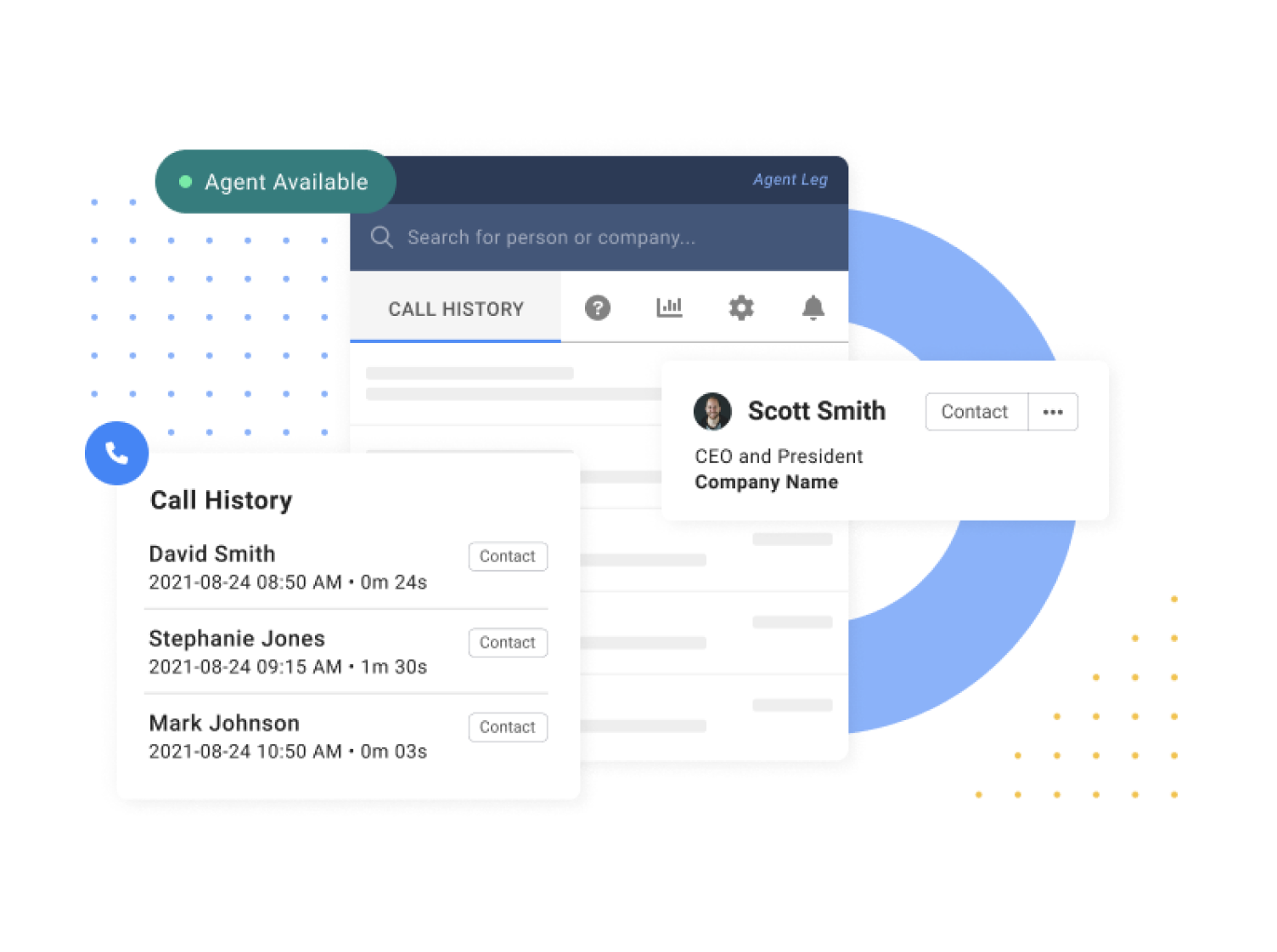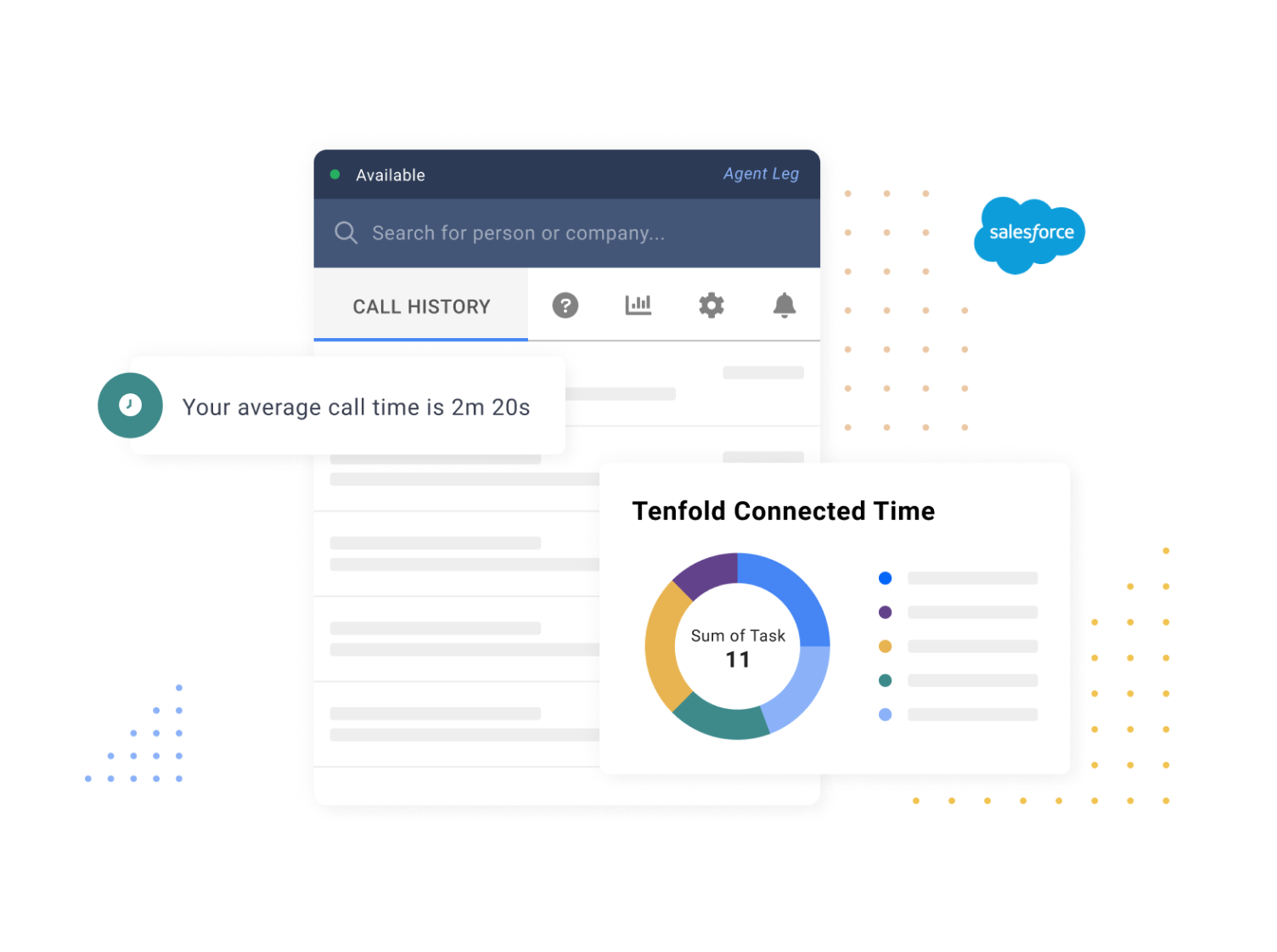 Case Study
See how Wayfair increased agent productivity by 20% in 6 months