In the News
LivePerson brings Conversational Commerce to the ball game with Aramark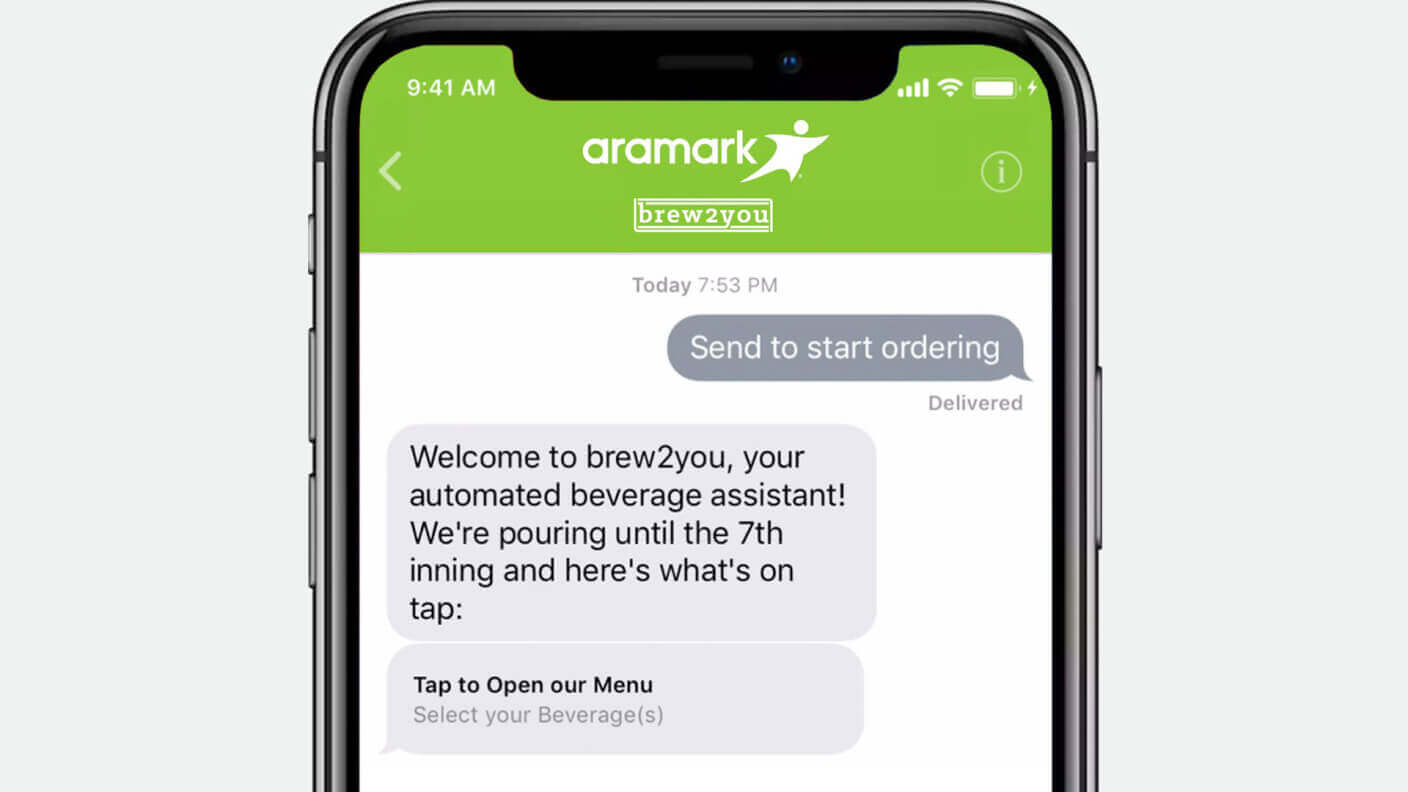 ---
Philadelphia Phillies fans at Citizens Bank Park got to experience a mobile ordering service recently, ordering select beverages using their iPhone without having to miss a play, stand in a long concession line, or download a separate app. Fans sitting in designated sections can simply scan a QR code to launch the Messages app and begin their order – enabled by Conversational Commerce.
This mobile ordering service pilot, conducted over the course of ten games (July 20-25, August 2-5), was powered by LivePerson's Conversational Cloud platform.
LivePerson allows brands to connect with their millions of consumers in the way consumers prefer to communicate: using conversational interfaces, such as SMS, Facebook Messenger, Apple Business Chat, WhatsApp, and in-home AI assistants. Through these conversational channels, consumers can get help and make purchases without having to go to a website or call a number – or in this case, wait in line and miss on-field play.
LivePerson uses human and artificial intelligence to scale brand-to-consumer conversations through Conversational Cloud, where conversations powered by AI are managed for many of the world's largest brands.
Aramark, the food and beverage provider for eight MLB ballparks, is the first sports concessionaire to pilot this modern mobile ordering service.
---
Read Aramark's announcement for more information.
‍
---