In the News
LivePerson wins top AI-powered customer service awards at the 2023 SIIA CODiEs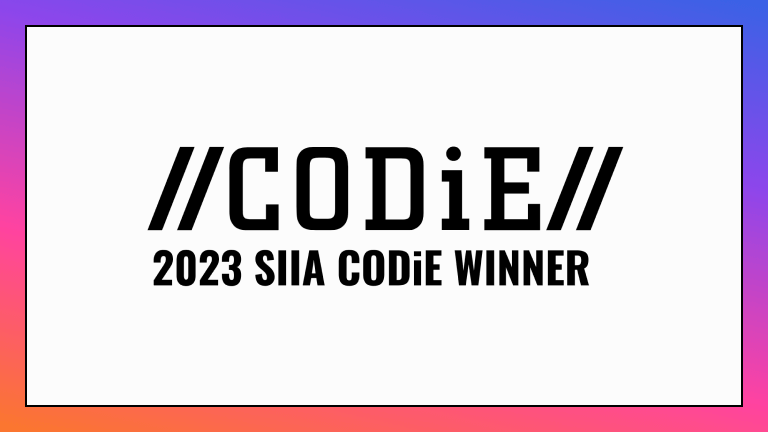 ---
Since 1986, The Software & Information Industry Association (SIIA) has recognized thousands of companies for producing the most innovative technology products. The prestigious CODiE Awards are known as the Oscars of the tech industry, second only to getting a Star on the Hollywood Walk of Fame.
---
Excellence through innovation
As a global leader in conversational AI, LivePerson is no stranger to success on the biggest stages in the world. Their products and solutions have continued to push the boundaries of innovation, consistently delivering award-winning, enterprise technologies for almost three decades. 
This year, the SIIA CODiE Awards celebrated LivePerson with awards in AI-powered customer service and AI-powered customer support solutions: 
🏆 Best AI-Enabled Content Solution: LivePerson's AI Search capability uses large language models (LLMs) and advanced natural language processing (NLP) to deliver the most relevant answers to customer questions and queries. 
🏆  Best Customer Service Solution: LivePerson's Conversational Cloud® platform provides safer, more secure brand-to-consumer conversations and is trusted to deliver a better customer experience by thousands of the world's top brands.
---
Don't look back: A step forward for customer experience
From the dawn of chat and messaging to the generative AI era, LivePerson has been connecting businesses and customers through conversation for nearly three decades.
"The truth is, not all AI is created equal. LivePerson's EAI approach, which makes the power of generative AI and LLMs accessible to everyone in ways that restore a sense of control and safety, truly raises the bar for AI-powered engagement. We're proud to have earned this recognition of our vision and technology from our peers in the AI and customer service industries."

~ Rob LoCascio, founder and CEO of LivePerson
LivePerson is honored to receive these prestigious awards for our AI-powered customer service solutions and be recognized alongside some of the most groundbreaking innovators in technology.
"The 2023 Business Technology CODiE Award Winners maintain the vital legacy of the CODiEs in spotlighting the best and most impactful apps, services, and products serving the business tech market", said SIIA President Chris Mohr. "We are so proud to recognize this year's honorees – the best of the best! Congratulations to all of this year's CODiE Award winners."
---
Want to learn more about LivePerson's industry-leading AI and how to implement it in your customer service strategy and beyond?
---