In the News
LivePerson rakes in 4 more awards in its quest to become one of the best customer engagement companies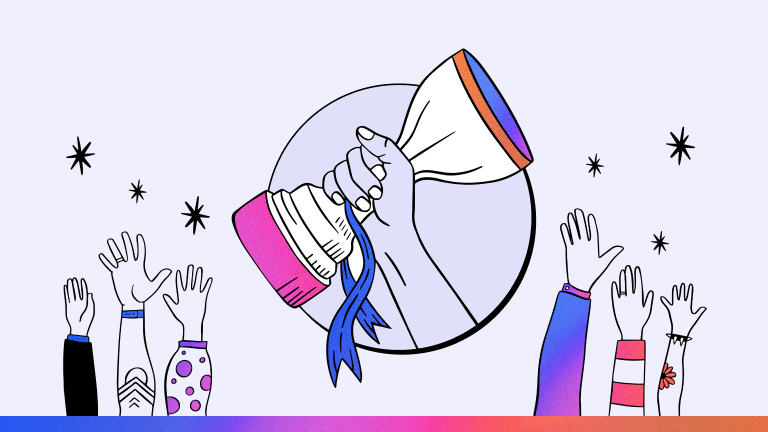 ---
As LivePerson continues to enhance its Conversational AI and customer engagement solution across the customer journey and all the messaging channels, top industry awards keep coming. In the last two months, our work to support customer service teams and customer satisfaction in general through improved, AI-powered engagement resulted in the following 4 awards:
Newsweek's 100 "Most Loved Workplaces"
Employee happiness can be a telling sentiment in any work environment, especially when it comes to brands aiming to lead the pack of the best customer engagement companies. That's why LivePerson is proud to have been named one of Newsweek's Most Loved Workplaces for 2022. This is the second year in a row that LivePerson has received this recognition, now ranking #44 on the publication's list of 100 companies for employee happiness and satisfaction.
Produced in collaboration with the Best Practice Institute, a leadership development and benchmark research company, the Newsweek rankings were determined after surveying more than 1.4 million employees from businesses with workforces varying in size from 50 to more than 10,000. 
"As an organization committed to growing and cultivating our employees as individuals and as part of a global team, we're extremely proud to once again be named to Newsweek's Most Loved Workplaces list," said Rob LoCascio, founder and CEO of LivePerson. "Our culture is embodied in four values that guide us every day: Dream Big, Help Others, Pursue Expertise, and Own It. We'll continue to live out these values together in our work building customer engagement solutions for the world's most innovative brands."
Companies were measured across five employee sentiment areas: how positively workers feel about their future at the company, career achievement, employer-employee value alignment, respect, and collaboration. In addition, factors including diversity, equity, inclusion, belonging, and response to the COVID-19 pandemic were analyzed in relation to those five areas.
In 2021, LivePerson was ranked No. 46 on the list.
---
Forbes Advisor Best Chatbots of 2022: Best for Omnichannel Messaging
LivePerson's work to continue pushing the limits of Conversational AI and create a Curiously Human™ customer experience has again been recognized by industry influencers, noting how our customer engagement solutions have become entrenched across a variety of industries such as marketing, sales, and ecommerce, to name a few. 
As noted by Forbes Advisor, "Chatbots are computer programs that mimic human conversation and make it easy for people to interact with online services using natural language. They help businesses automate tasks such as customer support, marketing, and even sales."
In part, LivePerson was chosen for its self-learning AI, natural language understanding (NLU), and annotation tools for customer interactions. One highlight was LivePerson's Conversational Cloud®, which helps businesses create bots and message flows without ever having to code.
"LivePerson is best known for its live chat capabilities, but it's so much more than that," Forbes wrote. "It's an omnichannel messaging platform that helps businesses engage with their customers across channels.
"What sets LivePerson apart is its focus on self-learning and NLU. It also offers features such as engagement insights, which help businesses understand how to best engage with their customers."
---
The 2022 CRM Conversation Starters: Top 5 Innovating CRM Company
CRM Magazine's Conversation Starters awards recognize vendors "that have garnered the most attention in the past year for their innovations and activity and, crucially, helped keep the conversation alive between business and customer."
CRM cited LivePerson's Conversational Cloud receiving recent upgrades that helped continue to make it one of the best-in-class solutions for managing customer interaction across entire customer relationships. 
"The new capabilities include advanced routing and self-learning technology, integrations with thousands of apps, sales attribution, and better ways to track and deliver conversational commerce," CRM said.
"LivePerson's new commerce capabilities help companies capture the massive opportunity of conversational commerce, attribute it correctly, and even automate commerce conversations."
---
2022 Speech Industry Awards: LivePerson Centers on Conversational AI
Recent demand for increased contactless technology has led to major advancements in the speech technology industry. As a result, Conversational AI is becoming more human-like in all forms of customer interactions, with more exciting breakthroughs still to come.
That led LivePerson to be named a 2022 Speech Industry Award winner for its developments in Conversational AI and the Conversational Cloud. 
Speech Technology, the publication behind the awards, noted LivePerson's Contact Center Conversation Mining for tracking, measuring, and optimizing customer experiences, as well as Conversation Assist, which provides agents with AI-driven, real-time recommendations for inserting content and bots directly into customer conversations. It also acknowledged LivePerson's acquisitions of VoiceBase, which provides real-time speech recognition and customer engagement analytics, as well as Tenfold, a customer engagement platform that integrates voice and messaging communication systems with leading customer relationship management (CRM) and support services.
---
Read more about LivePerson in the news
---