Call Reduction guide for Travel
Call reduction strategies that make traveler satisfaction soar
Enhance the traveler experience while decreasing call volume and conserving resources. Discover how with 7 AI-powered call deflection strategies tailored for the travel industry.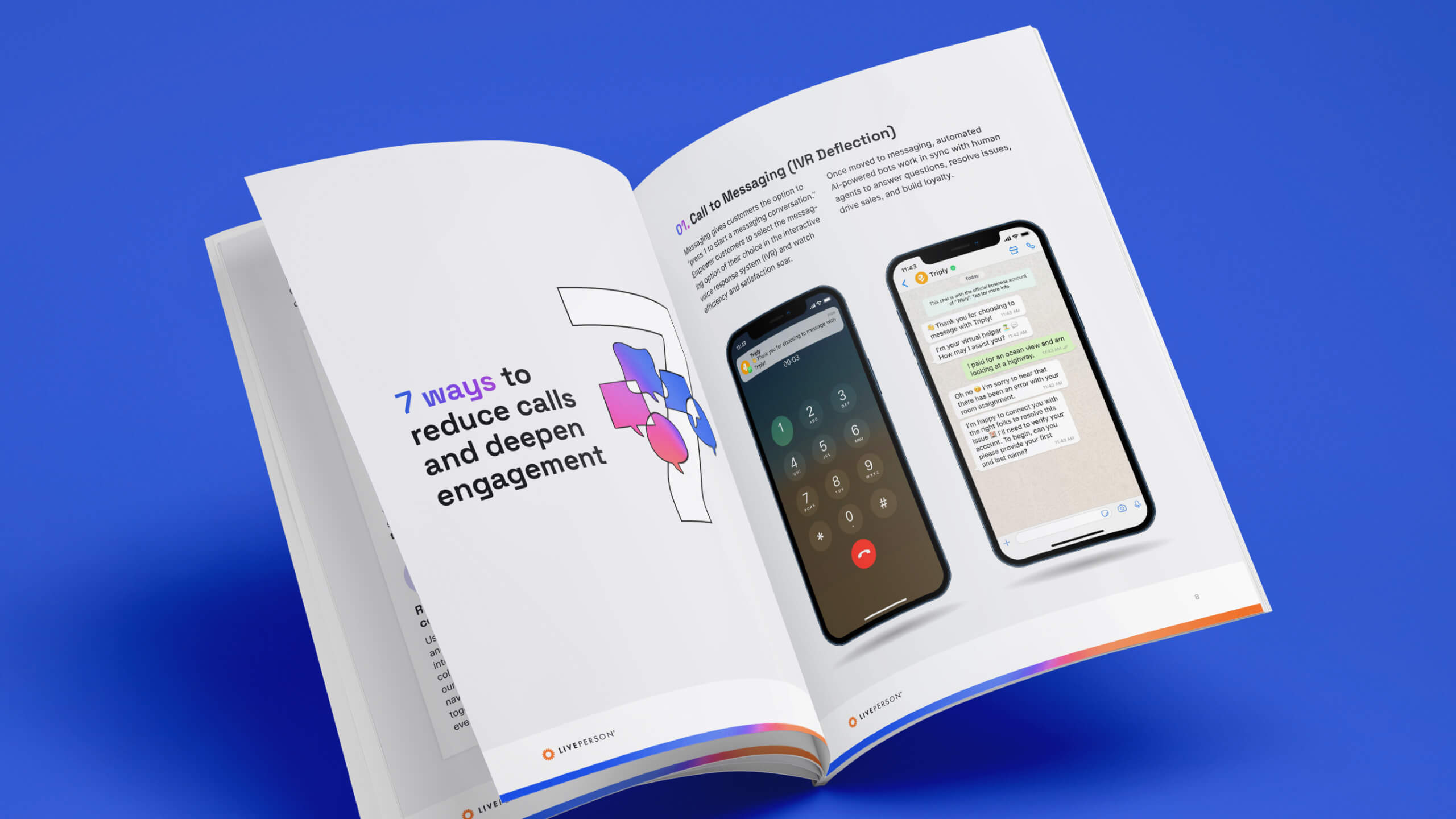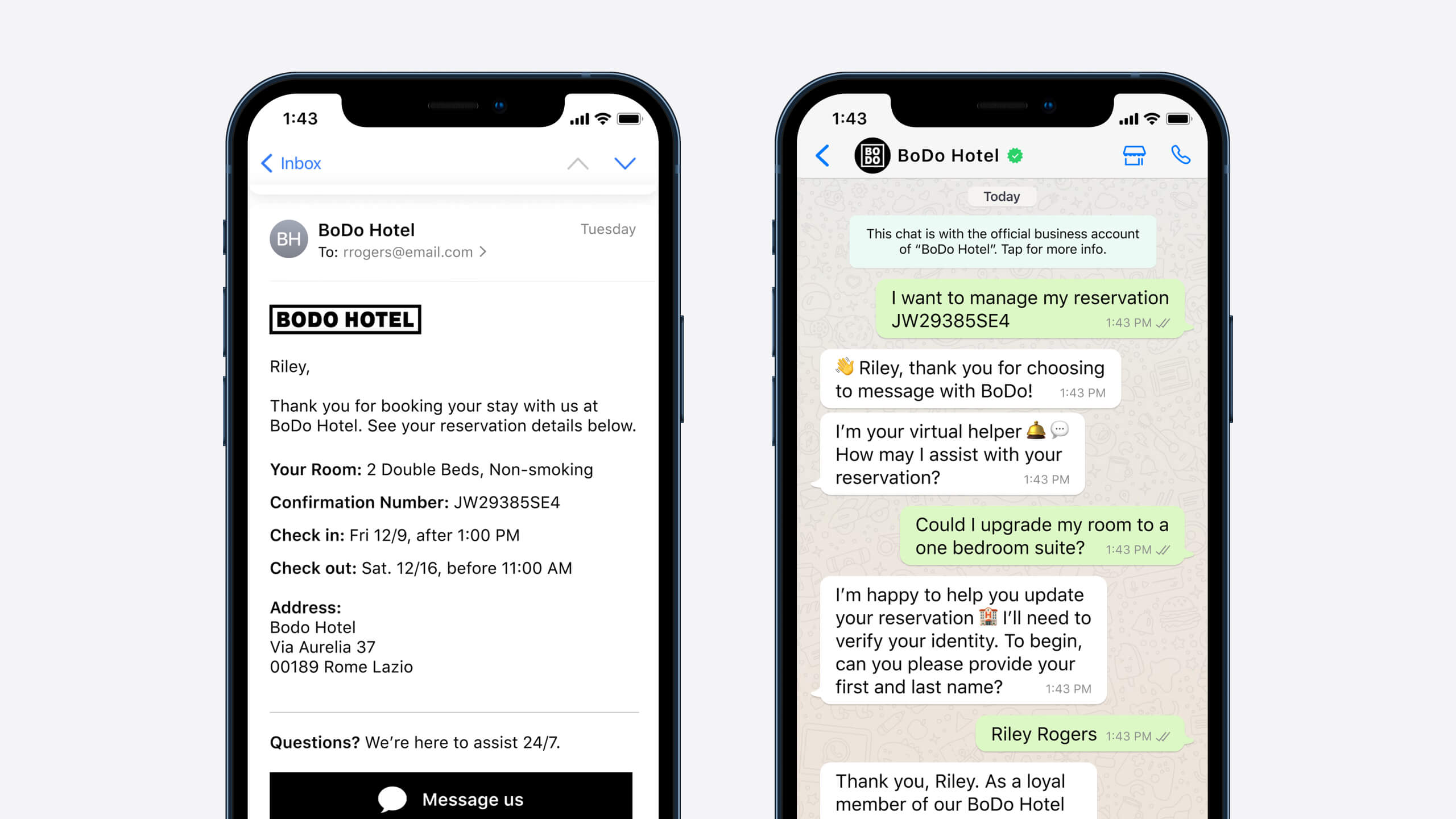 Unlock customer satisfaction and cost savings with personalized messaging
In today's digital age, travelers demand an effortless and personalized customer experience from the moment they plan a trip to the time they return home. But with operational expenses on the rise, many businesses struggle between cutting costs and delivering a richer traveler experience. 
The truth is, you don't have to choose. 
LivePerson's AI-powered call deflection allows you to seamlessly deliver personalized traveler engagement across digital channels while achieving a better bottom line
Interested in learning how to save costs and secure loyal travelers with AI-powered digital customer service and fewer customer calls? Complete the form above to access our guide.
Download now