Success Story
The world's first Conversational Bank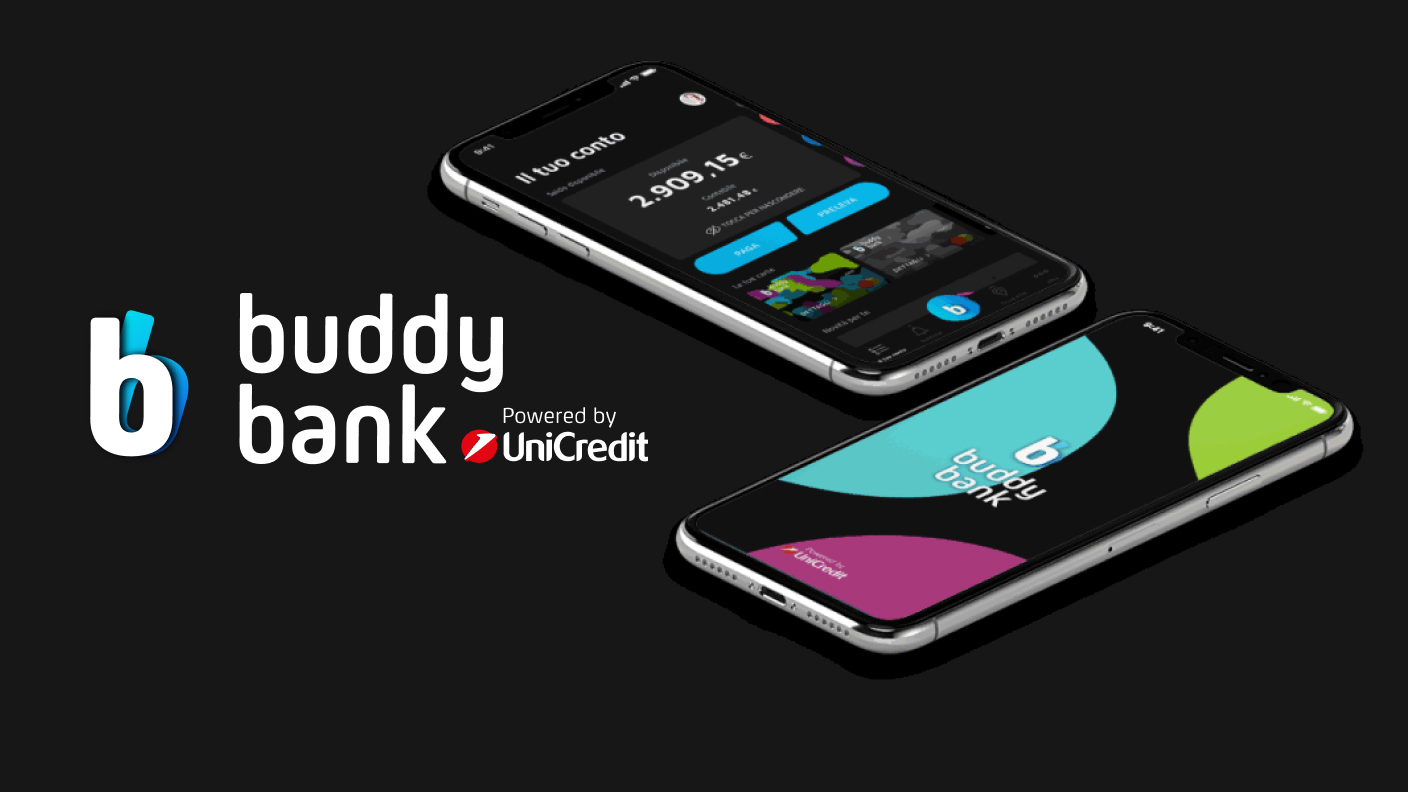 ---
buddybank: A unique approach to banking
Buddybank launched in 2018 as a fully conversational bank, using LivePerson's in-app messaging to engage with customers through an iPhone app-based bank, providing a 24/7 concierge-service to assist with customer requests. Since its inception, the bank has been growing by hundreds of new customers per day, with customers regularly sharing their experiences on Instagram. This is due to a new and unique approach to banking, where customers are offered reliable, secure, and trusted banking services in combination with a 24/7 concierge — ready to help them plan the most important experiences of their lives.
A subsidiary of UniCredit, buddybank does not have a phone number, or extensive FAQs to search through — every request is handled directly within a conversation. Since its inception as an iPhone app-based bank, the buddybank team was joined by Claudia Vassena, head of buddybank, who by introducing Apple Business Chat, continues buddybank's desire to use technology to be even closer to its customers. Messaging creates a unique connection with buddybank's customers, elevating the relationship to a trusted partnership. Following the successful launch of the world's first Conversational Bank, and driving success through Apple Business Chat, buddybank is looking at new ways of leveraging automation to create an even stronger bond with its customers and support the human agents working 24/7 to prove that their bank is not just a service provider, but a partner for life.
"Digitization and technology innovation play an increasingly big part in the banking sector; but as we all move faster than ever, we realise the need for meaningful human interaction – even with our bank."

~ Claudia Vassena, Head of buddybank
76%
are new UniCredit customers
30 sec
avg wait time for 1st response
---
A few of buddybank's extraordinary customer stories
The baptism
Three hours before the baptism ceremony, a customer realised he had not purchased a gift for his friend's son. Thanks to buddybank, a wonderful rocking horse was delivered to his office in record time.
The lost scarf
During a stay in London, a customer forgets her beloved scarf in a restaurant near the center. The day after, once returned to Italy from the business trip, the customer gets her scarf delivered to her home thanks to buddybank.
The tailored costume
At the end of the school year, a client's son searches for a very special costume. After having looked in many shops, the hopeless father turns to buddybank for help. In a few days, the child receives a strange package: it was his tailormade costume, crafted by a dressmaker.
"As we add new customers every day, we are scaling our operations quickly, and are achieving incredible customer satisfaction rates, exceeding anything ever seen before."

‍~ Marco Puccioni, Head of Concierge, buddybank
---