Case studies
KDDI boosts customer satisfaction to record high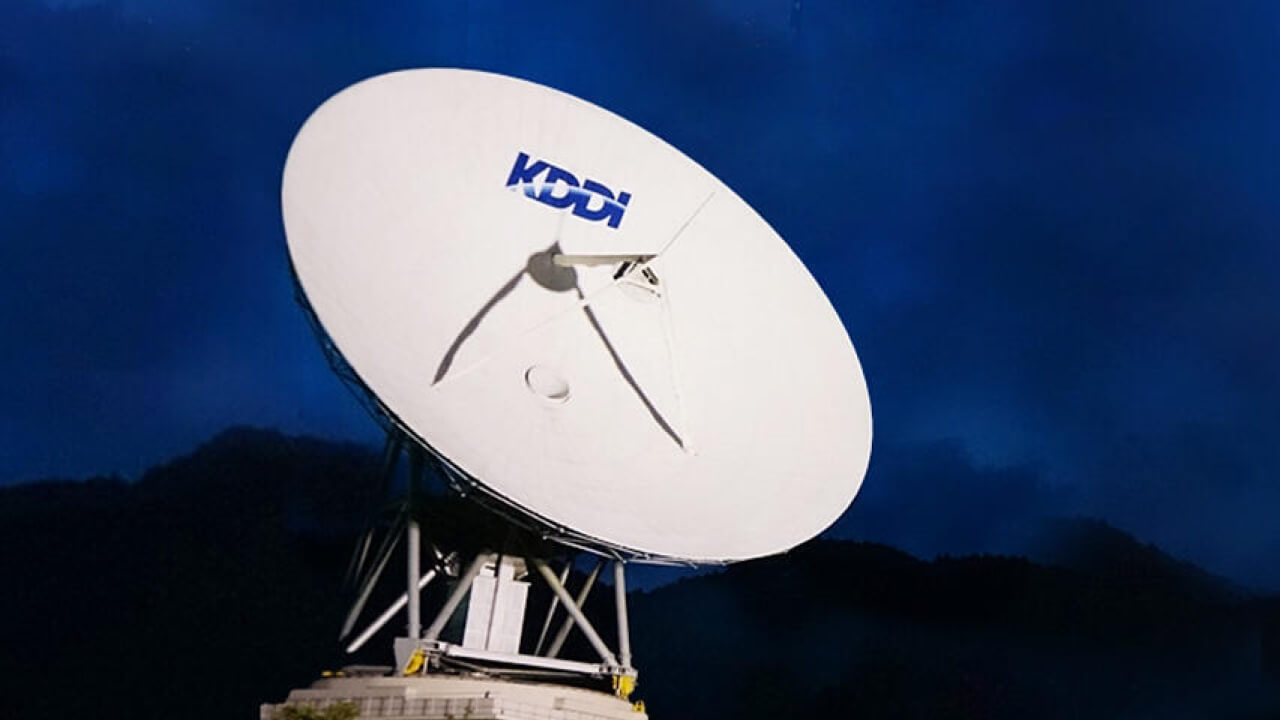 ---
90% CSAT with omnichannel conversational messaging
Throughout all of KDDI's businesses, which span telecommunications, commerce, finance, energy, entertainment, and education, an essential element in the company's Life Design strategy is improving communication with its customers.
By leveraging LivePerson's conversational messaging to expand its digital channels, KDDI has improved customer experience and achieved a CSAT score of 90%, the highest ever for the company.
Today, messaging not only consistently outperforms call centers in customer satisfaction, but it also has a significant impact on employee satisfaction and operator turnover within the contact center.
---
Background
Today, over 190 million cell phones are in use in Japan, already exceeding the country's total population. Since a significant increase in the number of cell phones is not expected, KDDI is focused on increasing both customer retention and satisfaction.
Before launching LivePerson, KDDI handled customer inquiries only over phone calls or by having customers complete an inquiry form on its website, with most inquiries coming in via voice. Messaging was always high on KDDI's to-do list, but the lack of data to guarantee success was a bottleneck. 
To provide further confidence, LivePerson introduced KDDI to T-Mobile and Sky, two LivePerson customers that had already implemented messaging. 
"After visiting T-Mobile and Sky's call centers and talking to site managers, operators, and business managers, we were convinced that LivePerson was a viable solution and decided to implement the solution."

~ Ms. Rie Yamauchi, Manager, Customer Service Planning Department at KDDI
Another priority KDDI identified in its DX strategy was to establish new ways of supporting today's younger generation, or "Generation Mute."
"The proportion of younger customers who contact the call center is small, with most inquiries coming from relatively elderly customers. Typically, it was not very difficult for us to meet the needs of customers who contact KDDI by phone, but we were finding it tougher to meet the needs of our younger customers. Apart from the infrequency of telephone inquiries themselves, many customers were not satisfied with the time it took to get answers to their questions or the fact that inquiries could only be made during the call center's hours of operation."

~ Ms. Rie Yamauchi, Manager, Customer Service Planning Department at KDDI
Given the younger generation's reluctance to make calls, KDDI began looking at ways to expand channels that would make it easier to reach these younger customers. This initiative enables customers to communicate with call center operators via easy-to-use channels such as LINE, Apple Messages for Business, and KDDI's customer-facing apps. 
Now, customers can communicate with KDDI's call center by choosing between a call or LivePerson messaging. Communication corresponding to the customer's contract status is supported by linking with auID authentication, which also contributes to enhancing the customer experience. The solution has been reliable, and it has also been proven as effective in reducing call center operator turnover.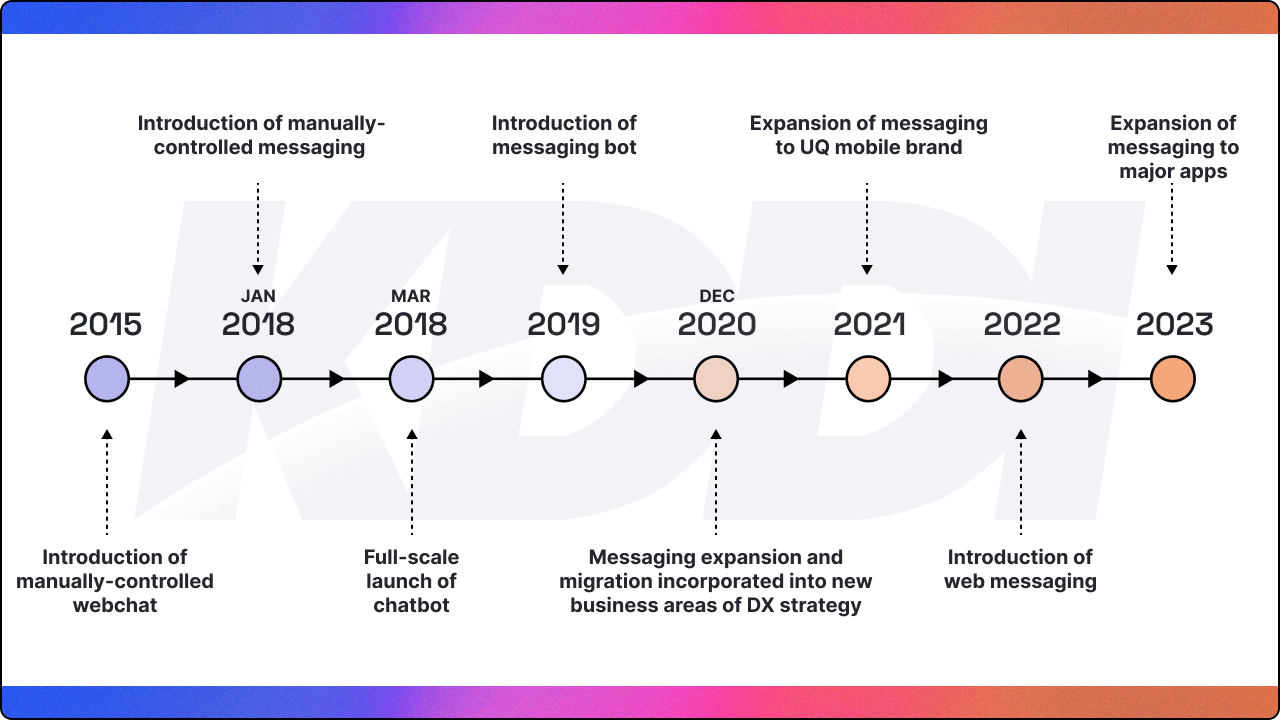 ---
The impact
The results to-date have exceeded expectations. KDDI conducted a five-point satisfaction survey for each communication channel, with over 90% of respondents giving high ratings of 4 or 5 for messaging. This rating is over 10% higher than for KDDI's voice results. Ratings for bots also recorded higher levels of satisfaction than for voice.
In addition to improving customer service, KDDI had a goal to improve employee satisfaction. By providing a good working environment for operators, the expectation was that this would result in a positive impact on customer satisfaction. The results exceeded KDDI's expectations. A survey of operators revealed that messaging allowed agents to take more time to consider individual questions compared with voice calls, resulting in a higher quality of responses, especially in handling complaints. As a result, the operator turnover rate is 1.5% lower than the company's call center, which handles only voice calls.
When individual operator performance was tracked, it was found that an over two-fold increase in productivity was achieved by introducing bots. Importantly, messaging and bots have been successfully implemented in some areas to significantly reduce costs.
---
The outlook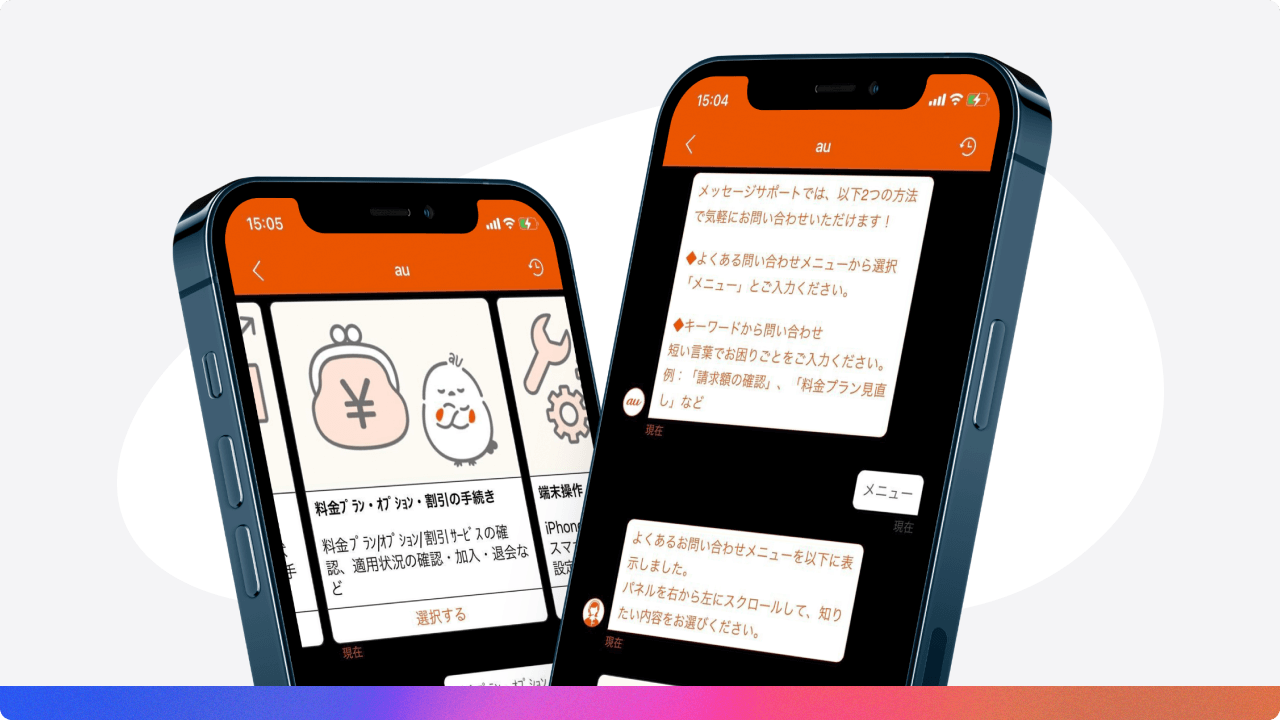 KDDI's selection of LivePerson as its partner gave the company confidence in its ability to respond to inquiries in a multichannel way, and in particular, to increase the percentage of messaging adoption. 
As a result, this is expected to give KDDI a significant competitive advantage.
Specifically, KDDI's mid-to-long-term vision is to reduce customer wait times by migrating approximately half of its customer inquiries to messaging, which are still handled primarily by voice calls. 
"We are really pleased to work with LivePerson to significantly improve our customer satisfaction."

~ Mr. Yuki Hatori, Messaging Planning Group, Customer Service Development Department, Personal Business Planning Division at KDDI
---
Read their conversational messaging story in PDF format
---