Blog
article
Aragon Research designates LivePerson a Leader in its Research Globe™ for Conversational AI solutions
As demand for AI chatbot technology grows, Aragon Research examines 20 major providers, including Google, Oracle, and Microsoft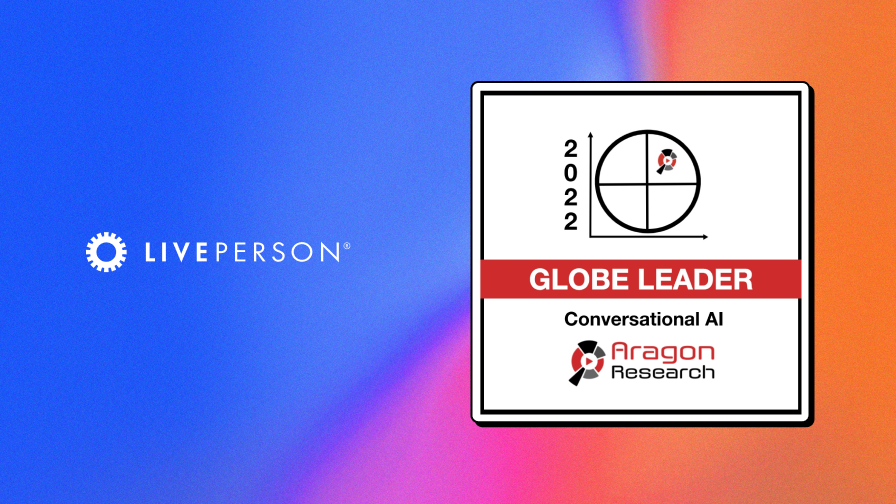 ---
The demand for AI chatbot technology and Conversational AI solutions — by brands and customers alike — is growing. Brands want better effectiveness and efficiency in customer interactions across ecommerce and customer care, and customers want ease of use, quick answers, and conversational experiences that understand their needs.
LivePerson's conversational interfaces, artificial intelligence, and natural language processing provide those improved business processes and customer satisfaction — and more. 
---
That's why Aragon Research recently named LivePerson as a Leader in its Research Globe™ for Conversational AI. The report focuses on a set of companies that are either major established players in the Conversational AI platform space or companies that are demonstrating innovation in this growing sector. After all, Conversational AI is being successfully used in a variety of markets — ecommerce, marketing, health care, and more.
"As Aragon's report notes, Conversational AI keeps getting better at providing a more natural, engaging customer experience. We're proud to be on the forefront of creating Curiously Human™ experiences that help the world's top brands connect with millions of consumers as personally as they would with one. In a world where customer engagement is increasingly dominated by artificial intelligence and AI-powered experiences, we're excited to have earned this validation of our strategy, performance, and reach."

– Rob LoCascio, founder and CEO of LivePerson
In its report, Aragon Research listed several strengths for LivePerson, including an omnichannel presence on messaging platforms, a large variety of B2C brands across industries, a strong partner network, contact center managed services, and Conversational AI solutions for conversational marketing and sales. These strengths were significant factors in naming LivePerson as a Leader in the Research Globe.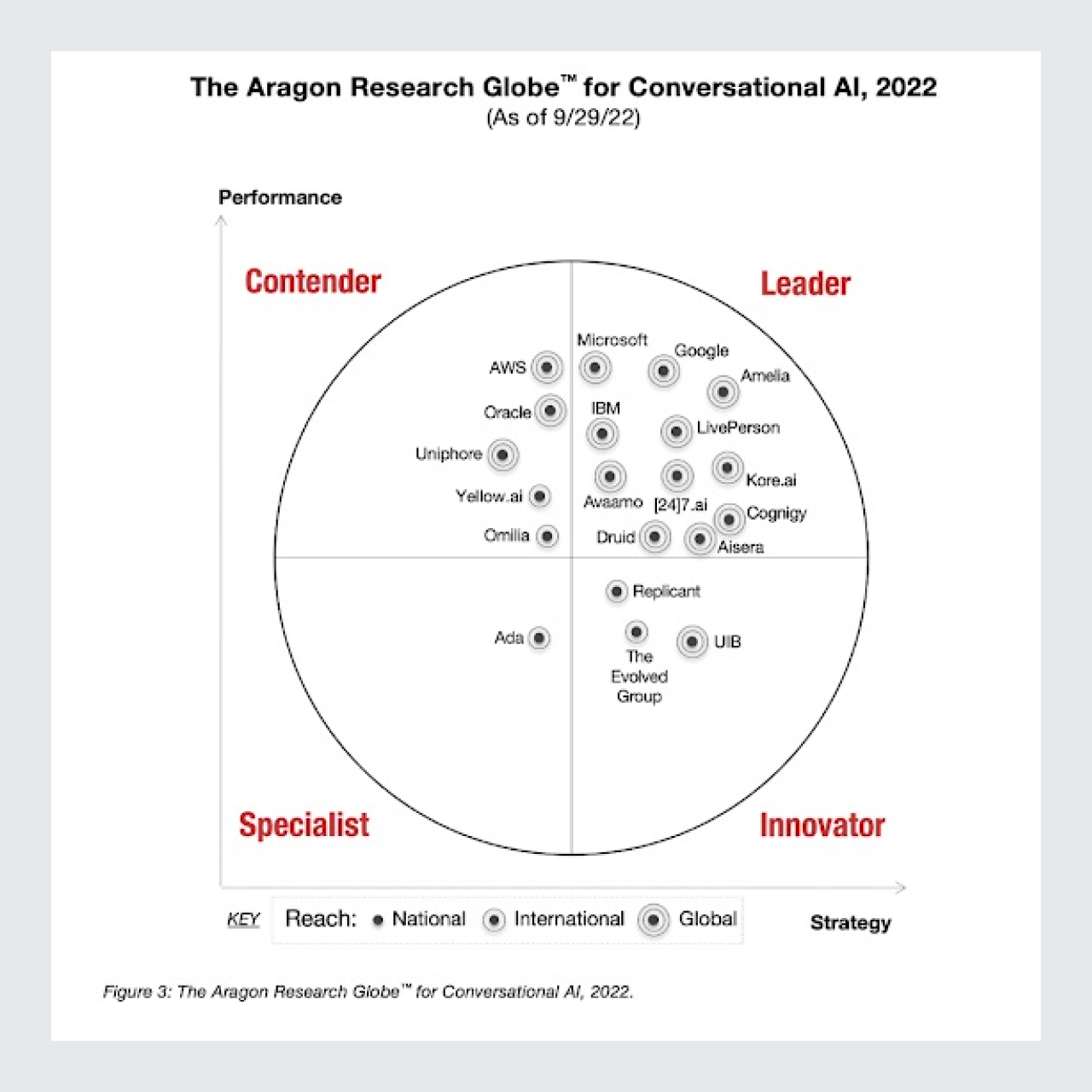 ---
Explore how to improve customer engagement with LivePerson
Discover how to build machine-learning chatbots with Conversation Builder
---