Blog
article
Committing to equal, safe AI beyond the data science team
LivePerson's Global Inclusion Strategy leader completes the EqualAI Badge program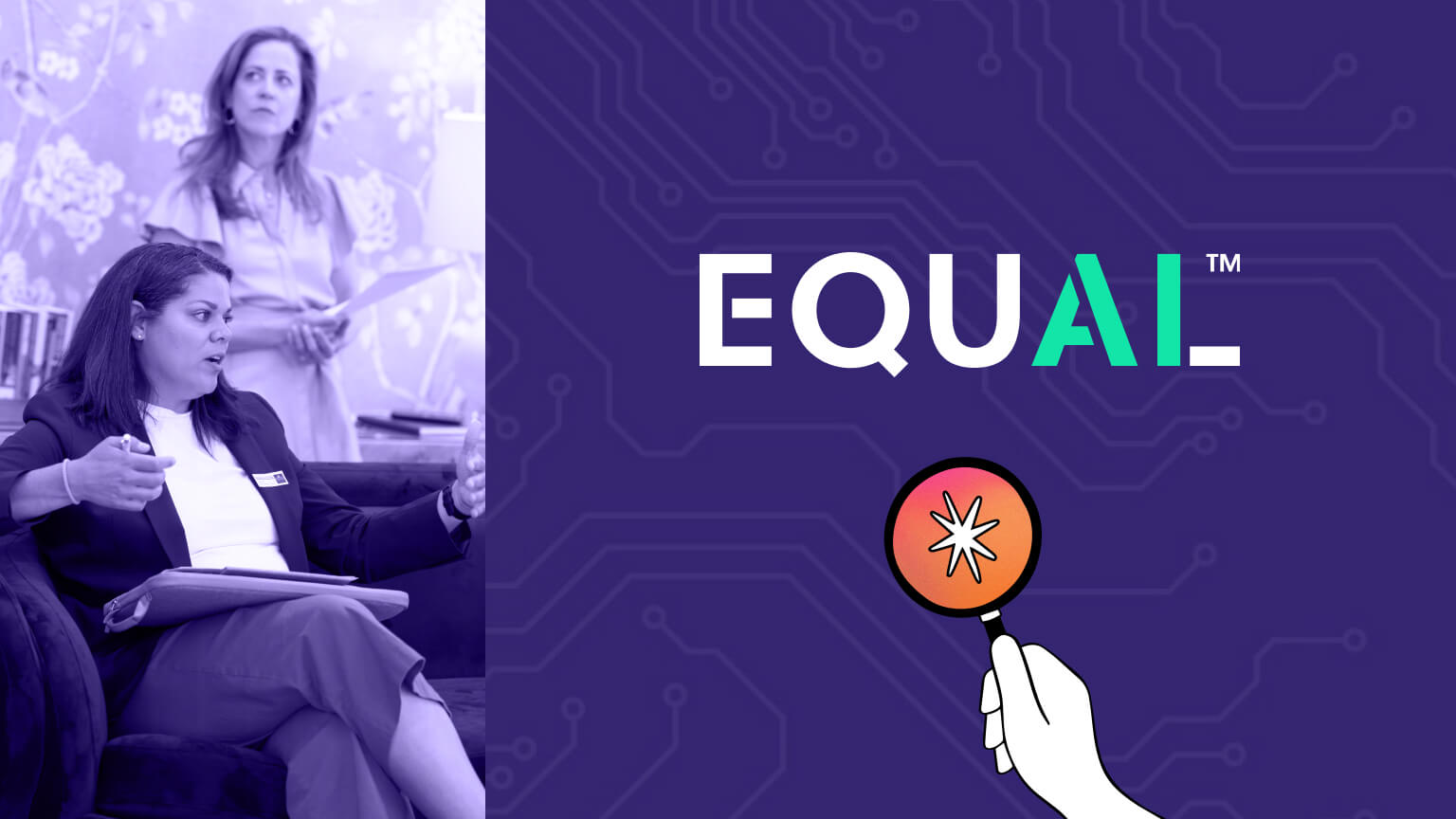 ---
As the Global Inclusion Strategy leader at LivePerson, Catherine Goetz has a unique perspective on the company's commitment to creating equal, safe AI for everyone. For Catherine, DEI (diversity, equity, and inclusion) efforts extend beyond our policies that support our employees and create an inclusive workplace. It also applies to the way we deploy artificial intelligence for some of the world's biggest brands, serving billions of customers worldwide.
To better understand the responsibility that falls on all organizations that develop or deploy AI systems, Catherine recently completed the EqualAI Badge program. Designed by EqualAI (which was co-founded by LivePerson CEO Rob LoCascio in 2016 to combat bias in artificial intelligence), the Badge program educates and supports cross-functional leaders in establishing responsible AI governance frameworks within their organizations.
"This was a unique opportunity to learn from the foremost thinkers, policy makers, and global influencers that have created a community where best practices can be developed and adopted," shared Catherine.
In her cohort she was joined by senior executives from a wide range of organizations across CPG, Defense and Security, telcos, and other tech companies. Although these organizations are in many different industries, they all share the same objective of understanding the ground rules and governance needed to usher us all into a safer and more responsible, AI-enabled future. 
---
Preparing to combat AI risk
Catherine shared a few highlights that struck her about the 7-month-long program:
Every company is an AI company to some degree: "Whether you're in a seat like ours where you're building AI systems, or like so many that are deploying it to supplement key business functions, we are in the middle of a tech revolution. There's a critical importance to be prepared." 
Good governance requires an inclusive approach: While many may think that only those involved in machine learning, language models, or the more technical side of AI development need to focus on AI bias, all sides of an organization should be involved. As Catherine says, "Accountabilities sit across many functions, and it takes everyone working together to ensure we stay vigilant to promote responsible technology innovation."
All roles across an organization play a part in creating equal, safe AI: "My cohort included executives from across a wide range of roles, including General Counsel, Head of Responsible AI, Chief Data Scientist, Head of Compliance, SVP Engineering… I now have a more holistic understanding of how each of our roles work in concert to create durable accountability and the challenges teams will face as we navigate this rapidly changing new era." 
---
It's bigger than you and me: Creating a safe AI solution together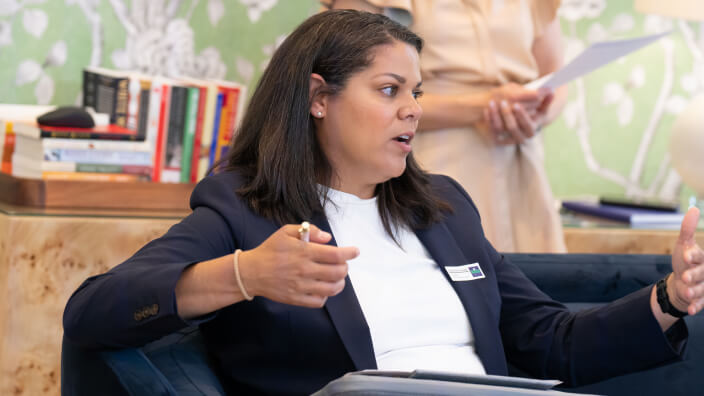 Catherine is the first-ever dedicated DEI leader at LivePerson. She's also completed the EqualAI Badge program on her journey to help shape good governance both internally and externally for LivePerson and beyond. She shared why it was important for her to participate: 
"Personally, I chose to invest in a career in technology because of the potential it has to improve the lives of real people and make the world we share a better place. The EqualAI Badge program has been such an important experience in introducing me to the mechanisms needed to operationalize that aim in our organization."
LivePerson's EAI approach aims to reduce bias and make generative AI accessible in an equitable, responsible, and safe manner. We are proud to sponsor employee leaders like Catherine who explore best practices to help LivePerson lead as we bring new and exciting capabilities to the market.
When asked what value she got out of the EqualAI Badge program as a leader who sits in a Human Resources function, Catherine replied: "This experience has really reinforced the critical role that leaders from the People function play in the responsible AI discussion. From leading inclusion-focused change efforts, to embedding new required skills into the organizational design strategy, there's a lot of work that HR and DEI leaders are really best equipped to lead on behalf of the organization. It's the work of these teams that ensures all of these efforts are sustainable and can actually institutionalize the benefits of this new wave of technology."
---
Explore more ways LivePerson is committed to AI safety
---