Blog
article
What's New in LivePerson's Conversational Cloud™
Read on to learn how our new features and integrations will help your brand provide an even more connected digital experience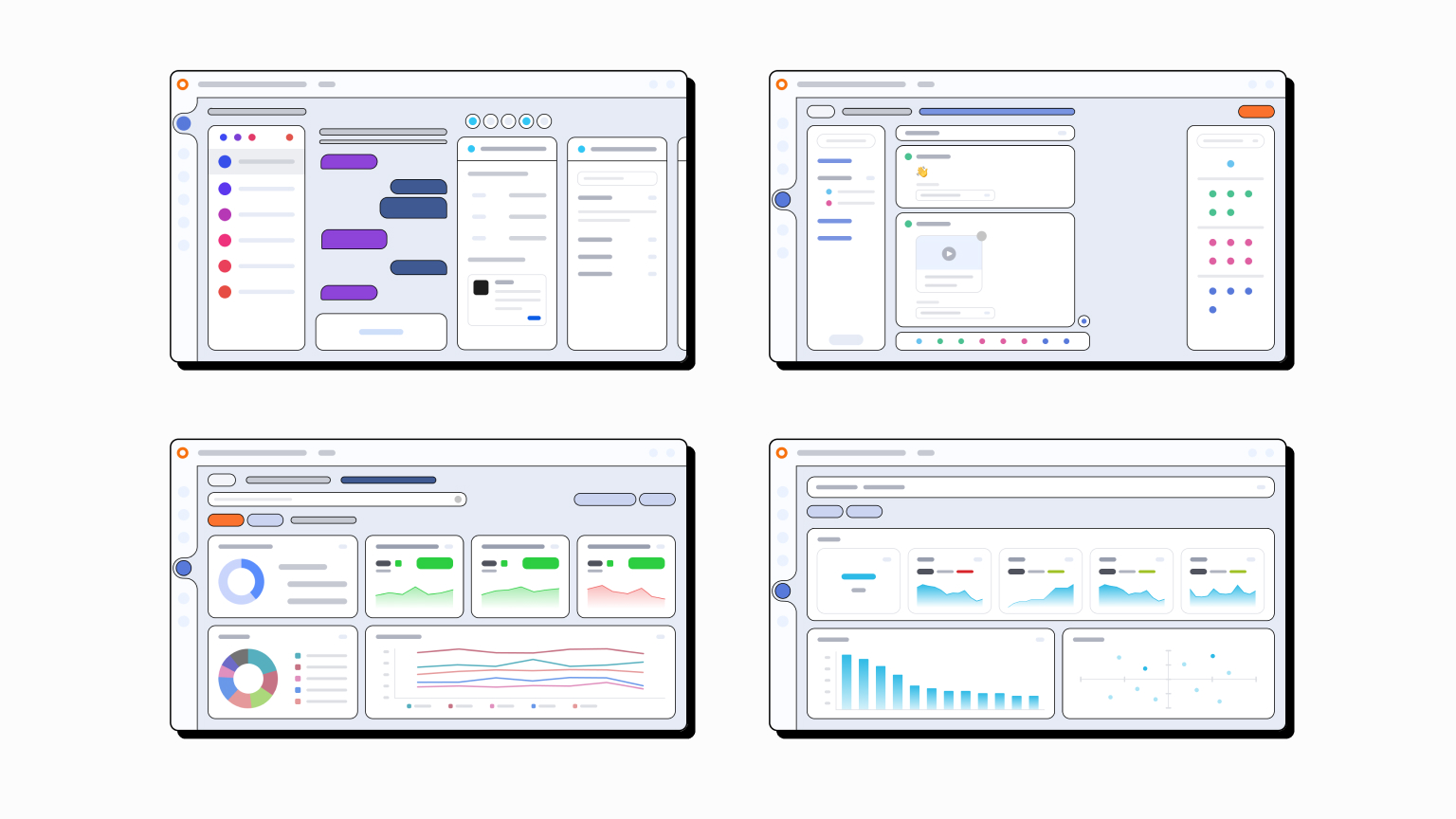 ---
Earlier this month, LivePerson hosted an exclusive executive community event to explore the art of the possible with AI. We saw executives from major airline, telecommunications, e-commerce, financial, and hospitality industries share the ways they were able to deliver exceptional business value during unprecedented times with digital interactions throughout the customer's journey. In fact, up to 85% of executives know that investing in AI can fundamentally change their businesses. From projects that tackle complex internal staffing challenges to delighting customers who want to order their favorite snack, organizations are looking for ways to leverage AI for a personalized, connected customer experience at scale while reducing operational costs. 
Despite this enthusiasm, 76% of respondents in PwC's 25th Annual Global CEO Survey said that they barely broke even with their investments in AI capabilities. But getting started with Conversational AI does not need to be complicated. LivePerson continues to deliver innovative solutions based on decades of data to ensure that we are creating Curiously Human™ connected digital experiences that are foundational to the future of AI. And, we make this simple for brands by offering low-to-no-code solutions right out of the box. 
This month, we are excited to announce a new set of features coming to the Conversational Cloud
One of these is Dynamic Actions, which understands customer intent and sentiment, while pushing the envelope on self-healing and self-learning AI capabilities. We're also adding global entities, which can be used for several applications, such as enhancing NLU intent recognition and routing policies, integrations, and customized chatbot responses. All of these technology updates make it easier for brands to further digital transformation, providing richer, more human conversational customer experiences. 
We are also excited to announce several new features and integrations to help your brand be more connected than ever to your customers. This month, we are launching 3 new Workato use cases, bringing our total plug-and-play options to 6. Now it is easy to send automated thank you messages, cart abandonment reminders, or status updates for ServiceNow tickets. And following our acquisition of VoiceBase and Tenfold last year, we are making it possible for your brand to get valuable insights and data into what is happening in your customer service phone conversations — and setup takes as little as 15 minutes! You'll be able see ​​real-time trend information about call avoidance behaviors, handle time reduction, training opportunities, and make changes to lower your call volume immediately.
---
Here's what's new this month in LivePerson's Conversational Cloud
Looking to the future of self-learning AI
Dynamic Actions (early access)
We had previously teased our new capability Dynamic Actions, which we are excited to announce is now officially in Early Access.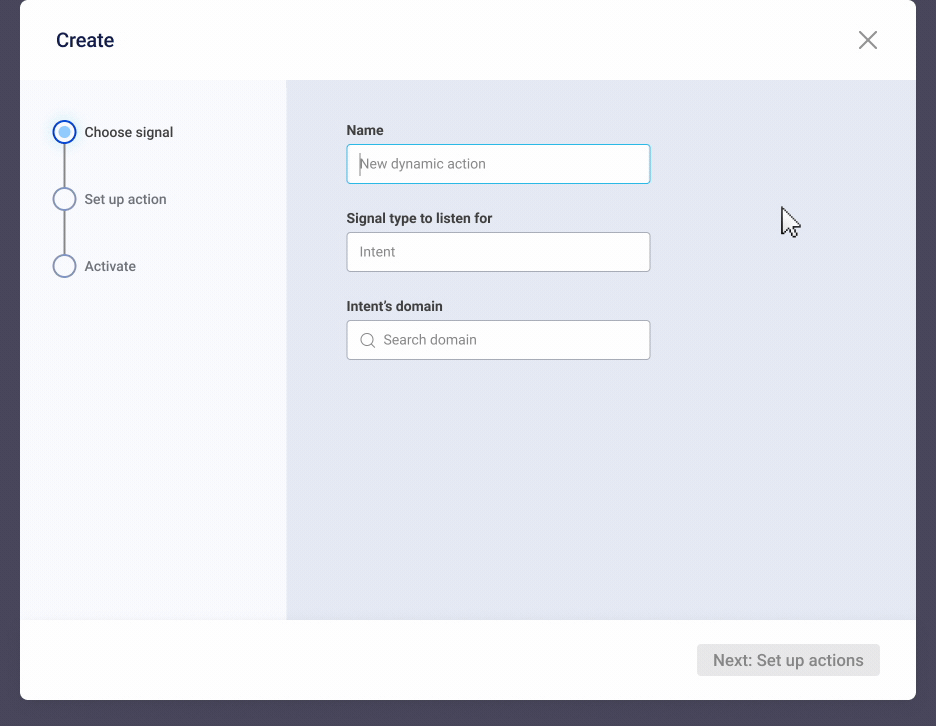 LivePerson's new AI-powered dynamic routing and actions capability understands a consumer's intent and sentiment, using this insight to automatically route conversations to the best qualified bot or agent. Dynamic Actions uses AI to monitor live conversations across digital channels and, when a specified parameter is met, trigger an action that you specify. For example, if a customer is engaging with a bot and adds a high-value item to their shopping cart, Dynamic Actions can send a personalized message and escalate the conversation to seasoned customer service agents, increasing the likelihood of a sale. 
Dynamic Actions is just another example of the exciting ways that LivePerson is moving towards self-learning and more intuitive AI for a truly connected digital experience. A no-to-low-code interface makes it easy to drag and drop bots and policies into conversational flows.
Before we bring this to general availability, we are looking for customers interested in participating in our early access program for Dynamic Actions. If you'd like to receive an invitation to join our early access program, connect with your account representative.
Global entities
Out-of-the-box entities allow brands to capture common entity types, including AIRPORT, CITY, COLOR, COUNTRY, EMAIL, PHONE, POSTAL_CODE, STATE, STREET, TIME, and URL, with greater accuracy. Brands can then use these entities in bots, in reporting, etc., to provide richer, more connected experiences. And this enhanced understanding helps it feel more Curiously Human.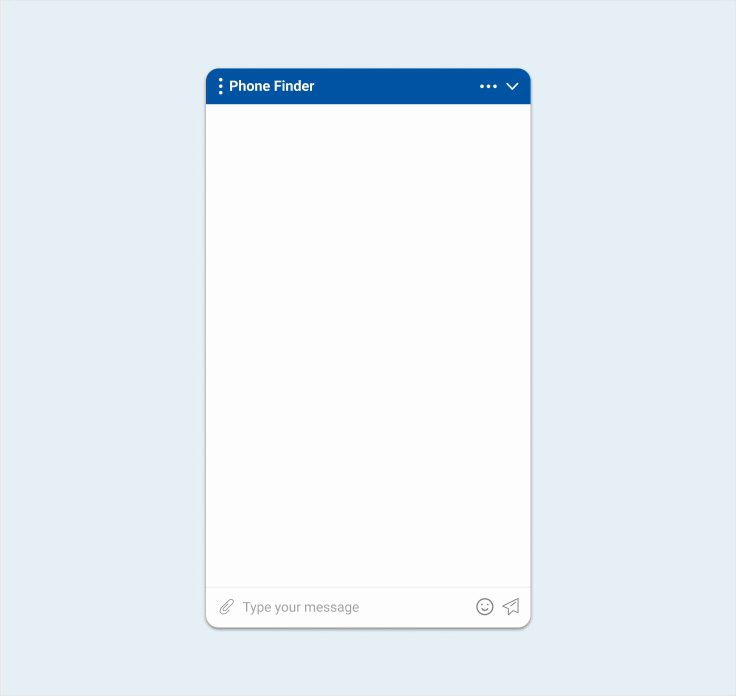 ---
A more connected customer experience
3 new Workato use case templates
LivePerson and Workato customers can now access 3 new, integrated Workato use cases out of the box, bringing our total to 6. In addition to our initial use cases with Shopify (order status and cart abandonment), Quickbooks (payment reminders), and Salesforce (welcome message after lead generation), we now offer two with BigCommerce (order thank you messages and cart abandonment reminders) and one with ServiceNow (proactive message status updates when an incident is created or updated).
These LivePerson + Workato out-of-the-box integrations allow brands to leverage existing backend platforms quickly, with little or no additional development. This helps brands automate the most common use cases, improving consumer experience, increasing contact center efficiency, and driving increased sales and revenue.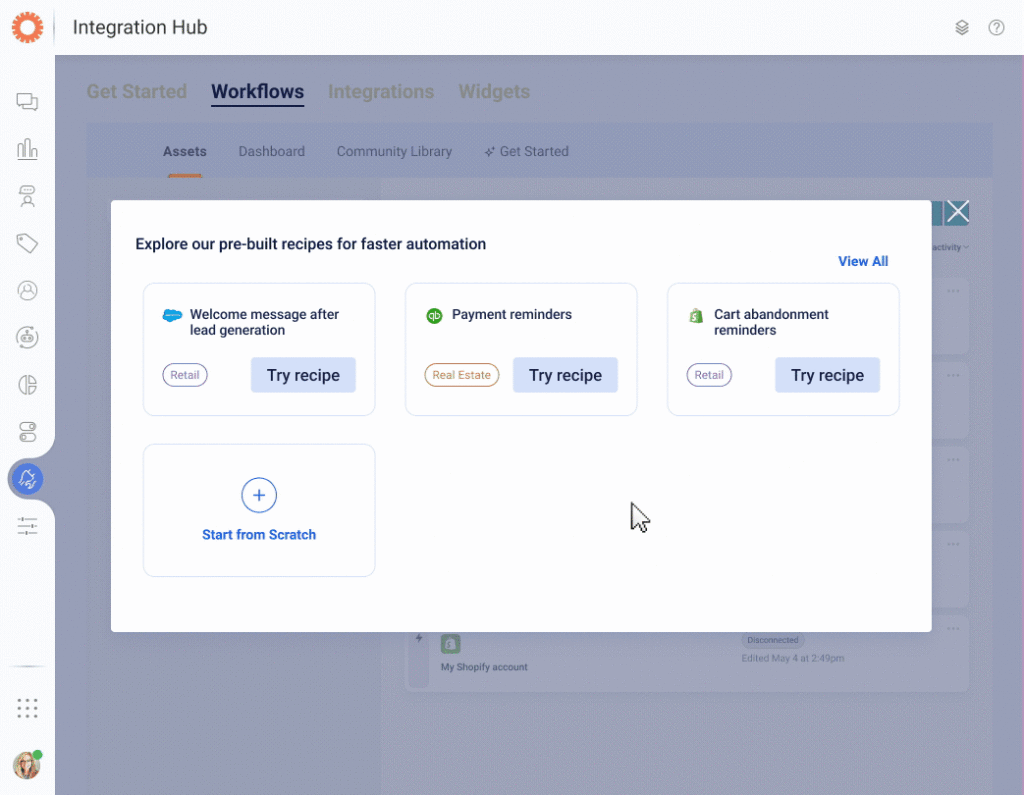 Management console updates to streamline workflow and increase transparency
Billing page connection: The Management Console adds the option for accounts to easily view their billing information as can be seen through the Zuora system. LivePerson customer admins get access to this feature automatically, and they can see it inside the Management Console's homepage. 
Account packaging page connection: Admins can now see the details of their company's LivePerson plan through the Management Console. This will include a list of all features available to them as part of their plan, alongside the name of their current plan. Only accounts with an active plan in our billing system will be able to see the Account Information page.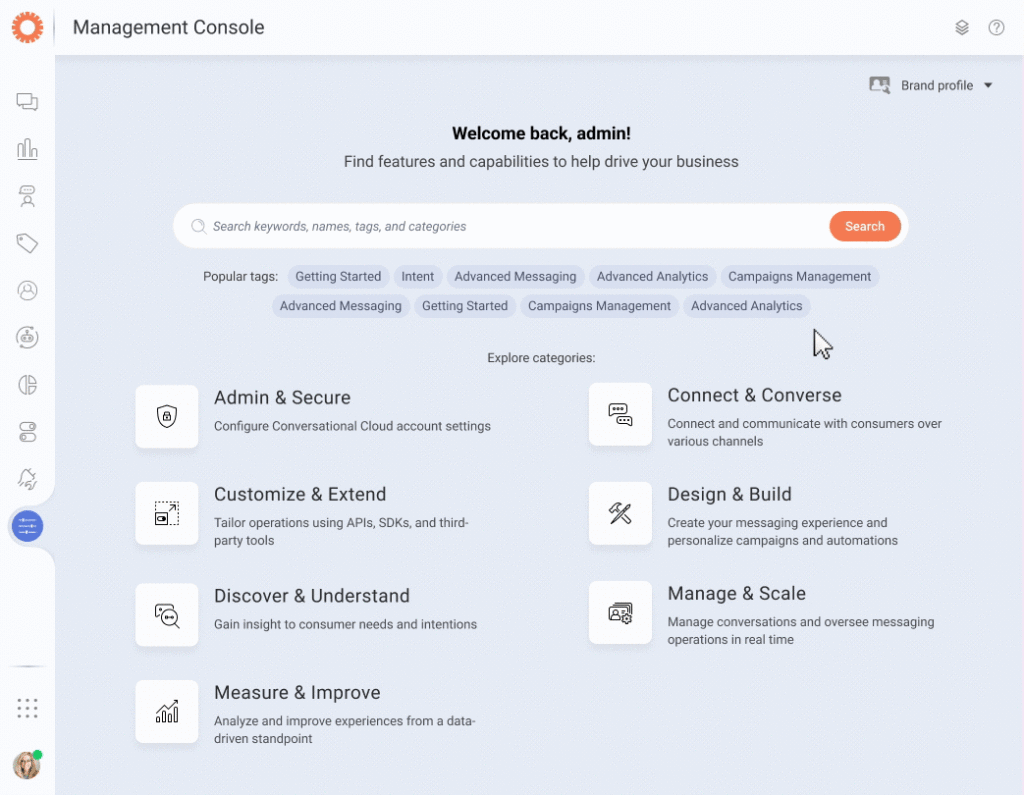 VoiceBase Online (SaaS reporting)
VoiceBase Online is a configurable, out-of-the-box reporting tool for immediate answers to what is happening in your business' voice and text-based conversations. With a 15-minute setup process, you can be reviewing reports for Call Avoidance Behaviors, Handle Time Reduction, Training Opportunities, and Lower Call Volume immediately. Power users can create their own VBO reports with a simple editing panel, or you can quickly duplicate and edit an existing template. We even offer easy setup modules based on industry + use cases to get started quickly.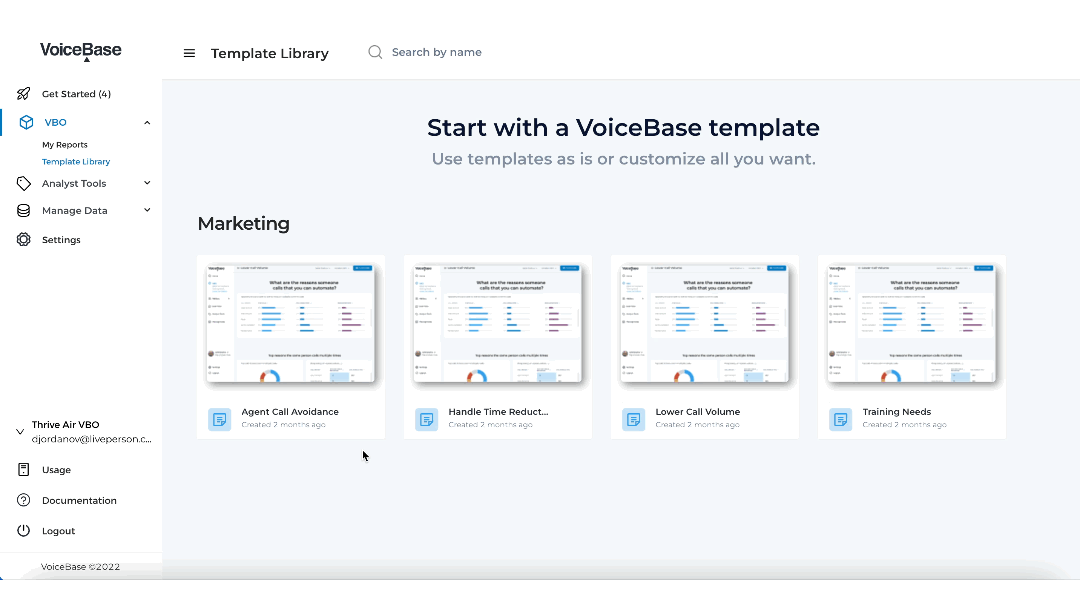 We look forward to sharing more Conversational Cloud news as we build more natural and unified Conversational Commerce and Care experiences for your customer journey.
---