Blog
article
Contactless commerce is here to stay: 3 ways to up your game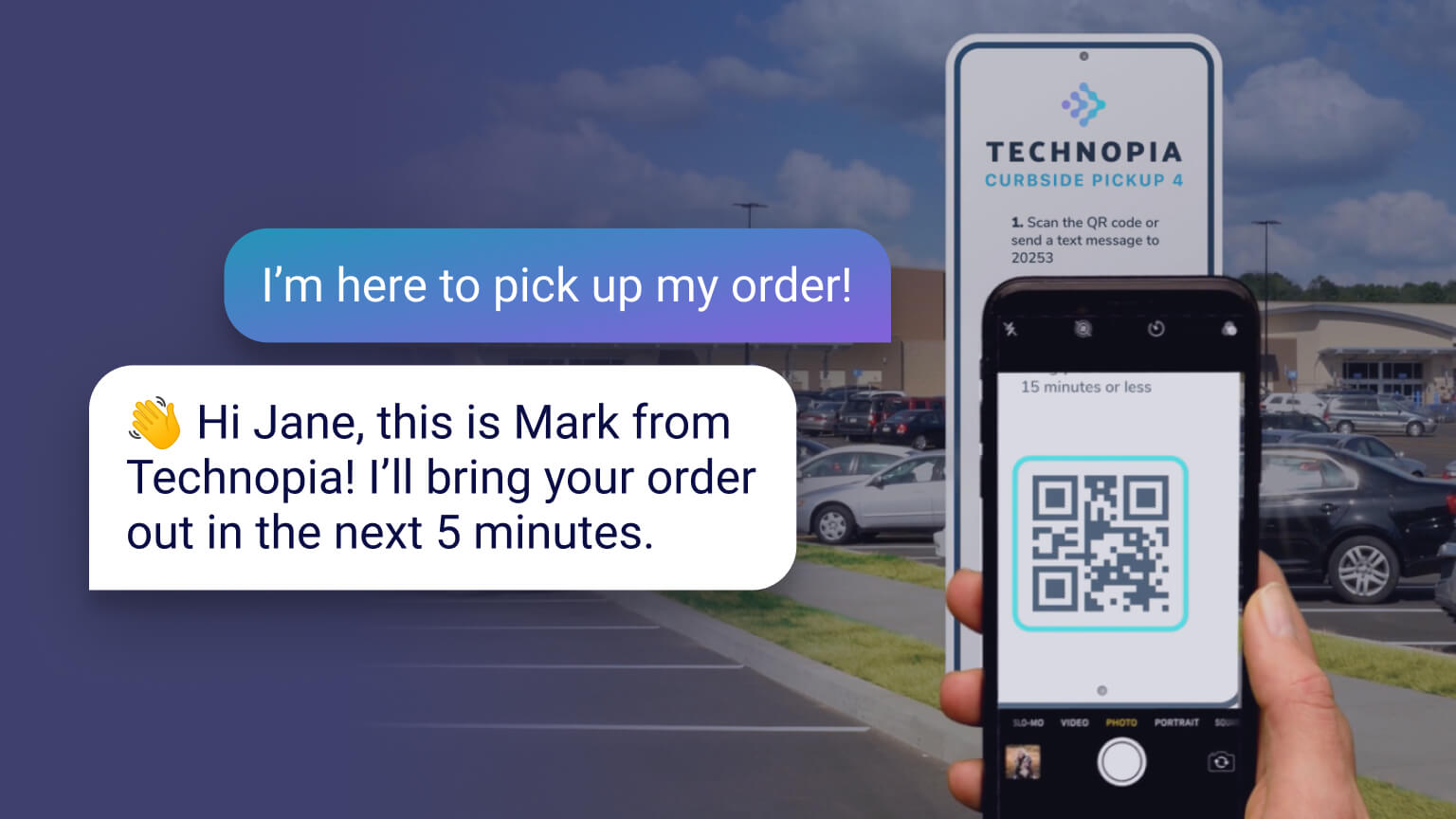 ---
While society as a whole is anxious to get back to "normal life" post-COVID-19, there are tremendous changes ushered in by the pandemic that are here to stay. Over the last year, consumers and businesses quickly embraced the concept of contactless commerce.
According to a McKinsey study, safe delivery modes will continue to be important to consumers in the long term, with 59% of consumers continuing to buy online and pick up in-store (BOPIS) and 74% of consumers continuing to want safe and contactless checkout.
Many brands rushed to implement alternative ways to do business because of the pandemic. Now, it's imperative to improve contactless commerce to become simpler, more profitable, and deliver a higher level of customer satisfaction. Here are three areas to focus on:
---
01: Make curbside truly curbside
When creating a curbside strategy, it's important to think of both your consumers and your associates. Some curbside pickup procedures are still unclear. Signage posted on the front door requires customers to get out of their car and follow elaborate directions to get their order, or enter the store for direct pickup.
Likewise, requiring customers to call when they arrive puts further strain on your associates. They are required to spend valuable time answering the phone, recording necessary information, finding the right order, and locating the appropriate customer waiting somewhere in the parking lot.
By adding automation into the curbside pickup process, you can alleviate many of these extra steps, while maintaining the purpose of safety and convenience.
The first step is to add signage with QR codes that can be scanned without leaving the car. These codes kick-off messaging conversations with bots that can collect all the info your associates need, simplifying your customer's journey.  All the associate needs to do is pull the order and deliver it to the right customer.
---
02: Blend physical brick-and-mortar with digital experiences
Because social distancing guidelines call for fewer associates in a given space, consider using resources beyond the four walls of your physical locations to provide great customer service. Adding QR codes to displays in-store can pull customers directly into messaging conversations about products, potentially even making a purchase directly on their phone.
And why not get creative? The omnipresent 6-feet distancing signs on your floor can be transformed into interactive signage. Utilize these to get people out of lines and into conversations around returns, product details, and more.
Blending the physical experience with a digital experience provides the support and attention customers want, all while keeping customers and employees safe.
---
03: Expand virtual customer care
Even in a post-COVID-19 world, no one wants to be put on hold. Using messaging and Conversational AI, contact centers can double their inbound capacity. In addition, a managed contact center as a service can help rapidly scale care and commerce operations, by extending current operations or providing a full, end-to-end alternative.
Messaging is a more manageable channel for remote workers as well. Working off of a dashboard, agents can manage multiple inquiries, providing the kind of high-quality support customers are looking for. And because messaging is already a familiar communication channel for most customers who use it all day with family and friends, it's a natural extension of what they are already doing.
Streamlining your contactless shopping experience will set successful brands apart in 2021 and beyond.
By simplifying curbside pickup for both customers and associates, blending the physical and digital experience, and prioritizing conversational customer experiences, you will give your customers what they need, without putting anyone on hold.
---