Blog
article
LivePerson's generative AI applications are about better business outcomes, not hype
When it comes to generative AI applications and opportunities, LivePerson's enhanced Conversational Cloud® delivers better results for enterprise brands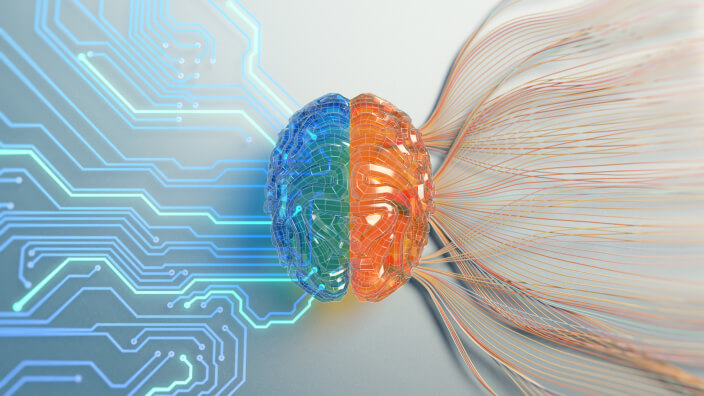 ---
The entire world has taken notice as generative AI snatches headlines and creates genuine buzz. It has even pushed tech giants like Google, Microsoft, and Salesforce to rethink how they can leverage generative AI models in everything from chatbots to search to realistic images and content creation.
With the impact to business set to be as powerful as the introduction of the PC was, the conversation is now turning to how exactly brands can use this new tech to generate better business outcomes.
Since 2019, LivePerson has integrated large language models into our Conversational Cloud® to drive dialog, understand user intent and sentiment, and recognize conversation success and resolution. With deep expertise in AI for the enterprise, we are uniquely positioned to refine the benefits of generative AI to better serve our customers — so they can create better, more personalized experiences for theirs.
As part of that effort, we're excited to help drive the discussion around generative AI so businesses can understand the challenges and opportunities it presents, including a deep-dive webinar discussion into generative AI.
---
4 pillars for enterprises to safely and productively leverage generative AI
We're focused on helping our customer brands get the most out of generative AI and large language models, especially in a time where not doing so means you risk falling behind competitors that do. By 2027, Gartner® predicts chatbots will become the primary customer service channel for roughly a quarter of organizations.* Many of our customers are already running over 40% of their contact center volume through their automation platforms.
To help brands leverage generative AI safely and productively, we've put together the right data, the right experts, and the right tools:
We augment large language models with our proprietary enterprise, domain-specific data – LivePerson's AI is trained on billions of conversational interactions each year (10+ billion in 2022 alone). It is also governed by 25+ years of experience managing brand-to-consumer interactions from the world's largest enterprises.
Our AI learning loop optimizes our models – Unlike other platforms, over 350,000 humans participate in LivePerson's AI learning loops, keeping conversations grounded and factual. This provides human input on hundreds of millions of data points for more accuracy.
Our data analysis and reporting tools lead to better business decision making – LivePerson draws conversational data from all channels across voice and digital to produce actionable insights and drive better business outcomes.
Our work with EqualAI underscores our deep and long-standing commitment to fighting bias in AI – LivePerson is a founding member of EqualAI, a nonprofit that helps set national standards for responsible AI, spreading that awareness and training senior executives on how to operationalize trustworthy AI principles. Its president and CEO, Miriam Vogel, chairs the National Artificial Intelligence Advisory Committee, advising the U.S. President and National AI Initiative Office.
The new generative AI enhancements to LivePerson's Conversational Cloud help business leaders combine the power of large language models with our industry-leading Conversational AI capabilities, meaning brands can deliver their customers more personalized interactions, higher satisfaction, and faster response times (among other benefits). So, while the rest of the world keeps buzzing over recent generative AI tools and possibilities, LivePerson is focusing on driving real-world results for brands and people all over the world.
*Gartner Press Release, 'Gartner Predicts Chatbots Will Become a Primary Customer Service Channel Within Five Years', July 22, 2022. GARTNER is a registered trademark and service mark of Gartner, Inc. and/or its affiliates in the U.S. and internationally and is used herein with permission. All rights reserved.
---
Learn more about LivePerson's generative AI applications and enhancements
---