Messaging Channel Integration
Deliver in-the-moment sales and care at scale on Instagram
The Conversational Cloud® and an Instagram chatbot makes it easy to seize the moment of discovery and supercharge ROI by providing assistance and converting sales opportunities directly in channel.
Get a demo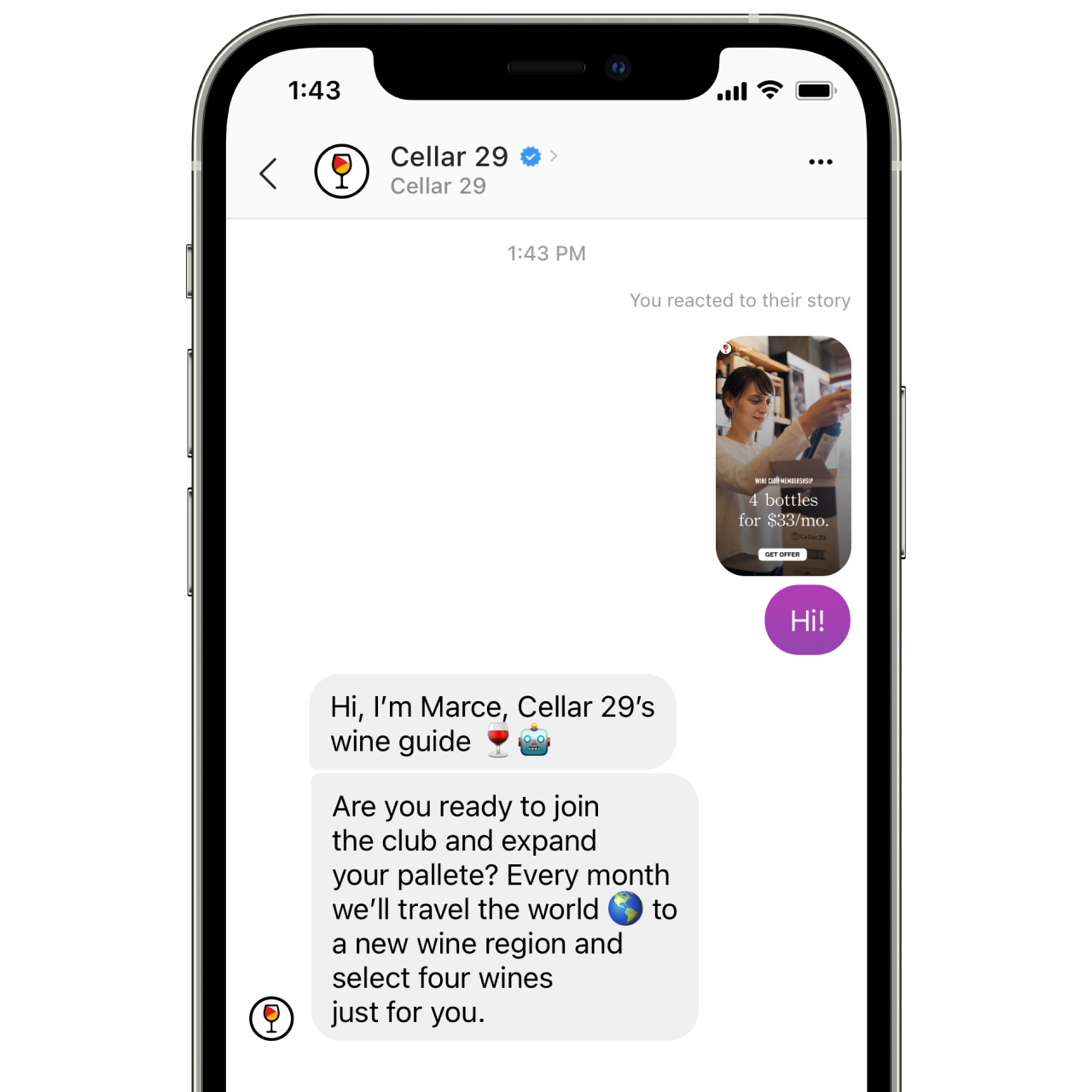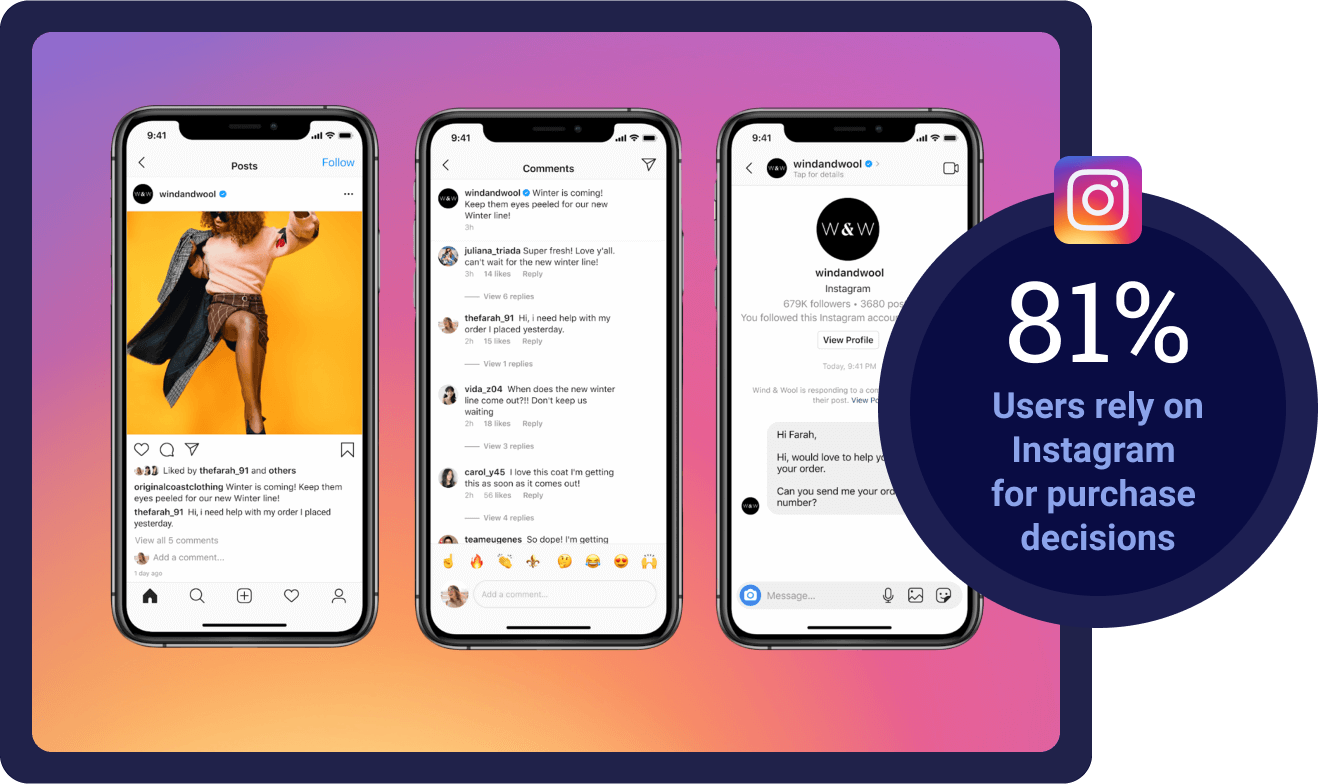 Engage consumers at the right time and boost loyalty
Identify and prioritize Instagram users who need help or want to make a purchase. LivePerson's AI-powered analytics, Instagram chatbot, and other automation and messaging tools let you interact 1:1 with consumers in the moment, whether for an in-channel transaction or to resolve an inquiry.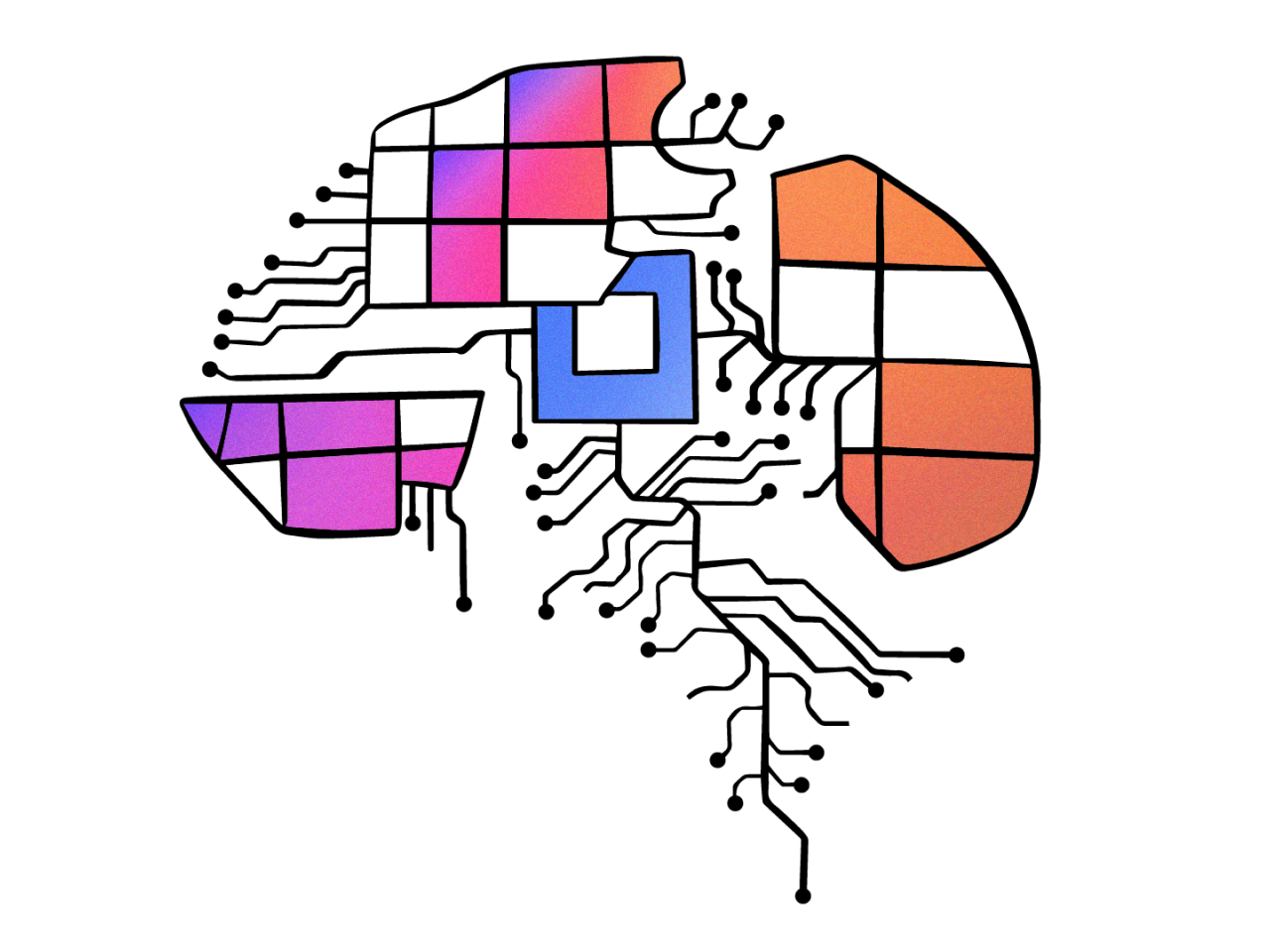 Scale social interactions with Conversational AI
Consumers expect rapid responses at any hour, or they'll take their business elsewhere. Our industry-leading NLU, which outperforms competitors in accuracy, recall, and precision, offers advanced social listening and filtering to prioritize business impact. An Instagram chatbot can add scale while our agent tools enable brands to take issues into private channels to satisfy customers at lightning speed.
Discover Social Messaging